We all love to have a pretty centerpiece for our Thanksgiving table, but who has the money to order something fancy from your local florist? Here's an EASY and, yes, inexpensive Thanksgiving centerpiece you all can make to set your table apart from everyone else's this Thanksgiving…
Begin by purchasing a small pumpkin and some flowers.
Cut off the top of the pumpkin and remove the seeds…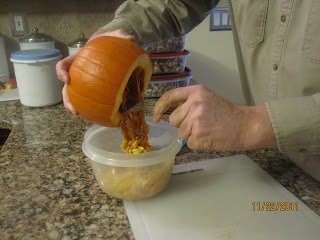 Trim the edges of the pumpkin so it looks "pretty."
We used a vegetable peeler…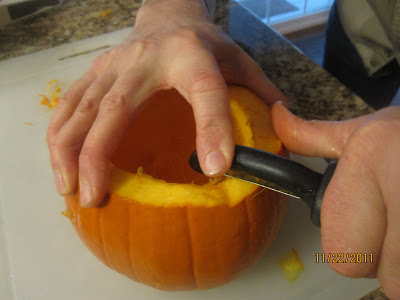 That looks GREAT…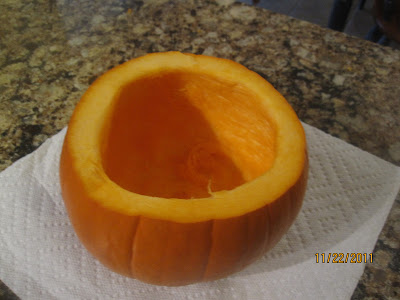 Now you have to find something to hold your flowers and water.
Every year this is a challenge for me as I don't want the "vase" to be seen…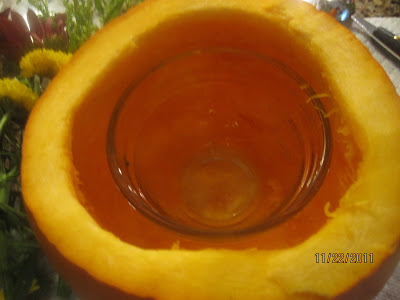 Now, add your flowers and arrange them.
Don't forget to add water to your "vase."
Place the pumpkin on a pretty dish so you don't ruin your tablecloth.


Doesn't that make the most prettiest centerpiece for any Thanksgiving Table…