Last week on my Walking on Sunshine Facebook page, I shared a photo of a great idea. It was all about turning your old family recipe cards into kitchen tea towels. I'm a very sentimental person and I love the idea of having a keepsake like this.
I think these would make GREAT gifts for a bridal shower or for Christmas…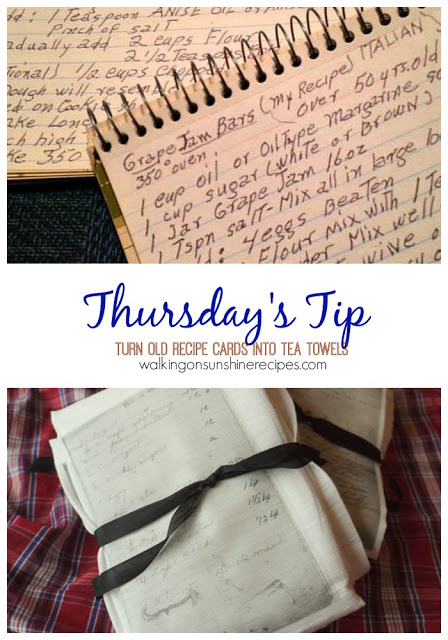 This is a photo of recipes from my grandmother.
I have two spiral little notebooks with her handwritten recipes.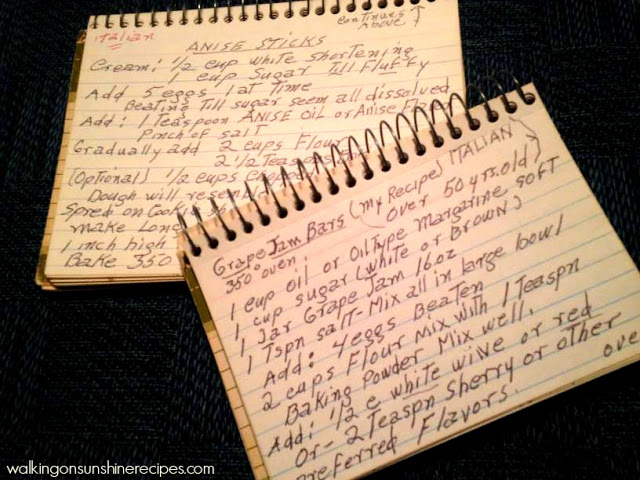 We all loved the idea, so I thought I would do a little research and found a few
more sites that offer instructions and give you the option to send in your
old recipe cards to have tea towels or aprons made.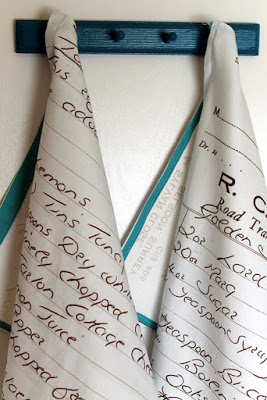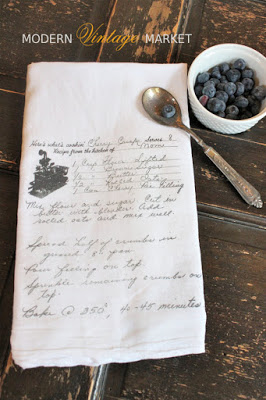 I love this presentation from
Etsy…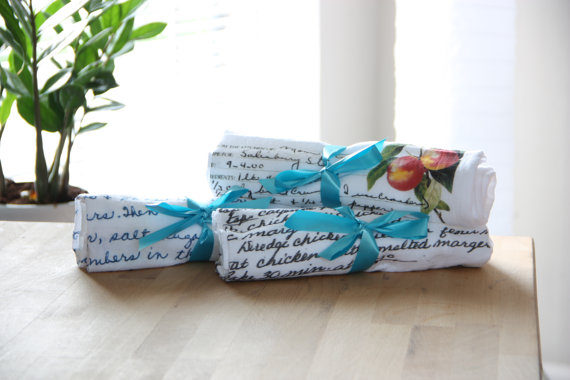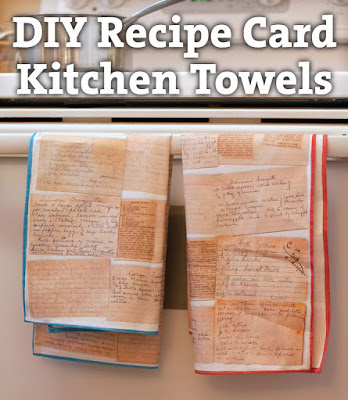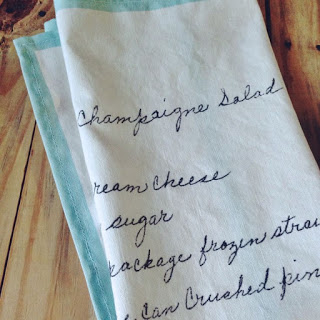 Let me know if you actually do this project!
I'd love to hear from you!
AND if you like this idea, why not
follow my Decorating Board on Pinterest!