How to turn old recipe cards into memories and make wonderful bridal, Mother's Day or Christmas gifts for your family.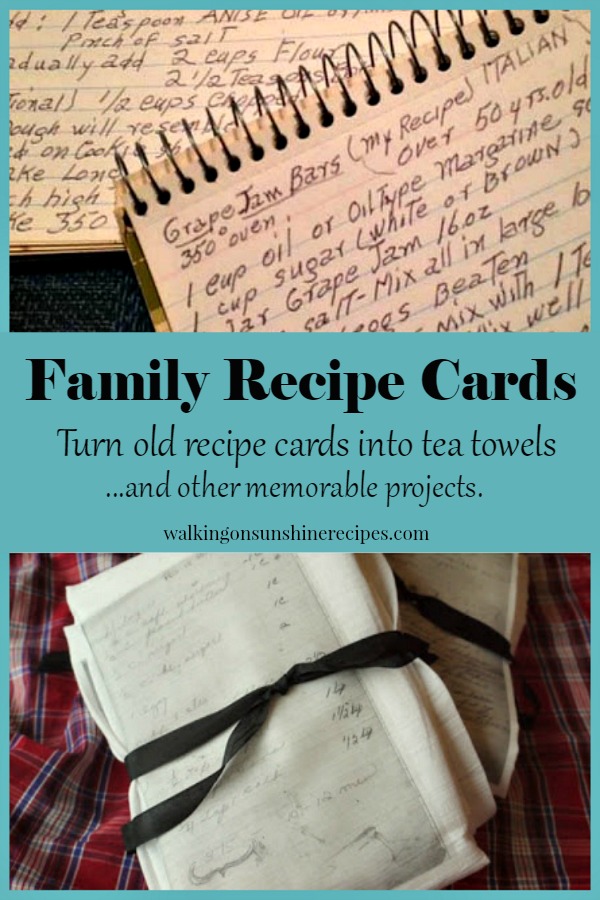 Turn Old Recipe Cards into Gifts
I'm a very sentimental person and I love the idea of having a keepsake in my kitchen that I know my grandmother or a family member used. I know you're going to love this idea of turning old recipe cards into gifts as much as I do.
Let's talk about turning old family recipe cards into gifts! These ideas will make the perfect bridal shower gift for the new bride.
Or perhaps you want to honor your mother or grandmother with a gift of their handwritten recipe for Mother's Day or Christmas.
These are easy projects to do and I know they will be loved by whomever you give them to.

Old Family Recipe Cards
This is a photo of recipes from my grandmother. I have two spiral little notebooks with her handwritten recipes.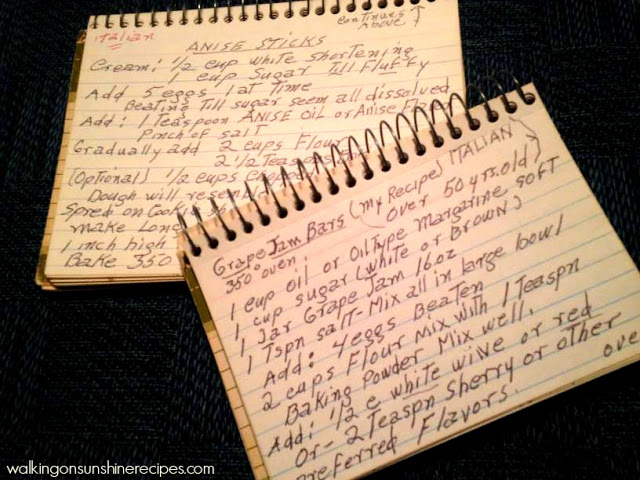 Recipe Cards as Kitchen Art
Here is a project I did that hangs on my kitchen wall. Those are my grandmother's recipe cards that I framed with a photo of my grandmother and I from a long time ago.
I love this reminder that I see every day when I'm cooking in my kitchen.
You can find out more about this project HERE.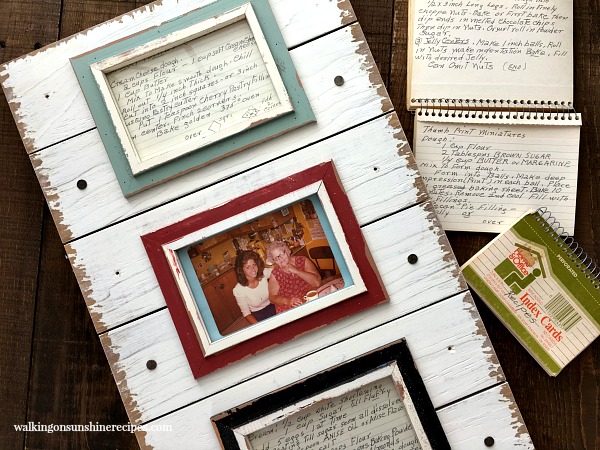 Recipe Cards as Aprons

Here's a wonderful idea featured on Spoonflower Blog.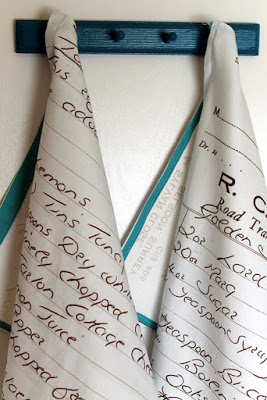 Recipe Cards as Tea Towels

Here's another beautiful idea from Modern Vintage Market on Etsy.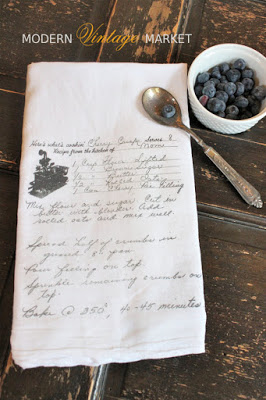 I love this presentation from Lindsay Burke Designs, also found on Etsy.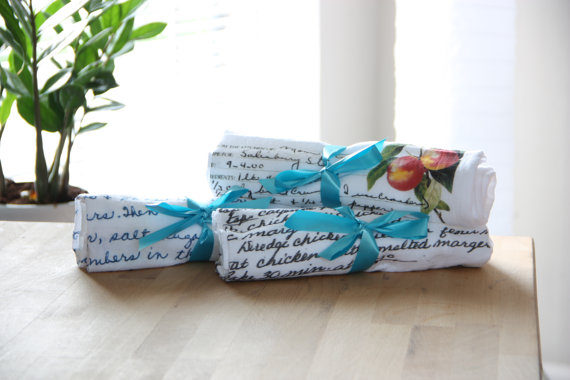 Recipe Cards as Kitchen Towels

You can even have old recipe cards printed on kitchen towels from Mama Say What.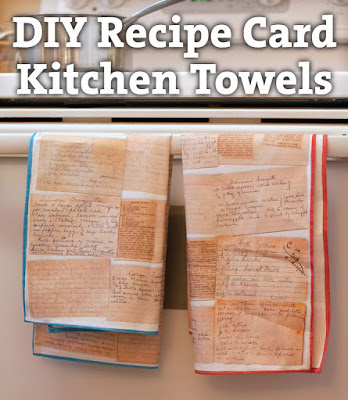 Recipe Cards as Old Vintage Towels
Hello Homebody shows how to make recipe cards into old looking vintage towels. Cute idea, right?