Wash your hands and say your prayers is a fun printable I made for you to help teach your family the importance of washing our hands.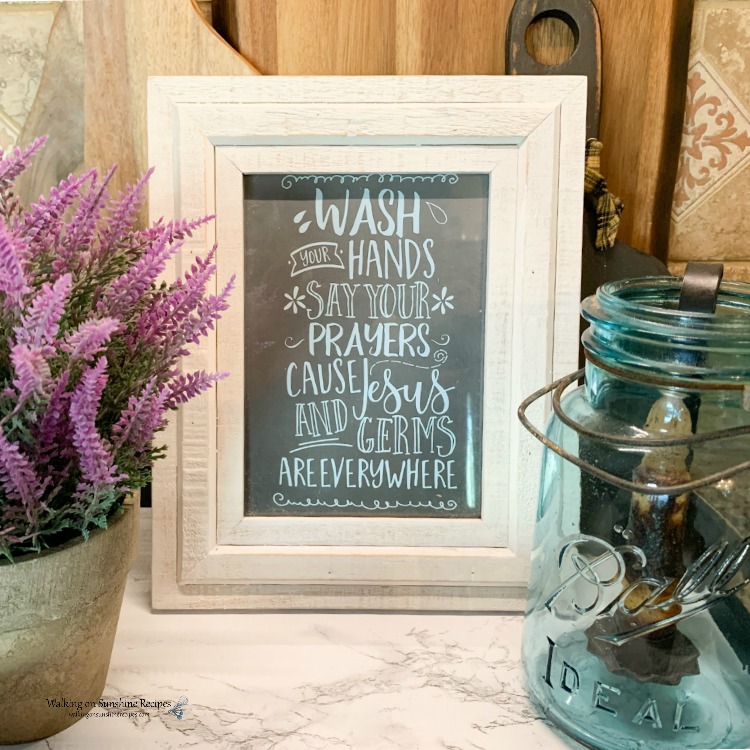 Today I'm sharing something fun to help us all feel a little better about something pretty serious happening right now.
Most of the country is living in some form of quarantine. It got me to thinking about this fun printable I made and framed to use in our guest bathroom a few years ago.
I quickly put together this post with the Wash your Hands Printable in two different backgrounds for you to use in your home.
Free Printable
To help remind us all about the importance of washing our hands, I hope you'll print this out and hang it in your bathroom or maybe by the kitchen sink. Wherever you think it will be best serve as a very important reminder.
I think we can all agree to hearing the phrase, "wash your hands" practically every day from our moms growing up. But it's even more important now.
Practice Good Hygiene
Washing our hands with soap will help to stop the spread of bacteria and viruses that cause infection. However, it's not just washing our hands. We need to make sure we're washing our hands long enough.
According to the Centers for Disease Control, we should be washing our hands at least 20 seconds to kill the bacteria that is on the surface.
Did you know that it takes at least 20 seconds to recite The Lord's Prayer?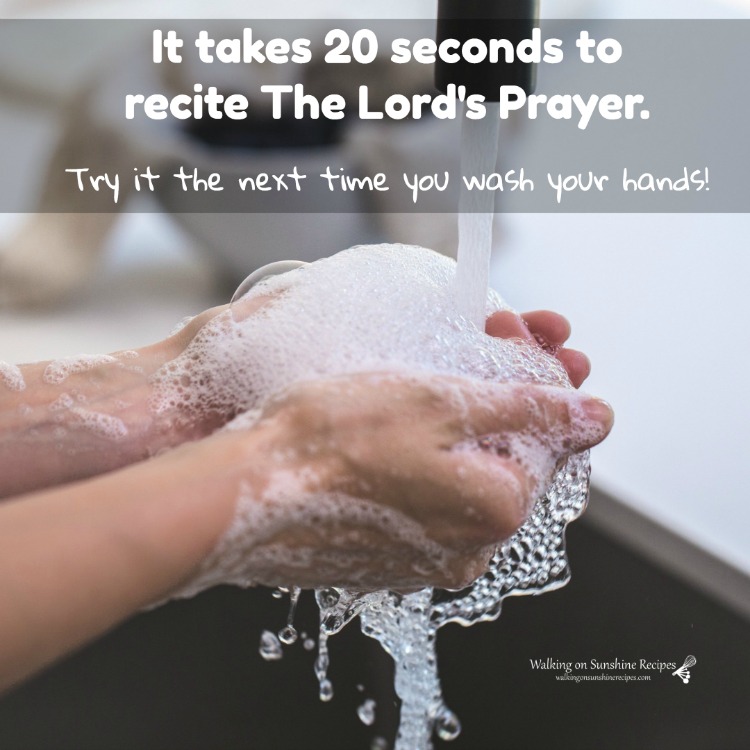 So the next time you tell your kids to wash their hands, help them learn The Lord's Prayer to recite while they wash. And have this cute printable hanging nearby to serve as a reminder too!
More Inspirational Printables
Make sure you check out last week's Psalms 91 FREE Printable or print out these encouraging Scripture Cards to keep handy.
HOW TO DOWNLOAD AND PRINT
You don't need to sign up for anything to print these out. These printables are my gift to you. There are TWO different printables. One with a white background and the other in a cute aqua polka dot background.
Click on the photo of the printable you'd like. A new window will open where you'll be able to either download the printable to your computer or phone. Once the printable is downloaded, you'll be able to print it out using whichever print program you have for your computer.
Make sure you select the "fit to paper" scale in your print program. If you don't select this setting, the printable will be too big for your printer.