Sheet Pan Chicken Meals - Perfect for busy weeknights, these recipes will give you inspiration to make a variety of Family Favorite Chicken Recipes and meals that your hungry family will adore. Let me show you how easy it is to get dinner on the table fast with these one pan meals.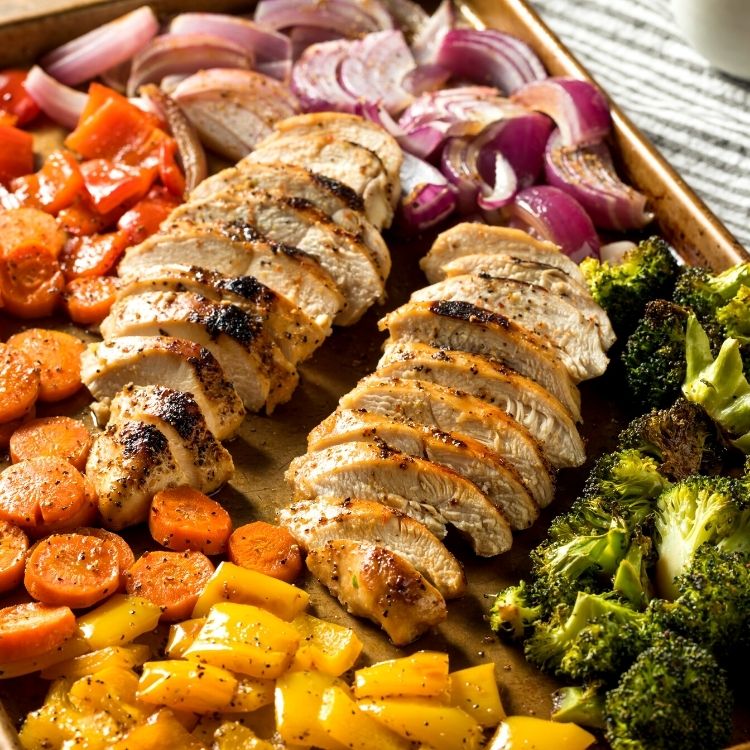 If you're looking for convenience and ease of cleanup when it comes to feeding your family, you'll love this collection of 20 sheet pan chicken meals.
You'll find delectable ways to spice up chicken and veggies as well as make fajitas, nachos, ranch-style, garlicky, cheesy, and sauce-based recipes that will rival any stove-top effort.
But the best part? There's hardly any clean up thanks to lining your sheet pan with foil, parchment paper or non-stick silicone baking mats. You're sure to find a new family favorite from this diverse and mouth-watering selection of 20 sheet pan chicken dinners!
Which one will you try first? I think you'll really enjoy my One Pan Chicken and Potatoes with Roasted Asparagus or Chicken Cutlet Parmesan with Spaghetti. Or try my recently published Sheet Pan Meal Plans...Yummy!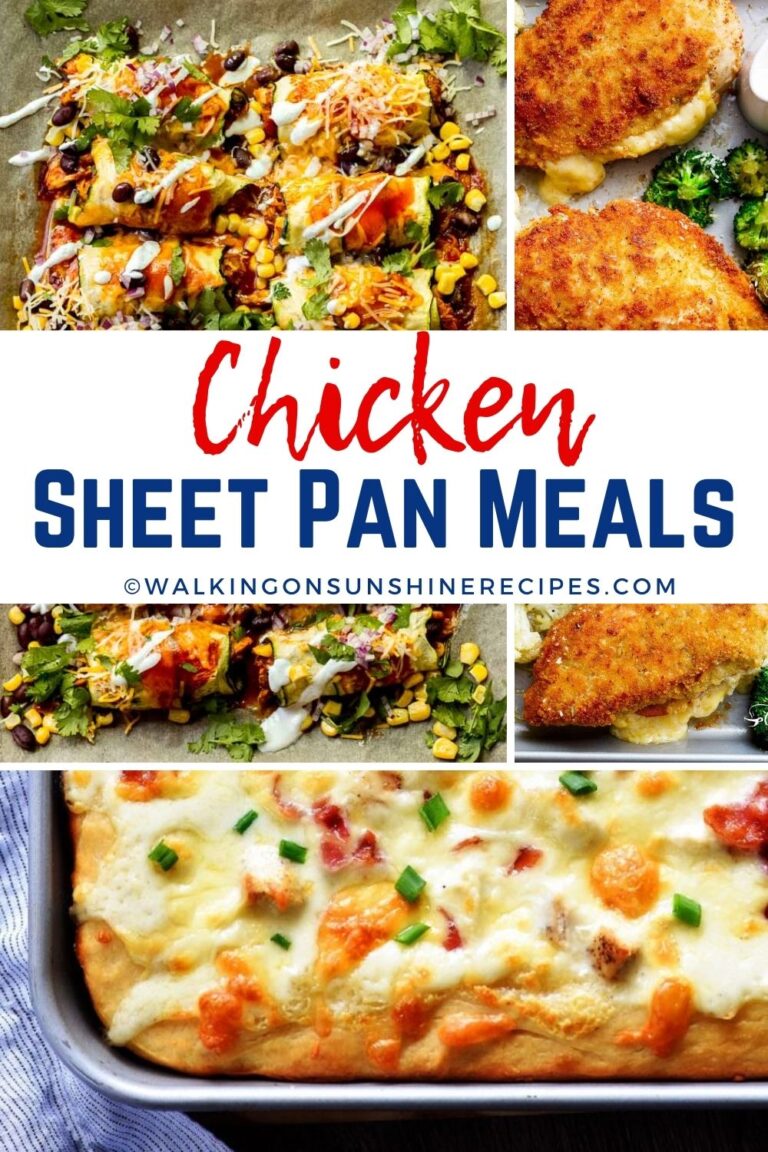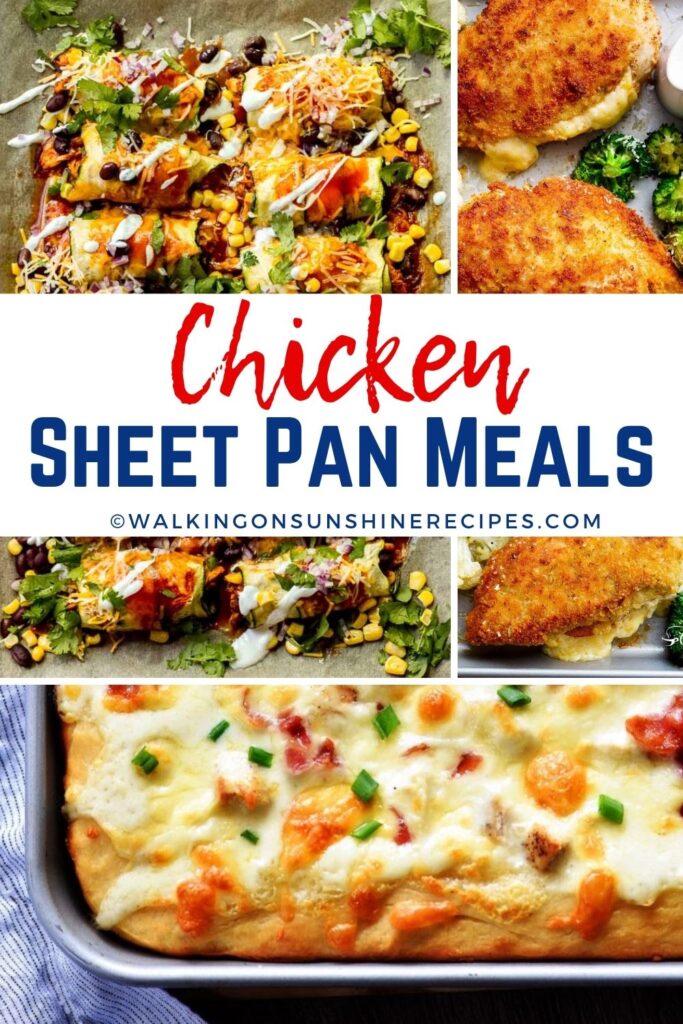 Tips for Creating the Perfect Sheet Pan Meal
Make sure you use the correct sized pan like a Baking Trays.
Line the pan with either aluminum foil or Parchment Baking Sheets.
Make sure you add the softer vegetables in stages. Add them about halfway through the cooking.
At halfway through the cooking, you should always flip the protein to ensure even cooking.
For the most part you can cook everything on one pan, but sometimes two pans is better.
Baking Sheet PansMore Information
Sheet Pan Chicken: 50 SimpleMore Information
Easy Sheet Pan MealsMore Information
Reynolds Kitchens Cookie Baking Sheets,More Information
Sheet Pan Chicken Recipes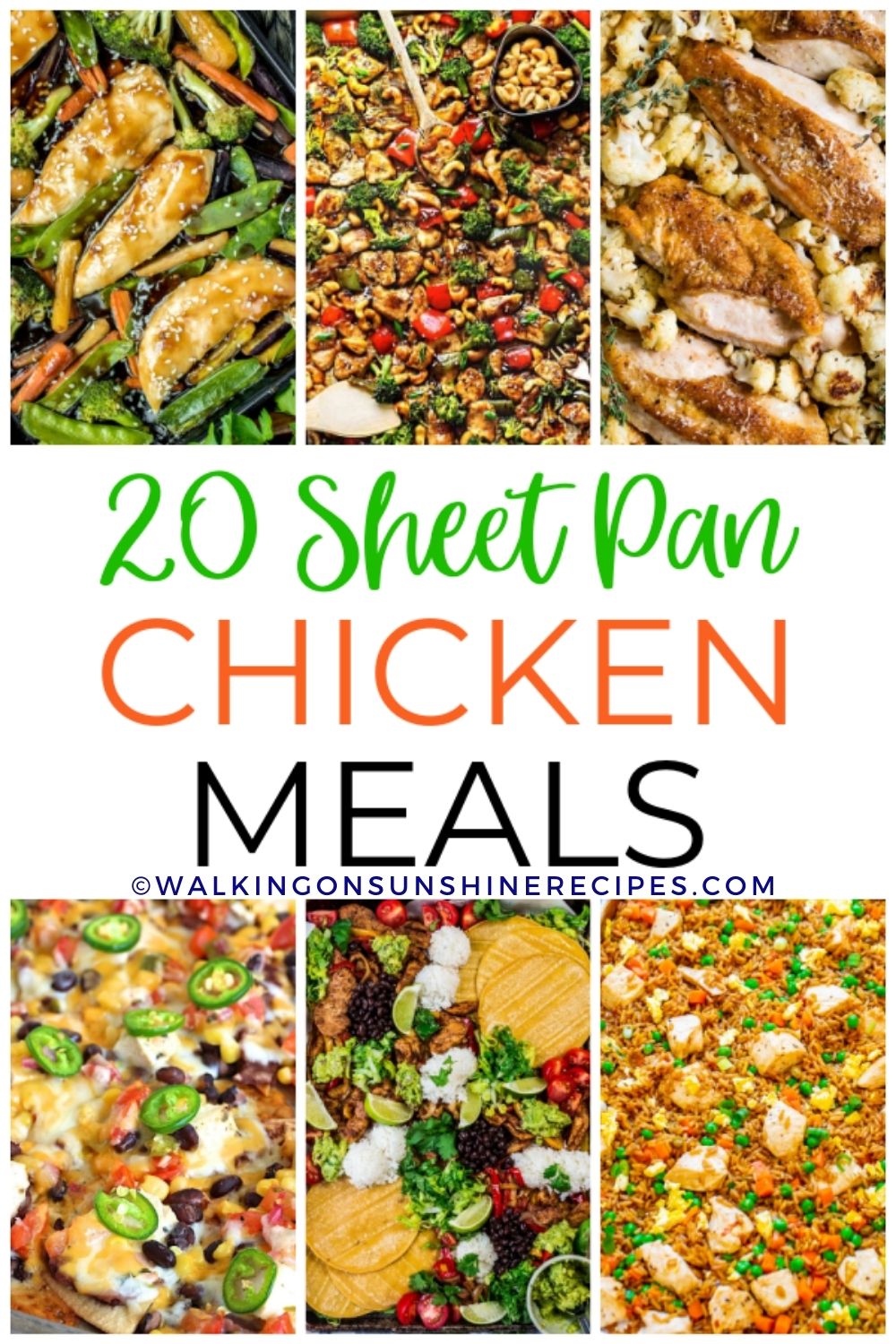 Frequently Asked Recipe Questions
What can I use instead of a sheet pan?
If you don't have a sheet pan, you could use a cookie tray or even a casserole dish.
How do I keep my baking sheet from warping?
You can try to heat the pan gradually in the oven or make sure you lined the surface with parchment paper.