Acorn Squash
makes a delicious side dish for Thanksgiving.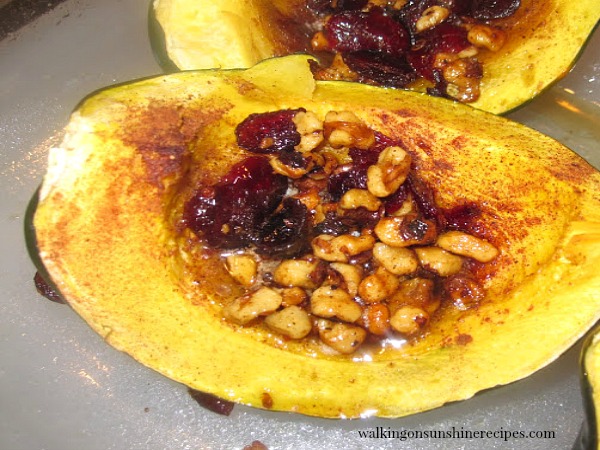 Acorn Squash is a dish I made last year for our Thanksgiving Dinner.
It was delicious and everyone enjoyed it, even those who thought
they didn't like squash.
ACORN SQUASH
Ingredients:
Acorn Squash
Walnuts
Craisins or Cranberries
Butter
Cinnamon
Nutmeg
Brown Sugar
First, cut your acorn squash in half and remove the seeds.
BE CAREFUL!
Then cut each half in half.
You now have 4 sections of acorn squash…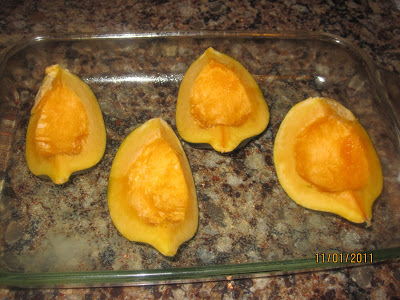 Add a pat of butter and a tablespoon of brown sugar to each section.
Top with a sprinkle of cinnamon and nutmeg.
Microwave on high until the center of each squash is soft and tender…
In a small frying pan, melt some butter.
Yes, MORE butter!
Then add the walnuts and Craisins or cranberries.
I love Craisins…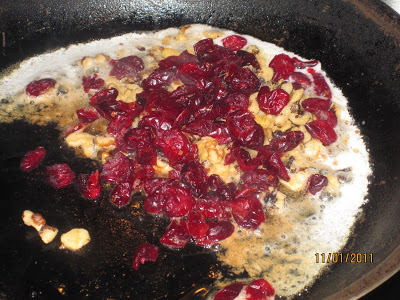 Then add this mixture to the top of your cooked acorn squash.