Are you looking for something different to add to your Thanksgiving menu this year? Why not try Roasted Butternut Squash.
Made with cubes of butternut squash roasted with cranberries, feta cheese and honey, this dish is healthy, flavorful, and sure to please everyone at the table.
Plus, it's easy to prepare, so you can focus on enjoying your holiday festivities.
Check out all the other Easy Recipes for Thanksgiving to create the perfect holiday meal for your family.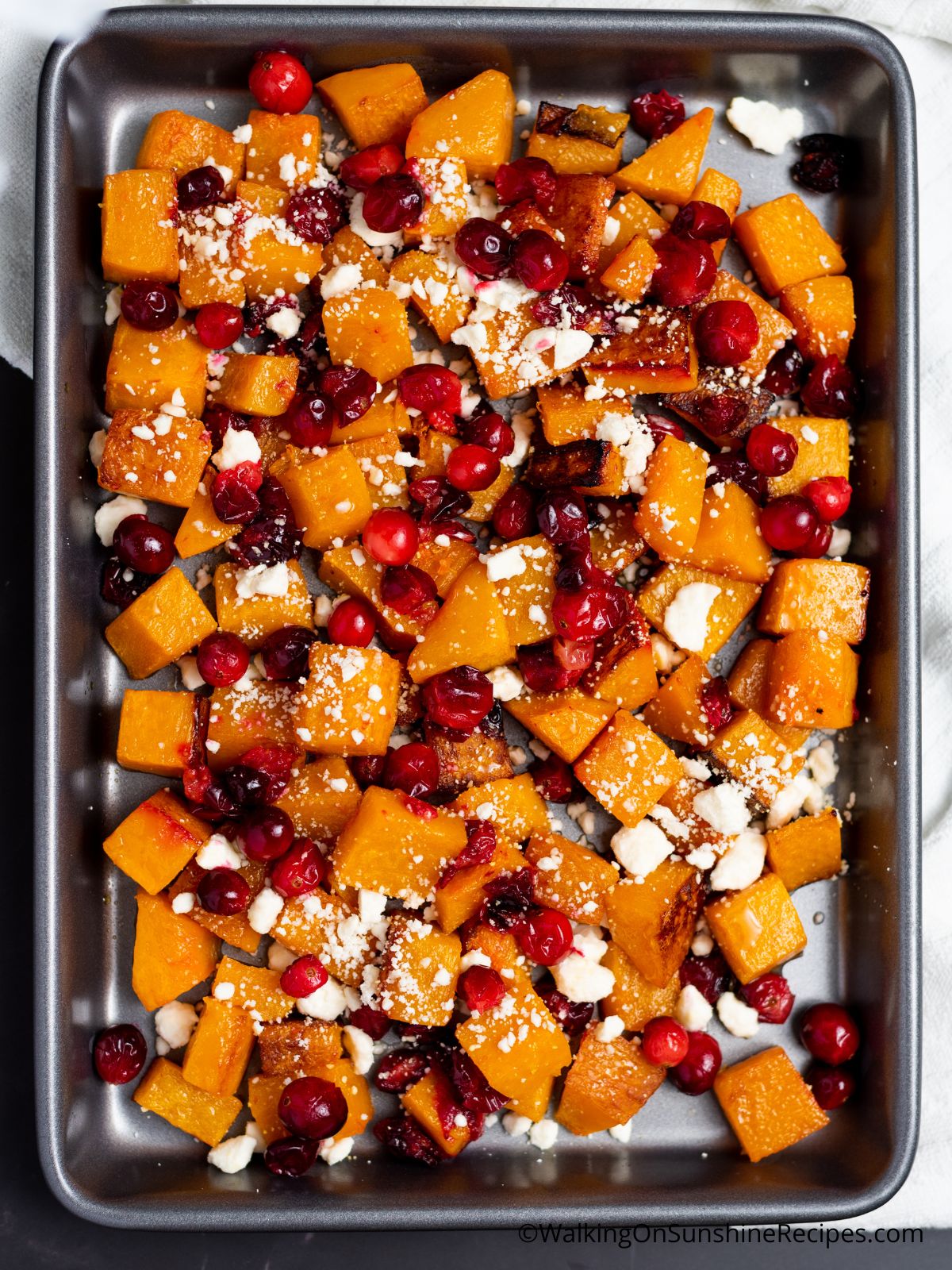 This year, instead of my usual acorn squash side dish, I'm going to try something new and roast butternut squash to go along with our Roast Turkey. Roasting vegetables results in a deliciously fragrant and flavor-packed side dish that is sure to please even the most picky eaters.
The combination of flavors for this recipe is sure to excite your taste buds. Plus, it's a healthy option that will help balance out all of the heavier Thanksgiving dishes like my Company Mashed Potatoes Recipe.
Table of Contents
💬Do you have to skin butternut squash before roasting?
Roasting butternut squash is a very popular recipe to serve during the fall and especially during the Thanksgiving meal. However, if you've never prepared it before, you might be wondering if you need to peel the skin off the squash first.
While the skin of the squash is edible, it can be tough and difficult to chew. For this reason, many people prefer to remove the skin before roasted.
The skin can also be difficult to remove after the squash has been roasted, so it is best to do it beforehand. Removing the skin from a butternut squash is relatively easy:
First, cut off the top and bottom of the squash.
Then, use a sharp knife to carefully peel away the skin.
Once the skin has been removed, you can continue with the rest of the recipe.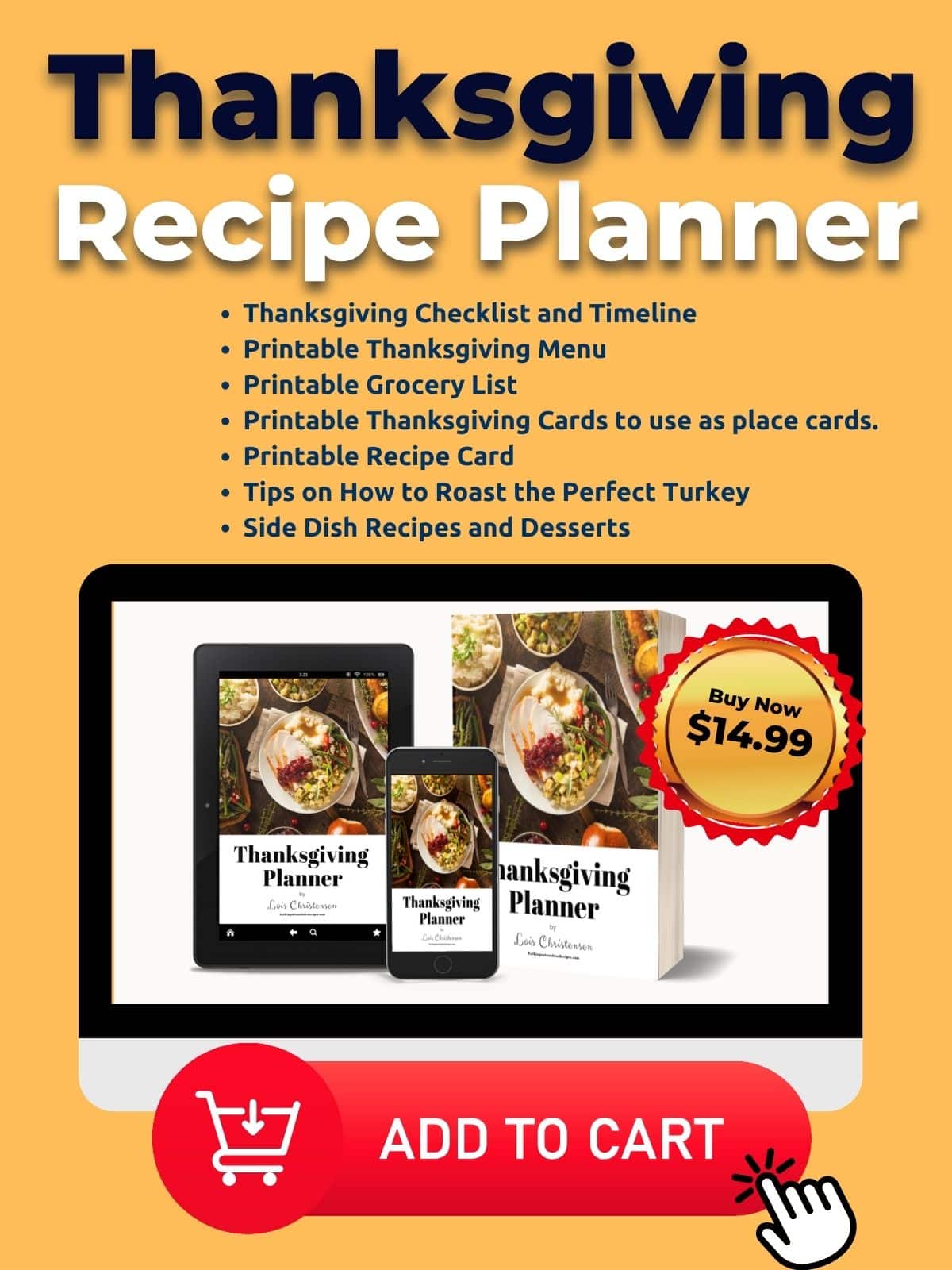 💬How to roast squash seeds
So what do you do with the seeds from butternut or acorn squash? We will save quite a few of the seeds from a few different varieties to save for planting next spring.
Roasting squash seeds or pumpkin seeds is a delicious and healthy way to enjoy the fall harvest:
First, remove the seeds from the squash and rinse them off.
Next, spread the seeds on a baking sheet and drizzle with olive oil.
Then, sprinkle with salt and bake at a low temperature until the seeds are crispy.
Finally, enjoy your roasted squash seeds as a healthy snack or use them as a topping for salads and soups.
🛒Helpful Kitchen Tools
This post contains affiliate links. That means that if you make a purchase after clicking on a link I may earn a small commission at no extra cost to you. For more information, click here.
More Information
More Information
More Information
More Information
Main Ingredients Needed
This is an overview of the ingredients and instructions. Be sure to see the recipe card below for exact quantities, detailed instructions and special notes.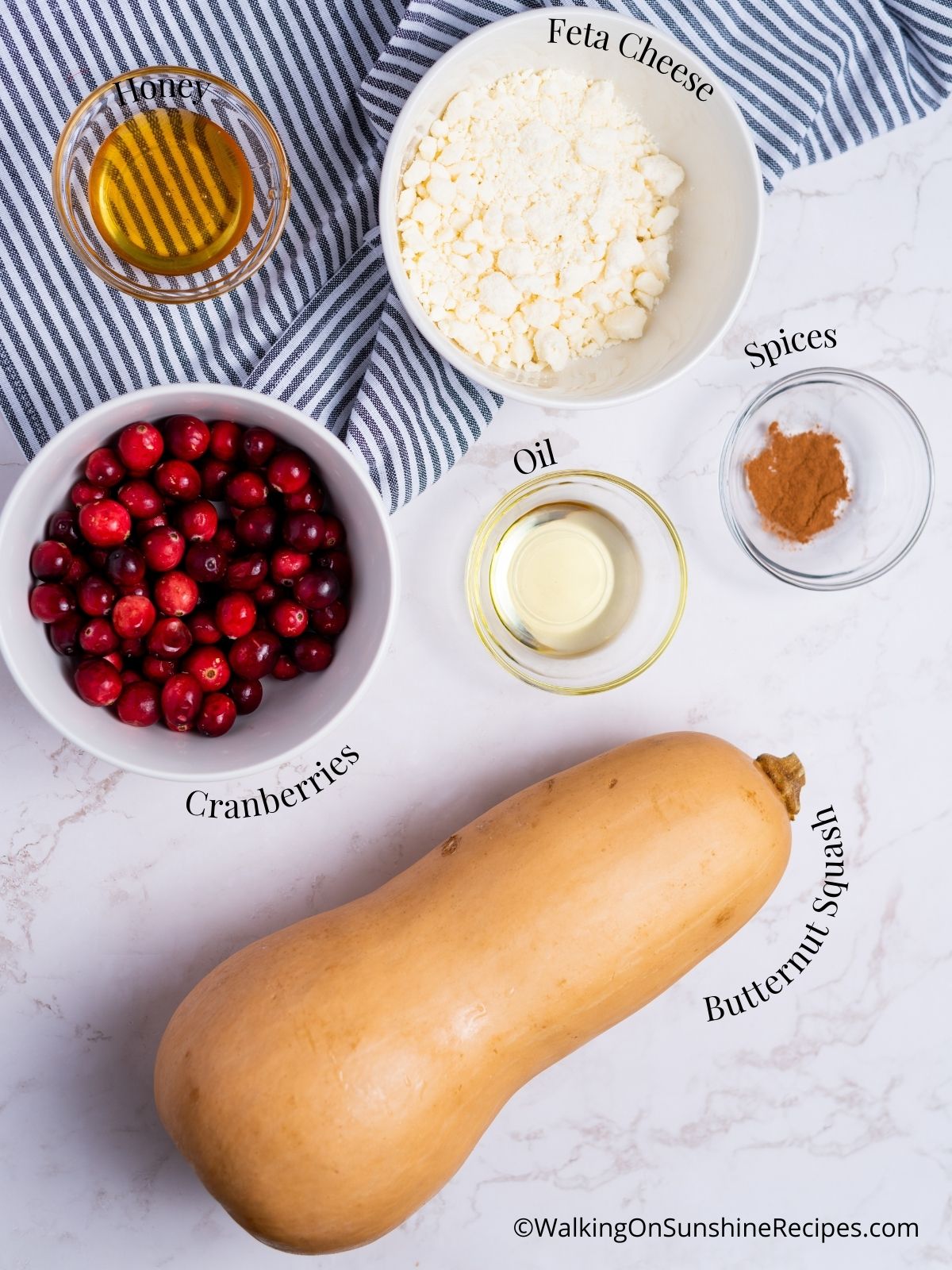 Quick Tip: The most important thing to remember when cutting a butternut squash or any other hard squash is to keep your fingers tucked under. You can also wear protective gloves like the ones I have linked above in the Helpful Kitchen Tools section.
Step-by-Step Instructions
Step 1 | Prepare the Butternut Squash
Start by peeling and cutting the butternut squash into cubes.
In a medium size bowl, add the diced squash and mix with the olive oil, cinnamon, salt and pepper to taste.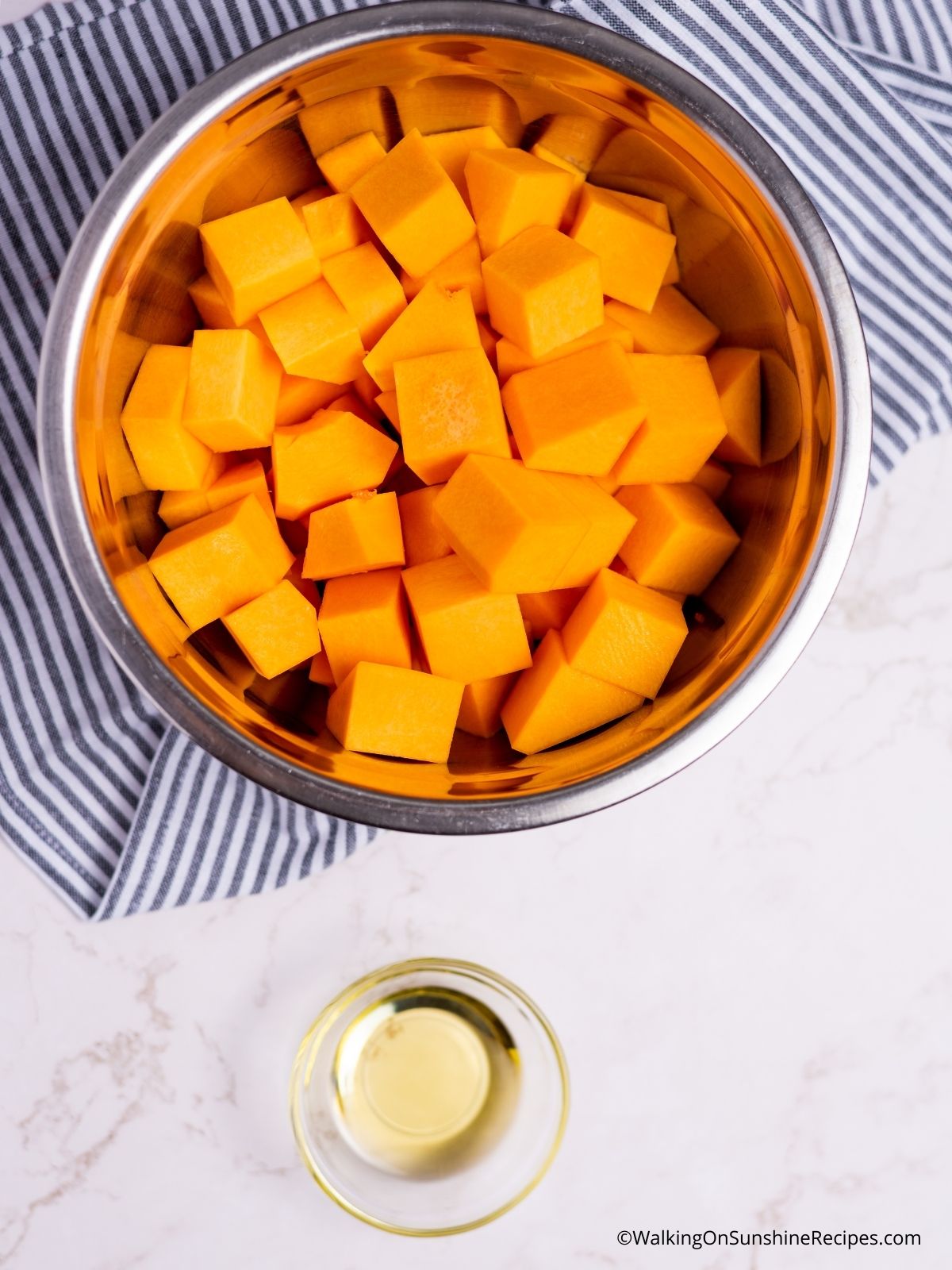 Step 2 | Roasting Instructions
Prepare a baking sheet with aluminum foil or parchment paper.
Spread the butternut squash out on the baking sheet.
Roast the squash alone first for about 30 minutes. THEN add the cranberries.
Cook for an additional 10 - 15 minutes.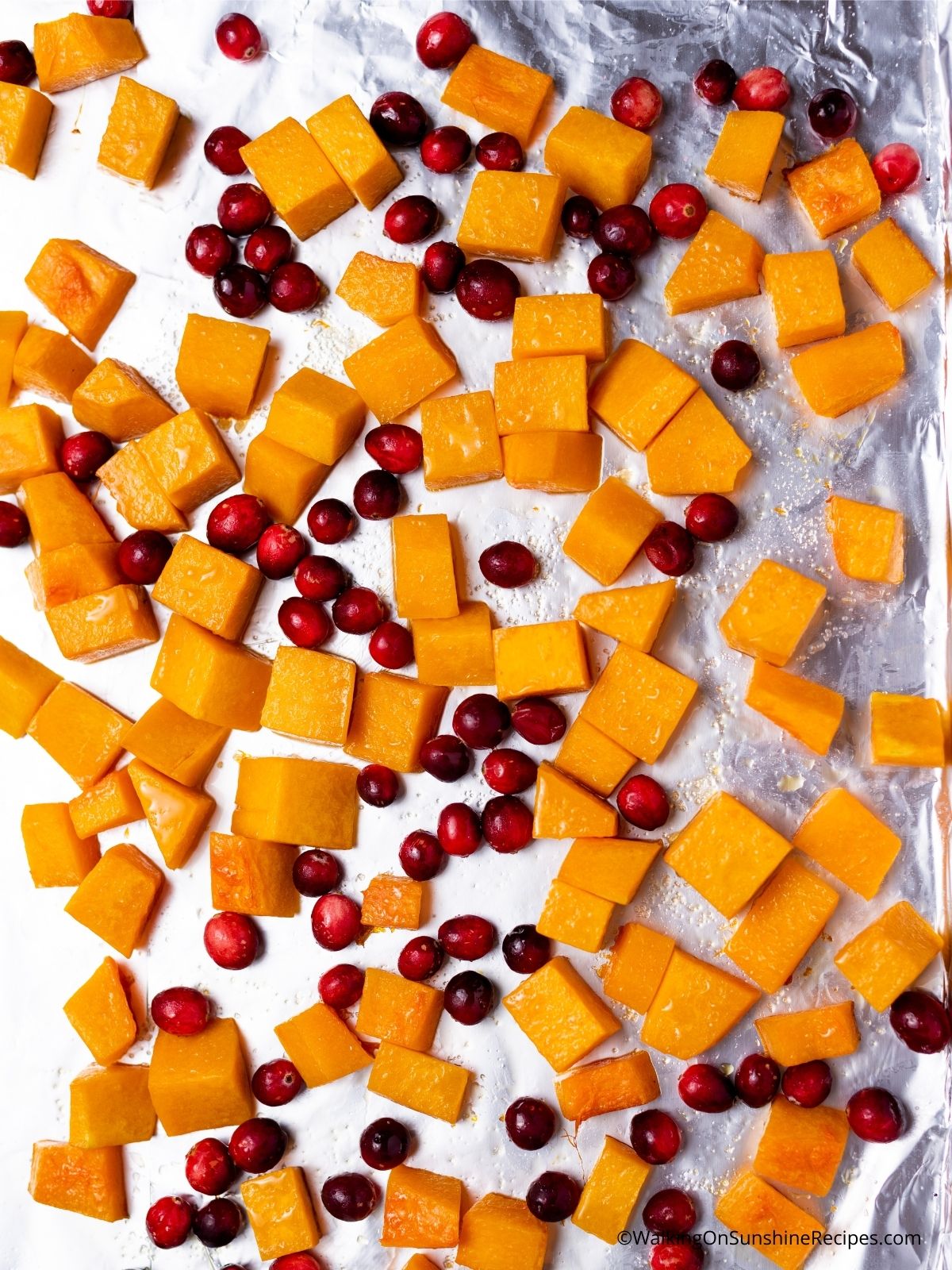 Serving Tips
Remove your tray from the oven when the cranberries have burst slightly. Sprinkle the feta cheese over the squash and cranberries and make sure everything gets tossed together.
Drizzle the honey over the squash and cranberries right before serving.
⭐Before You Begin! If you make this recipe, please leave a review and star rating. This helps my business thrive and continue providing FREE recipes.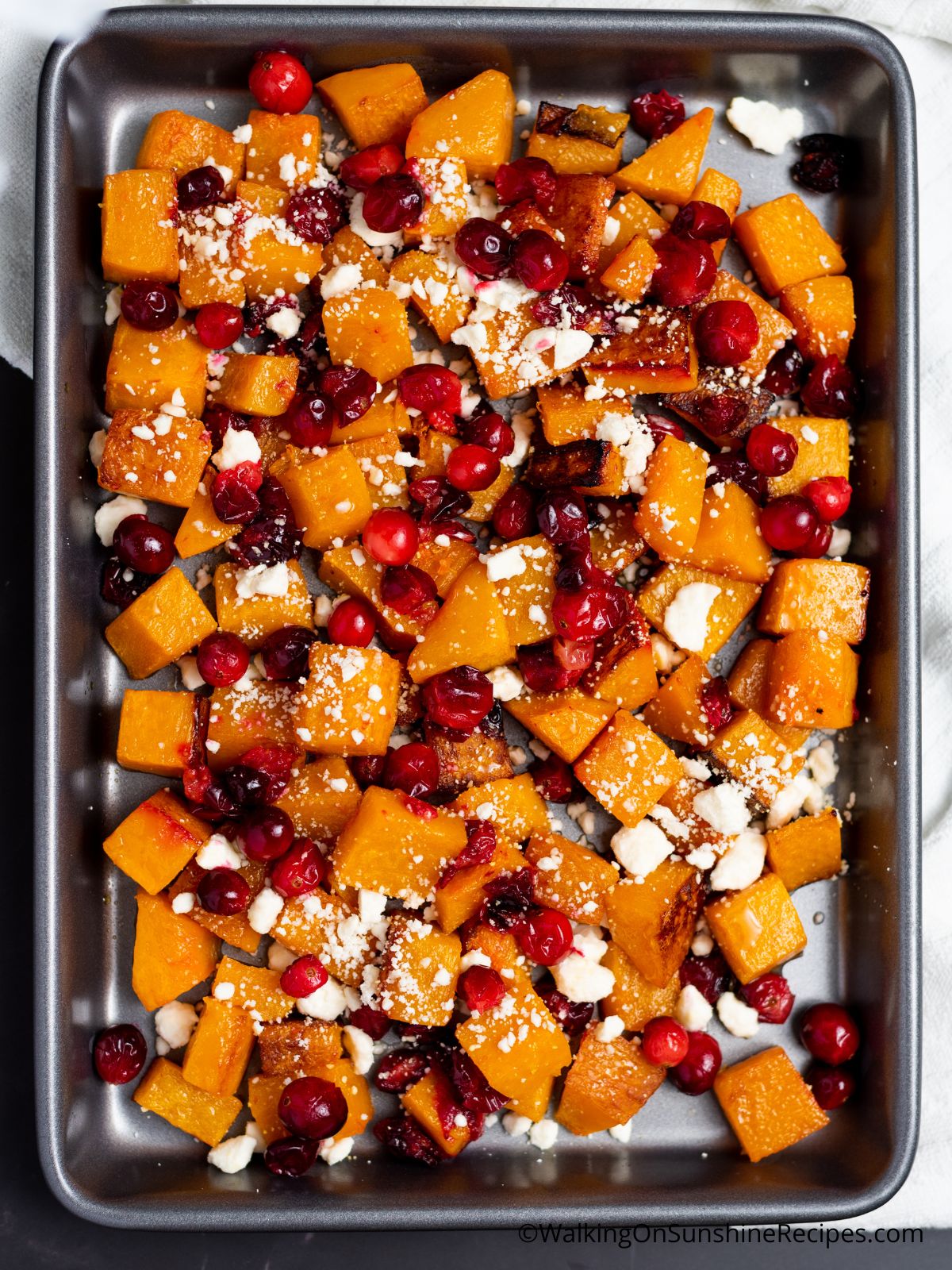 💭Recipe Variations
Apples - You can add chopped apples to the cranberries for added sweetness.
Raisins- If you're not a fan of dried cranberries, try raisins. Or a mixture of both!
Pecans or Walnuts - sprinkle the top with chopped pecans or walnuts.
Check out this recipe for Butternut Apple Soup for a different way to prepare this delicious vegetable.
💭Substitute for Feta Cheese
Feta cheese is a traditional ingredient in many Greek and Mediterranean dishes. It has a tangy, salty flavor that pairs well with roasted vegetables like this butternut squash recip.
While feta is the classic choice for these recipes, there are a number of other cheeses that can be used as substitutes:
Goat Cheese - has a similar texture and taste.
Ricotta Cheese - although it is slightly sweeter than feta.
Blue Cheese - has the same tanginess as feta.
Gorgonzola or even a sharp white cheddar would also be good substitutes.
💭Storage Tips
Store any leftovers in a plastic storage container.
Leftover roasted squash does not freeze well. The squash will turn to mush.
💭Top Recipe Tip
Make sure the butternut squash is on a flat, stable surface before cutting.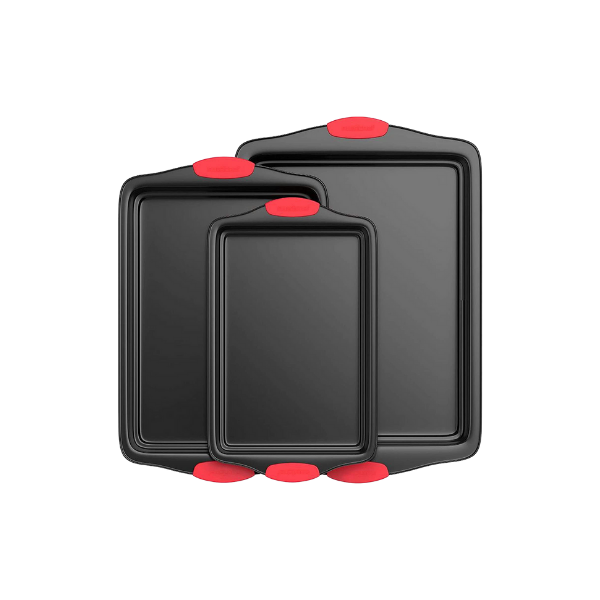 My Favorite Baking Trays: 3-piece nonstick cookware set includes the small, medium, and large size.These are non-stick carbon steel bakeware set with red silicone handles.
Yield: 6 servings
Roasted Butternut Squash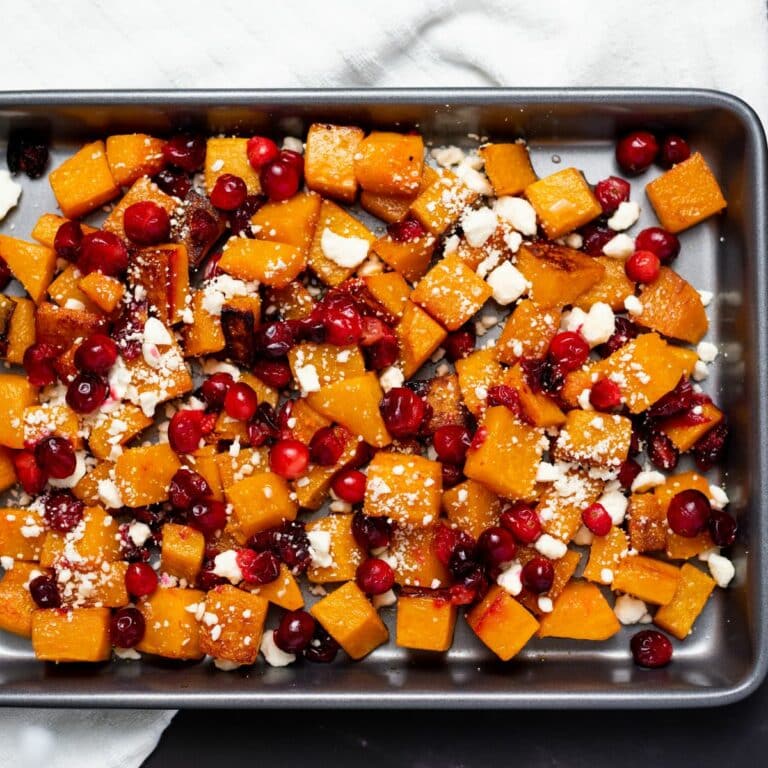 Roasted butternut squash with cranberries, feta cheese and honey, is a healthy, flavorful side dish for Thanksgiving.
Ingredients
1 butternut squash; approximately 3 pounds
1 cup fresh whole cranberries
⅓ cup crumbled feta cheese
2 tablespoons honey
2 tablespoons olive oil
¼ teaspoon ground cinnamon
salt and pepper to taste
Instructions
Preheat oven to 400°F.
Peel the butternut squash and cut into cubes that are slightly larger than a dice.
In a medium size bowl, add the squash and mix with the olive oil, ground cinnamon, salt and pepper.
Spread the butternut squash on a baking sheet that's been covered with either aluminum foil or parchment paper.
Bake the squash in the oven for 30 minutes.
After 30 minutes, remove the baking tray from the oven and add the cranberries. Return the tray to the oven and continue cooking for another 10-15 minutes or when the cranberries start to slightly burst.
Remove the baking tray from the oven and sprinkle the feta cheese on top.
Drizzle with the honey right before serving.
Notes
Make sure the butternut squash is on a flat, stable surface before cutting.
Nutrition Information:
Yield:
6
Serving Size:
1
Amount Per Serving:
Calories:

105
Total Fat:

6g
Saturated Fat:

2g
Trans Fat:

0g
Unsaturated Fat:

4g
Cholesterol:

7mg
Sodium:

127mg
Carbohydrates:

12g
Fiber:

2g
Sugar:

8g
Protein:

2g
The nutrition information is calculated automatically. I cannot guarantee its accuracy. If this data is important to you, please verify with your trusted nutrition calculator.