Would you be able to recognize the symptoms if your loved one was suffering a brain aneurysm?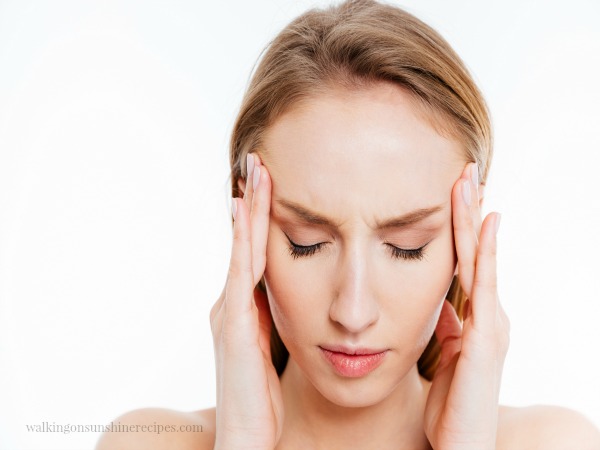 Brain Aneurysm Symptoms – do you know what they are?
I'm taking a break from the posts you usually see here on the blog to share something important. Two years ago today we lost my sister-in-law, Beth, to a brain aneurysm. I thought what better way to honor Beth's life than to share these symptoms with you so you can be informed.
I don't want to go into too much detail with everything my family has been through over these past two years, but you need to be aware of the signs and symptoms of a brain aneurysm in case someone you love starts complaining of a headache. And not just a typical headache, but the worst headache of their life.
What is a Brain Aneurysm?
A brain aneurysm is a bulging, weak area in the wall of an artery that supplies blood to the brain. In most cases, a brain aneurysm causes no symptoms and goes unnoticed. In rare cases, the brain aneurysm ruptures, releasing blood into the skull and causing a stroke.
Aneurysms are found in 2-5% of the population and are more likely to occur in adults age 40-60. People can live with an aneurysm for years without even knowing they have one.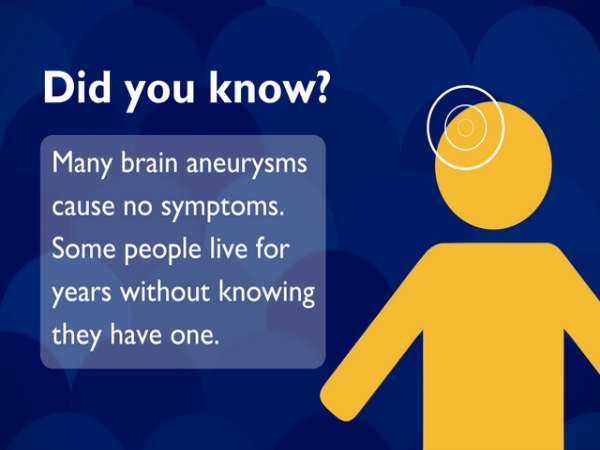 In other cases, an unruptured aneurysm will cause problems by pressing on areas in the brain. When this happens, the person may suffer from severe headaches, blurred vision, changes in speech, and neck pain, depending on what areas of the brain are affected and how bad the aneurysm is.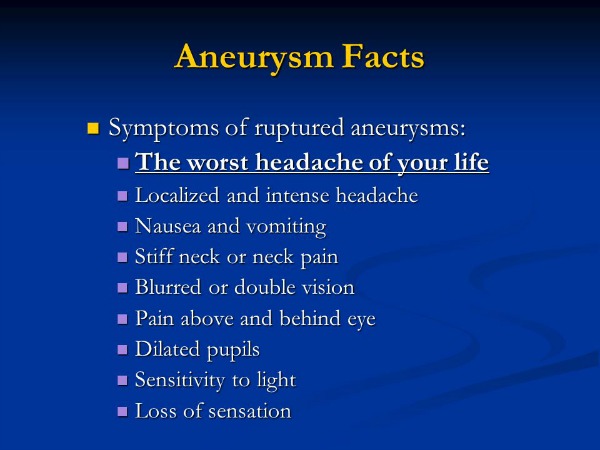 Two weeks before our daughter's wedding,
Beth suffered her aneurysm
. She went through a few surgeries and there was a time when things started looking hopeful. But then Beth had her final stroke the morning of the wedding and there was nothing else they could do.