Everyone loves cookies around the holidays. But for some family members and friends, the extra sugar is not good for them. Here is a great roundup of diabetic holiday cookie recipes that are full of flavor but not full of sugar. Add a few of these recipes to your Christmas Cookies list this holiday season.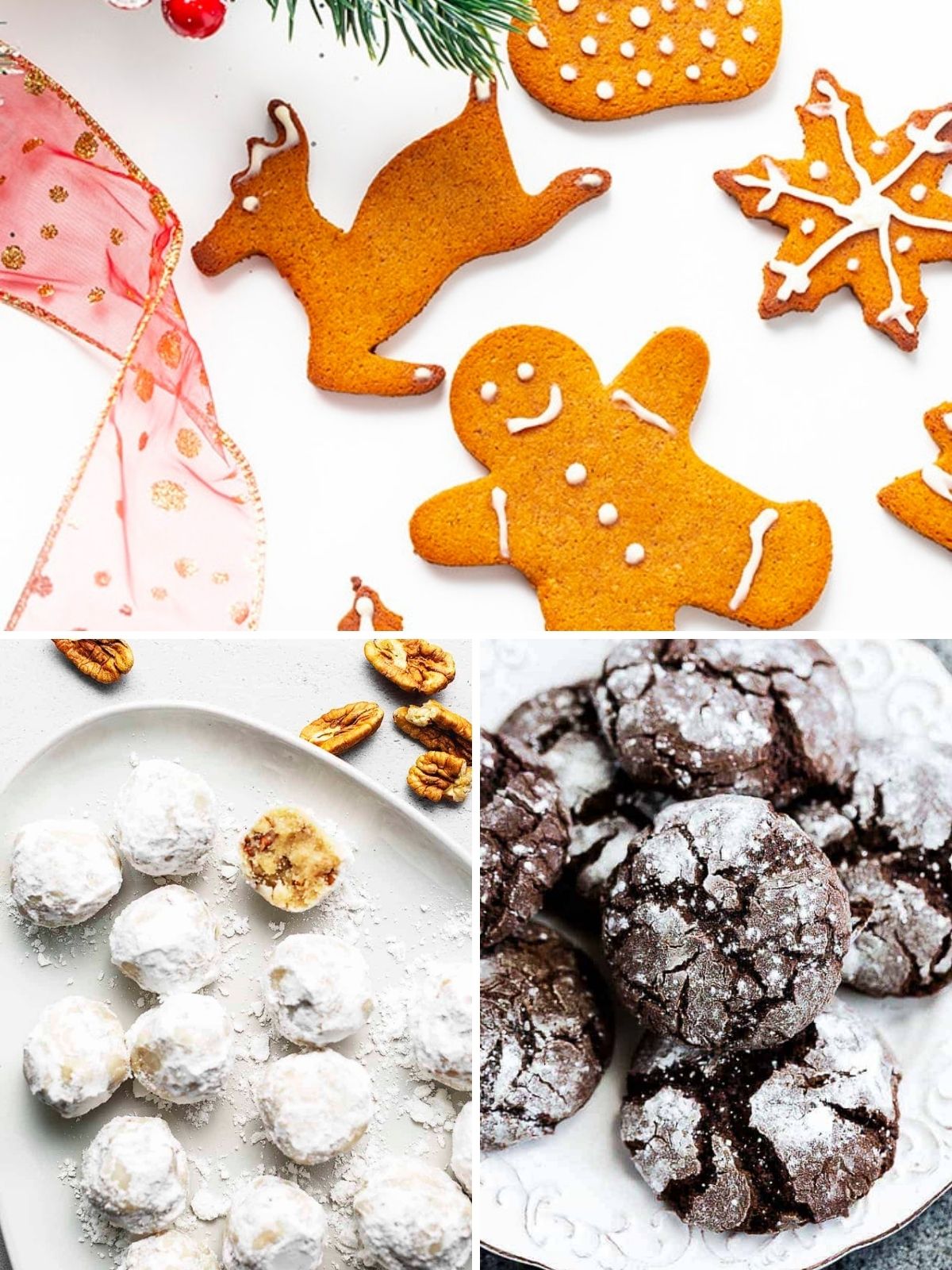 Before we get started with the roundup, what are diabetic holiday cookie recipes? A diabetic cookie has to be low in carbs and low in sugar. And above all, they need to be delicious.
There's no sense even trying to eat a cookie that tastes bad or tastes like cardboard. They will just sit in the cookie tin untouched.
Some of the recipes featured here today are quick and simple. Which in my book, is what a cookie recipe should be; especially around the holidays.
This collection was inspired by my Sugar Free Peanut Butter Cookies and the popularity of my Diabetic Christmas Cookies roundup from last year.
If you're looking to bake cookies for a diabetic family member, neighbor or friend, try these recipes that will allow them to enjoy the holiday cookie season without the guilt of over-indulging.
Definitely try my newest Sugar Free Christmas Cookie Recipe. Especially if you love snowball cookies!
Sugar Substitutions
This post contains affiliate links. That means that if you make a purchase after clicking on a link I may earn a small commission at no extra cost to you. For more information, click here.
Honey
Maple syrup
Agave
Stevia
Sucralose
Saccharin
More Information
More Information
More Information
More Information
More Information
Storage
Most cookies can be store in an airtight container and left at room temperature.
If you are baking and you live in a warm climate, you may need to refrigerate the cookies.
It's always best to check each individual recipe for the storage tips as well as freezing tips.
Cookies will remain fresh if stored in a cool, dry place.
Top Tip
Baking is a science, so it's best to read the recipe through a few times before starting to bake.
Tried any of my recipes? Let me know in the comments!
Diabetic Holiday Cookie Recipes