Diabetic Christmas Cookies - These 15 delicious recipes are the best way to enjoy a sweet treat during the holidays without the need for sugar or carbs. While you're baking delicious Christmas Cookies for your family, don't forget your loved ones who can't enjoy a full sugar cookie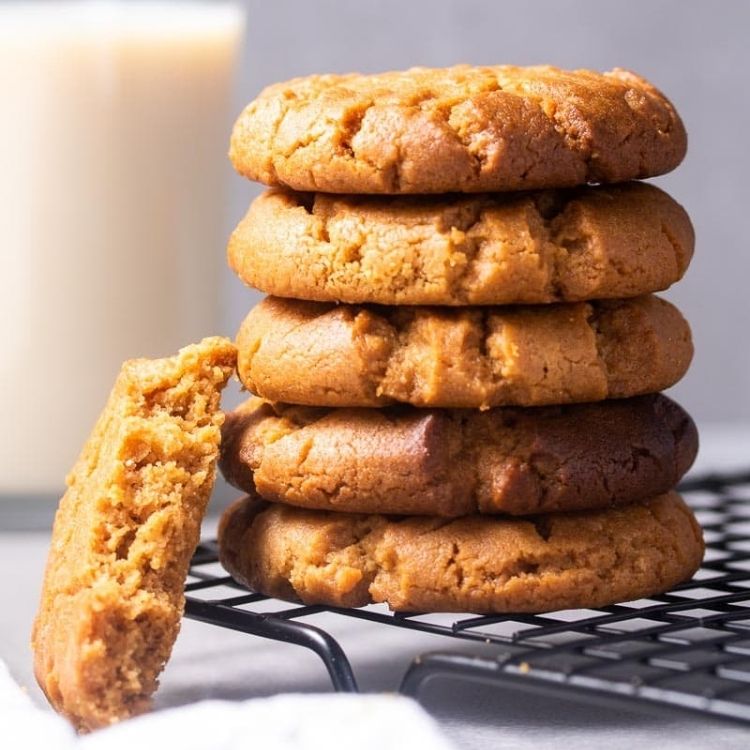 The holiday season is filled with sweet treats, including tons of delicious holiday cookies. However, if you're diabetic, Christmas Cookies are off limits throughout the Christmas season. Unless you have a few great recipes for diabetic Christmas cookies on hand.
Take a few of these diabetic Christmas cookies to your next Cookie Exchange Party so your family and friends who can't enjoy regular "sugar" cookies can have something "sweet" during the holidays too!
Make sure you print out the FREE Recipe Cards to use when giving any of these recipes to your friends.
Diabetic Christmas Cookies with Splenda
Sugar Free Peanut Butter Cookies – made with no flour and Splenda are the perfect Keto-Friendly, low-carb dessert.With only a few ingredients, these are definitely another easy cookie recipe we all need to add to our recipe box!
Cut-Out Sugar Cookies - Make your own sugar-free cut out cookies at home with this simple recipe for Here to Cook. This low carb cookie is a great replacement for traditional sugar cookies during the holidays.
Cinnamon Pecan Cookies - Combine the warmth of cinnamon with crunchy pecans to make these delicious sugar free cookies this Christmas. This recipe for cinnamon pecan cookies from Low Carb Africa are sure to be a hit during the holidays.
Chocolate Peanut Butter Cookies - You'll love the creamy peanut butter center of these chocolate peanut butter cookies!These diabetic cookies from Homemade Interest are made with almond flour and sucralose to ensure they're low carb.
Easy Diabetic Christmas Cookies
Jello Holiday Cookies - These festive red and green cookies are made with Stevia and sugar free Jello. They're a fun diabetic treat from My Productive Backyard. You'll love the thick, soft texture of these chewy Christmas cookies.
Soft Gingerbread Cookies - You can't celebrate the holidays without gingerbread! These soft gingerbread cookies from Cute n Keto are low carb and sugar free. They're a great choice for Christmas this year.
Low Carb Peanut Butter Cookies - A good peanut butter cookie is a great choice during the holiday season. These low carb peanut butter cookies from Diabetes Strong are perfect for Christmas.
Made with a handful of simple ingredients, including erythritol to sweeten the cookies without the need for sugar.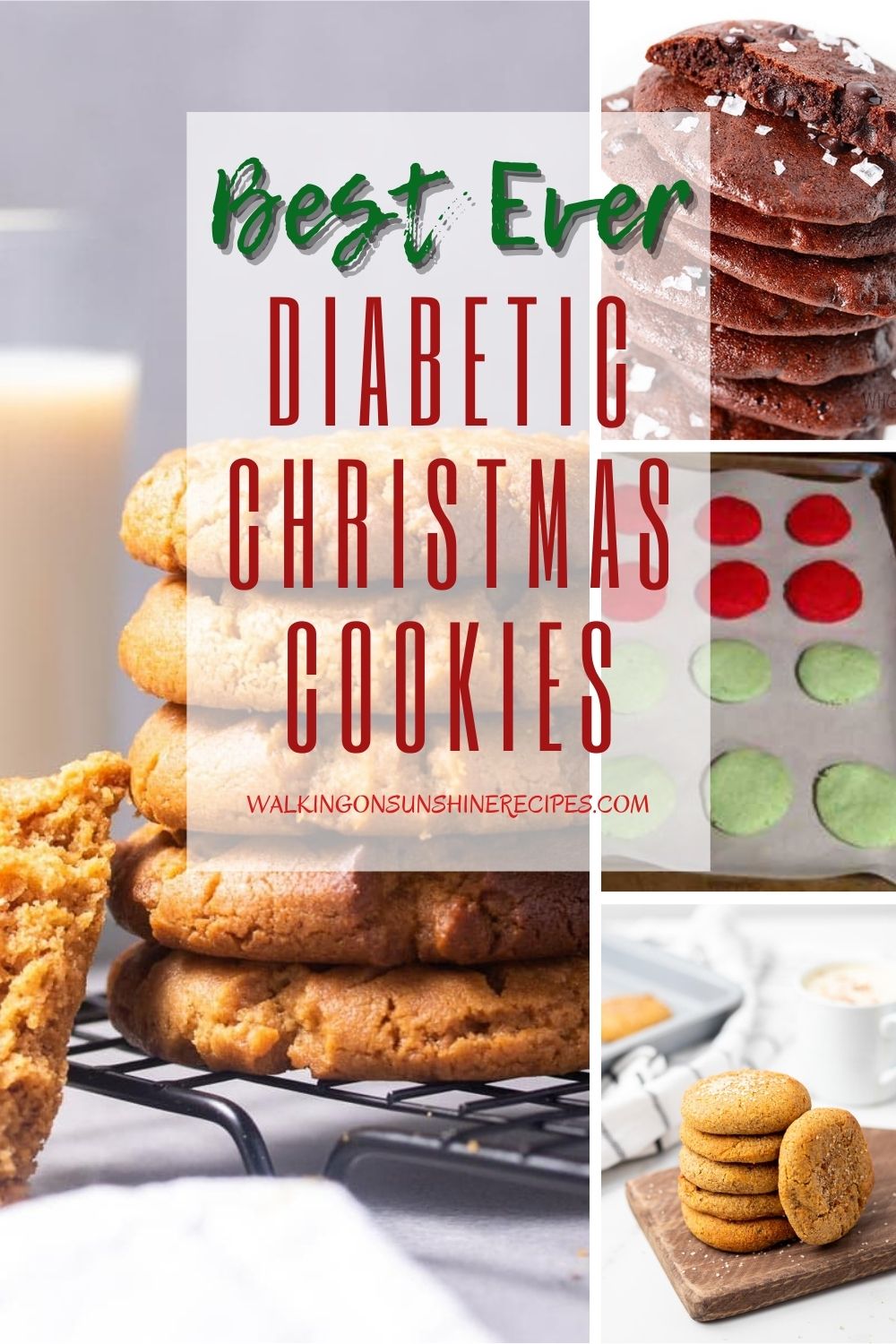 Shortbread Cookies - Enjoy the buttery taste of shortbread cookies without the sugar with this recipe from Foodborne Wellness. Featuring almond flour, coconut flour, and erythritol, these diabetic cookies are perfect for the holidays.
Butter Pecan Cookies - These easy butter pecan cookies from Joy Filled Eats. Made with almond and coconut flours, along with crushed pecans. These nutty cookies are a delicious treat you can enjoy all holiday season long without the guilt.
Keto Chocolate Fudge Cookies - Who knew you could enjoy chocolate fudge while watching your sugar intake? With these chocolate fudge cookies from Any Reason Life, you can eat chocolatey cookies this Christmas without the guilt.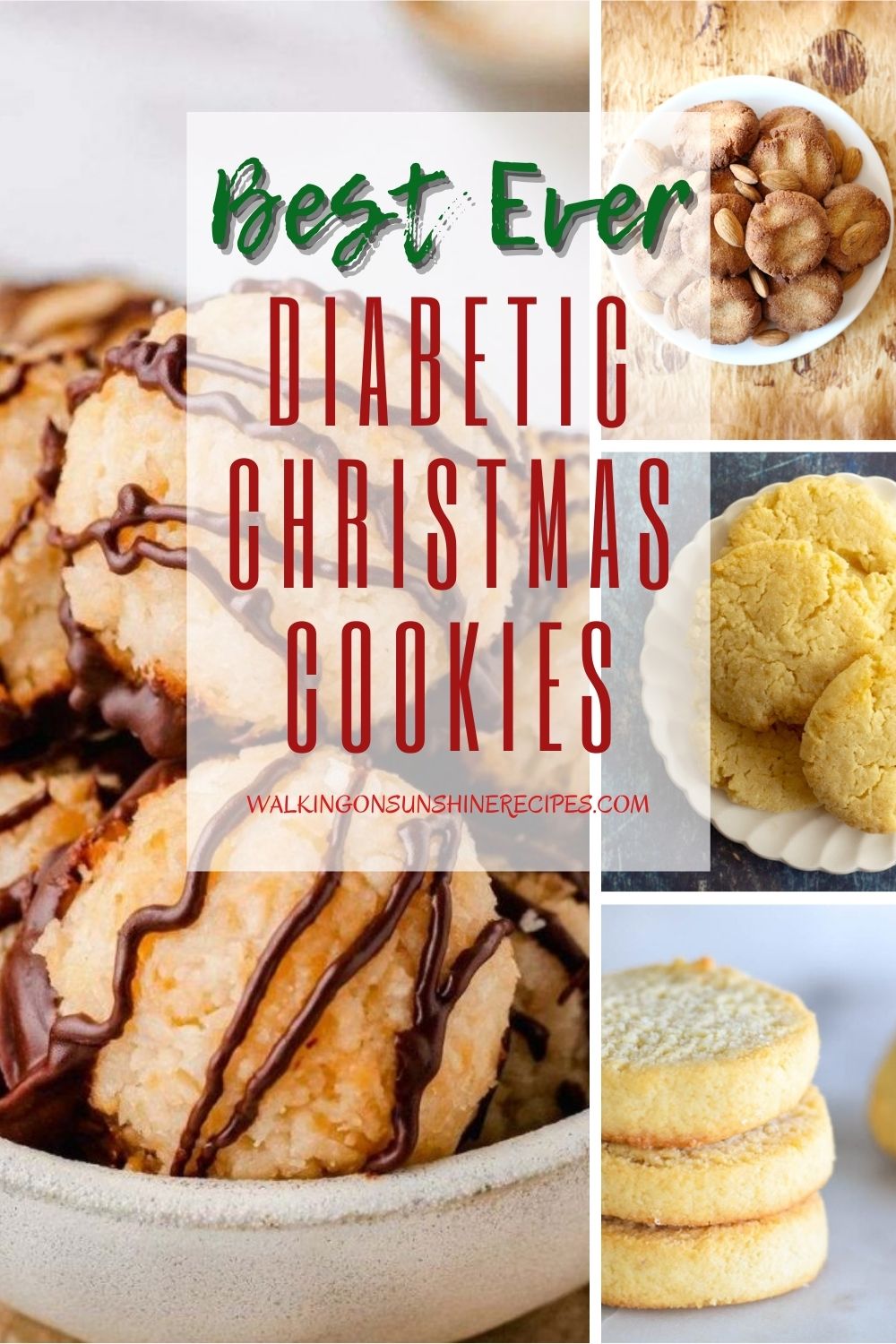 Diabetic Christmas Cookies Recipes
Keto Pumpkin Cookies - Pumpkin is a classic flavor during the holiday season. And since it's low carb, it's also perfect for making diabetic Christmas cookies!
These easy keto pumpkin cookies from Diabetes Strong are low carb and sugar-free. Which makes them a great choice for anyone looking to enjoy less sugar during the holidays.
Keto Macaroons - Chewy on the inside and crunchy on the outside. These keto macaroons from Texanerin Baking are a great way to enjoy a sweet treat during the holidays.
And since they're low carb and sugar free, they also make wonderful diabetic Christmas cookies.
Flourless Chocolate Cookies - Sweetened with monk fruit and made with almond flour. These easy flourless chocolate cookies from Wholesome Yum are a great option for diabetic Christmas cookies. And the added sugar free dark chocolate chips will take the flavor of these chocolatey cookies over the top.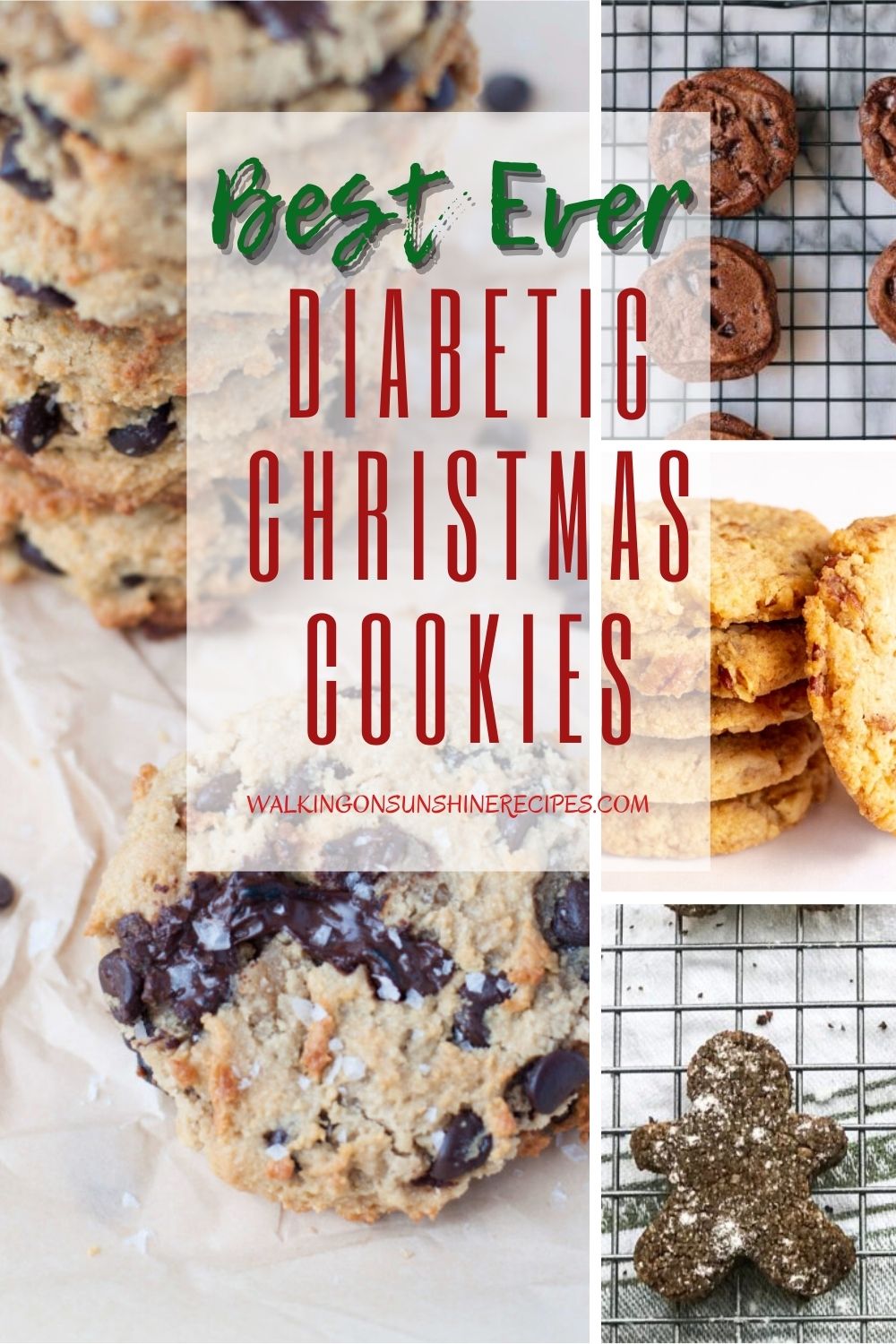 Salted Caramel Chocolate Chip Cookies - Salted caramel and chocolate are a delicious combination for the holidays. These chocolate chip cookies are sweetened with sugar free maple syrup, they make the perfect Christmas cookies for diabetics.
Amaretto Cookies - These simple amaretto cookies from Strength and Sunshine are gluten free and sugar free. But that doesn't mean they're lacking flavor! With almond extract, vanilla, and cinnamon, these delicious cookies are filled with the tastes of the holidays.
Keto Butter cookies - Sweet and chewy butter cookies are a delicious sweet treat to enjoy during the holidays. And this sugar free recipe from Joy Filled Eats make them perfect for diabetics.