Sugarless and Flourless Peanut Butter Cookies made with no flour or added sugar that are delicious! the perfect Keto-Friendly, low carb dessert to enjoy while dieting or watching what you eat.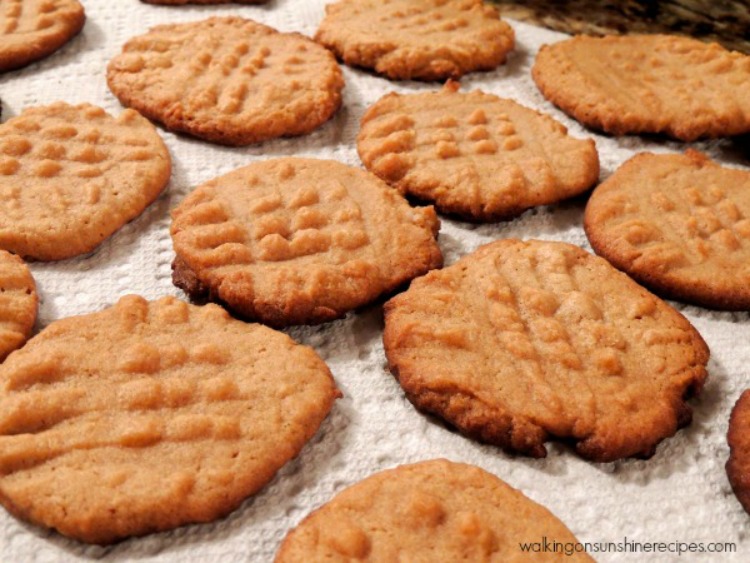 Peanut Butter Cookies
Have you tried the cookies made with NO sugar and NO flour? If you are watching what you eat or even following a Keto, low carb or gluten-free diet, you're going to love these cookies!
These peanut butter cookies are delicious and you will NOT miss the sugar at all, or the FLOUR. That's right, sugarless and flourless peanut butter cookies that taste amazing.  You need to make these cookies tonight.
And I'm so happy that I finally have a printable recipe card for you to make it easier to save this recipe to make for your family.  Make sure you print one out to add to your recipe files!
Keto-Friendly Gluten Free Diet
These cookies are perfect if you're trying to watch your sugar intake or just trying to watch your calories. If you really need to be careful with sugar, you should try to use a natural peanut butter brand or one that is lower in sugar. And if you're following a keto-friendly, low carb or gluten-free diet, then you're definitely going to want to make these cookies!
Also, experiment with the different types of sugar substitutes that work for your diet plan.  I've used Splenda and haven't had any problems with aftertaste. You can also use regular sugar if that's not a problem for you. Either way, these cookies are delicious and easy to make.  Definitely make some over the holidays if you have guests visiting that need to watch their sugar intake.
How to Make Peanut Butter Cookies
The mixture comes together quickly. It may be a little dry, but just make sure the peanut butter is blended in completely.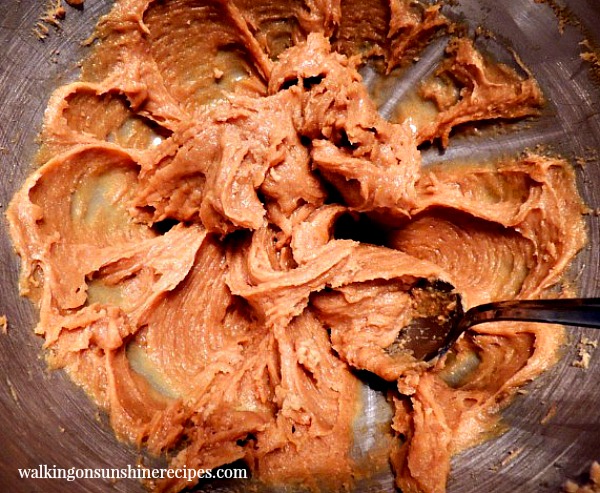 You may need to spray your fork with non-stick cooking spray to help get the traditional crisscross marks in each cookie.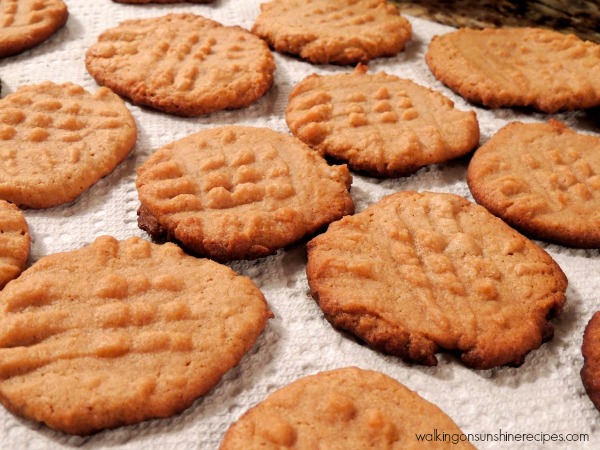 Keto-Friendly Peanut Butter Cookies are perfect with a cold glass of milk!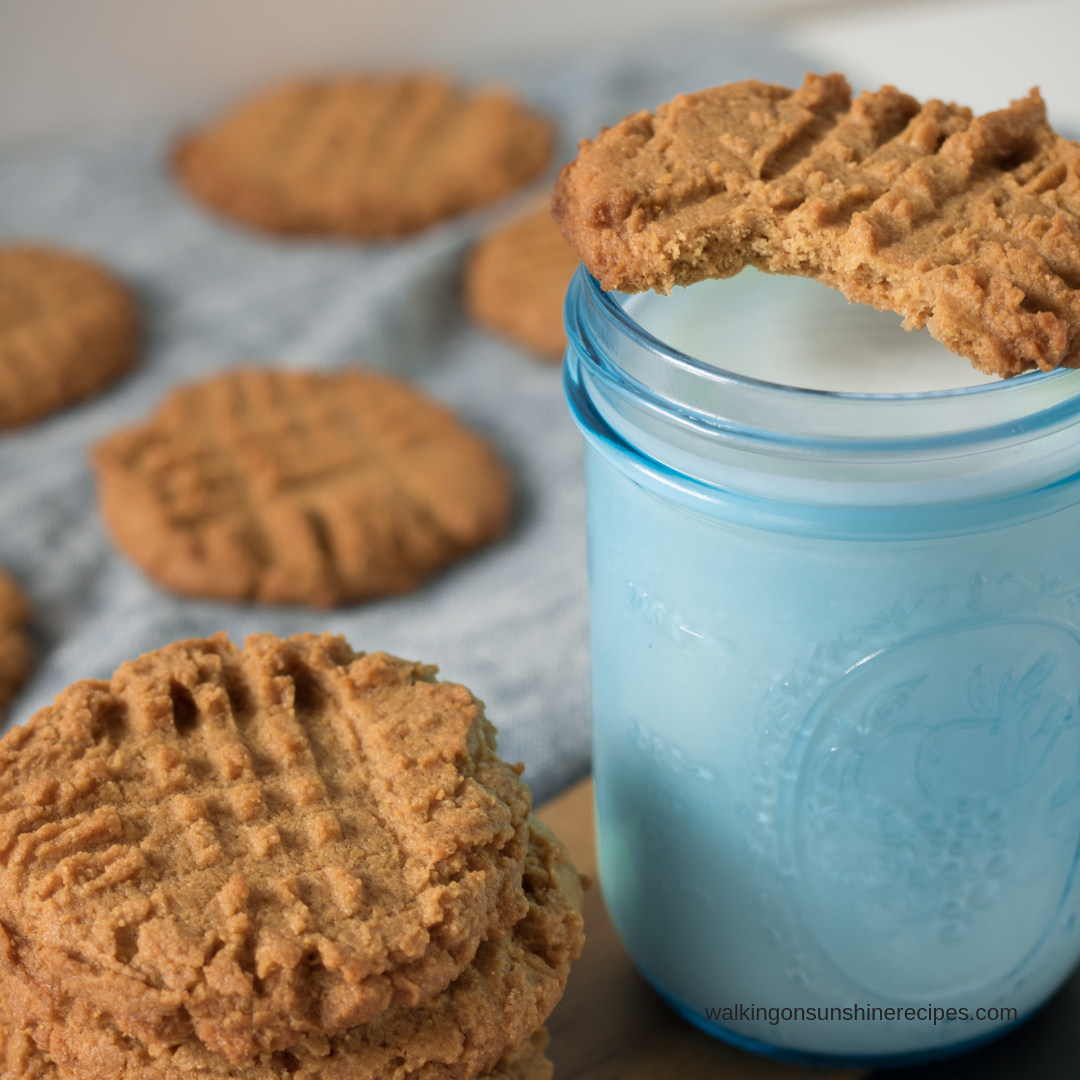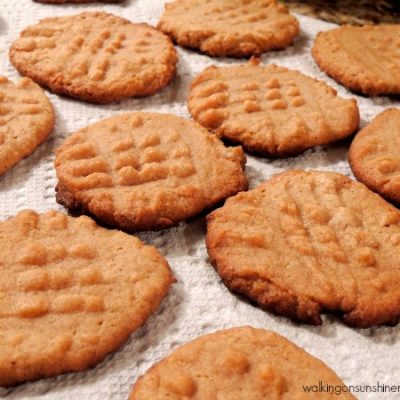 No Sugar/No Flour Peanut Butter Cookies
These peanut butter cookies are delicious and you will NOT miss the sugar at all, or the FLOUR.
Keyword:
Keto, Peanut Butter
Ingredients
1

large egg

1

cup

Splenda; or your favorite sugar substitute

1

tsp.

baking powder

1/2

tsp.

vanilla

1

cup

creamy peanut butter

1

tsp.

water
Instructions
Preheat the oven to 350 degrees.

In a mixing bowl, beat together the egg, sugar substitute, baking powder and vanilla for about a minute.

Add the peanut butter and water and beat together.

The mixture will be pretty dry; just make sure the peanut butter is blended in with the other ingredients.

Measure out a heaping teaspoon of batter for each cookie and place on a baking tray that has been sprayed with non-stick cooking spray or lined with parchment paper.

Then using a fork, make indentations into each cookie. Spray the fork with cooking spray so it doesn't stick to the cookie.

Bake 12 - 15 minutes until cookies feel firm and are slightly browned.

Transfer the cookies to a baking rack and cool.
Recipe Notes
Cook time can be anywhere from 12 to 15 minutes depending on your oven. 
Try not to over-bake the cookies.   
You can use either white or brown sugar substitute. 
Check with your doctor as to the best sugar substitute that you should be using if you have dietary restrictions. 
I used regular peanut butter.  You may want to use natural peanut butter if you have health concerns.  Again, check with your doctor for the best natural type peanut butter to use.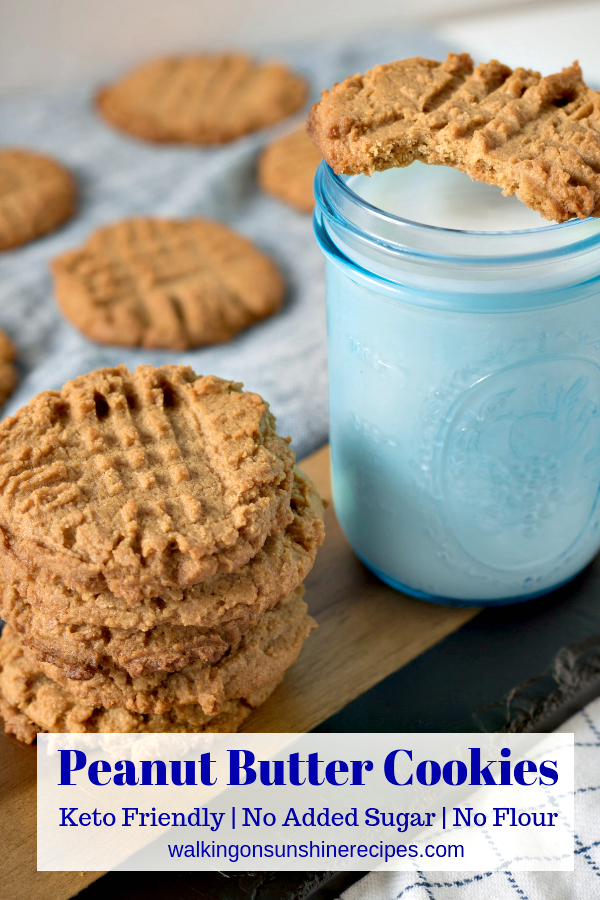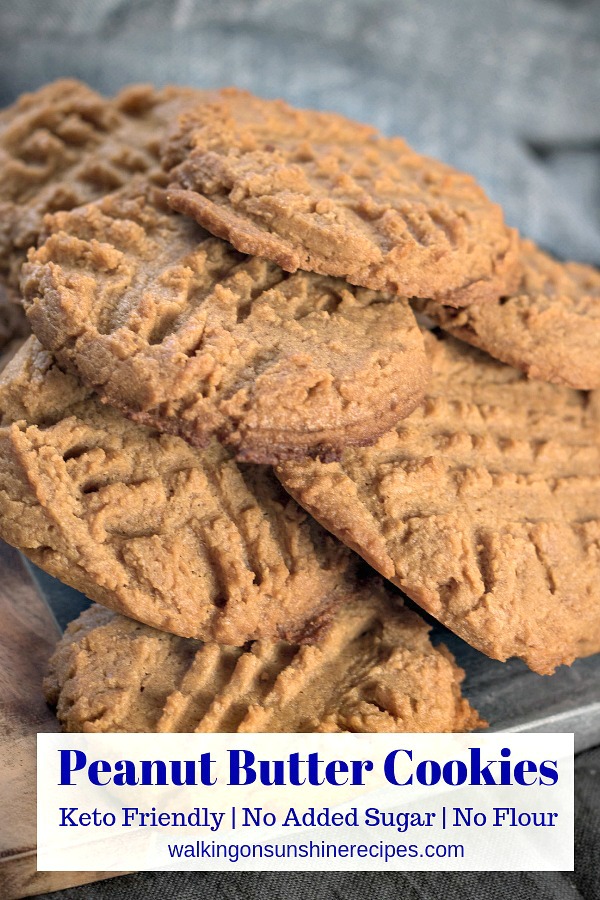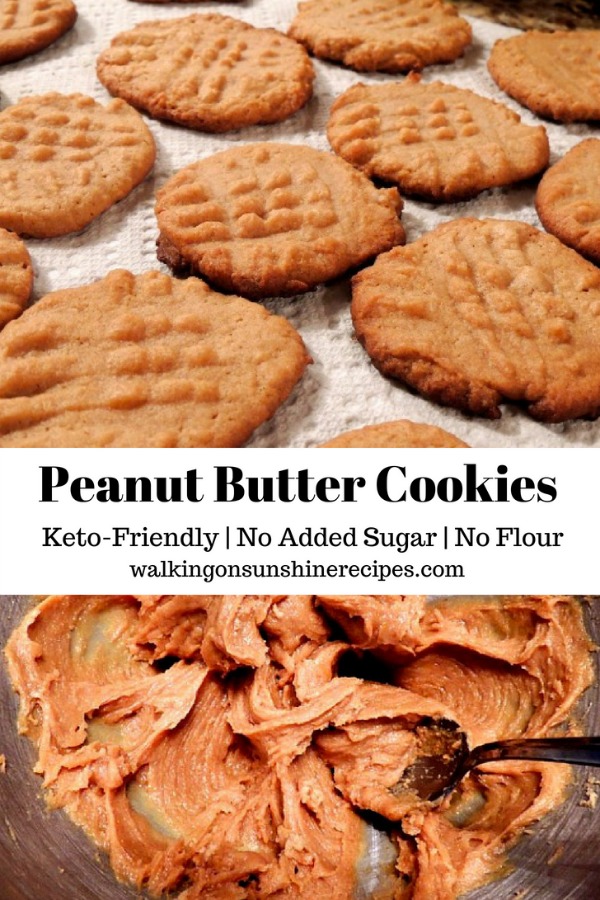 And if you like peanut butter, you're going to LOVE these Peanut Butter Bars.
This post contains affiliate links. Your cost is the same, but I earn a commission when you shop through them.   For more information, click here.
More Information
More Information
More Information
More Information
More Information
More Information
More Information
More Information