An easy project for making Easter Egg Place Cards for your holiday table setting.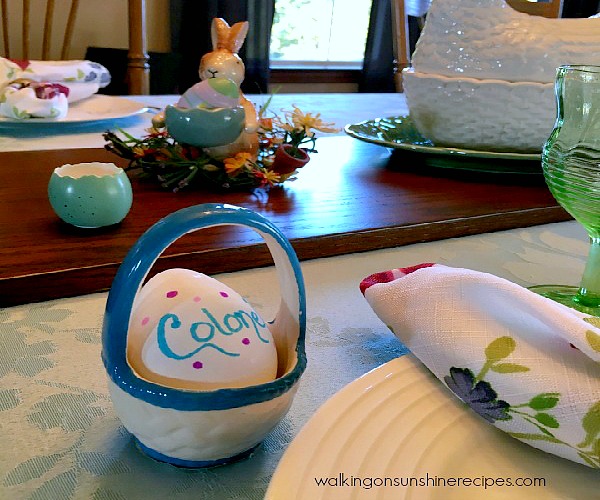 Do you use place cards when setting the table for company? Last year I made place cards using Peeps Marshmallow Treats. This year I'm sharing with you how to make place cards using Easter eggs.
Yes, Easter eggs.  But don't worry, I'm not using real eggs.
Most of the time I like to use place cards. Especially if we're having a lot of guests. For Thanksgiving I always make my
 scripture place cards
.  This year I thought I would try a new 
DIY project using Easter eggs 
as the place cards for our Easter table.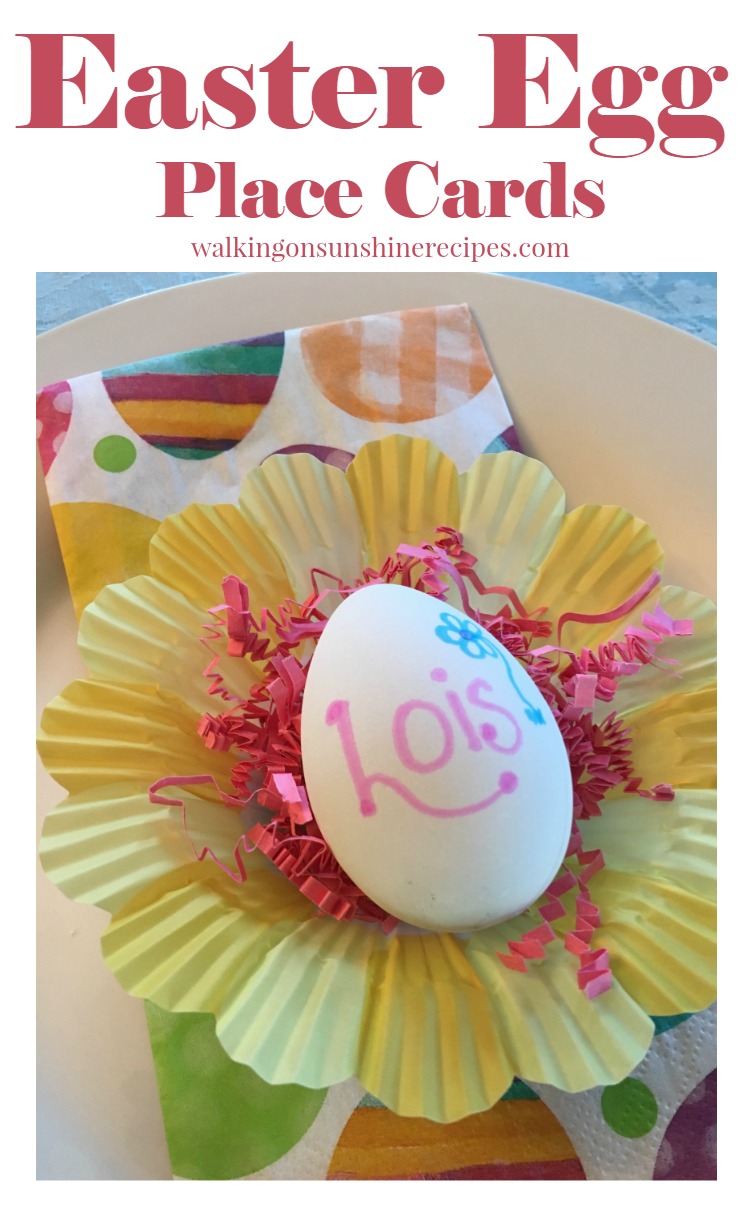 I had this idea in my head that I was going to color Easter eggs and try to write the names of my guests on them.  The more I thought about how I was going to accomplish this, the more stressed it made me.
Which is why I was so happy I found these  Easter eggs decorating kits on Amazon.  They came in plain white and then in black chalkboard.  I purchased both packages in hopes of using them as my Easter place cards this year.
You can see they look like real eggs. The black eggs came with a package of chalk and then I purchased the markers to use as well.  I chose to only use the white eggs. I'll save the chalkboard eggs for another project next year.
I kept it pretty simple with decorating the eggs.
I also found these cute ceramic baskets while at Walmart and thought how cute they would look with the eggs inside them. BUT, I only purchased 3 and when I went back to get a few more they were all gone.  Lesson learned.
Instead I purchased these adorable cupcake liners and placed some pink shredded paper in the bottom and then the egg on top. I also found some cute paper napkins that look great on top of the white plates.

An easy project and a great little take home gift for our guests this Easter Sunday.

This post contains affiliate links. Your cost is the same, but I earn a commission when you shop through them.  For more information, click 
here
.
More Information
More Information
More Information
More Information
More Information
More Information