Freezer Meal Planning Tips can feel like a daunting task. However, it can be a very wise use of your time. Having meals ready to go in your freezer can be a very handy way to feed your family when cooking time is tight. These tips, along with my Weekly Meal Plans will help you get dinner on the table for your family every night.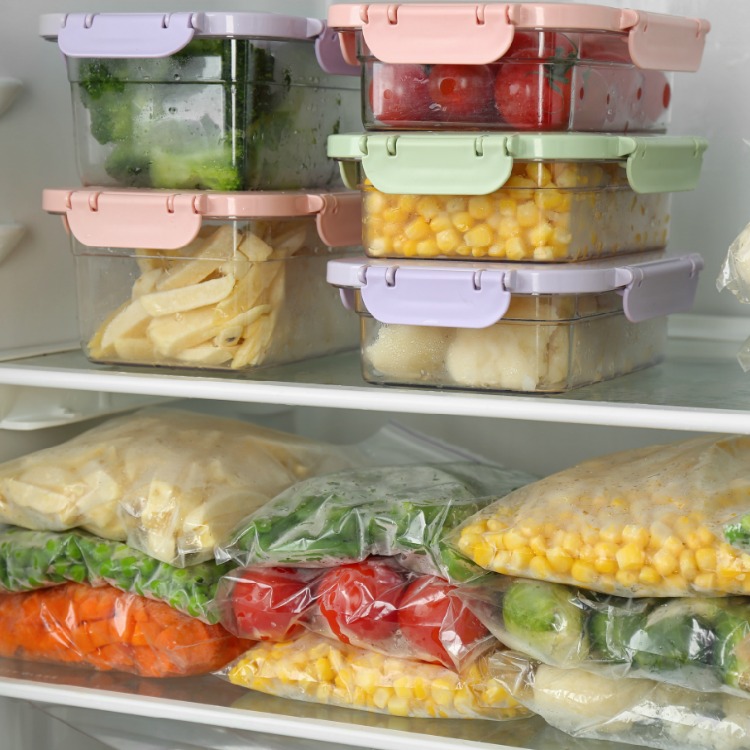 As we roll into the fall season it seems that we all become busier with back to school activities and the upcoming holidays. This sometimes leaves little time to cook healthy meals. If this is the case for you and your family, consider these Freezer Meal Planning Tips.
Before you write it off as a waste of time, let me give you some easy tips and I'm sure you'll likely wonder why you waited so long to start. Then check out my popular Easy Meal Planning Ideas to help you put together meals your family is going to love.
There's a FREE PRINTABLE for you as well at the bottom of this post.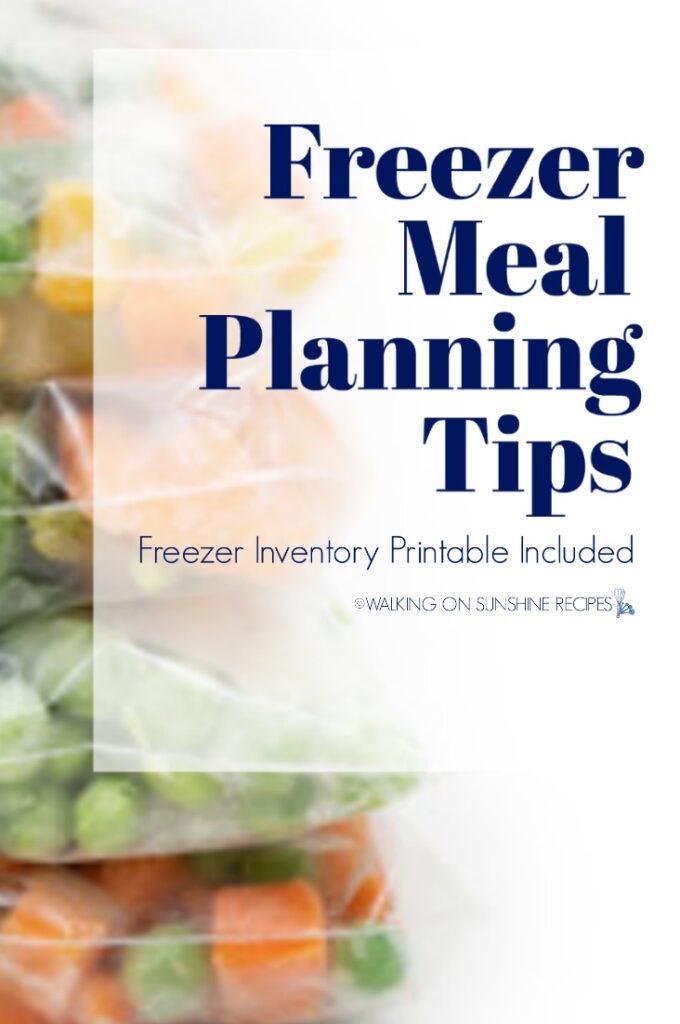 Storage Containers For Freezer Meals
Before you begin with these freezer meal planning tips, make sure you have the appropriate food storage containers on hand. You'll need a variety of contains that can hold chopped veggies and other food items for easy storage in the fridge or freezer.
You'll use these containers for just about everything from snacks and lunches to cooked meals and leftovers. It's helpful to have a range of sizes, as well.
These dual compartment containers are great for veggie prep. The larger glass containers are freezer and oven safe. For a less expensive alternative, the set of aluminum tin foil pans come in a variety of sizes.
This post contains affiliate links. That means that if you make a purchase after clicking on a link I may earn a small commission at no extra cost to you. For more information, click here.
More Information
More Information
More Information
More Information
Prep Work
Not every meal will need to be made ahead of time; sometimes you're just prepping the ingredients, such as chopping the veggies. When planning your meals in advance, look at the common ingredients in each meal and try to prep enough of the same ingredient ahead of time so that it can be stored and divided among the meals accordingly.
Multi-Meal Ingredients
Try making enough of one main ingredient that can be used throughout the week for multiple meals. A great example is chicken.
If you roast a chicken or even purchase several rotisserie chickens, that meat can be used for several meals, such as BBQ Shredded Chicken Sandwiches, Chicken Tortilla Soup, Chicken Noodle Soup, Creamy Chicken Enchiladas and more. The chicken can be stored in the refrigerator or freezer so that it is easily incorporated into a meal.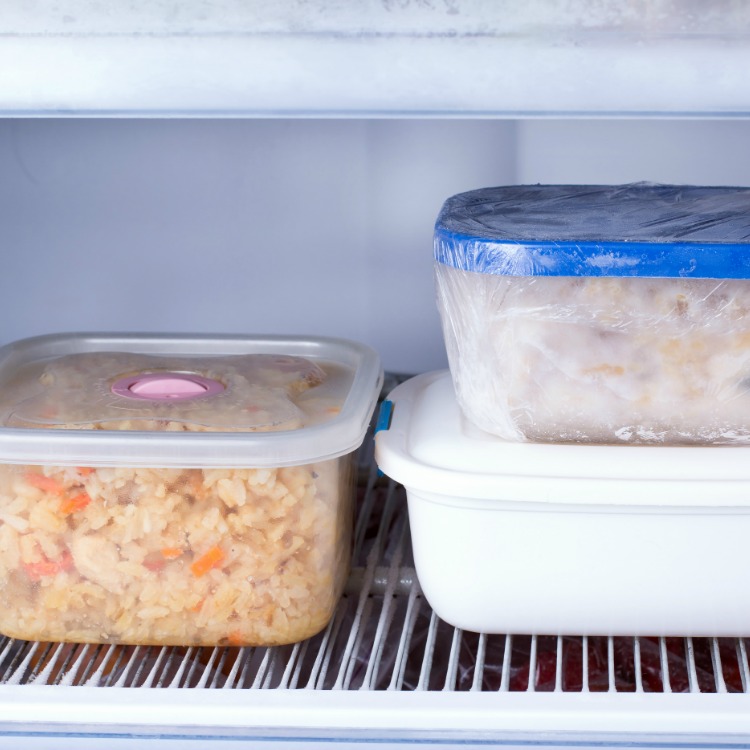 Freezer Meal Ideas
Freezer meals that are made ahead of time are a great idea for busy weeknights. Keep in mind that you'll need to take the meal out either the night before or the morning of so that it can thaw in your refrigerator before heating it up.
This is where it's handy to have a schedule of your planned meals for the week so that you'll know what to pull out and thaw. Make sure you take into account your freezer capacity when making freezer meals.
Don't make more than you can comfortably store unless you have a second freezer available in your household. Last week I shared a great Menu Planning Ideas Printable resource with recipe ideas.
Here is a general list of great ideas to help come up with a plan:
Casseroles
Soups, Stews, Chilis
Meatballs
Lasagnas
Marinated Chicken
Stuffed Peppers
Stuffed Pasta Shells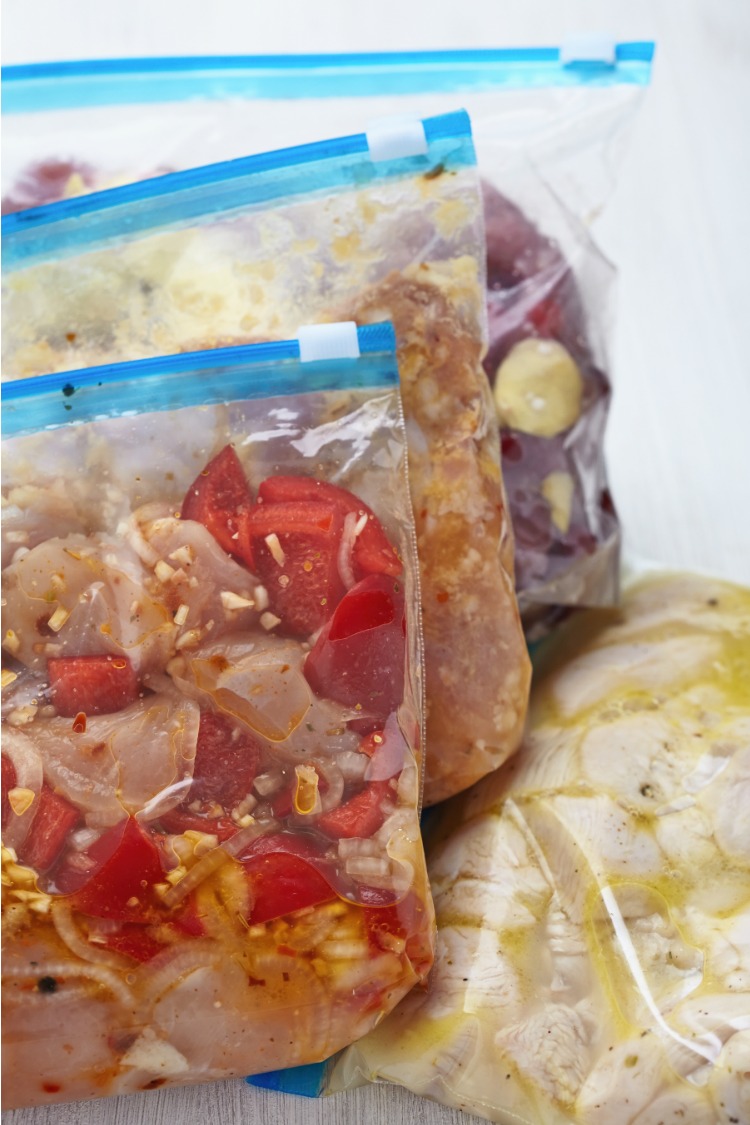 Weekly Meal Plans
Freezer meals can be a handy way to feed your family when cooking time is tight. Find what works for you and enjoy the feeling of having meals prepared ahead of time when those busy nights roll around.
If you're looking for ideas on what to prepare that's freezer-friendly, check out a few of the past Weekly Meal Plans available on the site:
Freezer Meal Plan Inventory Printable
If you decide to try the freezer meal approach, plan what you would like to make, make a grocery list, set aside a day to do all the prep and cooking and make sure to label and date the food you've prepared.
Make sure you keep track of what you are preparing. If you're making quite a few meals, you might forget what's in the freezer.
Use this freezer meal plan inventory printable to help you keep track of the meals prepared.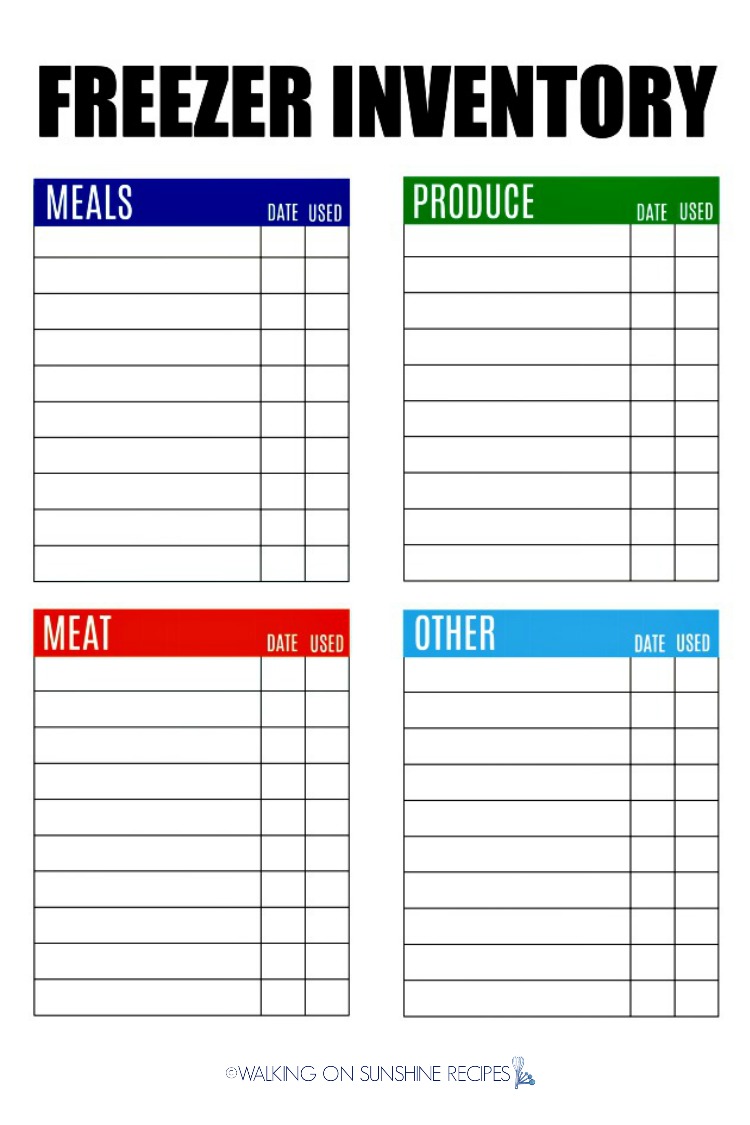 Printing Instructions
Click the aqua print button below.
A new window will open in your browser.
Once the printable is downloaded, you'll be able to print it out using whichever print program you have for your computer or phone.
Make sure you select "fit to paper" in your printer program.