Happy Saturday!
It's snowing in PA today and I'm pretty happy about the snow.
It's so beautiful to watch it fall from
the comfort of my COUCH
knowing we don't have to be anywhere today!
The view from our front porch…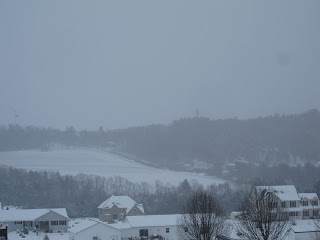 Our front walkway covered in snow…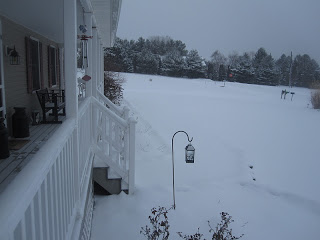 BUT…
My Colonel is SICK.
AND he never gets sick.
He went to bed last night with a tickle in his throat and woke
up with a fever and a throat on fire.
So what's a wife to do when her hubby is sick?
MAKE CHICKEN SOUP!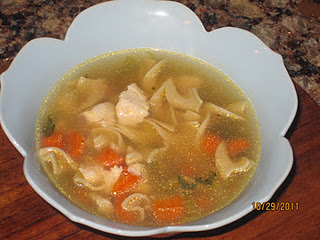 I've posted this recipe before but it's so good it needs to be re-posted!
Two 32 ounce cartons of chicken broth
1 container Knorr Home Style Stock
OR 1 Knorr chicken bouillon cube
1 to 2 cups chopped cooked chicken
1 1/2 cups cooked egg noodles.
Empty the cartons of chicken broth into a pot and bring
to a boil on the top of the stove.
Chop the celery and carrots and add them
to the pot of chicken broth…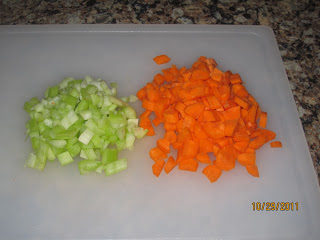 I thought this carrot reminded me of my spine…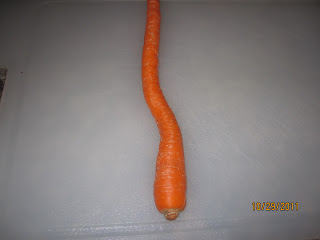 Continue to boil until the carrots and celery are fork-tender…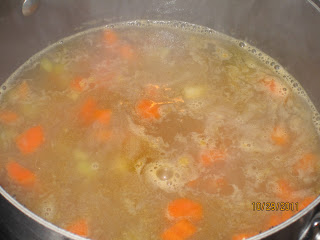 I never add the cooked chicken until after the
carrots and celery are completely tender.
You can dry the chicken out if it boils AGAIN.
I usually add a Knorr chicken bouillon cube
for extra flavor, but I had a great coupon for their new product,
I added one container to the chicken soup…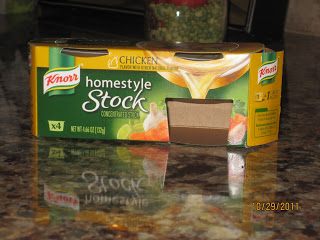 Add the cooked egg noodles…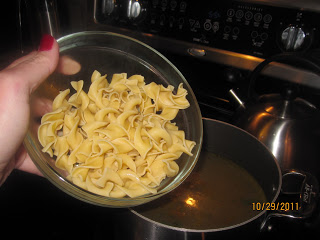 At this point you would add your chopped parsley
No problem, I added a chunk of frozen chopped spinach to the pot…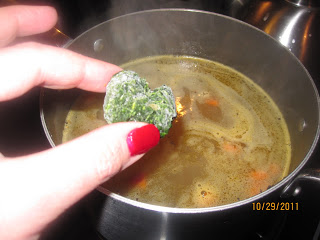 Once the chopped spinach defrosted and cooked in the chicken soup,
NO ONE knew the difference.
Season with pepper and salt, if necessary.
What are you all having for dinner tonight?
Tomorrow we have a SPECIAL GUEST blogger for
So please come show our GUEST some
Walking on Sunshine LOVE!