Grilled Chicken is an easy way to get dinner on the table fast for your family this Halloween. And these cute Cheesy Mummy Quesadillas will make it fun for the whole family!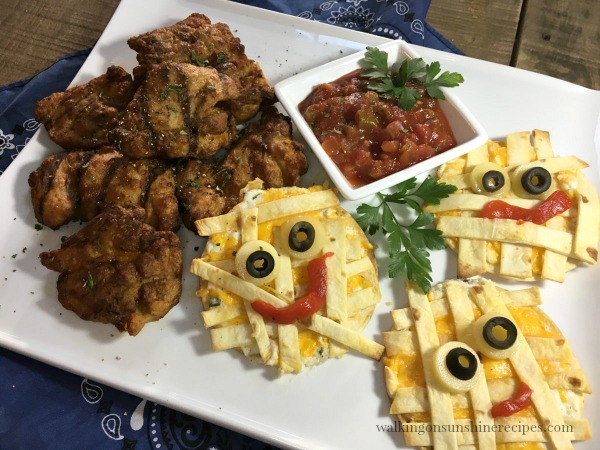 Halloween is a fun time for kids and for parents too…I mean we like going through the stash of candy the kids bring home, right?

I thought it would be fun today to share a recipe that's perfect to serve for dinner on Halloween. I know it's hard sometimes to get dinner on the table with all the excitement of getting the kids dressed and ready for trick-or-treating. But with this recipe, dinner is ready in 30 minutes!

Yes, this is a quick and delicious recipe that your family is going to love and you'll still have time to get everyone dressed and ready for the neighborhood fun. Since it's Halloween I'm making Mummy Quesadillas as an easy recipe for dinner tonight. They'll go perfect with grilled chicken.
How to Make Mummy Quesadillas
These are so easy to make! Using a large disc cutter, cut circles out of flour tortillas. You can also place a small plate on top of the flour tortilla and using a sharp knife cut the tortilla.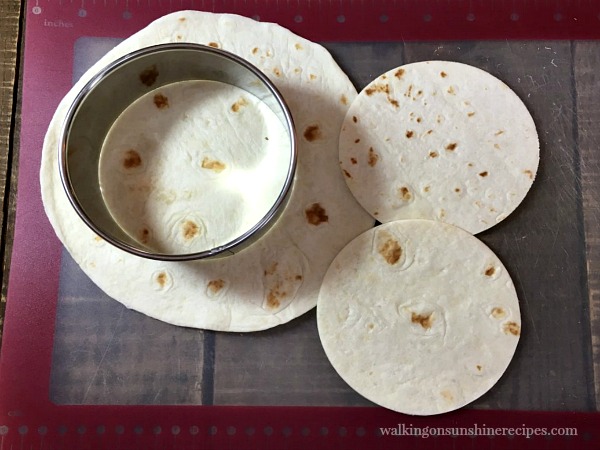 Cut out as many circles as you need for dinner and lay them on a cutting board.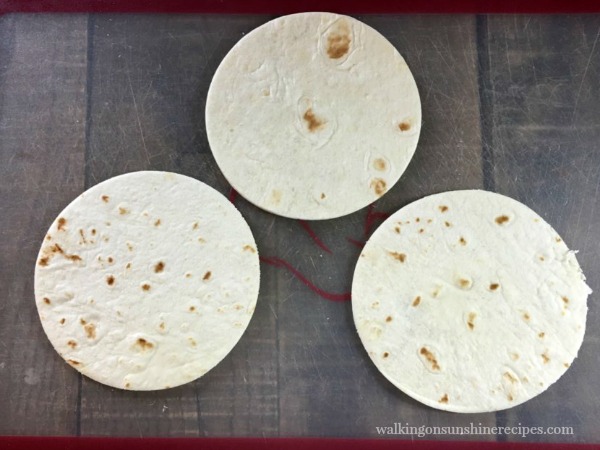 Using another flour tortilla, cut strips that will form the "bandages" for the mummies.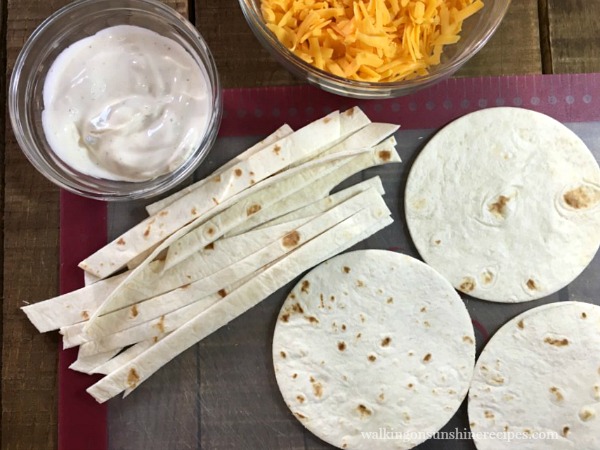 Spread ranch dressing on the flour tortillas followed by shredded cheddar cheese.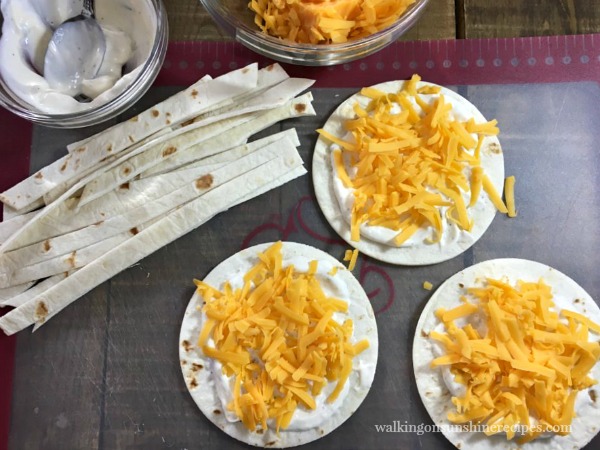 Add the strips in a fun pattern to the top of the cheese.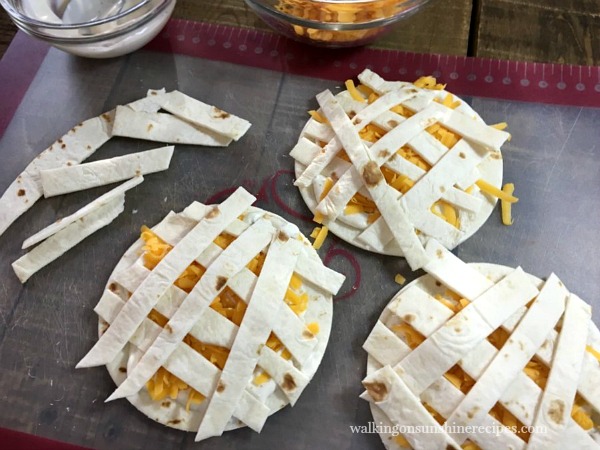 Place the quesadillas on a baking tray lined with parchment paper. Bake for about 10 to 12 minutes in a preheated 375 degree oven alongside the chicken. Bake until the cheese begins to melt and the tops of the quesadillas are slightly browned.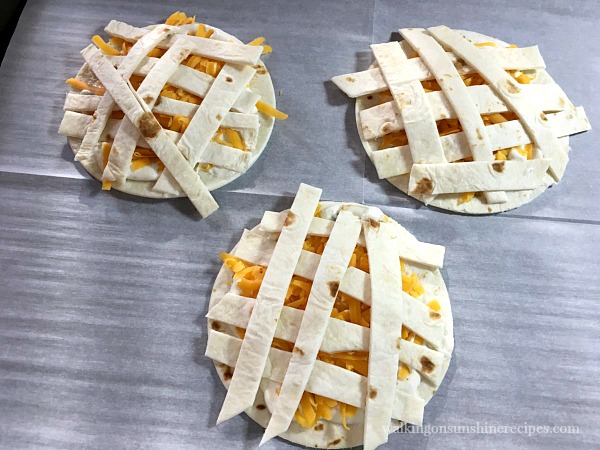 While the quesadillas are baking, make the eyes for the mummies. Using a frosting tip, cut small circles out of white cheddar cheese and place a sliced black olive on top.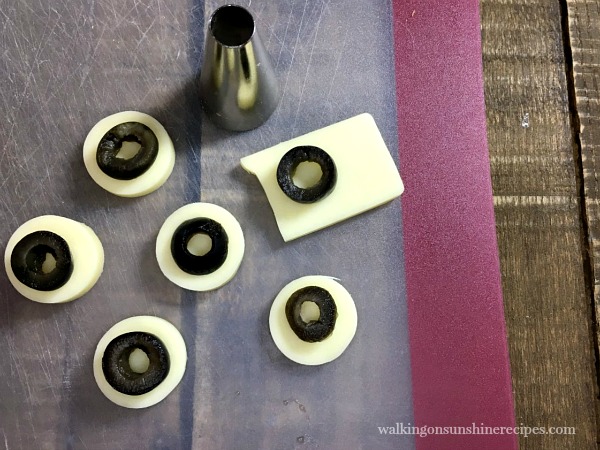 As soon as the quesadillas come out of the oven place the "eyes" of cheese and black olives on top. I thought it would be fun to make the mummy quesadillas not be so scary looking and used a few marinated roasted red pepper strips to make smiley faces.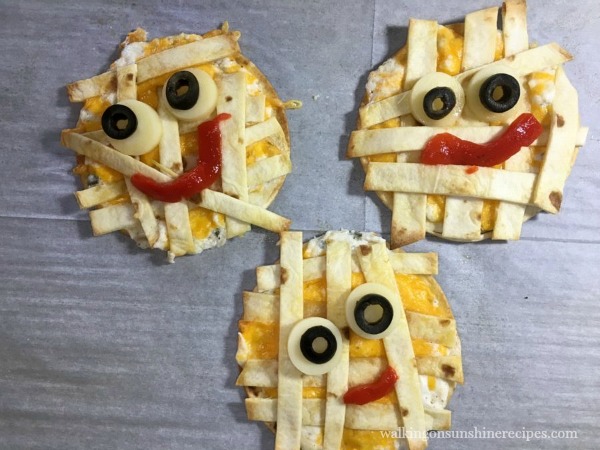 And in under 30 minutes, dinner is ready to go. The chicken is heated and the Mummy Quesadillas are ready. Add salsa for dipping and dinner is ready!