Let me show you how easy it is to take garden fresh tomatoes and turn them into an easy homemade focaccia recipe that your family is going to love.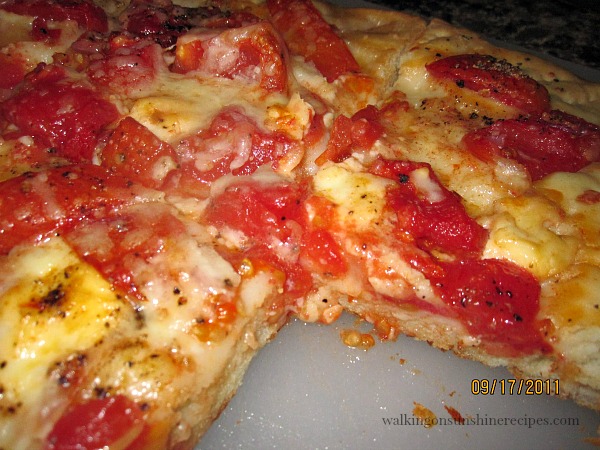 You can use either store bought pizza dough or homemade pizza dough. I use my easy recipe for homemade pizza dough. It's very inexpensive to make your own at home.
Yesterday I shared with you a very easy and delicious recipe for Tomato Salad. I like to use any leftovers to make a very easy focaccia bread.
Ingredients
Tomato Salad
Pizza Dough; store purchased or homemade.
Mozzarella Cheese
Parmesan Cheese
Directions
Press out the pizza dough into a flat pan, that has been lined with parchment paper or aluminum foil and lightly greased with olive oil or a non-stick spray.
Prick the dough with a fork and set aside to rise for another 30 minutes.
Spread the tomato salad out over the surface of the pizza dough; trying not to use too much of
the juices from the salad.
Sprinkle the mozzarella cheese and Parmesan cheese on top.
Bake in a hot 425 degree oven for 20 minutes or until the crust is brown.
Let cool slightly before slicing and serving.

Here's my homemade pizza dough recipe after the first rise.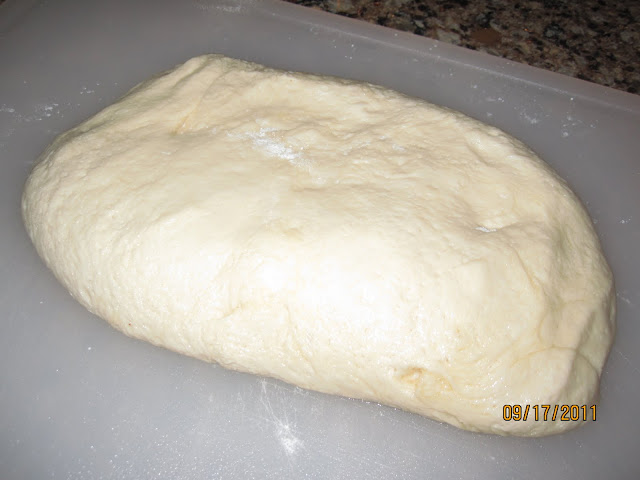 Ready to go in the oven…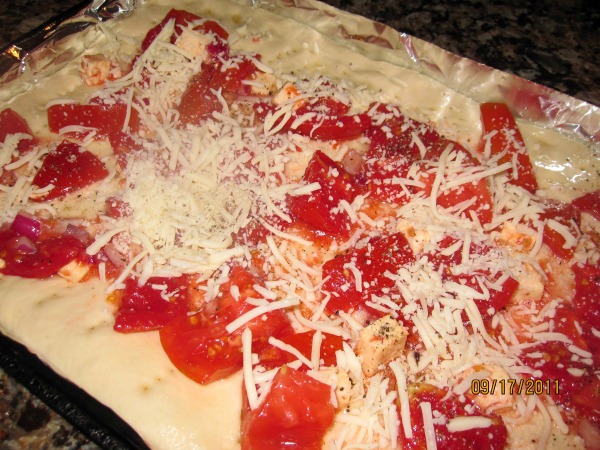 Ready to serve.