How to buy a mattress online is the most easiest way to get a good night's sleep! We love our new Nectar mattress and know you will too!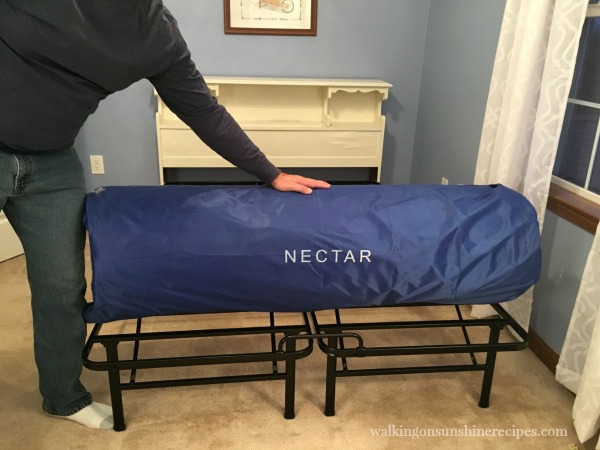 How to Buy a Mattress Online
Thanks to Nectar for providing me a mattress for review. All opinions are my own. Post contains affiliate links. Do you need a new mattress but are not sure where to get one? Have you ever thought about how to buy a mattress online?
We needed a new mattress for our guest room. We've had it for years. I'm almost a little embarrassed to tell you how long we've had it, but let's just say our daughter Olivia wasn't even born when we purchased this mattress. It was the mattress we purchased when we moved into our very first house.
When we moved into our current home, we updated our bedroom set and moved our first mattress and bedroom set into the guest room. But really, it wasn't that comfortable.I know because last year when we painted our bedroom, we slept in the guest room and I knew then it needed to be replaced which is why I was so happy when Nectar Sleep Mattress reached out to me.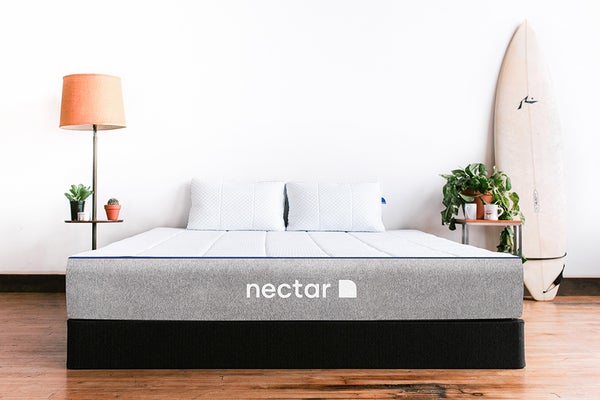 Click HERE for more information on Nectar MattressMore Information
Nectar Sleep Mattress
Nectar Sleep makes it EASY for you to purchase your next mattress…online! Yes, it really is as easy as it sounds to buy a mattress online. No more going to a store and bouncing on one mattress after another trying to find a comfortable one.
Nectar Sleep makes it super easy to order your mattress from their website and have it shipped FREE to your house!
This is the second bed that we have in our house that does NOT have a traditional box spring! And I love this bed frame we purchased from Amazon. It also provides great under-the-bed storage. And it's so easy to put together. I don't think we'll ever purchase another box spring again…that's how much we love this bed frame.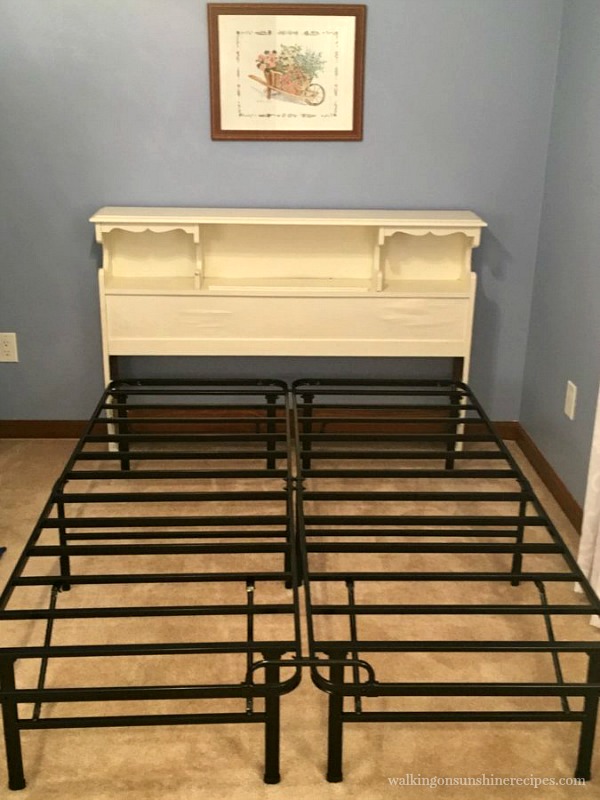 Nectar Mattress Review
The Nectar Mattress arrives in a blue shipping bag and then inside the blue shipping bag is the duffle bag that makes carrying the mattress up to the bedroom so easy.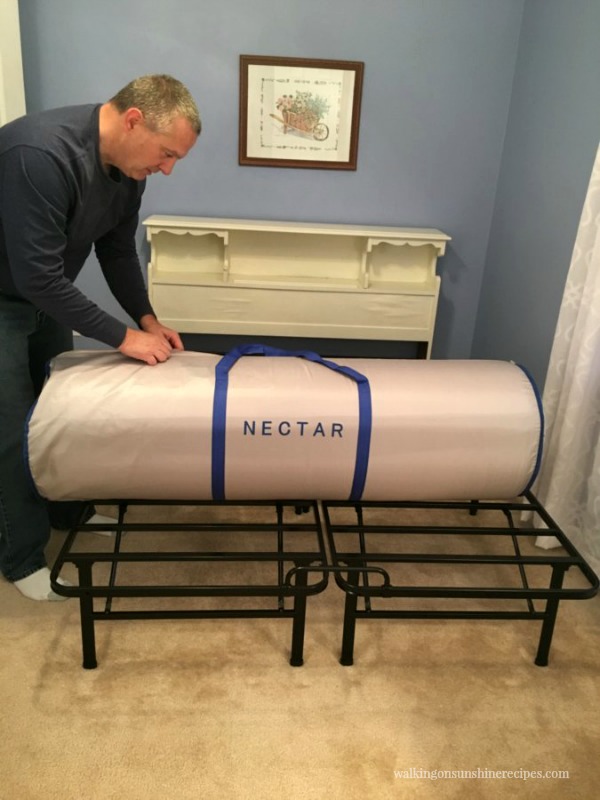 Using the tool provided with the mattress start removing the plastic wrap and then start unrolling the mattress. It really is that easy!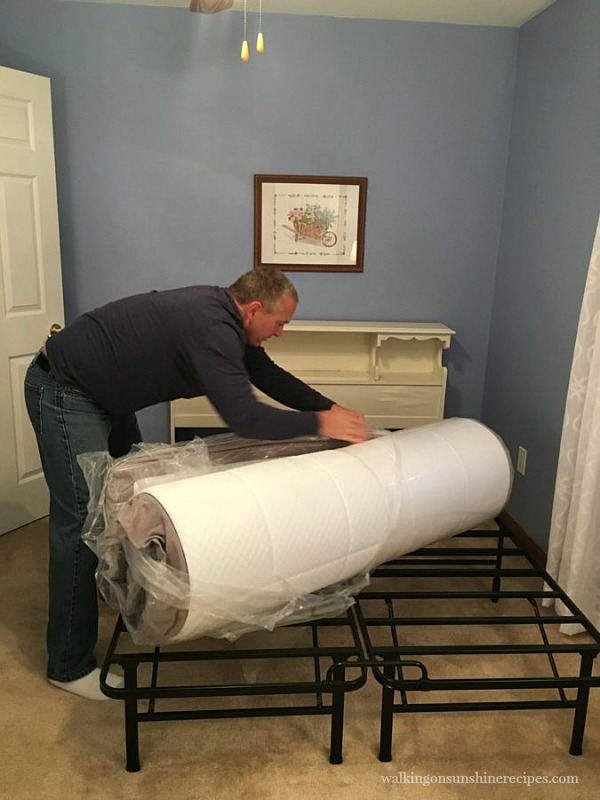 The Nectar Mattress even comes with TWO pillows! Yes, the mattress will take some time to completely expand…up to a few hours. The same is true for the two pillows. Just give both a few hours and you'll be surprised at how amazing the whole process is.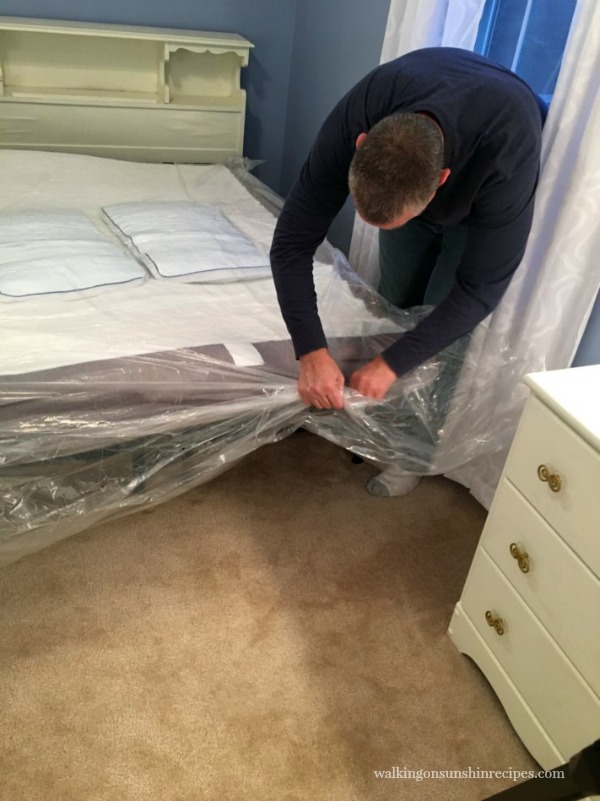 How to Unbox and Set up the Mattress
We unrolled our mattress at 7:00 in the morning and by late afternoon it had fully expanded and was ready for me to make the bed.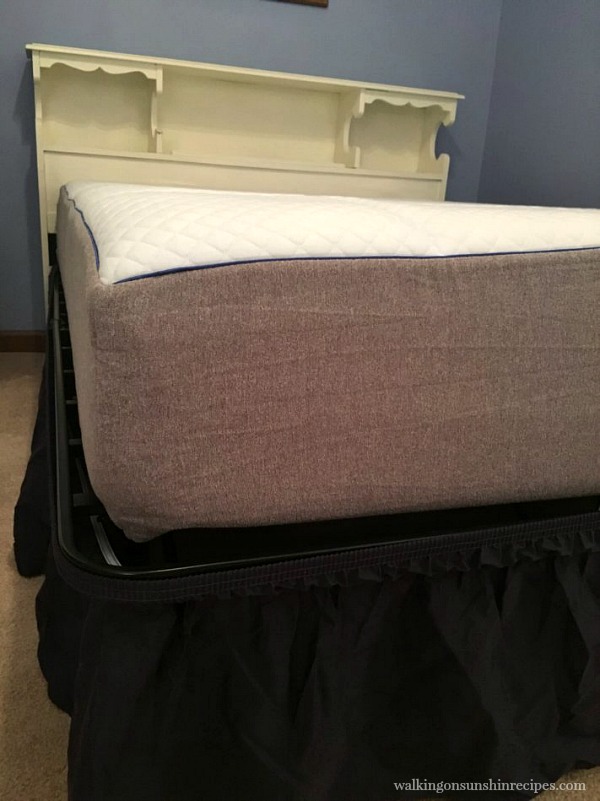 It looks great and is really very comfortable. We are very happy with this mattress. The Nectar Mattress a forever warranty against defects. This means you can try the Nectar Mattress at home and if you're not satisfied, just return it. But I think you'll be as happy with your new mattress as we are with ours.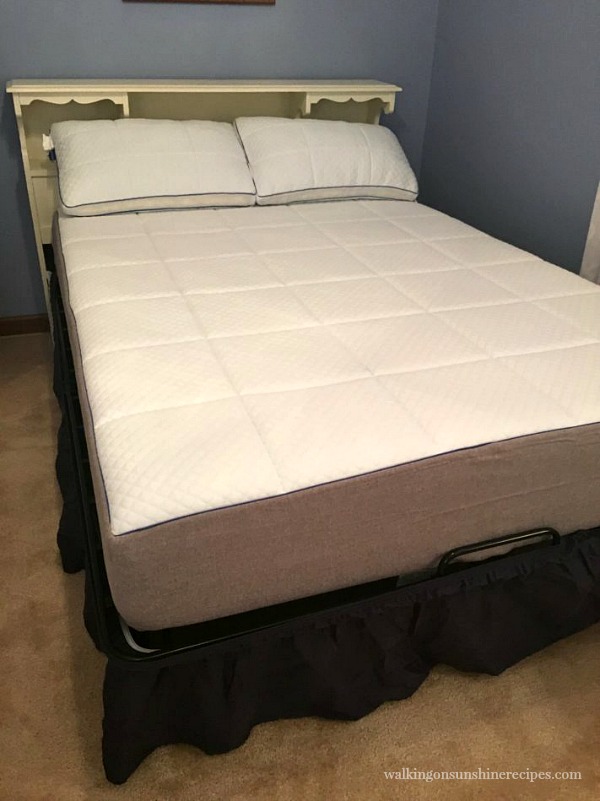 Here's our guest room with brand new mattress ready for guests!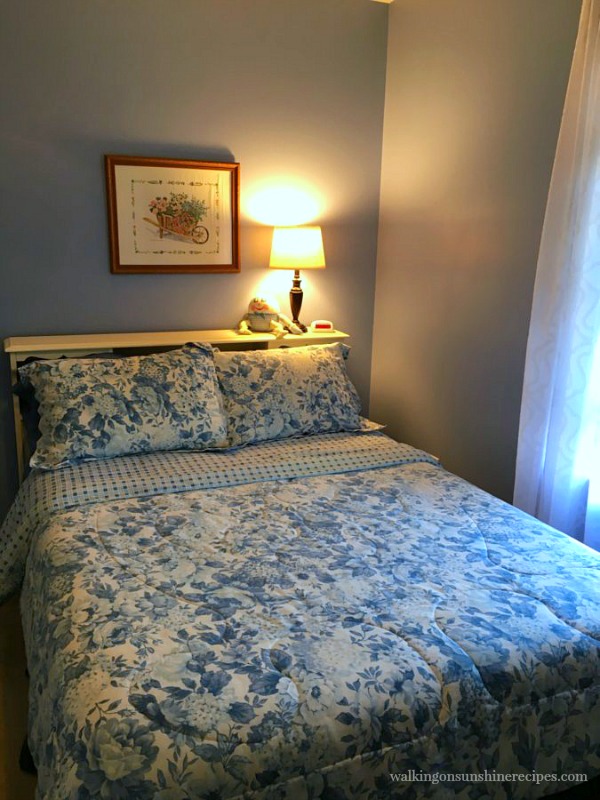 For more information on the Nectar Mattress, please visit their website with this link HERE or by clicking the box below.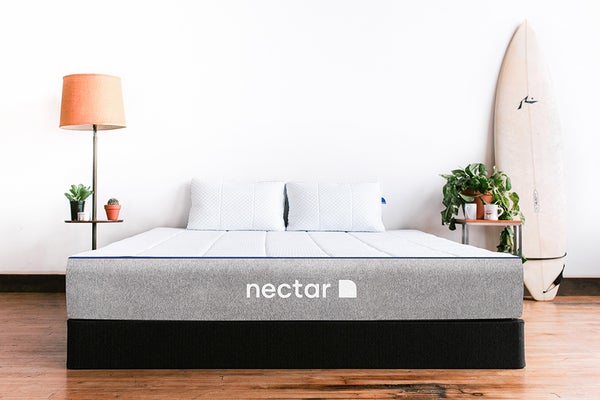 Click HERE for more information on Nectar MattressMore Information
Important Facts to know when Purchasing a Nectar Mattress:
Sleep Cool – The top layer of quilted memory foam stimulates airflow.This allows for proper air flow, keeping you cool as you sleep instead of overheating. It is also bedbug resistant!
Gel Memory Foam – Delivers weight distribution and pressure relief.
Low Maintenance – Unlike a spring mattress, memory foam mattresses do not have to be flipped or rotated. There is no maintenance required apart from keeping the cover and sheets clean.
Trial Period – A good mattress manufacturer, like The Nectar Sleep Mattress, will offer an extended trial and warranty so you have time to decide if you really like the mattress.
Please visit THIS LINK for more information on the BED FRAME. It's available in Twin, Full, Queen and King Sizes. We have a king size and a full size bed frame and are very happy with both.
More Information