Not sure what to do with the leftover Halloween candy your kids bring home? Or maybe you have extra candy that you didn't get to hand out to the neighborhood kids. I mean, sure you can just unwrap the candy and pop them into your mouth all day long.
But why not make one of these decadent dessert recipes for your family after all the parties and trick-or-treating is over?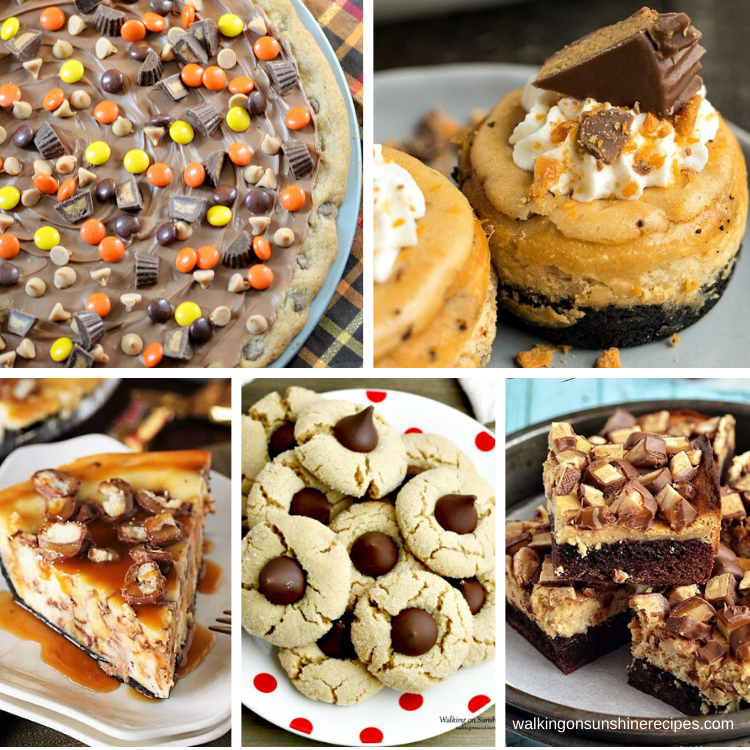 Halloween Candy
We live in a neighborhood that receives a lot of visitors every year for Halloween. For the most part, our neighborhood is one of a few in our community where you can safely trick-or-treat without a ton of traffic. That being said, it's a very popular area for families who don't even live in our neighborhood to come visit.
One year we actually ran out of candy. It was so sad not having anything to give to the kids who were coming towards the end of the night. We know better now and always make sure we purchase enough candy. Consequently, we sometimes have a lot of candy leftover at the end of the night.
Leftover Halloween Candy Ideas
That being said, what do you do with all the leftover Halloween candy? I mean besides eating your favorites and gaining ten pounds? Most of the time I send any extra candy with my husband to work at the university. The cadets sure do love to stop into the break room and grab something sweet!
Here are a few quick ideas to use leftover candy:
Chop up some of the candy bars and use them as a topping over your favorite flavor of ice cream.
Mix a few the candy pieces into granola or trail mix.
The next time you're baking cookies, you can chop up a few candy bars and stir them into the batter.
Melt down some of the chocolate and use it to dip fresh fruit in as a fun treat.
Can you Freeze Leftover Candy?
Candy can freeze surprisingly well, so you can save some of your Halloween spoils so they don't, well, spoil.
You want to be sure that any candy you freeze is well wrapped to keep ice from building up inside the package.
Place the wrapped candy inside another freezer safe bag and press to make sure you get all the air out before adding it to the freezer.
You can also store the leftover candy in an air-tight container.
Make sure you label the packaging so you know exactly what's inside.
When you do take the candy out of the freezer, make sure you let it come to room temperature before removing it from the bag and wrappers. This will help prevent moisture from forming on the candy.
Candy can be frozen for up to six months.
Leftover Halloween Candy Recipes
Here are a few decadent dessert recipes that use leftover Halloween candy. Gather up your favorites and find a recipe you know your family is going to love!