Here's a beautiful Mason Jar Printable for YOU to add to your Farmhouse Kitchen Decor! This printable is FREE to all my readers and it's filled with beautiful sunflowers to help brighten up your farmhouse kitchen decor.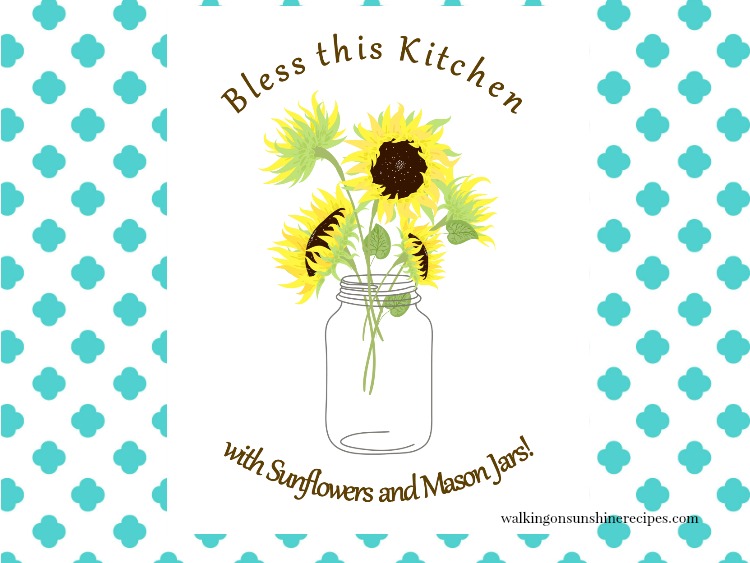 Mason Jar Printable
One of my favorite things to do is to create printables to use in my Farmhouse Kitchen Decor. I especially love mason jars. And I really love this new Mason Jar Printable because it combines my love of sunflowers with mason jars.
Do you love sunflowers as much as I do? I've loved them for years. They just seem to look so pretty in a jar on our table during the hot summer months.
Farmhouse Kitchen Decor
If you love farmhouse kitchen decor as much as I do, you might want to check out this post I did awhile ago on Kitchen Farmhouse Decorating Ideas HERE. It's filled with fun ideas to decorate your kitchen on a budget! Yes, on a budget!
How to Download and Print
Click the button below or click HERE.
A new window will open in Box.com and can download the printable.
Once the mason jar printable is downloaded, you'll be able to print it out using whichever print program you have for your computer.
How to Frame the Mason Jar Printable
This is where things get fun! You can choose however you want to use the printable.
I have mine printed out in a 5X7 size framed sitting on my kitchen counter by our stove.
If you do print this out, leave me a comment below and let me know!
I'd love for you to share a photo with me of where you have it framed in your kitchen.
You can join me on Facebook in my Walking on Sunshine Online Foodie Group or my Walking on Sunshine Recipes Facebook page.
Don't forget to share the printable and my site with your friends!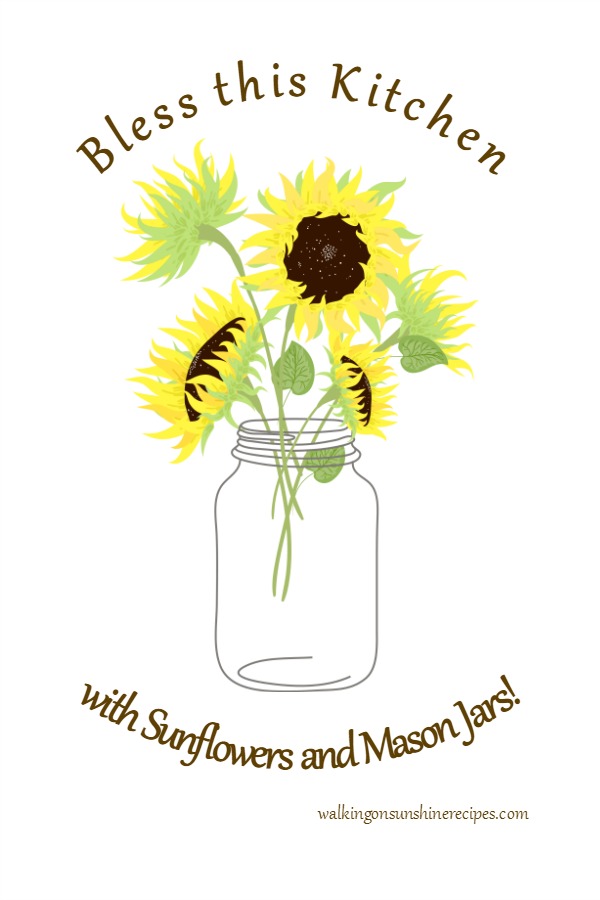 If you'd like more FREE printables, subscribe to my newsletter and you'll have access to my Printables Library.