Portable Lunches that are easy to make are featured this week with our meal plan. Let me help you plan out lunch to take with you to work this week. These recipes are not your typical brown bag lunches!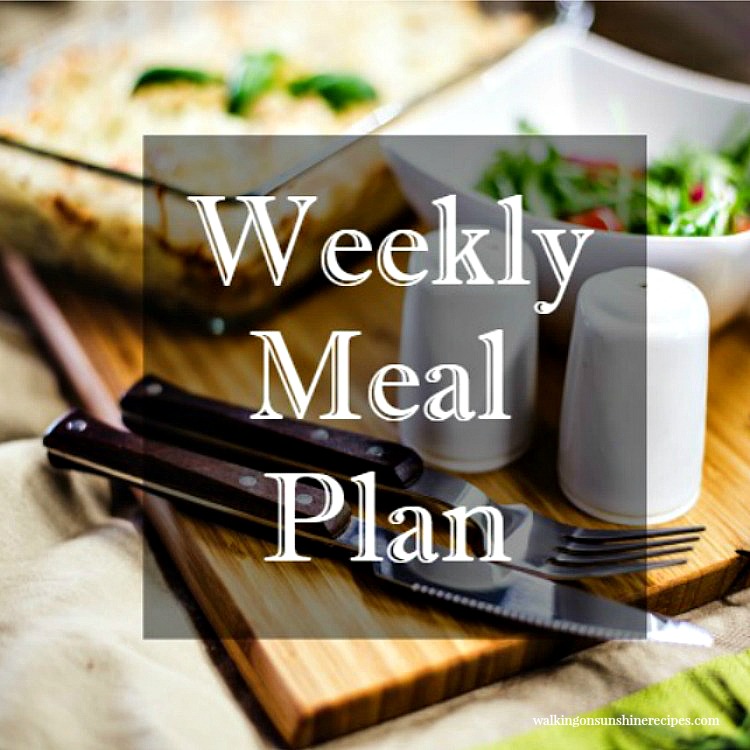 Did you know that Americans spend over $1,000 on lunch every year? Why not save some money and try these five easy portable lunches that you can take with you to work this week?
Usually our Weekly Meal Plan consists of dinner recipes. However, I thought it would be a good idea to share a few recipes that are easy to pack, completely portable and delicious for you to use for lunch this week.
Portable Lunches
These recipes work great for dinner as well. You can even enjoy these portable recipes in the car on the way to after school sports practice, games or even music lessons. We can't be the only family that would enjoy dinner in the car a few nights a week!
If you are going to be making lunches to take with you, you might want to invest in a few good Meal Prep Containers to pack the food in. The glass containers heat up well in the microwave too!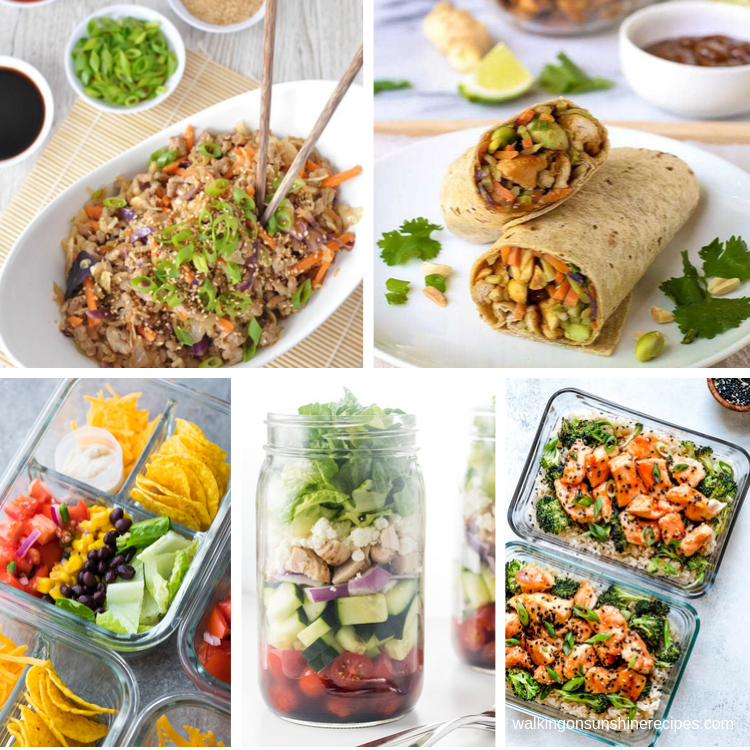 Printable Weekly Meal Plans
In case you're looking for Weekly Meal plans for dinner ideas, check out the past Weekly Meal Plans available on the site for you:
This post contains affiliate links. Your cost is the same, but I earn a commission when you shop through them. For more information, click here.
If you're looking for more detailed meal plans with grocery lists, you're going to love Eat at Home Menu Plans. The Eat at Home Menu Planning does all the work for you. For only a few dollars per week and you get four different menu plans for every week.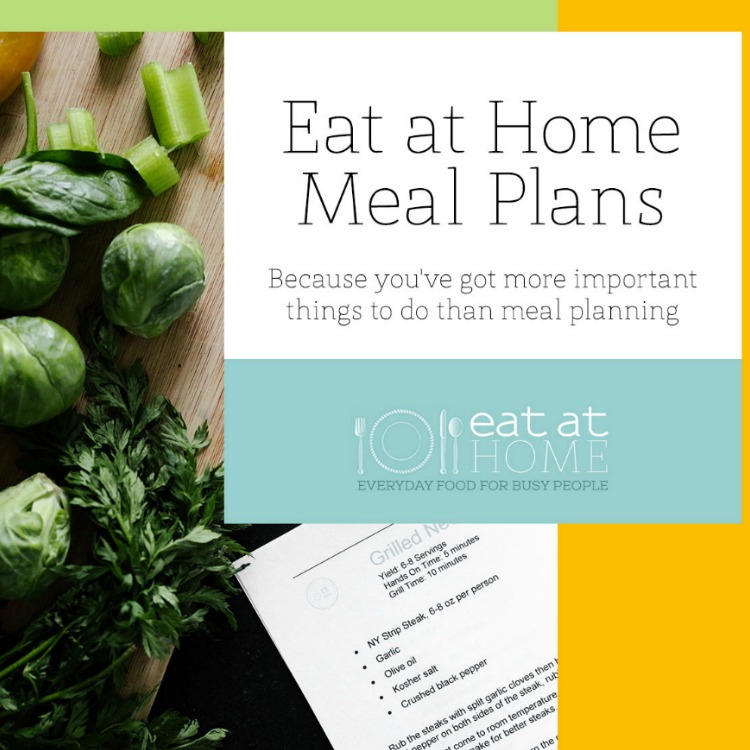 Meal Plans with Grocery ListsMore Information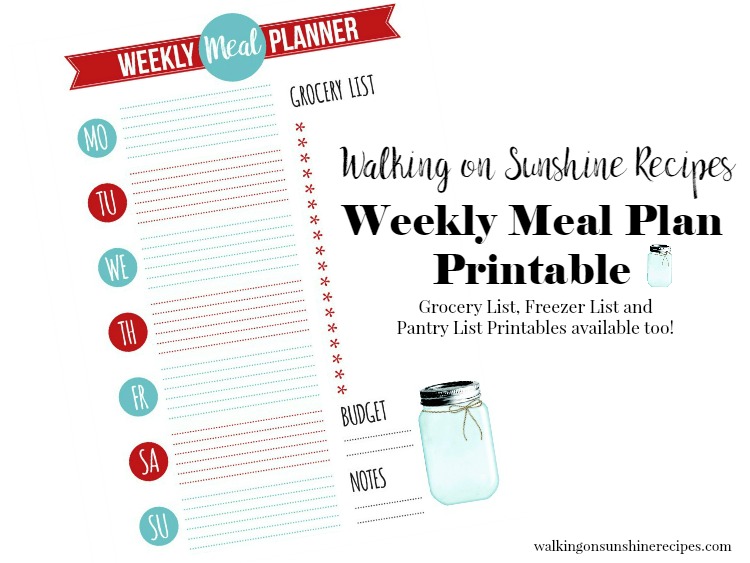 Weekly Meal Plan PrintablesClick HERE to Print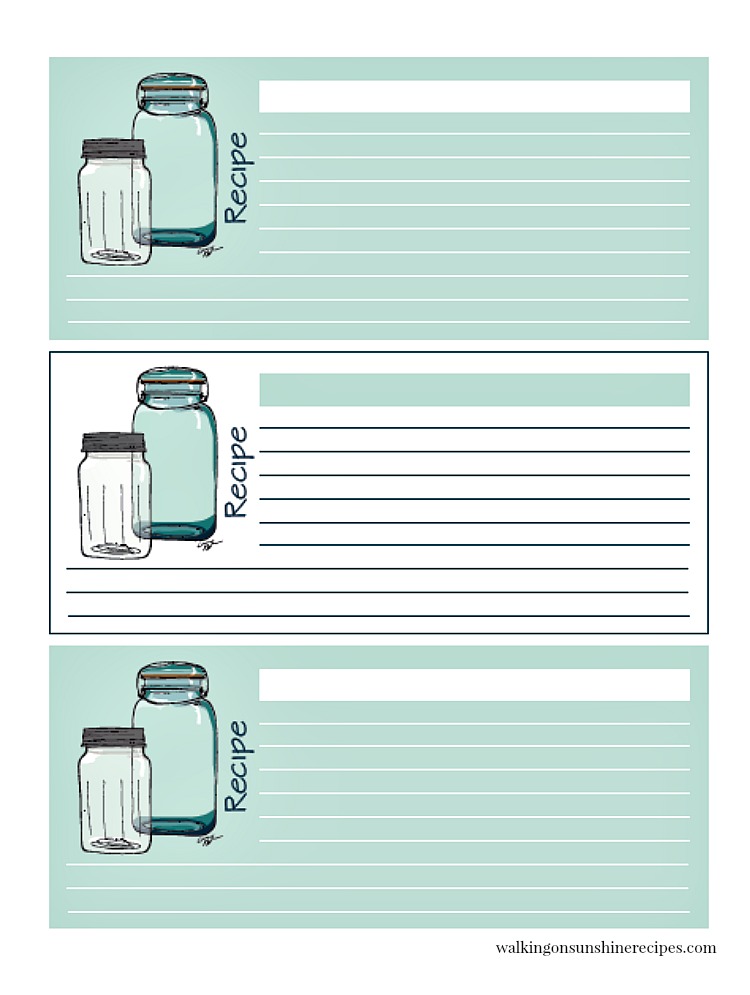 Recipe CardsClick HERE to Print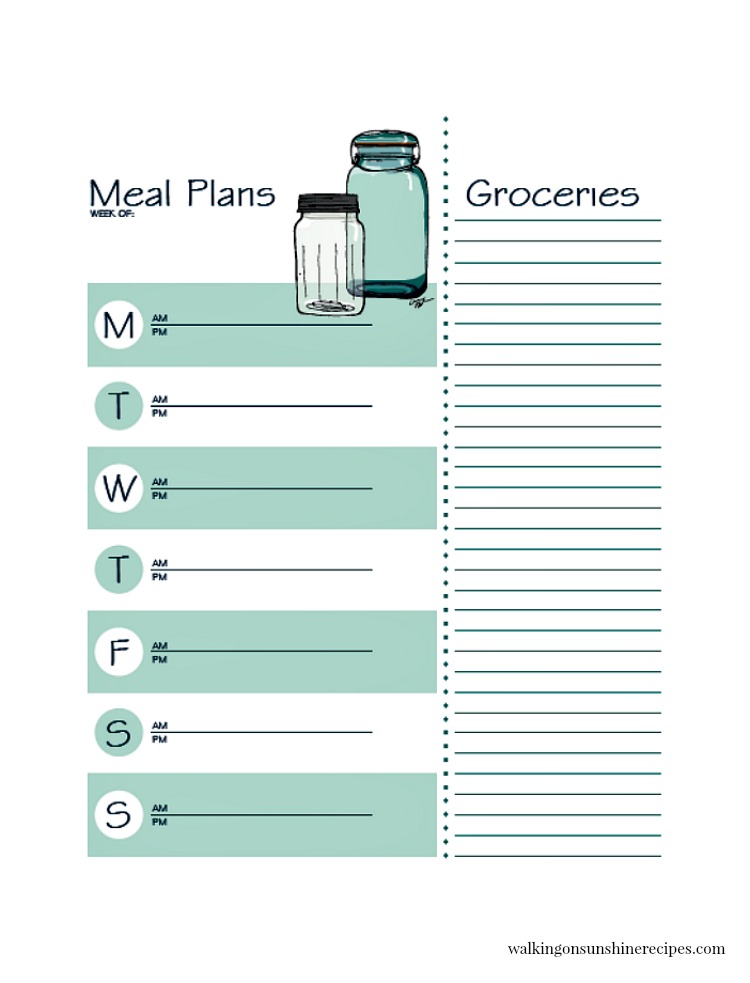 Meal Plan and Grocery ListClick HERE to Print
Weekly Meal Plan - Portable Lunches
This week I am featuring 5 Portable Lunch Recipes that will help you eat a delicious lunch at work while saving money. All you'll need is a little planning to help you get dinner ready for your family this week.