a great question that I told her I would use for this week's
Tuesday's Question.
"What are the essential items needed
for every kitchen pantry?"
Don't you wish you had a pantry like this…
My friend, Suzanne, just quit her "out of the house job" to stay home
and start a new photography business.
She takes AMAZING photographs and I know she is going to succeed.
Now that she's home, she wants to start cooking real meals
for her hubby and two adorable little girls.
I thought we could all help her and help each other by
putting together a list of essential items in YOUR kitchen pantry
or items to be stored in the refrigerator.
The following list is by no means COMPLETE.
I am including ten and need YOU to help finish the list.
Number Ten:
Flour, White Sugar, Brown Sugar, Powdered Sugar.
For some reason, Suzanne doesn't even have flour in her house.
Number Nine:
Cooking Oil and Olive Oil
and of course Pam Spray.
Number Eight:
Garlic, Basil, Parsley, Season Salt, Pepper and others.
Number Seven:
A variety of cheeses; cheddar, mozzarella and of course cream cheese.
Number Six:
Canned tomatoes, diced, crushed, pureed and whole tomatoes.
Don't forget tomato paste!
Number Five:
Dried Pasta, to go along with Number Six.
Number Four:
Chicken broth, beef broth, cubes and canned.
I really do enjoy these reusable cartons.
Number Three:
Breadcrumbs, Plain, Italian flavored and Panko.
Number Two:
Butter.
Whenever butter is on sale, BUY IT.
And the Number One item
for every pantry, in my opinion, is:
Cheesecake
Click
HERE
for the recipe!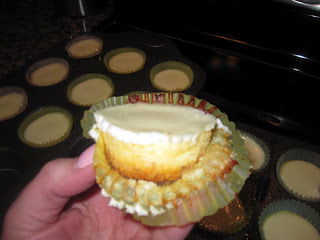 Now, it's YOUR turn to complete the list.
Leave a comment and let me know what you
think should be next on the list.
Enjoy your day!