Did you know that instead of throwing away the bottom of celery, you can easily re-grow it into a new stalk to use in recipes and snacking? Let me show you how to re-grow celery from a stalk in your own kitchen. Make sure you check out all the other informative gardening posts available for you here on the site.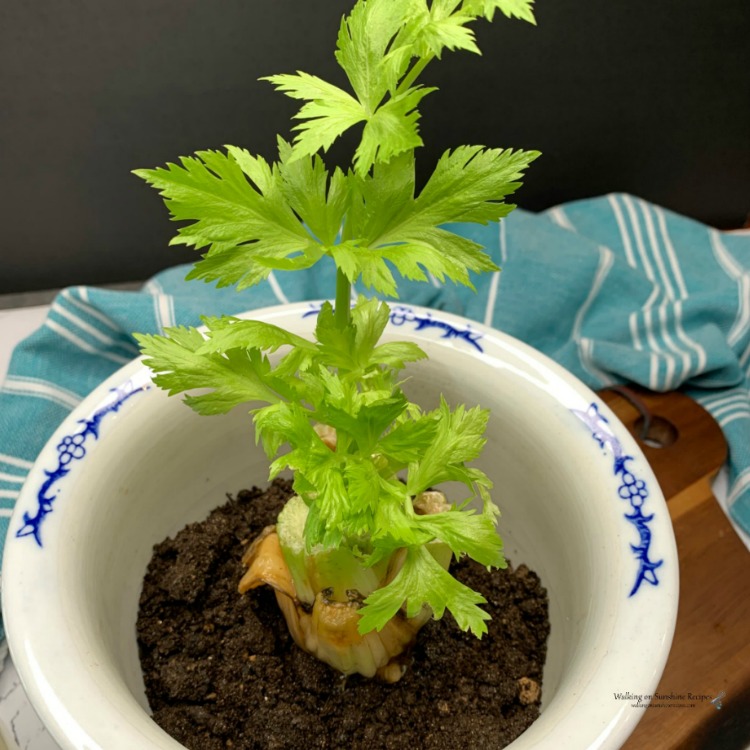 Helpful Tools
This post contains affiliate links. That means that if you make a purchase after clicking on a link I may earn a small commission at no extra cost to you. For more information, click here.
Bulb or bottom stalk of celery
Mason jar or glass jar filled with water
Bamboo skewers - if the stalk of celery is too small for your glass container.
Sharp knife
Ball Mason Jar-32 oz. ClearMore Information
9 Herb Window Garden -More Information
Herb Pots with Tray Set,More Information
Self Watering Planter Rectangle WindowMore Information
How to Grow Celery from Stalk
Growing celery from stalk is such an easy project! All you need to do is cut off the bottom of the celery stalk about 2 inches from the base.
The base is what we'll be using to grow the new shoots of celery stalks.
Now, place the base of the celery into a mason jar or glass jar filled with water. If you find that the base of the celery is too small for the jar, you can insert bamboo skewers into the sides and use those as support.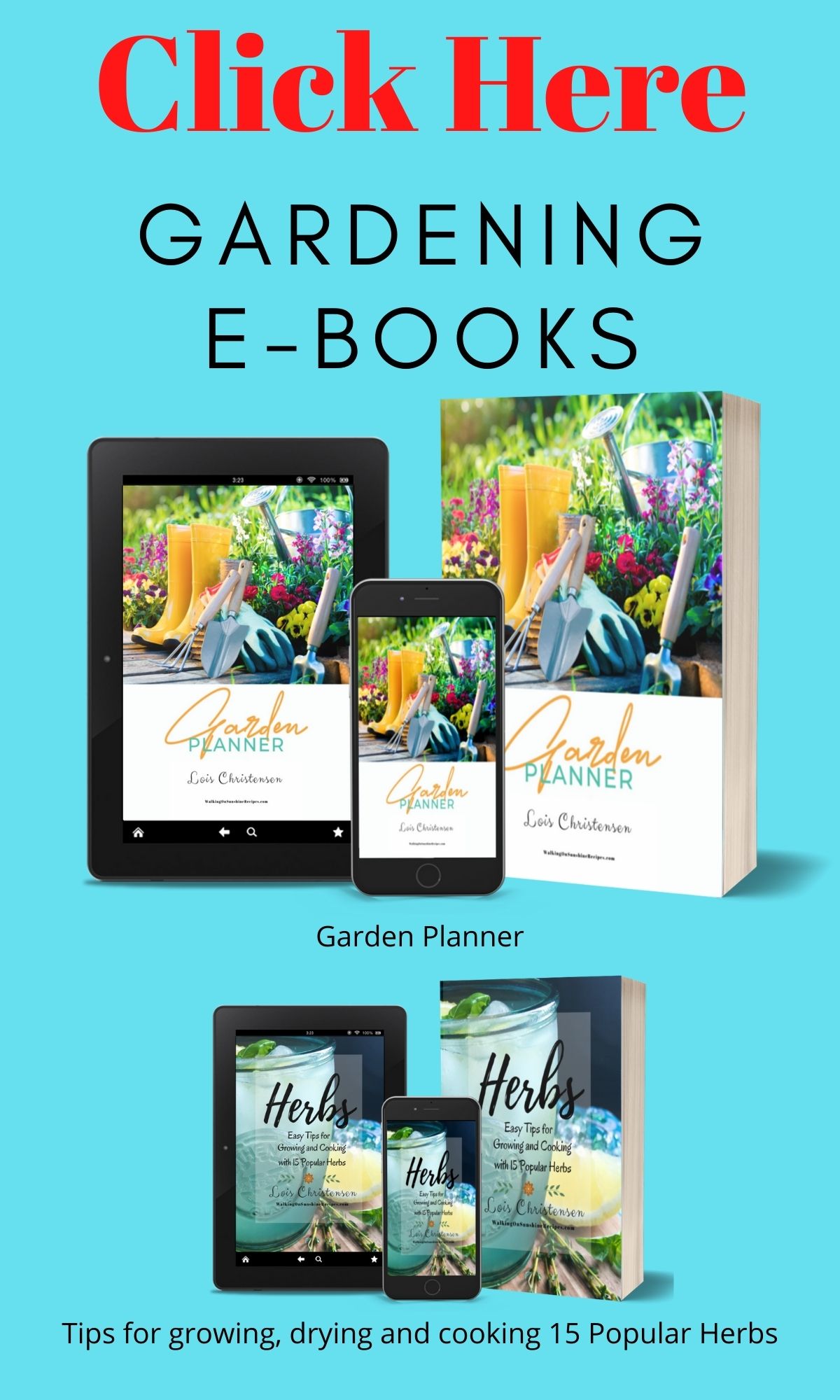 Make sure you place the jar in an area that gets plenty of natural sunlight. I left ours in the center of our kitchen table. It was fun looking for growth every day.
In a few days, the celery should start to sprout. You can see tiny shoots of new celery growing from the center of the celery stalk in the photo below.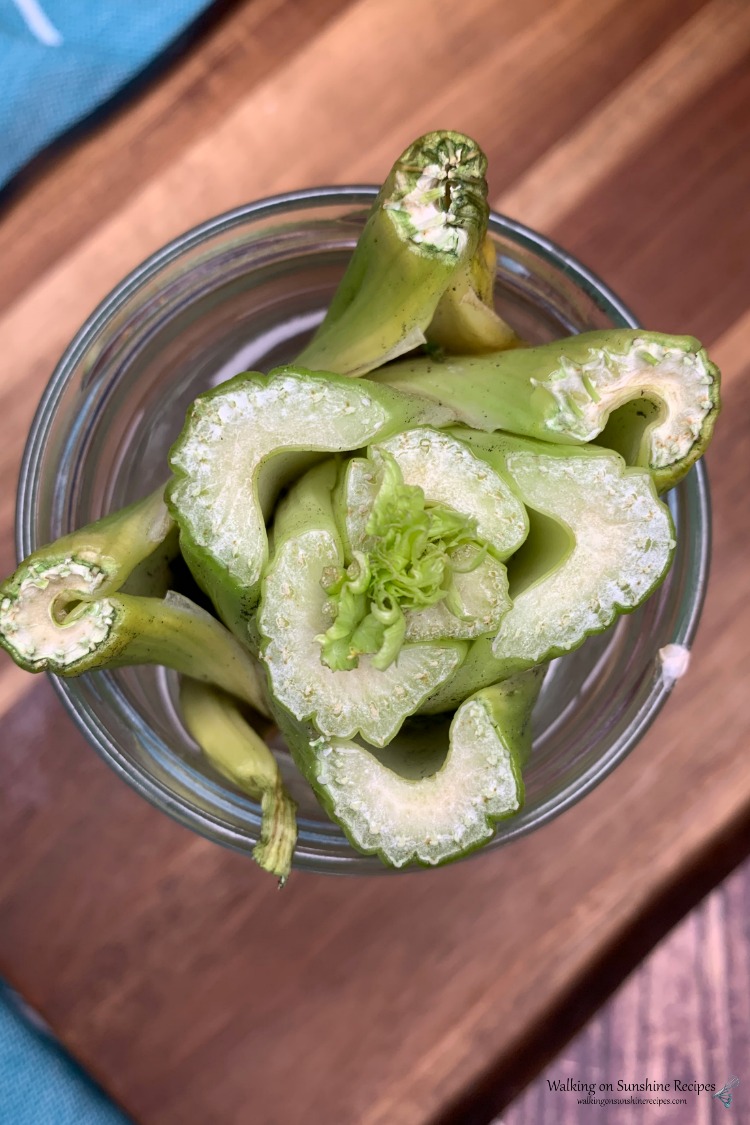 Make sure there is always enough water in the mason jar and that the bulb is sitting in the water. You should also change the water every couple of days to keep it fresh.
This is what my celery looks like after 2 weeks of growth.
After about a month of growing in a jar of water on my kitchen table, my celery is ready to be planted in dirt.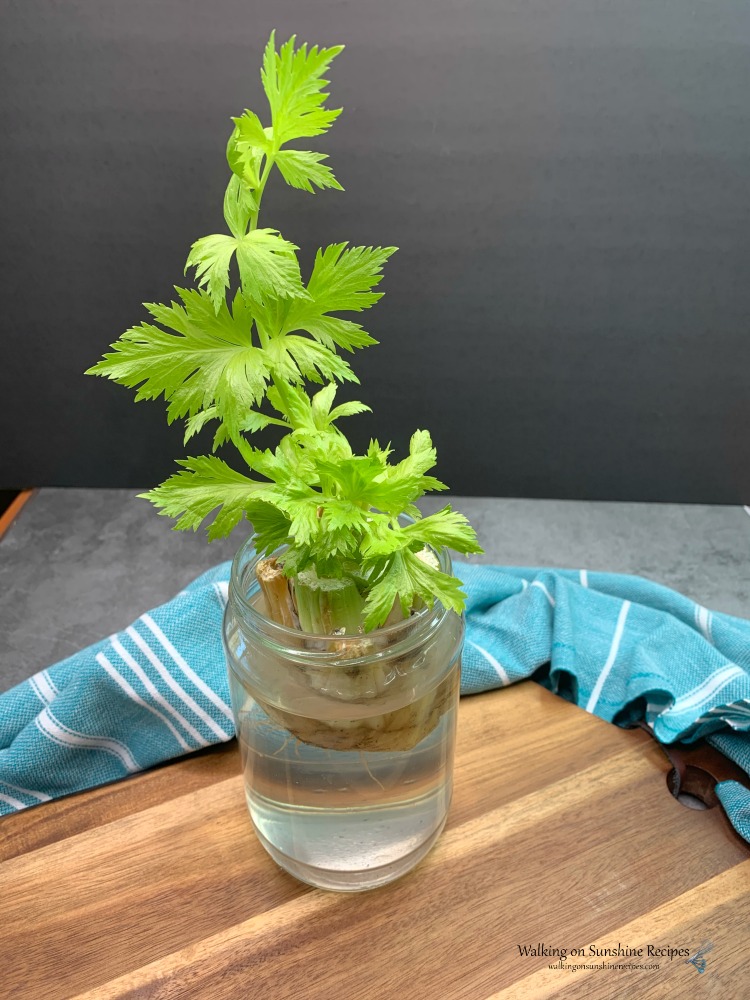 Re-Growing Celery in Dirt
The next step to re-growing celery is to plant it in dirt. After the celery has grown and there are new stalks beginning to grow, you should plant it in dirt to continue the growing process.
If you leave the celery in water for too long, the outer stalks will begin to rot and the plant will die. You can plant the celery in a pot of soil or directly into your garden.
It was too cold outside for me to plant the celery in my garden, so I choose a pretty planter that would coordinate well in my kitchen.
How to plant celery in dirt
Choose a large enough container and fill with potting soil. Next hollow out the center so there's room for the celery bulb. Place additional soil around the top of the root ball and pat the dirt down.
Again, water and place the container in an area that gets at least six hours of sun. Keep the dirt moist.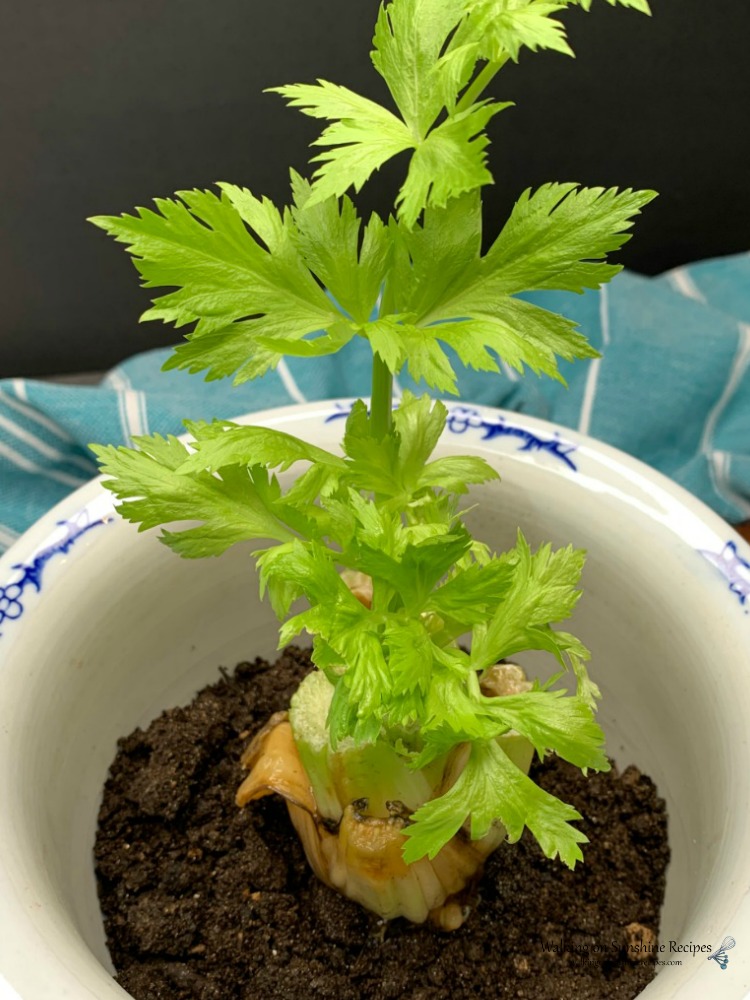 When to harvest celery
As soon as the celery stalks are about 3 inches long, you can cut them and enjoy them in recipes or as a snack.
Continue harvesting the stalks as it encourages new growth. Cut the stalks from the root base so it starts the growing process all over again.
Favorite recipes to use celery
Do you enjoy celery? Here are a few favorite recipes from the blog that have celery in them.