Egg Salad is the perfect recipe to use for leftover Easter eggs.  Let's gather up those leftover hard boiled eggs and make a delicious recipe to serve to your family today.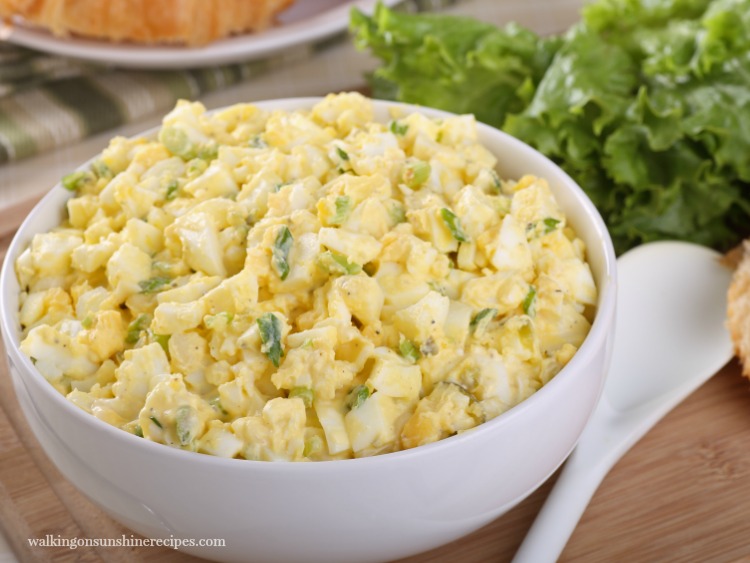 Leftover Easter Egg Salad
What do you do with the leftover Easter eggs?  Do you enjoy them for breakfast all week long?  Or do you toss them away?
After almost 10 years of blogging, I thought this week would be the perfect time to share my favorite recipe for egg salad. 
This recipe is fast and easy to make…which was just what I needed when I was first married.   My husband and I were both working long hours.  I would boil the eggs early in the week and then on a very busy night, I could quickly make this recipe to serve on soft rolls or toasted sandwich bread.
How to Make Hard Boiled Eggs
But first before we can make the egg salad, we need to discuss how to make hard boiled eggs.  It's not that hard to do, but for some reason, come people can have a difficult time getting the perfect hard boiled egg.
When I was first married I didn't know too much about cooking but I knew how to boil an egg:
Place the eggs in a pot and cover them with COLD water.
Heat over high heat until the water begins to boil.
Allow the eggs to boil for two minutes.
Remove the pot from the heat and cover with the pot's lid.
Let the eggs sit in the hot water for another 10 minutes.
Drain the eggs and serve them warm OR add cold water to the pot along with a handful of ice cubes to allow them to cool.
Store in the refrigerator until ready to use.
What to put in Egg Salad
I actually asked this question on my Facebook page the other day and thought I would share the results with you!
Mayonnaise
Dijon mustard
Dill pickles
Sweet relish
Red onion
Hot sauce
Jalapeno peppers
Avocado slices
Celery
Let's Get Started on the Easy Recipe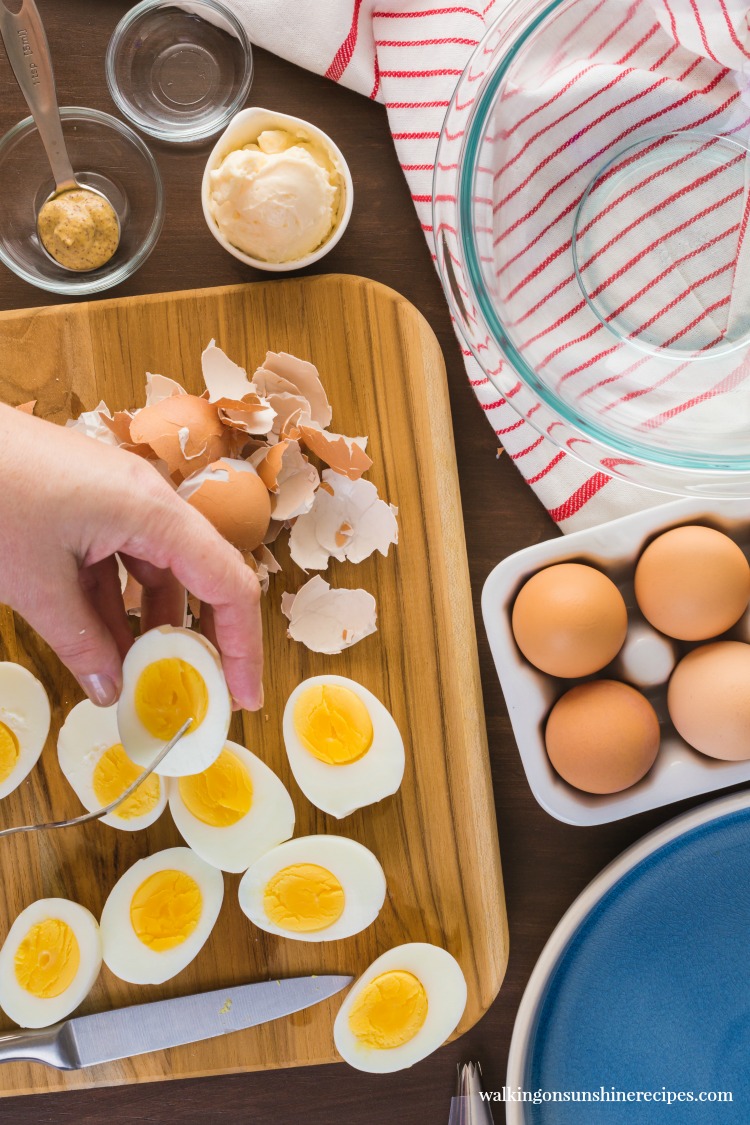 Serve your egg salad over a bed of fresh lettuce or spinach.  Or you can make sandwiches using soft rolls or flaky croissants.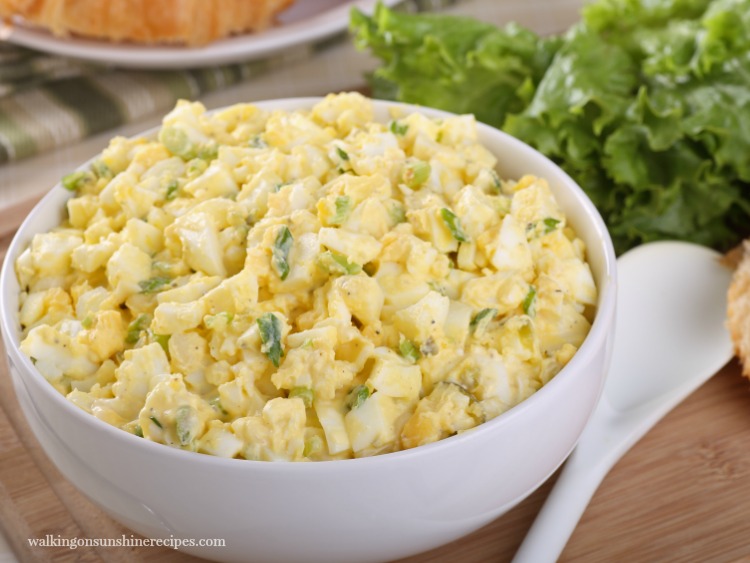 Check out these recipes for more ways to use leftover Easter eggs:
Instant Pot Deviled Eggs with Bacon – making hard boiled eggs is even easier if you have an instant pot!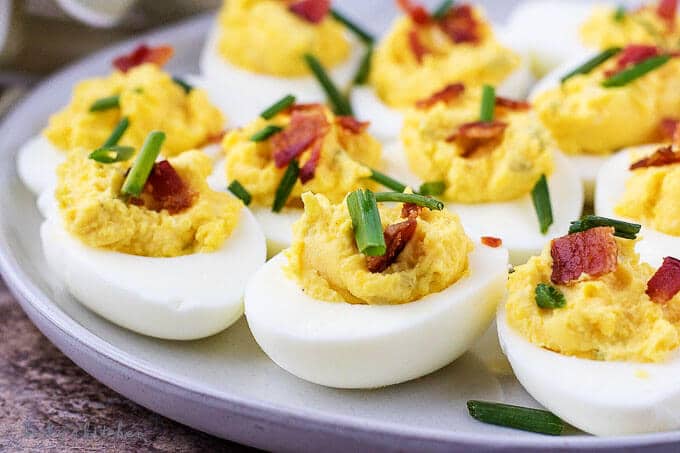 Bacon Blue Cheese Deviled Eggs – they're perfect for picnic season that will be here soon!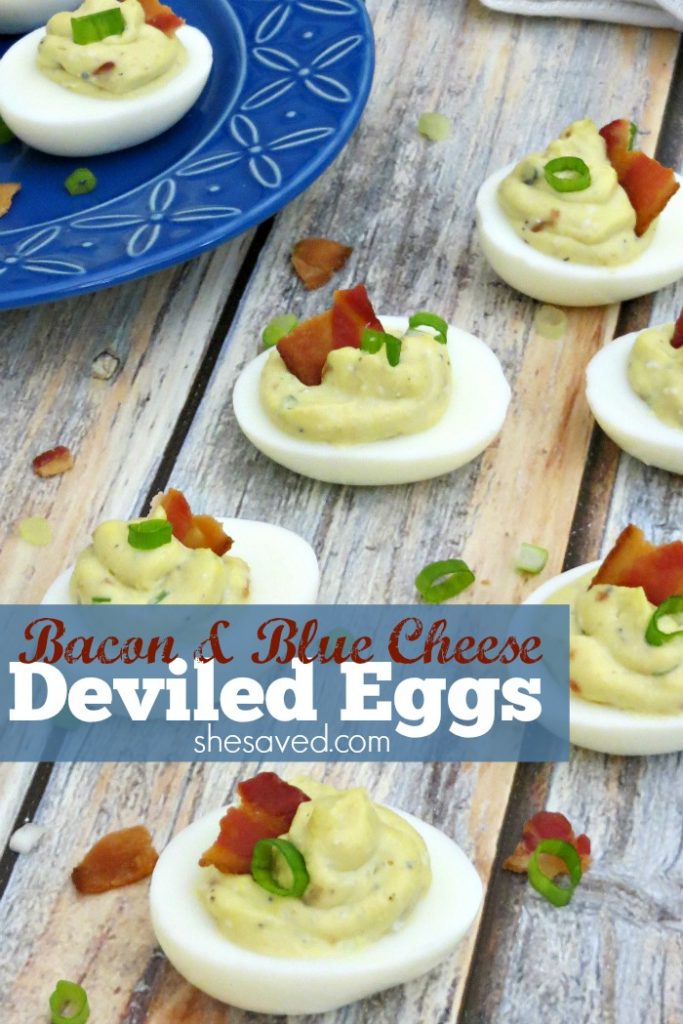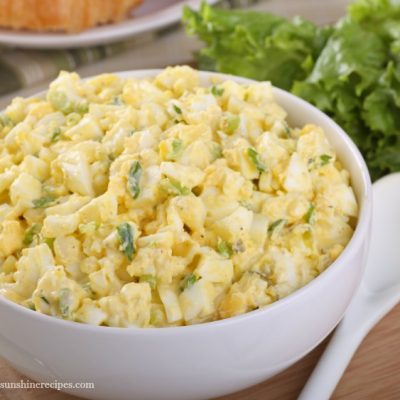 Easy Egg Salad
Easy and delicious recipe for egg salad. Serve on top of lettuce or on a soft croissant. A great way to use up leftover Easter eggs!
Ingredients
8

hard boiled eggs

1/2

cup

mayonnaise

2

tsp

Dijon mustard

1/4

cup

chopped green onions

1/4

cup

sweet relish

salt and pepper
Instructions
Peel the hard boiled eggs and place in a large bowl.

Using the back of a fork or a potato masher, chop up the hard boiled eggs.

Stir in the mayonnaise, mustard, green onions and sweet relish.

Season with salt and pepper.

Serve over a bed of lettuce or on top of croissants.

This post contains affiliate links. Your cost is the same, but I earn a commission when you shop through them.  For more information, click 
here
.
More Information
More Information
More Information
More Information
More Information
More Information
More Information
More Information
More Information