Today I'm sharing with you some of the best tips and tricks to storing fresh herbs. Let me show you these two easy tips to help ensure your garden-fresh herbs are ready to use in all your delicious recipes.
Make sure you check out all the other informative gardening posts available for you here on the site.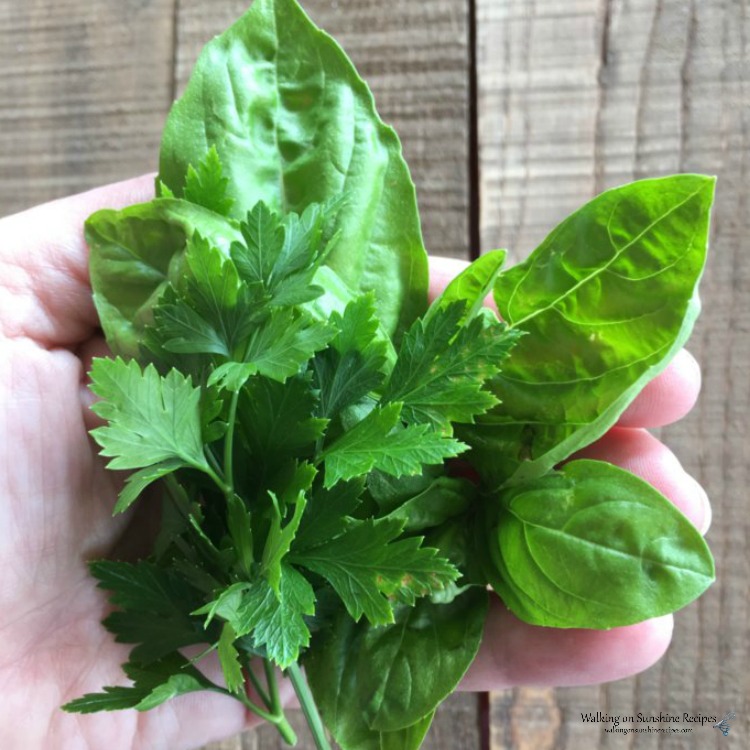 Whether or not you have the room for a full vegetable garden, you can still enjoy fresh herbs. All you need is a few containers and a sunny area and you too can have delicious fresh herbs to use in all your recipes.
But what if you don't want to grow them? You can purchase fresh herbs year-round from grocery stores and local farmer's markets that are open in the summer.
Now that you have them, how do you store fresh herbs when you bring them into your home from the garden, farmer's market or grocery store?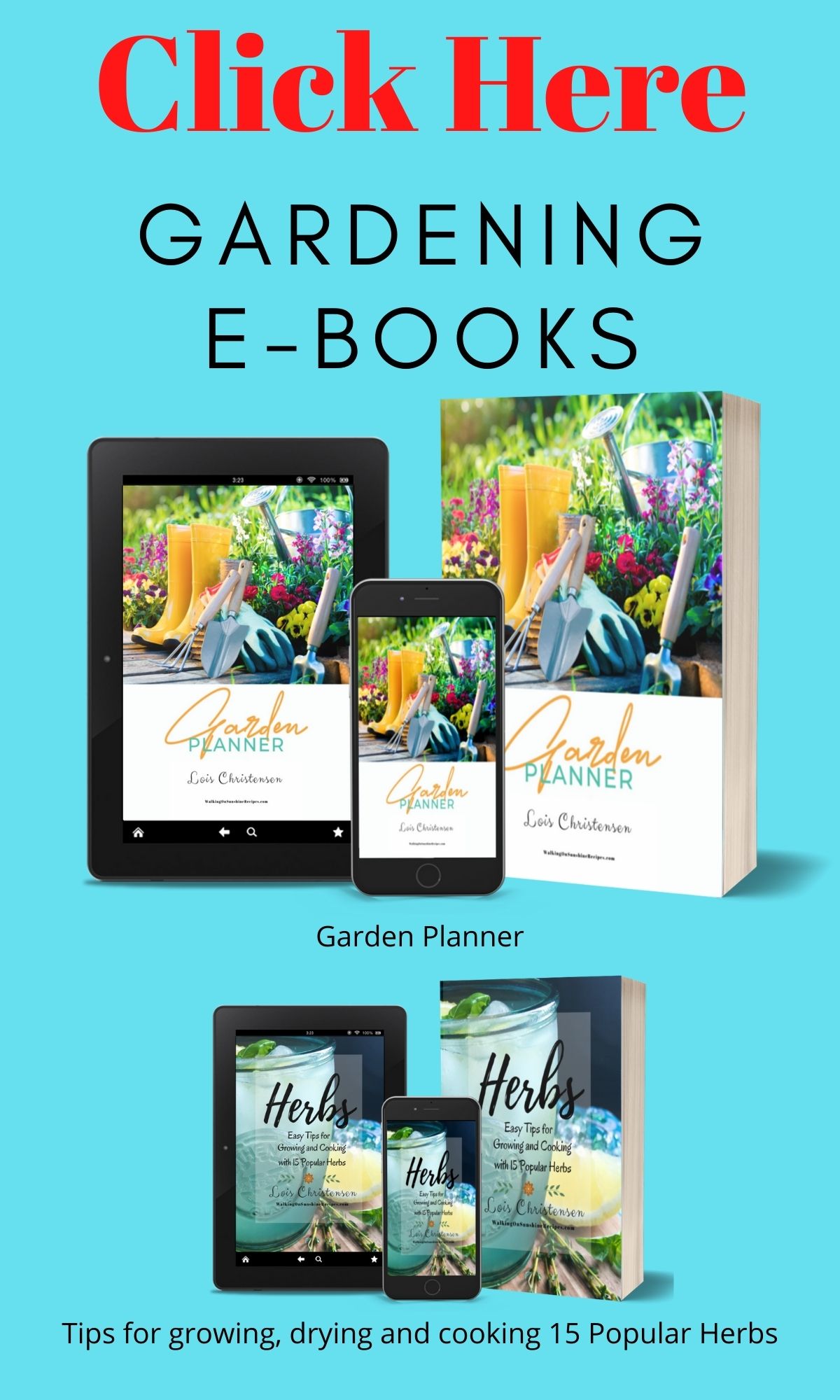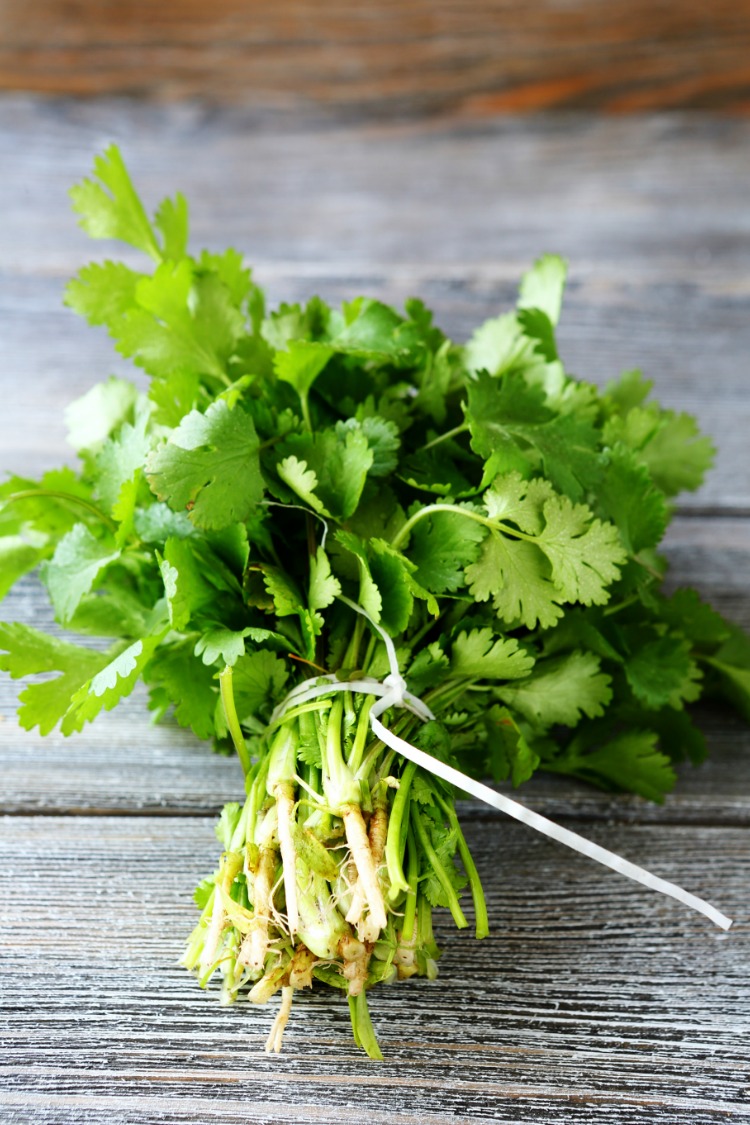 This post contains affiliate links. That means that if you make a purchase after clicking on a link I may earn a small commission at no extra cost to you. For more information, click here.
How to Wash and Dry Fresh Herbs
The first thing you need to do when you bring fresh herbs into your home is they need to be washed.
Hold the bunch of herbs under cool water for a few minutes. Then place on top of paper towels to drain and dry. If you need to use the herbs right away, you can dry them in a salad spinner.
Once dried, the herbs are ready to be used in recipes or you can store them to be used within the next few days.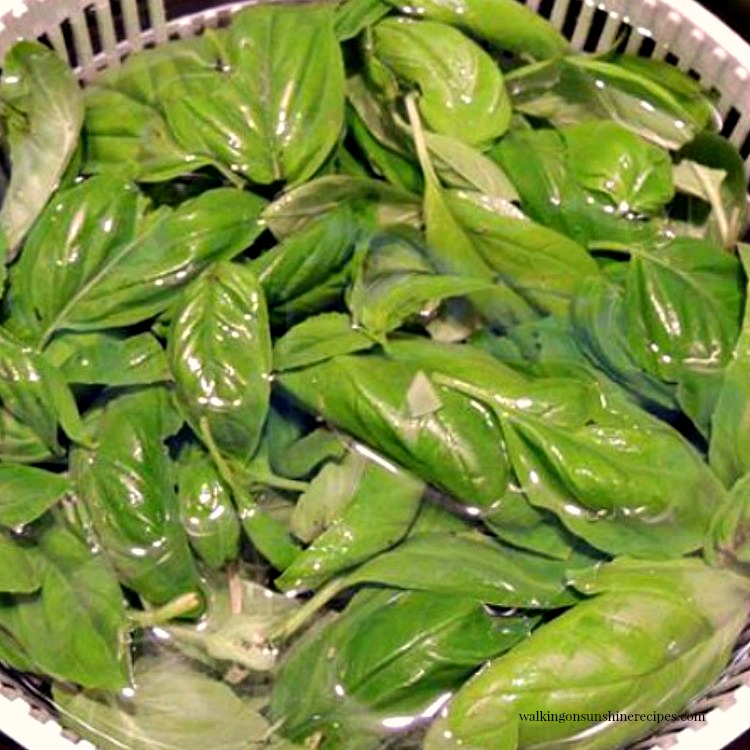 Tips for Storing Fresh Soft Herbs
Before you decide on how to store the herbs, you need to determine which way is best. Soft herbs can easily be stored as a "flower bouquet" in a mason jar of fresh water.
Here is a list of the most common soft herbs:
Parsley
Cilantro
Dill
Mint
Basil
Basil is the one herb you can leave out on the kitchen counter at room temperature. If you refrigerate fresh basil in a mason jar of water, the leaves will turn black.
Store parsley, cilantro, dill and mint in a jar of cool water in the refrigerator but cover the herbs loosely with a plastic storage bags. This will help the herbs retain their moisture. Herbs stored this way will last a week or even two weeks!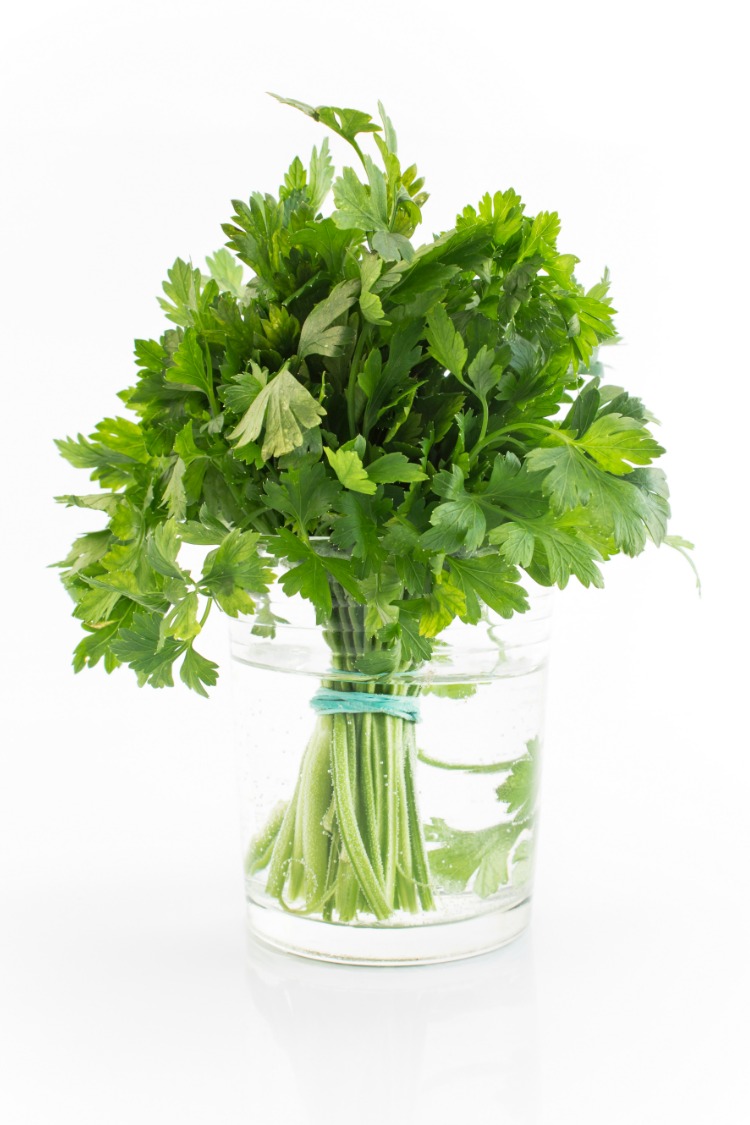 How to Store Fresh Hard Herbs
Storing "hard" herbs needs to be differently. You don't treat them as flower bouquets and store in a jar of water.
Here is a list of the most common hard herbs:
Rosemary
Thyme
Chives
Sage
Oregano
Follow the steps above for washing and drying, however, you want to simply wrap them loosely in a damp paper towel. Then you can place the paper towel in a plastic bag along with your lettuce and other fresh vegetables in the refrigerator.
The damp paper towel helps keep the hard herbs fresh for about 7 to 10 days.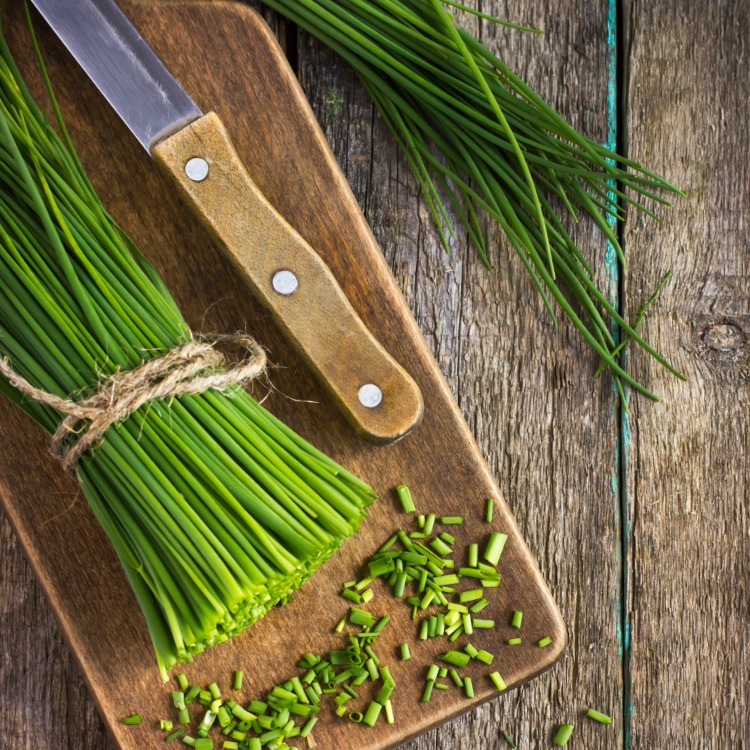 Ready for more great gardening ideas?
More Information
More Information
More Information
More Information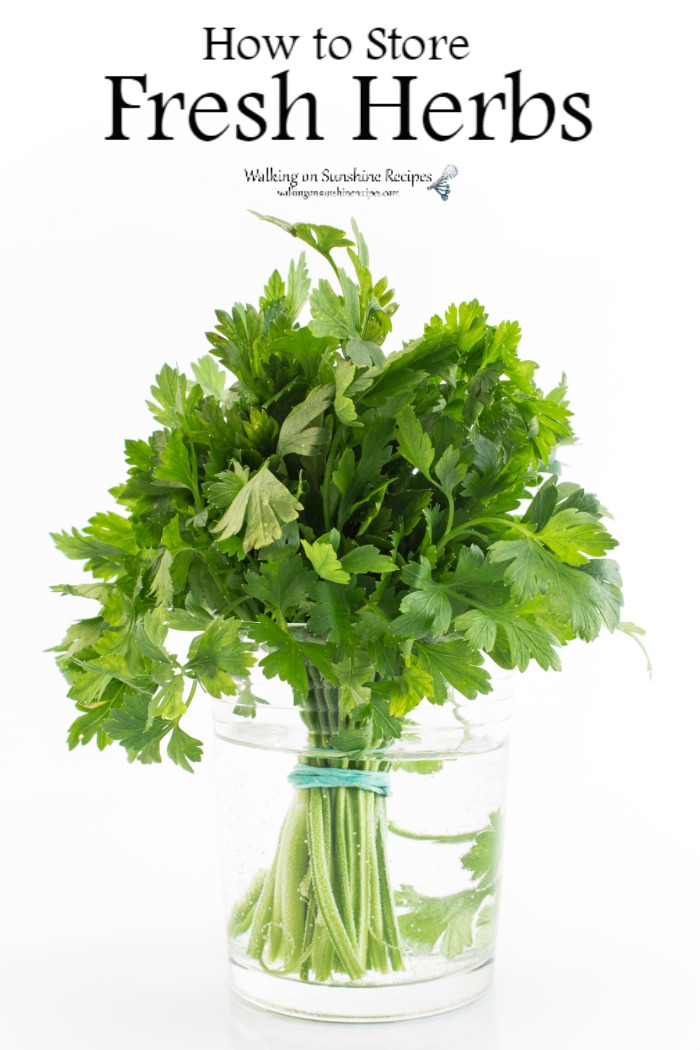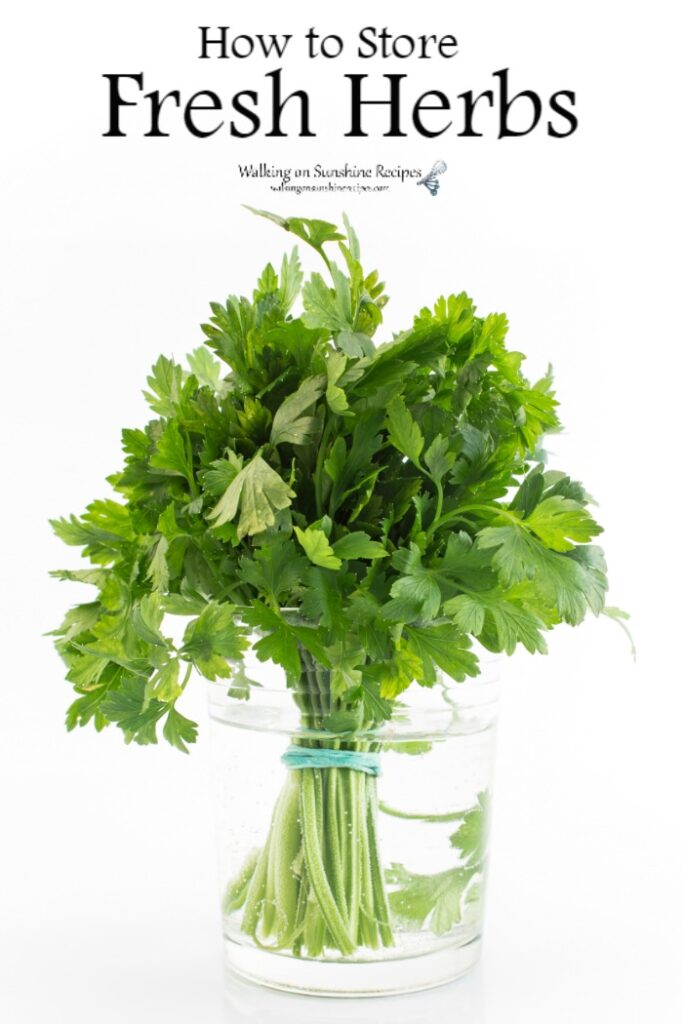 This post has been updated since it first appeared in 2013 with new photos and a new information. I hope you enjoy the updates as much as I enjoyed working on them!