Prepare the Basil
Chop the Basil
Using either a food processor or a sharp knife, cut the basil leaves into small pieces and place in an ice cube tray.
I love these ice cube trays! You could store the frozen basil cubes in them!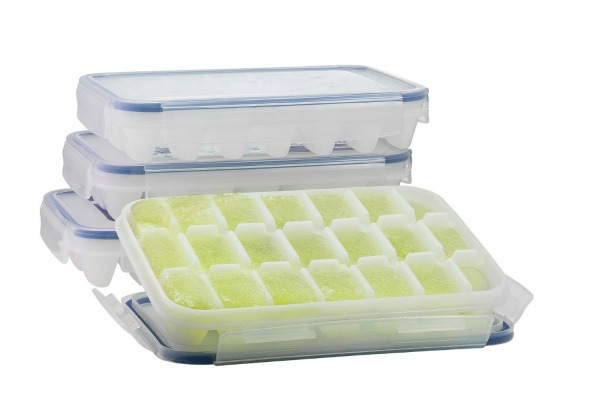 Olive Oil
Pour about 1 tablespoon of olive oil into each individual ice cube holder. Freeze the tray until each cube is frozen solid. This could take a few days.
Remove Frozen Basil Ice Cubes