Now that I've shared tips for growing basil, let's talk about preserving basil. Today I'll share with you a three different ways on how to freeze basil. My favorite way is to make frozen basil ice cubes with olive oil to use in recipes long after summer is over.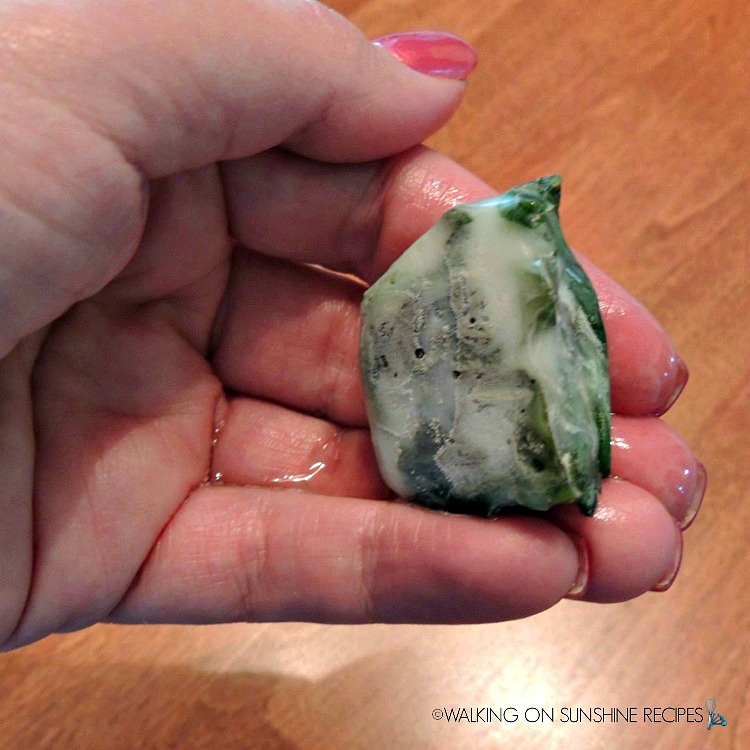 Basil Ice Cubes are a great method to use so you have fresh basil on hand for any soup, stew or tomato based recipe you'll be making over the next few months. Make sure you check out the recipes I share at the bottom of this post that you can use with the basil ice cubes.
Before we even begin with the tips on freezing basil, I need to point out that storing fresh basil leaves in any type of oil in the refrigerator is not recommended.
Refrigerating fresh basil leaves or any other herb in oil can lead to botulism. Please be aware of this very important fact.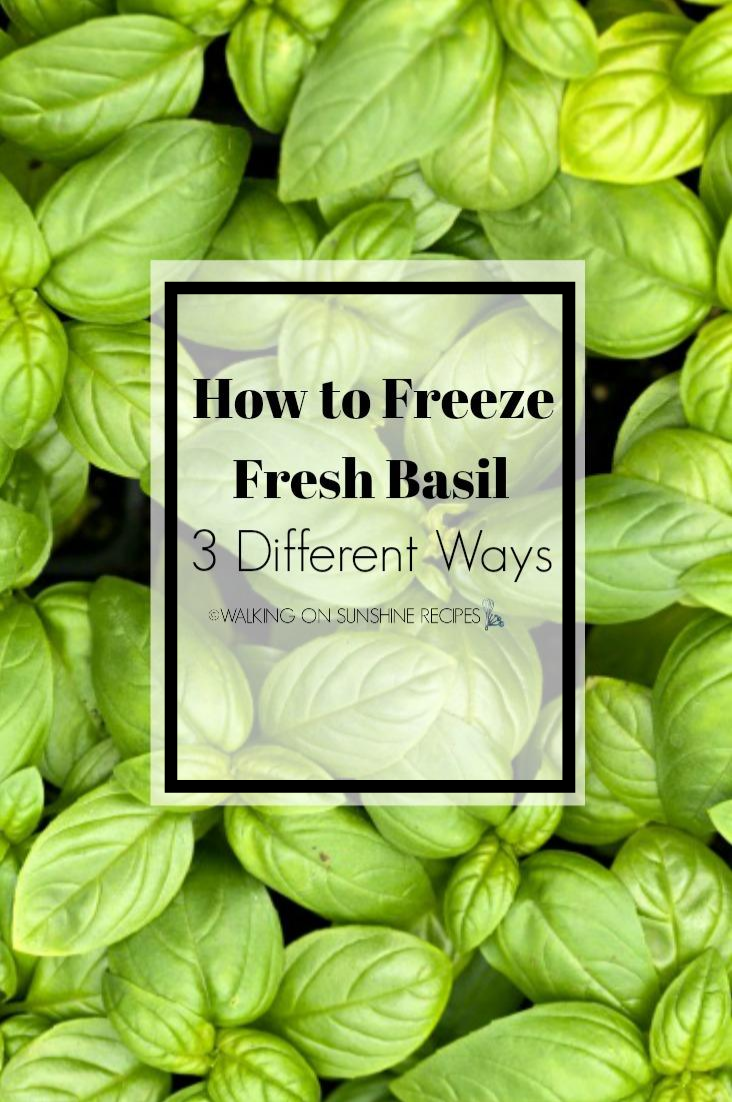 Helpful Kitchen Tools
This post contains affiliate links. That means that if you make a purchase after clicking on a link I may earn a small commission at no extra cost to you. For more information, click here.
How to Prepare the Basil for Freezing
After you have picked all the basil from your garden, take it off the stem, wash and dry it. Using a salad spinner helps make sure all the water is removed and you have completely dry basil leaves.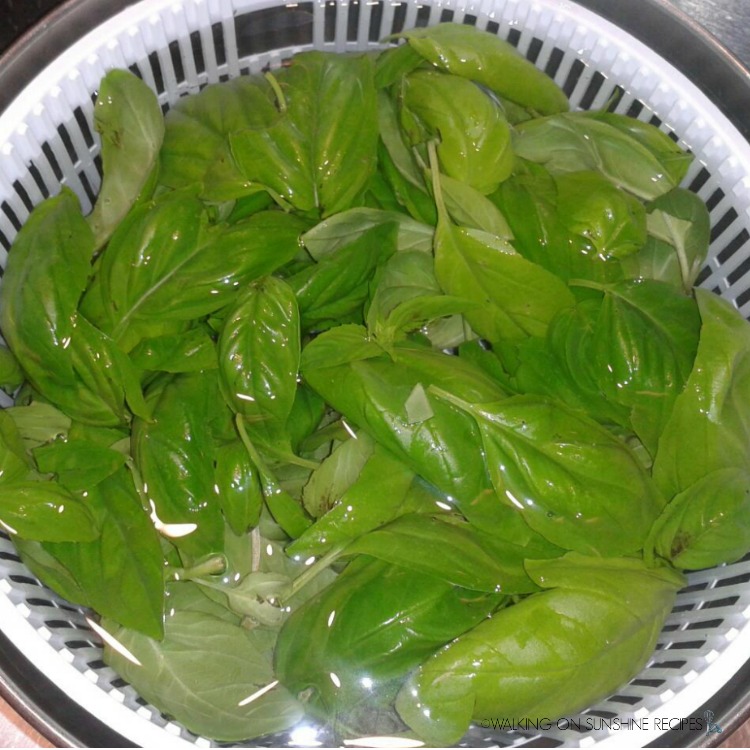 How to Chop the Basil
Using either a food processor or a sharp knife, cut the basil leaves into small pieces and place in an ice cube tray.
How Much Olive Oil to Add
Pour about 1 tablespoon of olive oil into each individual ice cube holder. Freeze the tray until each cube is frozen solid. This could take a few days.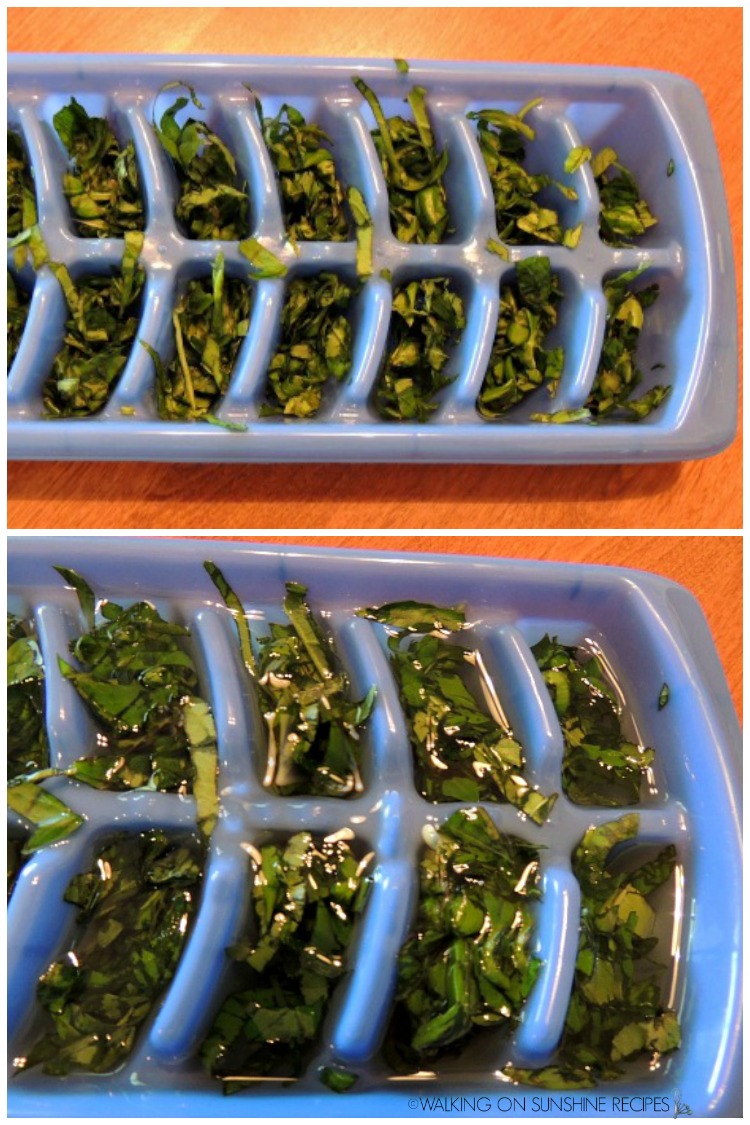 How to Remove Frozen Basil Ice Cubes
Remove the frozen basil ice cubes from the ice cube tray and store in a freezer safe plastic container or bag for up to 6 months. Don't forget to label the container so you know exactly what's inside!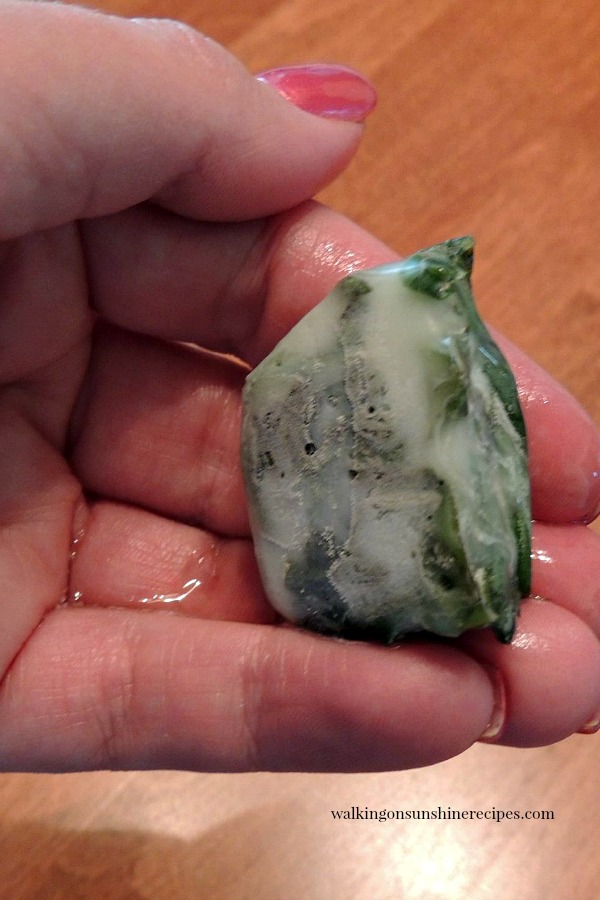 How to Flash Freeze Basil
Once the basil leaves have been washed and dried, lay them flat on a baking tray lined with parchment paper.
Place the baking tray in the freezer and "flash freeze" the basil leaves for about 15 minutes. Place the frozen leaves in a freezer-safe bag and use as needed.
How to Blanch Freeze Basil
You could also blanch the basil leaves first by adding them to boiling water for about 15 seconds, then put them directly into a bowl filled with ice cubes and water.
Then lay the basil leaves out on a baking tray to dry completely before flash freezing the leaves for 15 minutes. Store in freezer safe plastic bags and use as needed.
How long does frozen basil last?
Frozen basil should last 4 to 6 months.
Recipes with Frozen Basil Ice Cubes
When you're ready to use the frozen basil ice cubes, just remove one or two ice cubes from the freezer and add them to a recipe. Here are a few family favorites:
Tried any of these tips? Let me know in the comments!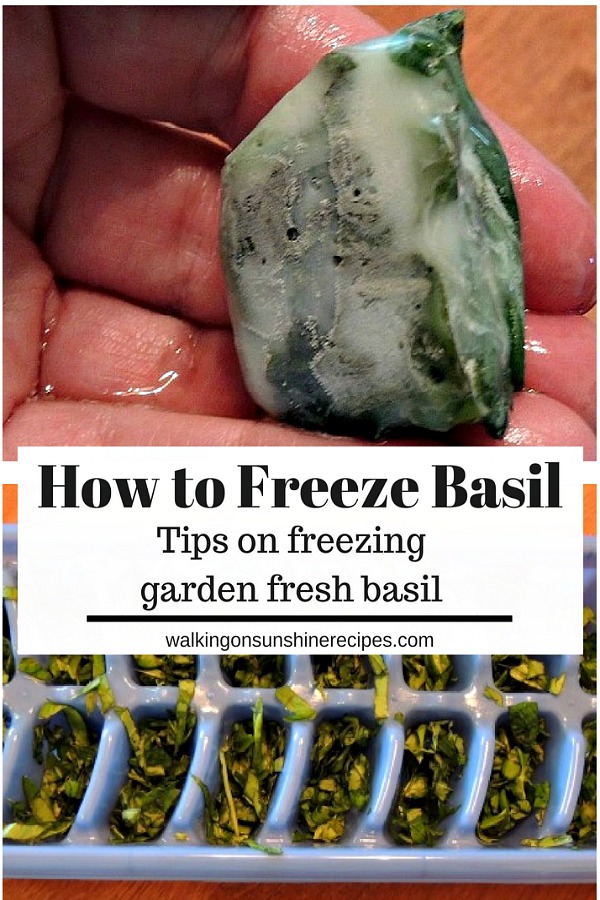 This cooking tip has been updated since it first appeared in 2016 with new photos and new information. I hope you enjoy the updates as much as I enjoyed working on them!