If there ever was a dessert that screamed "summer," it's s'mores. I recently published the Air Fryer S'mores recipe and wrote that, as strange as it may seem, I only had my very first s'more 15 years ago. And yes it was by a campfire and it was delicious. Today I'm sharing with you 19 Summer S'mores Recipes that are sure to please the whole family.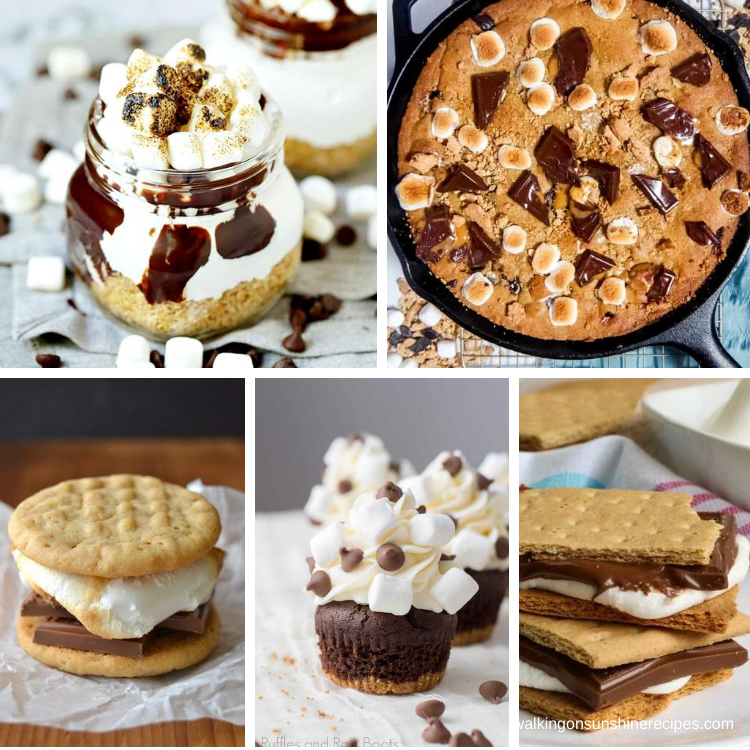 Before we get started with the recipes, do you know why this gooey summer treat is even called a s'more? A s'more is a popular campfire snack that's been around for many years.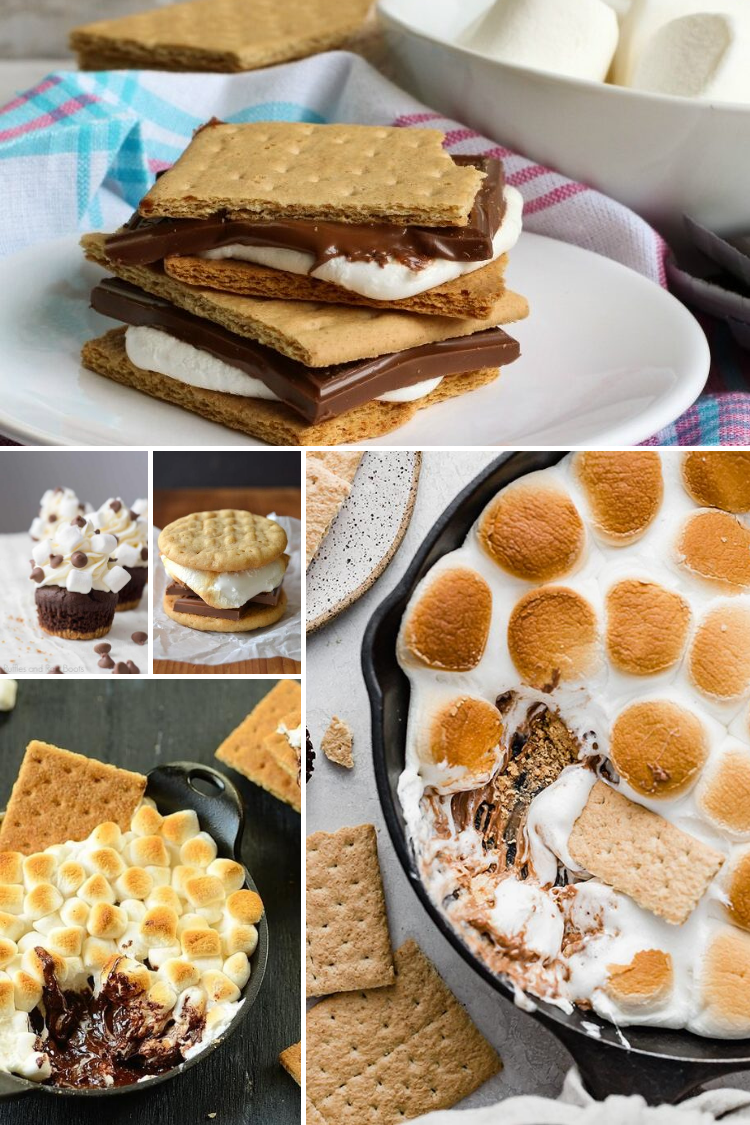 As you'll see from the list below, there are many variations of summer s'mores recipes, but they all originated from a sandwich of roasted marshmallows and chocolate between two graham crackers.
S'mores are usually made by roasting a marshmallow on a long stick while you're standing over a campfire. Then you place that roasted marshmallow on top of a graham cracker, add a piece of chocolate and then add another graham cracker on top and you have the perfect summer treat.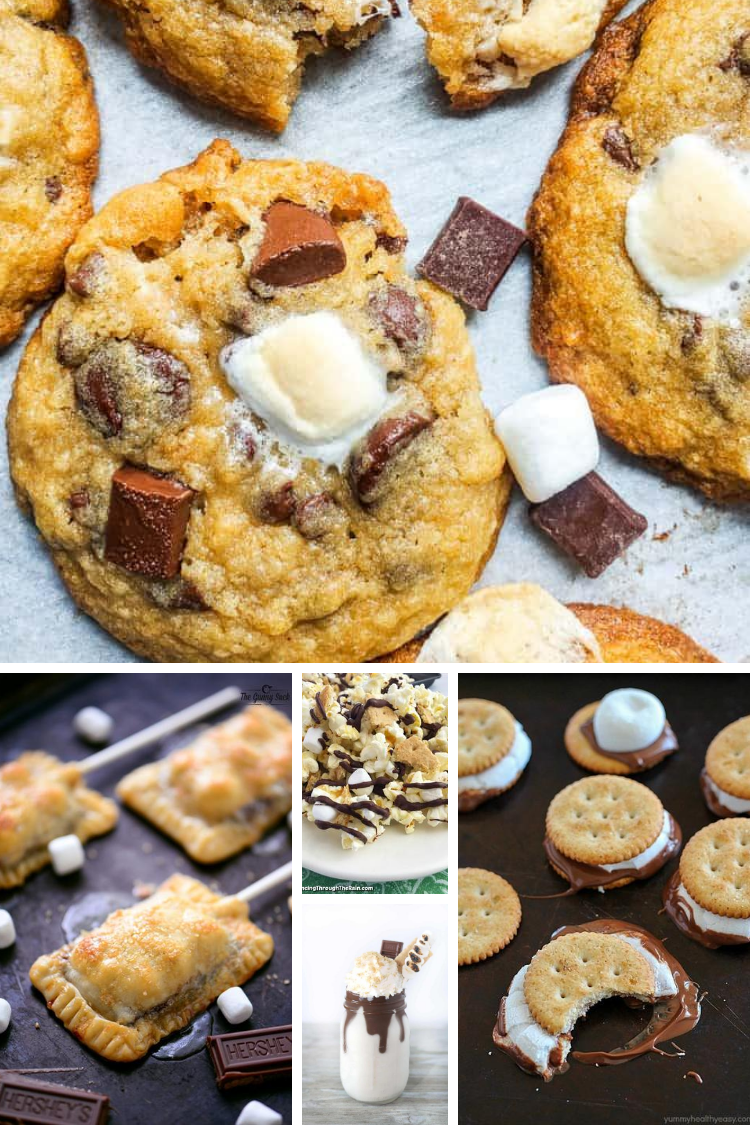 Why are S'mores called S'mores?
This is an easy answer. S'mores are a simple contraction of some and more. Because when you eat one you immediately want some more!
Who invented S'mores?
No one really knows who invented the s'more. The first time the recipe for s'mores appeared in print was in 1927 in a guidebook published the Girl Scouts of America called Tramping and Trailing with the Girl Scouts.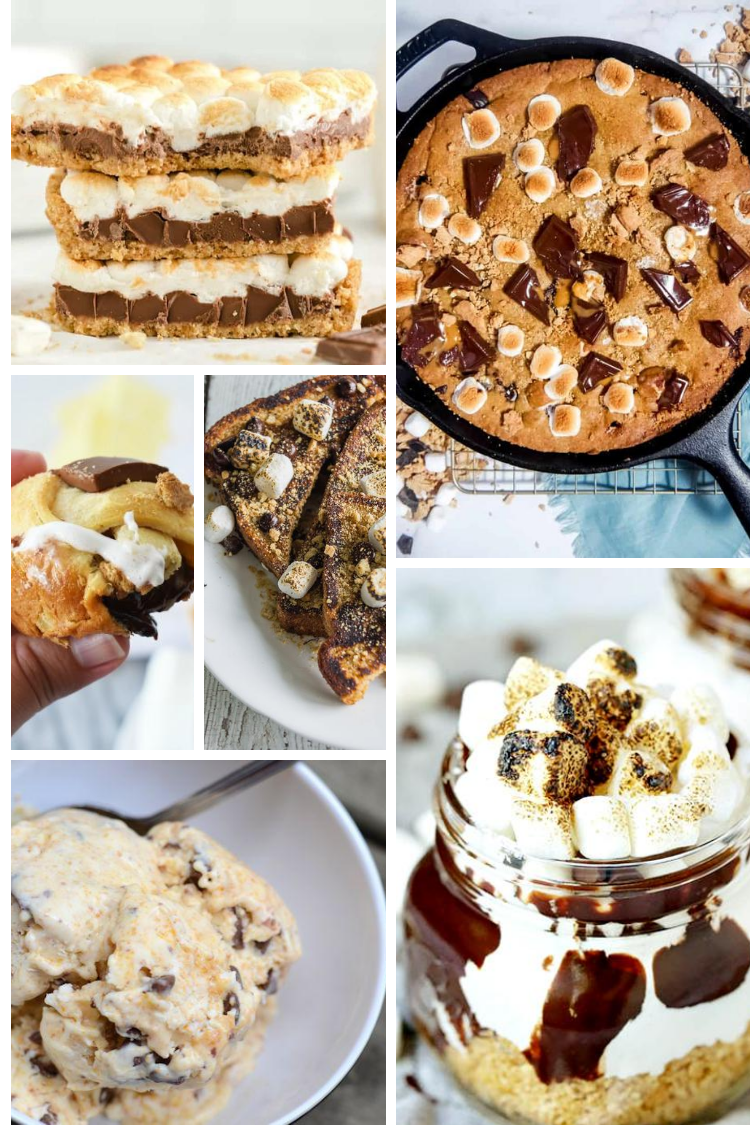 TRY THESE OTHER S'MORE FLAVORS:
While nothing tastes as good as the classic combination of graham crackers, chocolate and marshmallows, you might like to try these other flavor combinations:
Cinnamon or chocolate graham crackers
Different flavored marshmallows.
Candy bars – try adding a peanut butter cup in place of the chocolate candy bar.
Nutella spread – how about spreading a teaspoon of hazelnut spread on the graham cracker before adding the marshmallow?