Our daughter is getting married in two months. It's still hard to believe, but having her bridal shower two weeks ago made it real…our little girl is really getting married!
One of the things we did for the shower was create a Memory Jar where guests could write encouraging notes to both the bride and groom. Please head over to Daily Dish Magazine for the entire post and for FREE printables that you can use to create your own Memory Jar.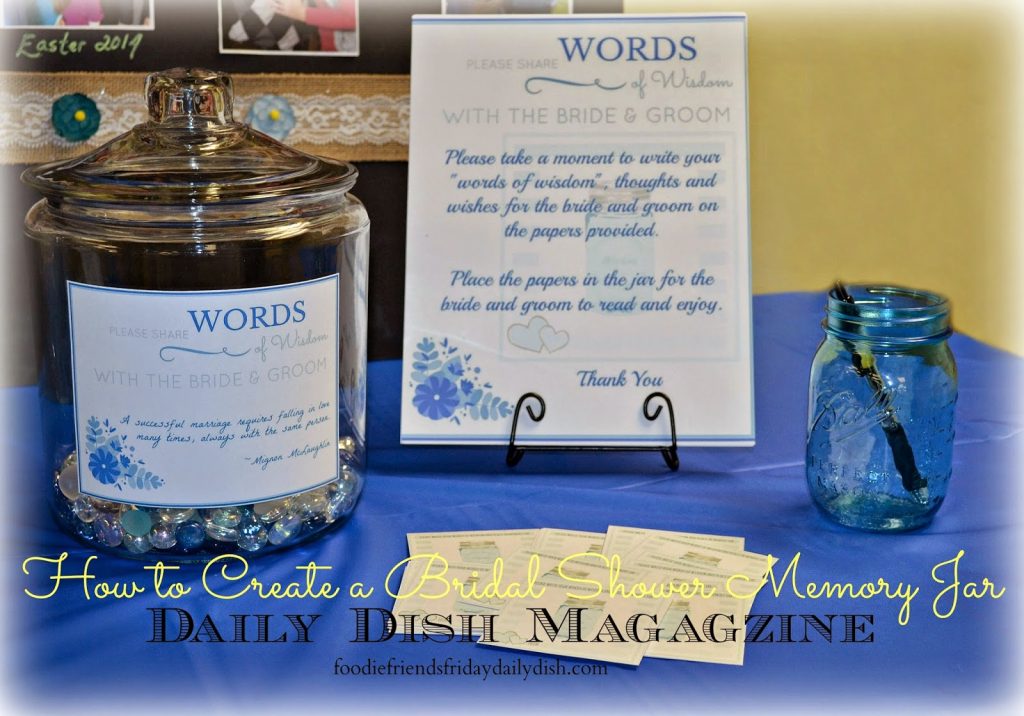 Please click HERE to go to
Daily Dish Magazine for the full post.