Welcome to the world of Italian family cookie traditions with Chocolate Pizzelle Cookies! Pizzelle cookies are a light, crisp, slightly sweet Italian waffle cookies made from flour, eggs, sugar, butter, and flavoring.
For generations, Italian families have been making pizzelle with the help of a pizzelle iron - a device that looks like a press or waffle maker - to create a thin, crisp Italian cookie.
Whether it's served with powdered sugar or filled with your favorite sweet filling, these Italian chocolate cookies are sure to bring joy to any occasion!
Check out all the other easy cookie recipes for even more delicious recipes.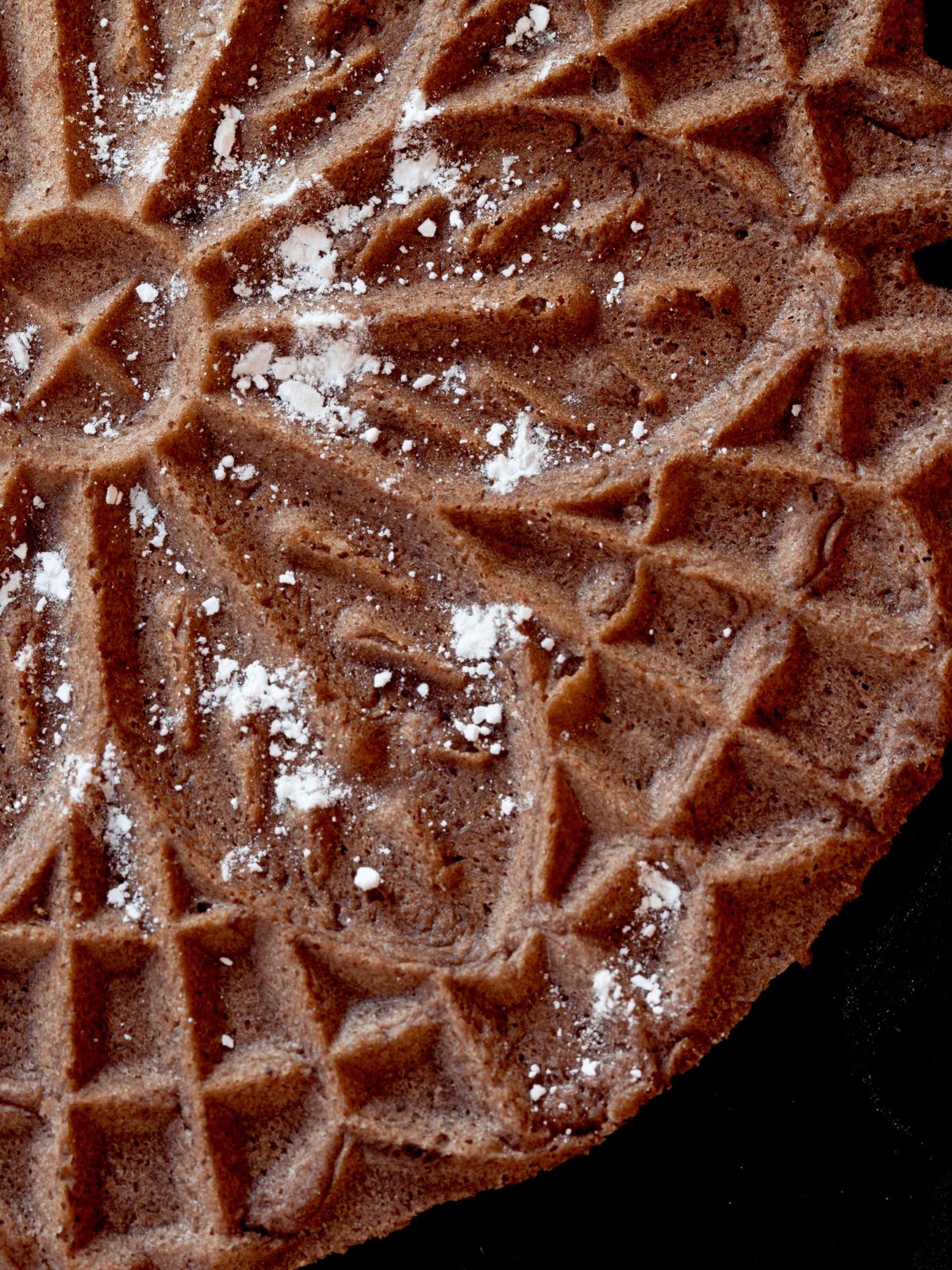 Chocolate pizzelle cookies are a chocolatey, crunchy treat originating from the Italian culture. Traditionally you need a pizzelle iron to make them, which has been around since at least the 1700s!
Traditionally, they're served for special occasions in an Italian family household...especially weddings. It's not uncommon to find a variety of pizzelle cookies on the sweets table at a wedding or bridal shower.
For our daughter's wedding, we had a cookie table immediately following the ceremony for all our guests.
There are many variations of this traditional Italian family recipe - including chocolate hazelnut or chocolate with orange zest and even dark chocolate amaretto versions.
My grandmother and mother always made traditional classic pizzelle recipe for Christmas. I'm happy to report that my sister and myself are carrying on this Christmas Cookie tradition!
Table of Contents
💭What is a Pizzelle Iron?
They're thin, crispy, waffle-type cookies made by pouring batter between the two plates of a special electric iron.
These cookies are closely associated with family; in fact, pizzelle irons have been fashioned with the pattern of a family's crest. I don't have a family crest pizzelle iron...but how fun would that be?
I purchased my pizzelle iron on Amazon. Make sure you check out the Shopping List below to see the different pizzelle irons you can easily purchase on Amazon.
More Information
More Information
More Information
More Information
Christmas Cookie Digital Cookbook BUNDLE with FREE Cookie Exchange Printables BonusMore Information
💭Pizzelle iron family crest
Did you know that the pizzelle doubled as a family crest for centuries? The intricate designs made with the pizzelle machine were said to represent different types of family lineages - from proving your deep-rooted a city to demonstrating where you got your maiden name from.
For example, a family living in Rome would use a specific pattern on their pizzelle while another living in an island off the coast of Italy would have its own unique design that followed their heritage.
Each and every shape and pattern held some kind of meaning and connection to where they came from, serving as both custom and tradition to be passed down through the generations.
💭How long do pizzelles last?
If you store pizzelles in an airtight container in a cool, dry place, they can last a few weeks up to a month.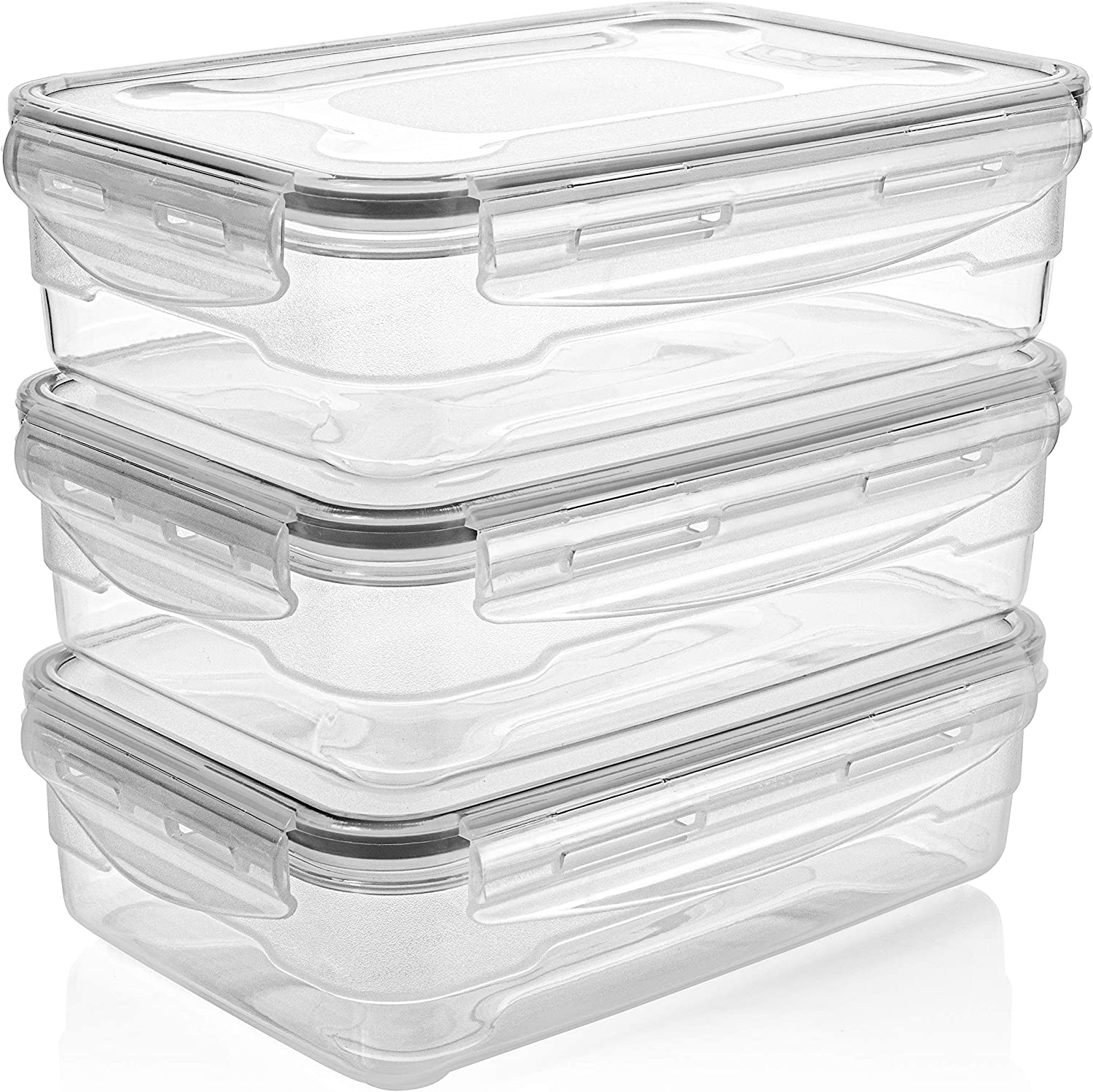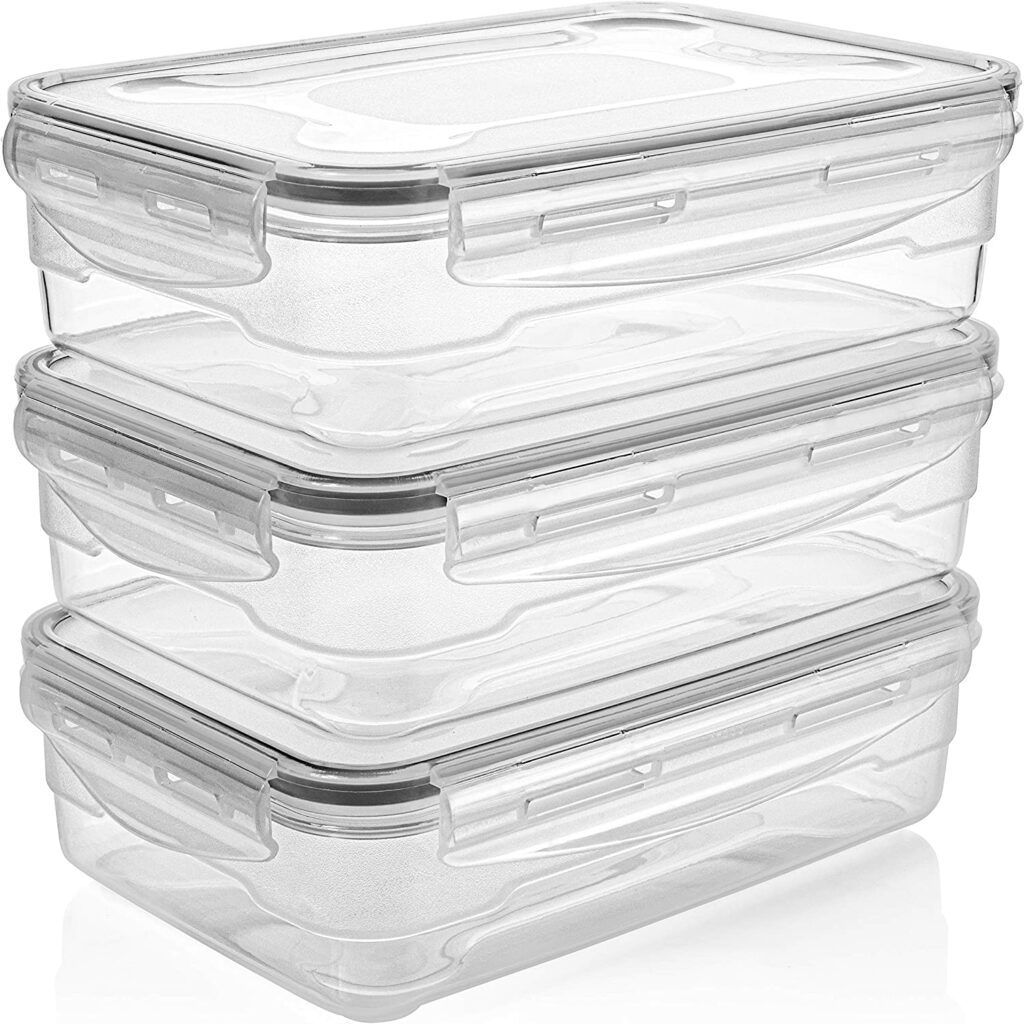 Air-Tight Storage Containers: these air-tight storage containers that help keep food fresh for longer. Use them to store fresh baked goods, cookies, fruit and vegetables, left overs, and more. The silicone lids lock to close to ensure an air tight seal. The stackable, multi-size design makes these containers easy to store. They're perfectly sized for the fridge, freezer, or cupboard.
💭Can you freeze pizzelle cookies?
Pizzelle cookies are surprisingly well-suited for freezing. The process is really simple; just layer them with parchment paper and freeze in an air-tight bag or container.
Once frozen, you can put them into a zipper bag or another storage container and store them in the freezer for up to three months. In fact, many people believe that pizzelle cookies actually taste better when they've been frozen due to their crispy texture.
💭How to crisp up pizzelles?
It's never bothered me that after awhile our homemade pizzelles would lose some of their crispiness. My mother and grandmother both always stored them in a large air-tight container. And while they did get soft after a week, they were still delicious!
However, if you've ever had a pizzelle and wanted it to be a little crunchier, here is the trick to crisp them up:
Place your pizzelles on the baking sheet that's been sprayed with non-stick baking spray.
Then place the baking sheet in a preheated 375°F oven for about 3 to 5 minutes or until they become crispy again.
The time may vary depending on the pizzelles' thickness and how long they are in the oven - just watch them closely so they don't burn. Once your pizzelles reach that perfect texture of light crunchiness, all that's left to do is enjoy!
🛒Helpful Kitchen Tools
Pizzelle Maker- Non-stick Electric Pizzelle Baker Press Makes Two 5-Inch Cookies at Once- Recipe Guide Included
Sweet Maria's Italian Cookie Tray: A Cookbook
Cookie Scoop Set, Include 1 Tablespoon/ 2 Tablespoon/ 3 Tablespoon, 3PCS Cookie Scoops for Baking
Lenox Holiday Stripe Batter Bowl, 2.9 LB, Red & Green
📋Main Ingredients Needed
This is an overview of the ingredients and instructions. Be sure to see the recipe card below for exact quantities, detailed instructions and special notes.
Eggs
Sugar
1 stick butter melted and cooled
All-purpose flour
Baking powder
Cocoa powder
Additional sugar
Step-by-Step Instructions
Melt the butter and set aside for it to cool.
Beat the eggs and sugar until creamy about 2 to 3 minutes
Add the melted cooled butter.
Sift together the flour, baking powder, cocoa and additional sugar.
Slowly add to the butter, sugar mixture until combined.
Heat the pizzelle iron and spray with a non-stick baking spray.
Place about 1 tablespoon of batter on each grid.
Close the iron and let cook for about 30 to 40 seconds.
Remove the cookies and cool on a rack.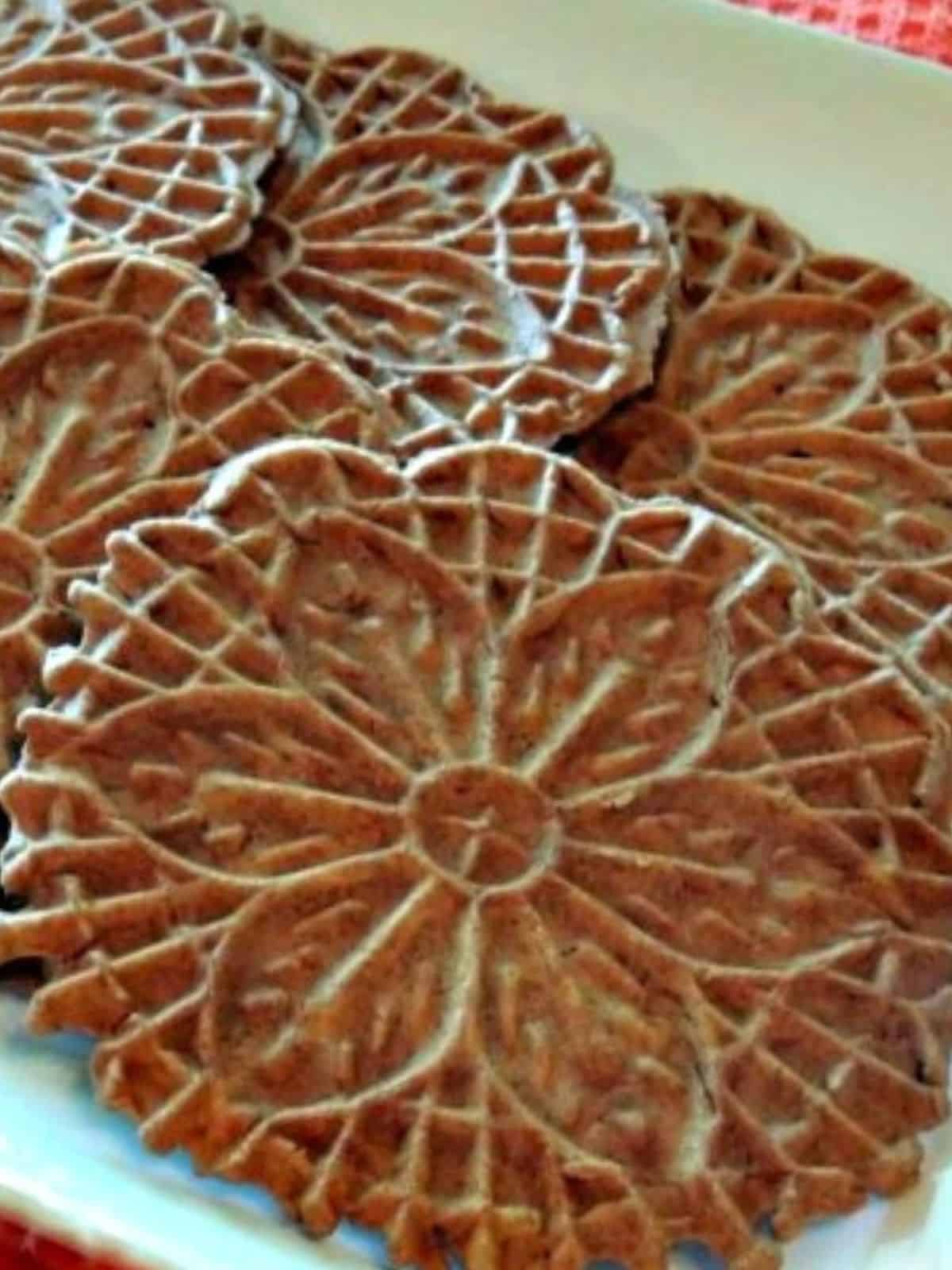 💭Serving Tips
To serve these delicious chocolate pizzelle cookies, let them cool completely before dusting them with powdered sugar. If you're a coffee drinker, you'll love to dip them in the coffee!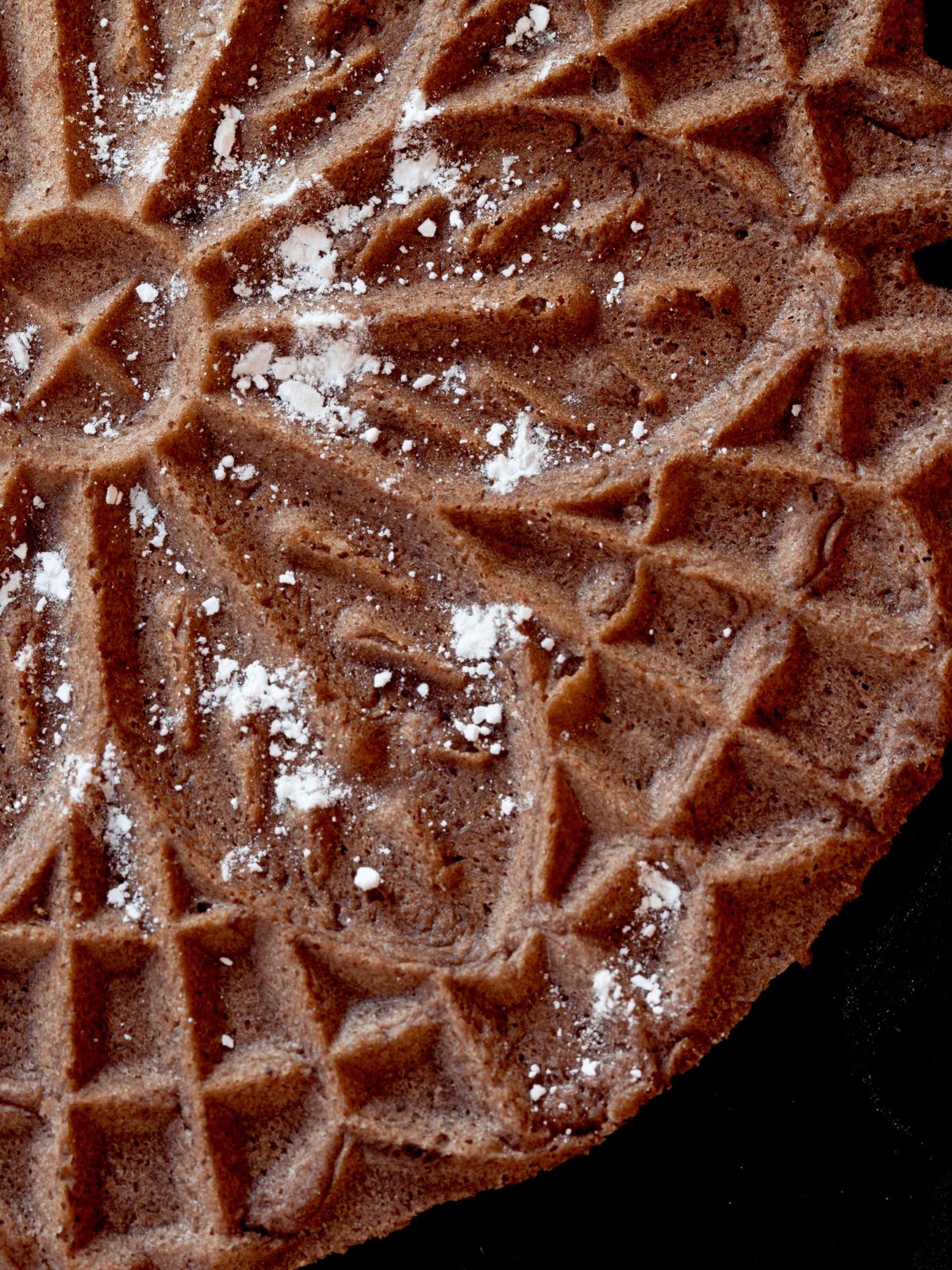 💭Chocolate dipped pizzelles
To make this chocolate pizzelle recipe even more delicious, try dipping half of the cookie in melted chocolate. You can toss chopped pecans or pistachios on top!
💡Recipe FAQ
What else can you do with a pizzelle maker?
You can use a pizzelle maker to make the cookies and then use the cookies to prepare ice cream sandwiches. Simply add a scoop of your favorite ice cream on top of one cookie and then top it with another, press and enjoy or refrigerate for later.
🌟Try these recipes next...
Yield: 60 cookies
Italian Chocolate Pizzelles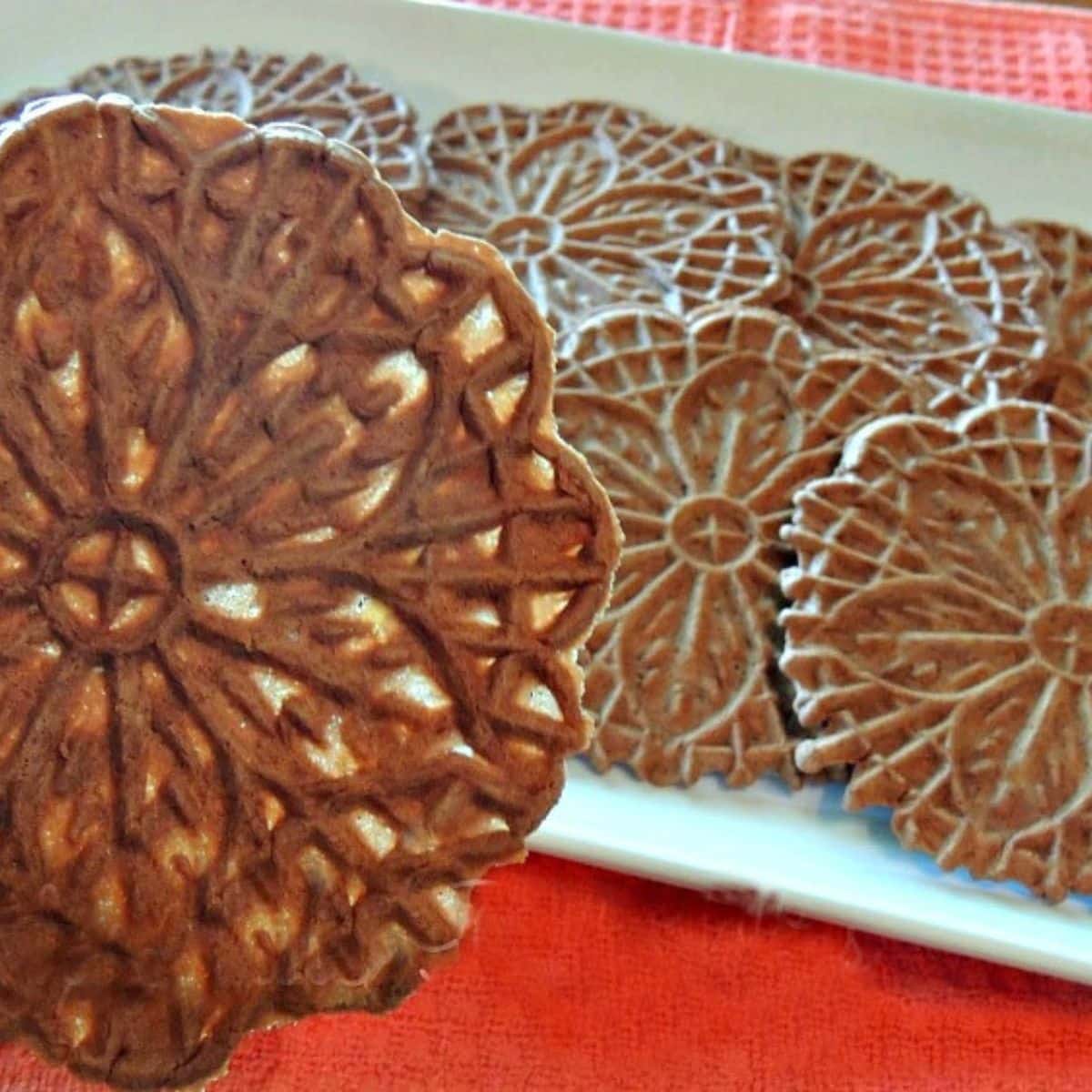 Chocolate Pizzelle Cookies are a light, crisp, slightly sweet Italian waffle cookie made from flour, eggs, sugar, butter, and flavoring made using a special pizzelle cookie iron.
Ingredients
3 large eggs
¾ cup granulated sugar
1 stick butter melted and cooled
1 ¾ cups all-purpose flour
2 teaspoon baking powder
3 tablespoon cocoa
3 tablespoon additional granulated sugar
Instructions
Melt the butter and set aside.
Beat the eggs and sugar until creamy, about 2 to 3 minutes.
Add the melted butter.
Sift together the flour, baking powder, cocoa and the additional 3 tablespoons of granulated sugar.
Slowly add to the wet butter, egg, sugar mixture until combined.
Heat the pizzelle iron and spray with a non-stick baking spray.
Place about 1 Tablespoon of batter on each grid.
Close the iron and let cook for about 30 to 40 seconds.
Remove the cookies and cool on a rack.
Notes
This recipe should give you anywhere from 50 to 60 cookies. The cook time listed above is per cookie.
Make sure you preheat the iron and you spray it with non-stick cooking spray before adding the batter. And more if you notice the cookies sticking a little.
Try to place your batter just a little bit behind the center of the pattern on the iron so you can get a more even pizzelle cookie.
Nutrition Information:
Yield:
60
Serving Size:
1
Amount Per Serving:
Calories:

44
Total Fat:

2g
Saturated Fat:

1g
Trans Fat:

0g
Unsaturated Fat:

1g
Cholesterol:

13mg
Sodium:

32mg
Carbohydrates:

6g
Fiber:

0g
Sugar:

3g
Protein:

1g
The nutrition information is calculated automatically. I cannot guarantee its accuracy. If this data is important to you, please verify with your trusted nutrition calculator.
This recipe has been updated since it first appeared in 2014 with new photos, information and a new printable recipe card that includes nutritional information. I hope you enjoy the updates as much as I enjoyed working on them!