There are so many ways you can enjoy crescent rolls. They're not just for dinner any more. Use them in sweet dessert recipes or in savory lunch, dinner and breakfast ideas. Check out these Crescent Roll Breakfast Recipes that are perfect to serve when company is coming for brunch or a holiday celebration.
They are so many ways you can use this canned crescent roll dough. I hope you enjoy the tips shared with you below and find inspiration from the different recipes.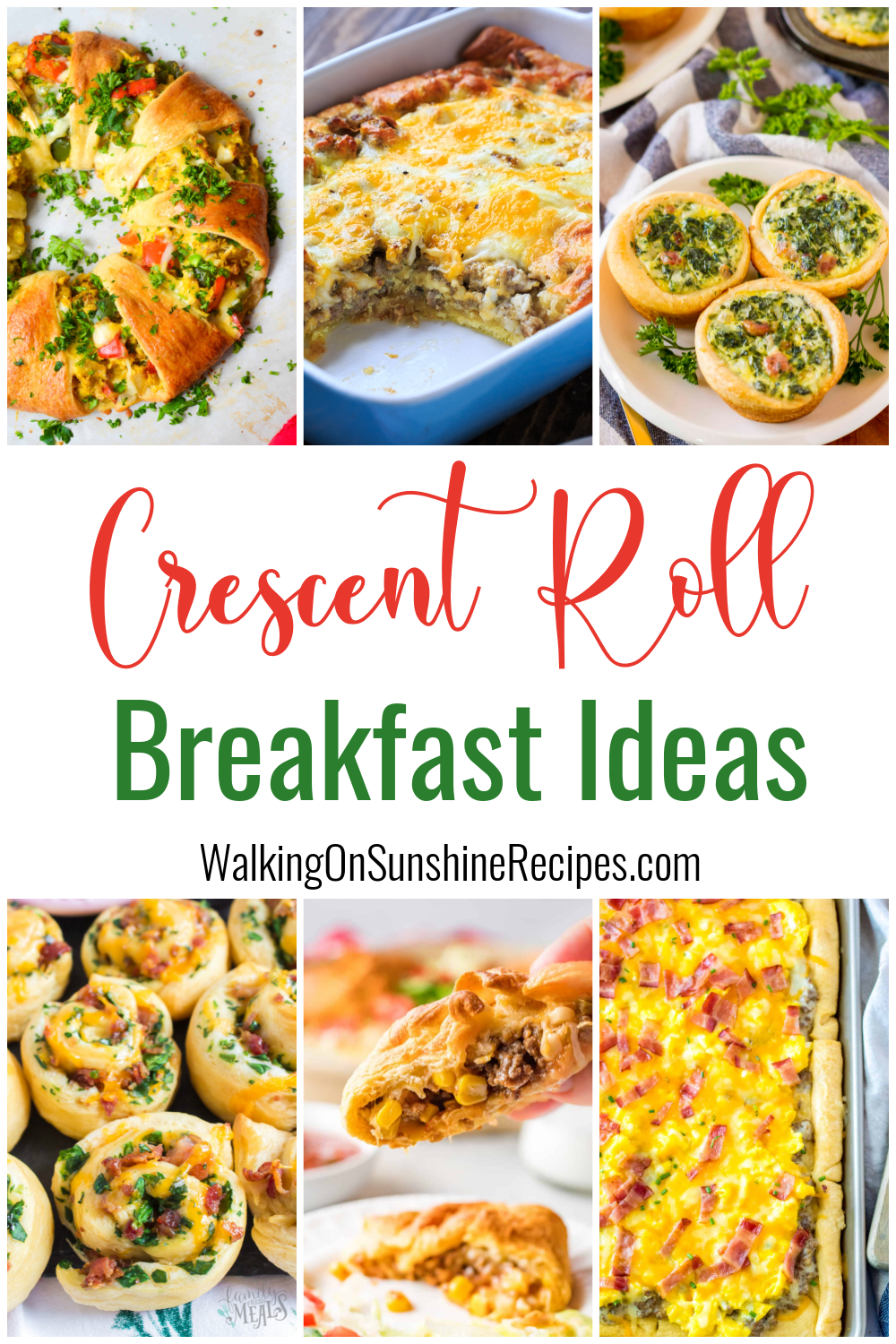 What to Make for Easter Brunch
Who doesn't love to come home after church on any Sunday and enjoy brunch? Especially on Easter Sunday?
Crescent rolls can be rolled and wrapped up with so many different ingredients turning an ordinary dinner roll into a delicious recipe fit to serve an house full of guests over the holidays.
You can use crescent rolls to make Quick and Easy Sweet Breakfast Recipes or fill them with crumbled breakfast sausage for a savory recipe.
Table of Contents
Quick Breakfast Ideas
A few other quick breakfast recipes you might also be interested in are , Breakfast Casserole with Hashbrowns and my delicious Cinnamon Roll Breakfast Casserole.
How to Unroll Crescent Rolls
Open the tube of crescent rolls by peeling away from the tab right under the top of the can. Find the perforated edge of the dough and gently roll the cylinder of dough flat.
You can either proceed according to the recipe or separate the dough into 8 triangles.
Fill the dough according to the recipe.
Then roll up the triangles starting at the wide end.
Place on an ungreased cookie sheet or a cookie sheet lined with parchment paper.
Shape the rolled dough triangles into the crescent or "half moon" shape before baking.
Helpful Kitchen Tools
This post contains affiliate links. That means that if you make a purchase after clicking on a link I may earn a small commission at no extra cost to you. For more information, click here.
More Information
More Information
More Information
More Information
More Information
How long to Bake Crescent Rolls
If you are baking crescent rolls straight from the tube, bake them in a preheated 375°F oven for about 11 minutes or until they are golden brown.
Now if you're following a specific recipe that uses crescent rolls as a base, you'll need to make sure you follow that recipe for normal baking time.
Storage Tips
You can store breakfast leftovers in the refrigerator for up to 3 days. If the recipe has fresh eggs, you may only be able to store the leftovers for one day.
Use refrigerator-safe storage containers when storing any recipe to keep the food safe.
Freezing Tips
Most baked crescent rolls prepared to serve for dinner can be frozen if there are any leftovers. My family never has that problem.
Most leftover breakfast casseroles can be frozen for up to 3 months.
Make sure you store the leftovers in freezer-safe storage containers.
If you were baking any of these

Crescent Roll Breakfast Recipes, you should check with the directions listed in the recipe card for how to freeze any leftovers.
⭐Before You Begin! If you make this recipe, please leave a review and star rating. This helps my business thrive and continue providing FREE recipes.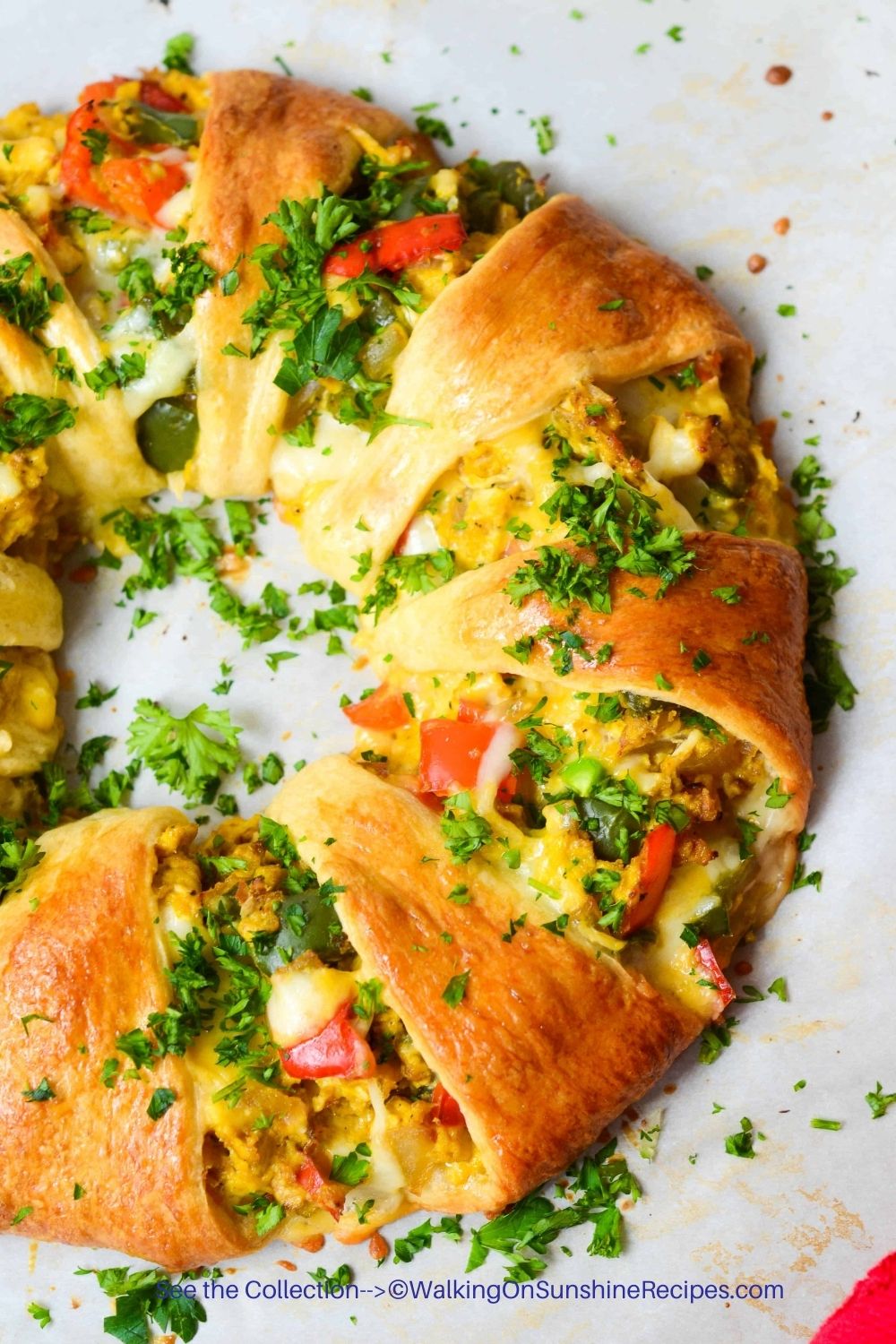 Crescent Roll Breakfast Recipes