Let's take a creative DIY approach this year with dyeing Easter eggs naturally is just one way of my fun ways to decorate Easter eggs. Put aside the cute little egg coloring kits you can buy in the store and let me show you how to create beautiful colored eggs with just a few items from your kitchen.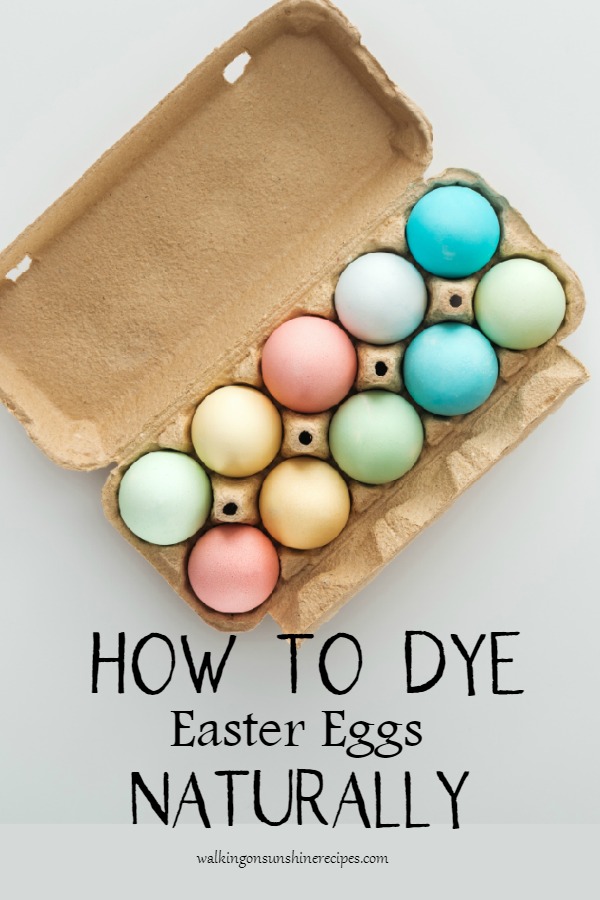 Rather than purchasing an egg dyeing kit full of artificial food coloring, let's do something different this year by dyeing Easter eggs naturally. Kids will especially love discovering all the different colors they can create and you'll have tons of fun too!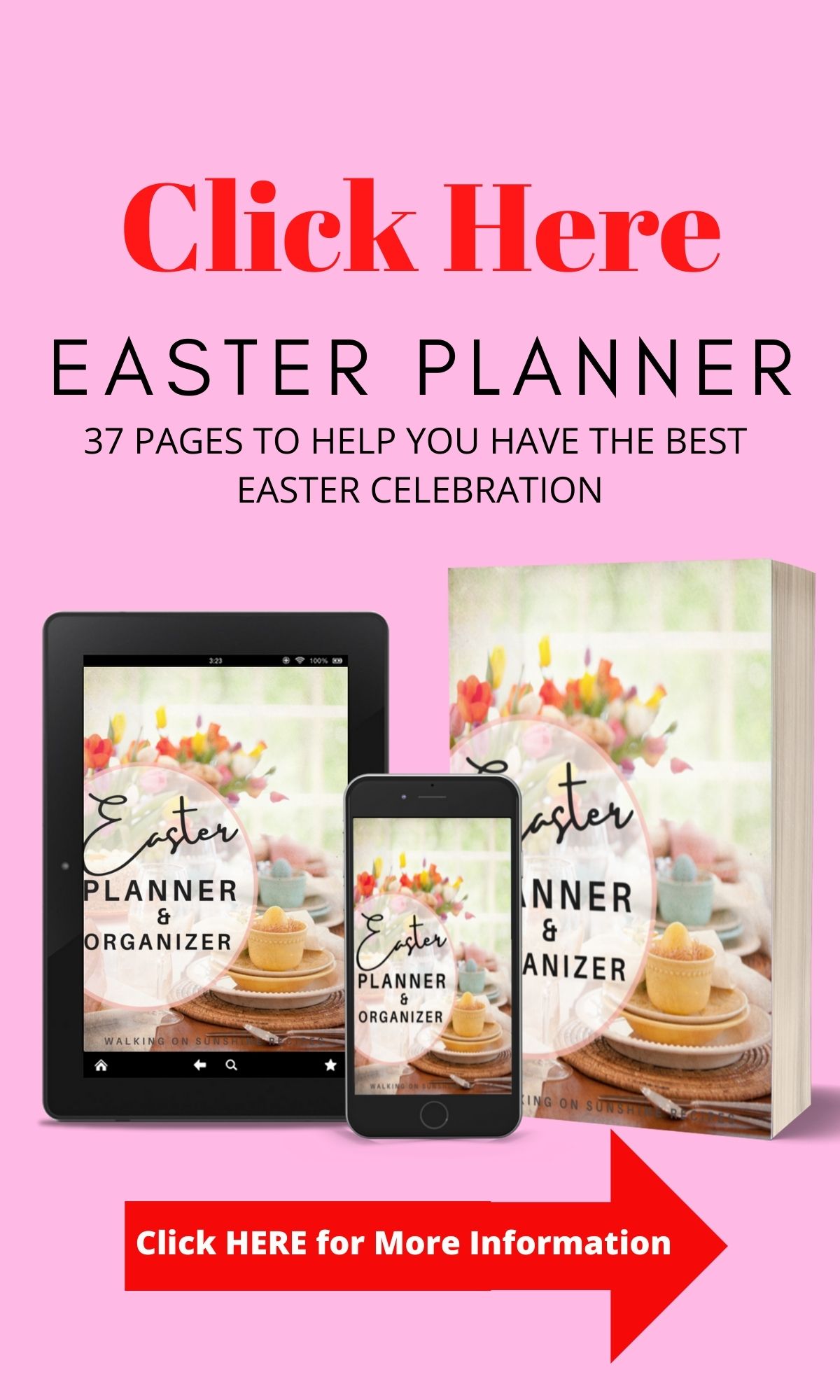 Table of Contents
How To Color Easter Eggs
Using natural dyes is as easy as choosing fruits, vegetables, dried or ground herbs, and adding them to room temperature or boiling water in order to create your color palette.
Then, you just soak hard-boiled eggs in the solution. The depth of color is determined by how long the eggs stay in the solution.
For best results when dyeing Easter eggs naturally, keep the soaking eggs in the refrigerator overnight to develop color. Once out of the solution and having been dried, it's also recommended to keep the eggs chilling in refrigerator until you're ready to display them.
How to Boil Eggs for Dyeing
But first before we can color any Easter eggs, we need to discuss how to boil eggs for dyeing. It's not that hard to do, but for some reason, come people can have a difficult time getting the perfect hard boiled egg.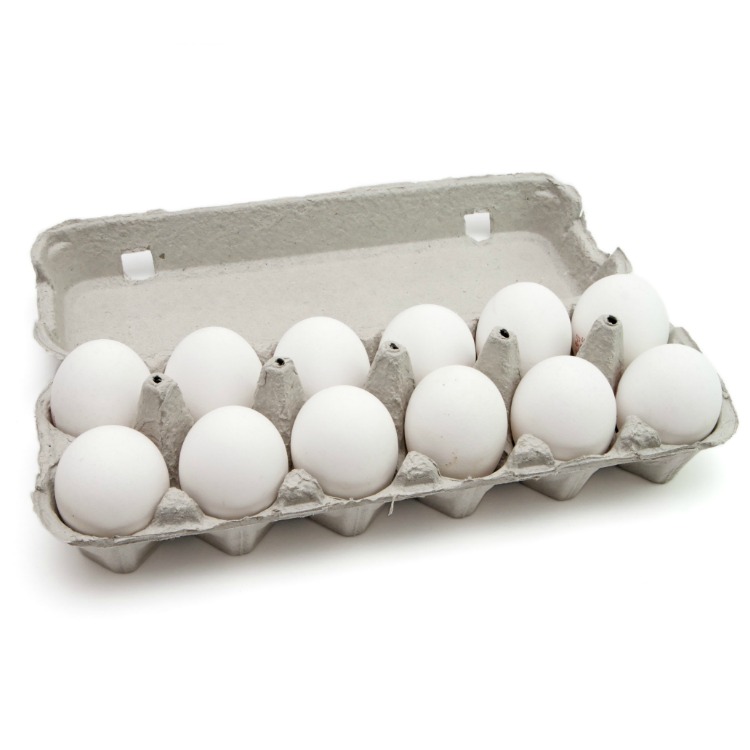 When I was first married I didn't know too much about cooking but I knew how to boil an egg. Here's the way I like to boil eggs:
Place the eggs in a pot and cover them with COLD water.
Heat over high heat until the water begins to boil.
Allow the eggs to boil for two minutes.
Remove the pot from the heat and cover with the pot's lid.
Let the eggs sit in the hot water for another 10 minutes.
Drain the eggs and serve them warm OR add cold water to the pot along with a handful of ice cubes to allow them to cool.
Store in the refrigerator until ready to color.
Tips For Coloring Eggs
Once the eggs have been boiled, allow them to cool.
Rub the shells with white vinegar which will help the dye adhere to the egg.
Create your dye solutions according to the instructions below for dye solutions.
Place eggs in deep cups or bowls with the natural dyes and let sit for several minutes; leave eggs in longer for deeper color saturation or refrigerate eggs in solution(s) overnight for richer color.
When color has been achieved, remove eggs from solutions and blot dry with a paper towel.
Experiment with both white and brown eggs. The brown eggs will take on a more muted color tone when dyed.
For glossy eggs: After your eggs have been dyed and completely dried, take a cloth and lightly rub vegetable oil on them to create an outer gloss.
Can you Color Brown Eggs?
Did you know you can color brown eggs?
You can dye eggs with brown shells just as easily.
Brown eggs produce even prettier colors!
You'll need to let the eggs sit in the natural dye solutions a little longer in order for the dye to penetrate the egg shell and change the color.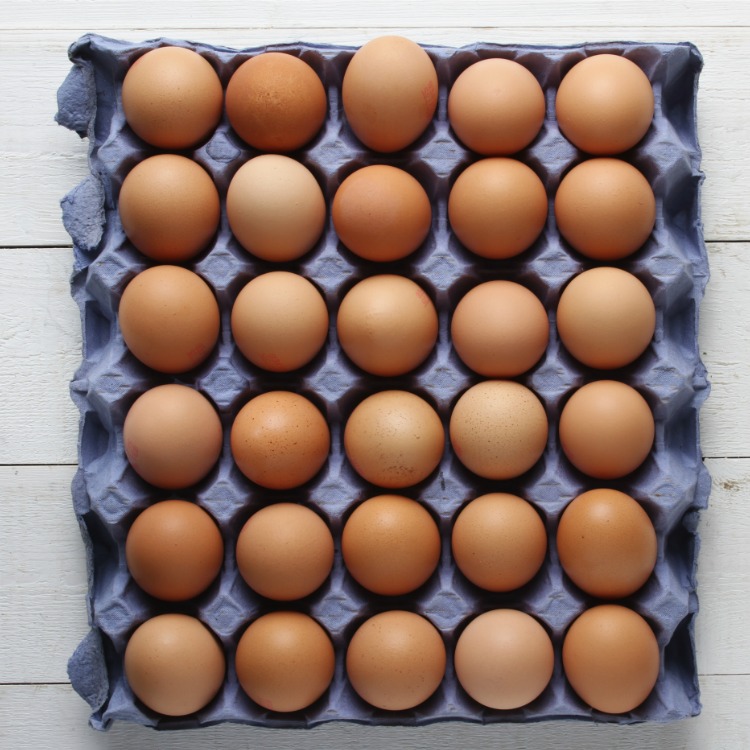 Natural Ways to Dye Easter Eggs
When dyeing Easter eggs naturally, you need to start with a cup of water and then add the following depending on the colors you want for your eggs. Add one tablespoon white vinegar to every cup of strained dye liquid, except for the muted blue and brown colors listed separately.
Blue: Use red cabbage to dye the eggs blue. Just cut ¼ head of red cabbage into chunks and add to 4 cups of boiling water. Let cool to room temperature and remove cabbage with a slotted spoon. Add vinegar.
Lavender: Mix 1 cup grape juice and 1 tablespoon vinegar.
Green: Add a cup of spinach to boiling water. Add 1 tablespoon vinegar.
Orange: Take the skin of 6 yellow onions and simmer in 2 cups of water for 15 minutes, then strain. Add 1 tablespoon vinegar. The longer you soak these eggs, the darker the color will be.
Red-Orange: Stir 2 tablespoons of ground paprika into 1 cup boiling water. Add 1 tablespoon vinegar.
Mustard Yellow: Stir 2 tablespoons of ground turmeric into 1 cup boiling water. Add 1 tablespoon vinegar.
Light Yellow: Simmer the peels of 6 oranges in 1-½ cups water for 20 minutes then strain. Add 1 tablespoon vinegar.
Dark Pink: Beet-dyed eggs will darken the longer they sit in the liquid. Cut 1 medium beet into chunks and add to 4 cups boiling water. Stir in 1 tablespoon and let cool to room temperature before removing the beets.
Light Pink: Use the same solution as above for dark pink, but remove eggs as soon as they tint to the light pink color you desire.
Do NOT add vinegar to these color combinations:
Muted Blue: Mix 1 cup frozen blueberries with 1 cup water, bring to room temperature, and remove blueberries.
Brown: Add 1 tablespoon of vinegar to 1 cup of strong, black coffee.
Tried any of these tips? Let me know in the comments!
A few other Fun Easter Projects:
Easter Bunny Deviled Eggs AppetizerMore Information
Sweet Bunny PlatesMore Information
Ceramic Easter Bunny Serving PlatterMore Information
Easter Cookie Plate SetMore Information
Easter Egg CarouselMore Information
Easter Party SuppliesMore Information