The air fryer is the perfect kitchen appliance for making delicious desserts fast. With this collection of Easy Air Fryer Desserts, you can make mouth-watering treats that are sure to impress your family and friends.
From cakes and cookies to pies and tarts, there's something for everyone to enjoy. And best of all, these recipes are quick and easy to make, so you'll be able to whip up a tasty treat in no time!
Make sure you check out all the air fryer desserts that are sure to satisfy your sweet tooth!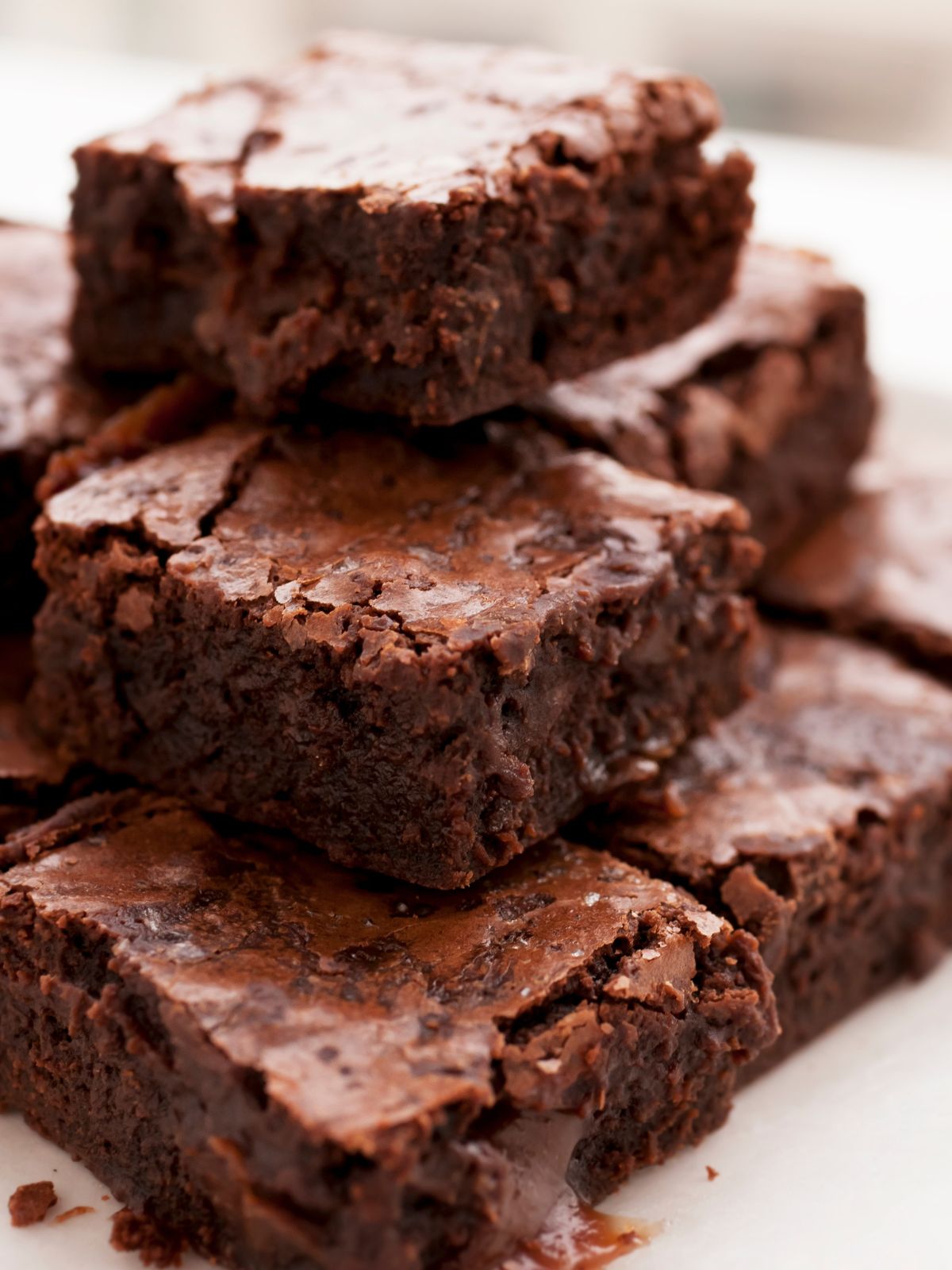 The air fryer is quickly becoming a kitchen staple, and for good reason. This versatile appliance can be used to cook a variety of foods, from crispy french fries to juicy chicken breasts.
However, air fryers are also excellent for baking desserts. Thanks to the high heat generated by the air fryer, you can achieve perfectly cooked cakes, cookies, and even pies without ever turning on your oven.
Plus, air fryers are much smaller than ovens, so they're ideal for baking when you don't want to heat up your whole kitchen. If you're looking for a delicious and easy dessert recipe to try in your air fryer, you've come to the right place today!
Looking for more Salad Recipes? Try my tomato salad, homemade Italian dressing recipe and even my pasta salad. Yum!
Table of Contents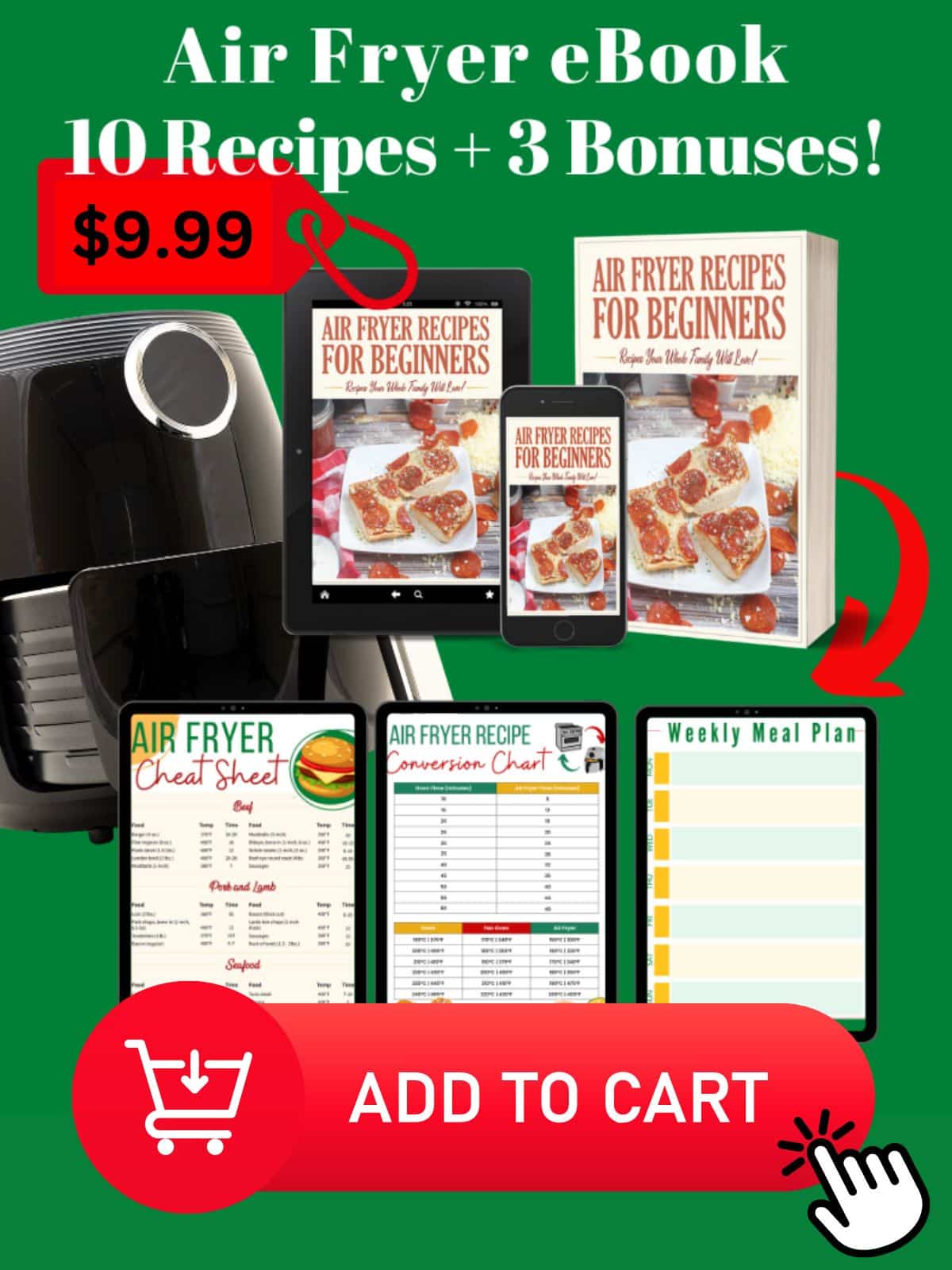 Tips for making Desserts in the Air Fryer
Air fryer desserts are all the rage these days. And for good reason! They're quick, easy, and don't require any complicated recipes. However, if you've never made air fryer desserts before, here are a few tips to help you get started:
First, its important to choose the right air fryer for your needs. If youre only going to be making small batch desserts, a small air fryer will suffice. But if you want to be able to make larger batches or even whole cakes, youll need a larger air fryer.
Once youve chosen the right air fryer, its time to start thinking about what kind of desserts you want to make. Air fryers are great for all sorts of desserts, from cookies and brownies to fruit fritters and even pies. So don't be afraid to try out new recipes!
When making air fryer desserts, remember to adjust the cook time accordingly. Air fryers cook food much faster than traditional ovens, so youll need to reduce the cook time by at least half. Otherwise, your dessert will be overcooked and dry.
When baking in an air fryer, it is important to use recipes that have been specifically designed for air fryers. This will ensure that your dessert comes out perfect every time.
Easy Air Fryer Cookies
Cookies are a classic air fryer dessert. They are quick and easy to make, and they come out perfectly crispy every time. Making air fryer cookies is a great way to enjoy a delicious treat without having to turn on the oven:
Simply mix your cookie dough according to recipe instructions, shape into balls, and place in the air fryer basket.
Cook for 5-7 minutes at 375°F until golden brown.
Let cool for a few minutes before enjoying your fresh-baked air fryer cookies!
Air Fryer Chocolate Chip Cookies
Chocolate chip cookies are a classic dessert that can also be made in the air fryer. All you need is your favorite chocolate chip cookie recipe, and an air fryer:
First, preheat the air fryer to 350 degrees Fahrenheit.
Then scoop the chocolate chip cookie dough in the air fryer basket, making sure to leave space between each cookie.
Cook for six minutes, or until the cookies are golden brown.
Once they're done, remove from the air fryer and enjoy!
Helpful Kitchen Tools
This post contains affiliate links. That means that if you make a purchase after clicking on a link I may earn a small commission at no extra cost to you. For more information, click here.
DASH Tasti-Crisp™ Electric Air Fryer Oven CookerMore Information
Air Fryer Crisper PlateMore Information
Air Fryer Magnetic Cheat SheetMore Information
2-Pack Air Fryer Silicone Pots, 8 InchMore Information
⭐Before You Begin! If you make this recipe, please leave a review and star rating. This helps my business thrive and continue providing FREE recipes.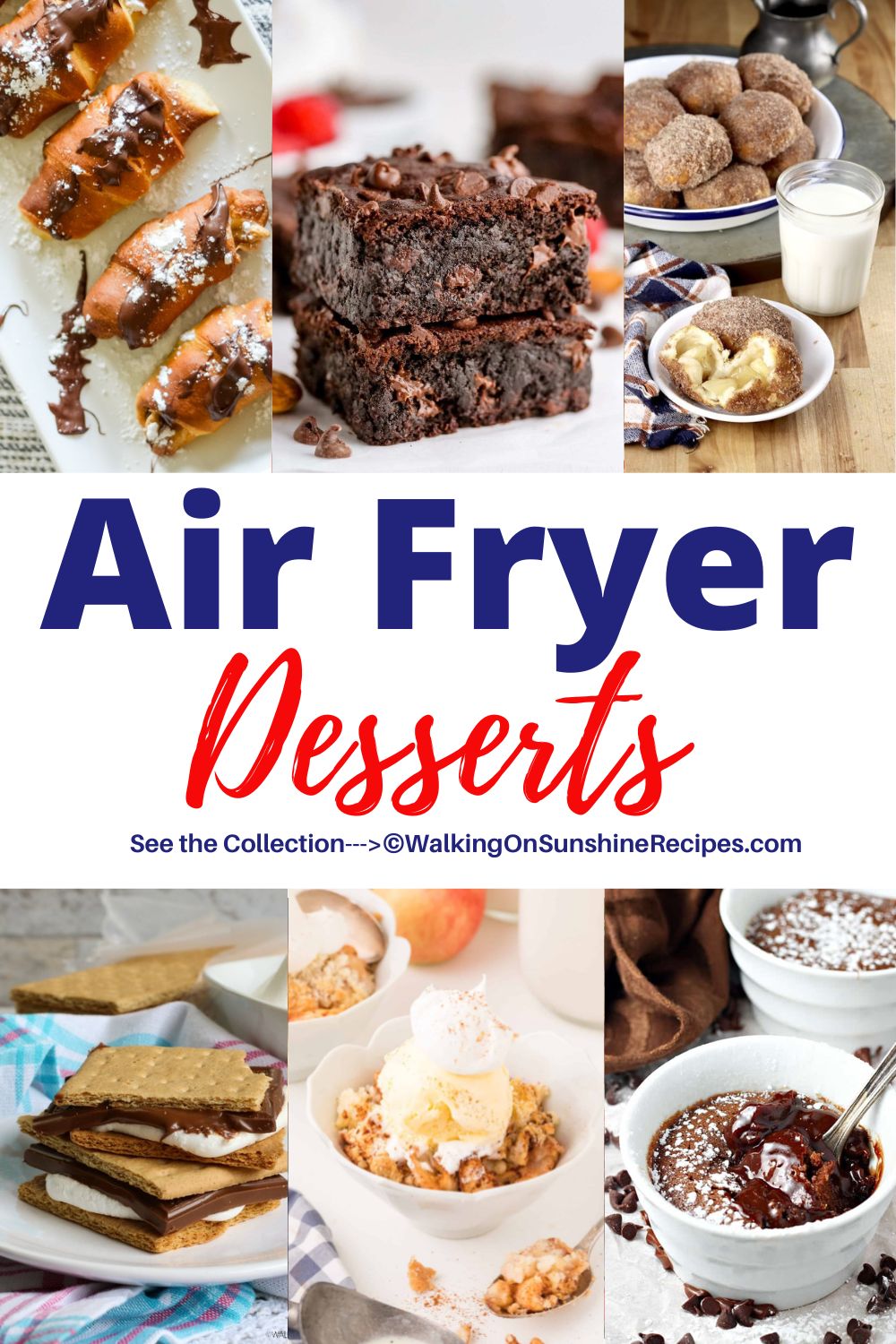 Easy Air Fryer Desserts
With this collection of Easy Air Fryer Desserts, you can make mouth-watering cakes, cookies, pies and more that are sure to impress!