Eat at Home Menu Planning will help you get dinner on the table every night for your family. Let's talk Menu Planning today and how easy this program makes it for us. This post has been updated from last year with new information and NEW Meal Plans!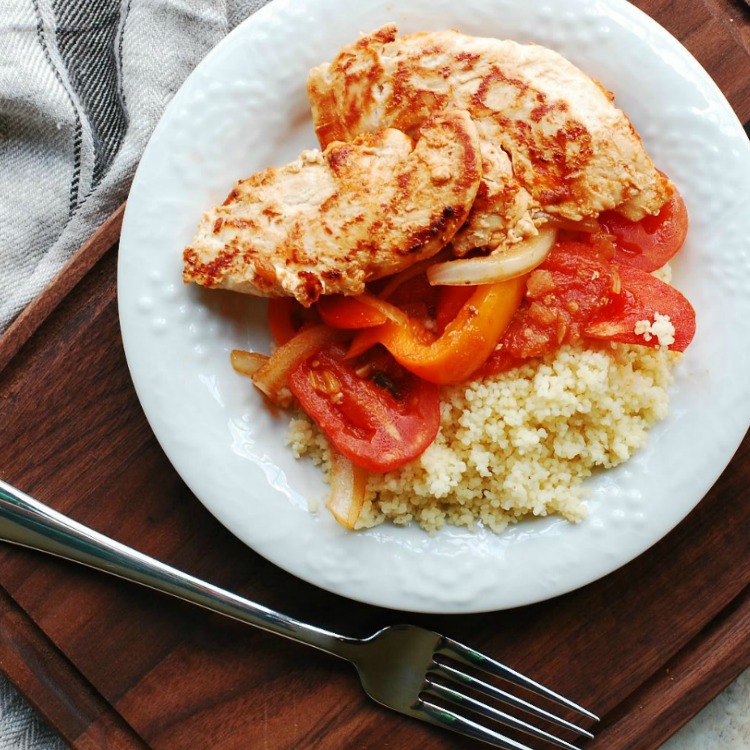 This post contains affiliate links. Your cost is the same, but I earn a commission when you shop through them. For more information, click here.
Eat at Home Menu Planning
I am SO excited to see that the Eat at Home Menu Plans are on sale this week! If you've been struggling with getting dinner on the table for your family, this is the plan for YOU! The Eat at Home Menu Planning does all the work for you.
Use the code HOME to save 30% today at checkout when you sign up for their plan (either the monthly plan, the quarterly plan, or the yearly plan), It's only a few dollars per week and you get four different menu plans for every week.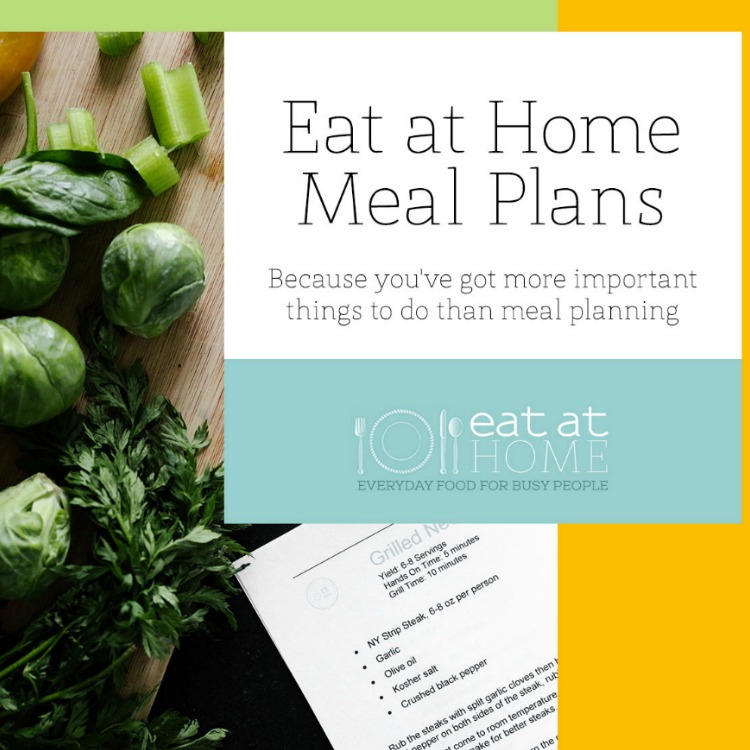 You get menu plans and grocery lists AND you get access to four different plans. The recipes can all be fixed quickly, with only a few minutes of prep time because the recipes use common pantry ingredients.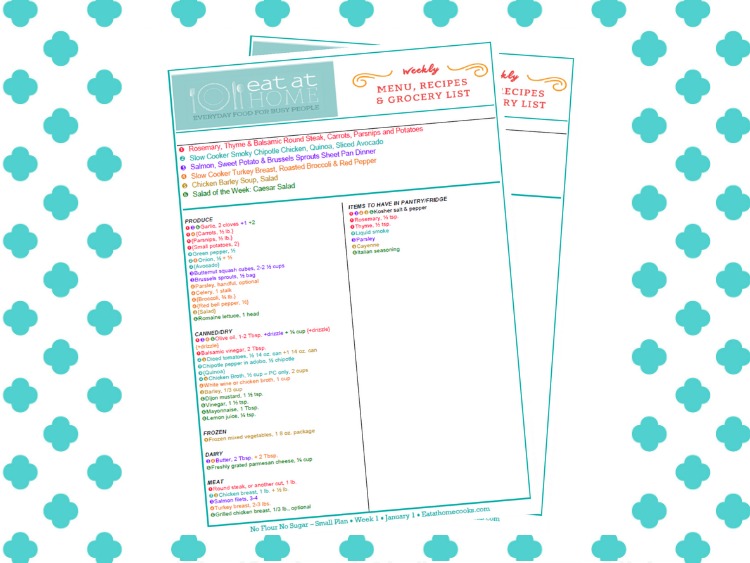 How Menu Planning Works:
This system is very easy because all the work is done for you. All you need to do is choose which menu plan you want to use, print the grocery list, go shopping and then start cooking!
You have four different menu plans to choose from:
Traditional
Wholesome Traditional
No Flour, No Sugar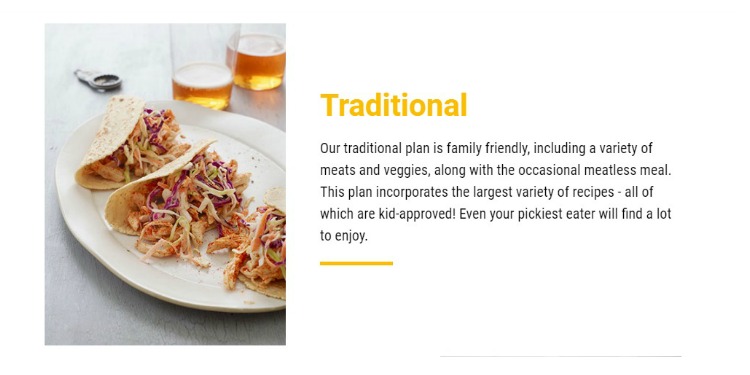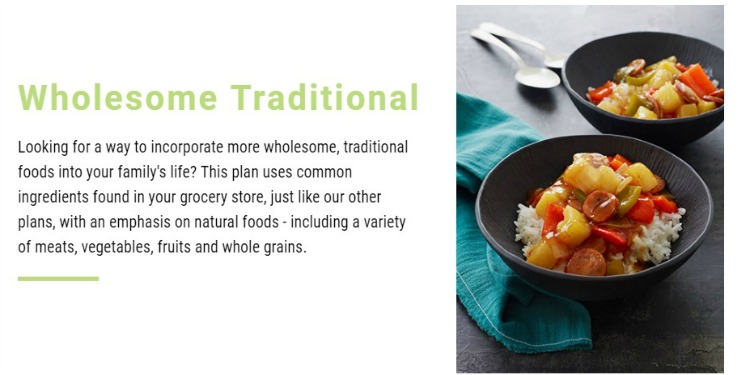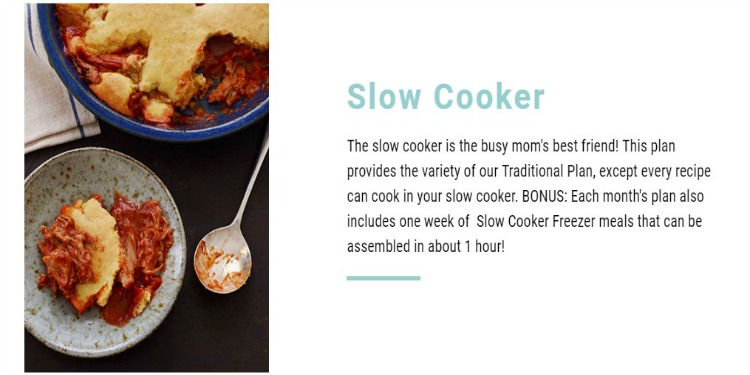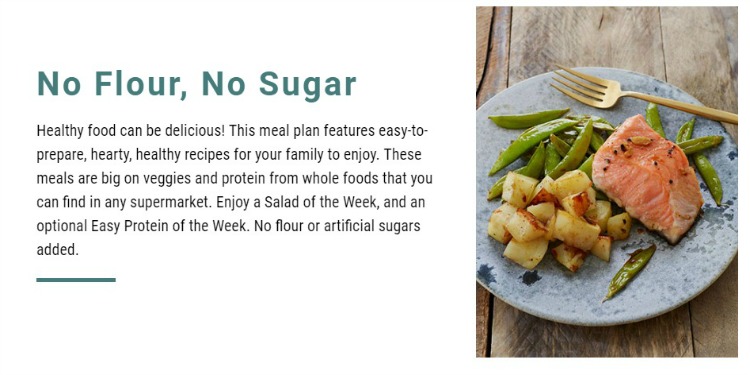 How to Order the Menu Planning:
Start HERE
Use the code HOME at checkout
Sign up for a 1-month, 3-month, or 1 year subscription – you can cancel anytime, however, the best price is definitely on the annual plan, but try it out for just a month and see what you think if you're unsure!
Once you've signed up, you'll have access to ALL of the menu plans including the new No Flour, No Sugar Plan, her Slow Cooker Plan, her Traditional Plan AND her Wholesome Traditional Plan (that's the one I'm using next week.)
I promise this will change dinnertime in your home!
How to Use the Menu Planning:
Using these meal plans is the best way to make dinner simple and easy.
Choose your plan – you get access to four different plan types!
Shop with the color-coded grocery list
Make dinner – you get slow cooker, instant pot, 15-minute recipes and more!
With this sale, the annual plan is so inexpensive if it saves your family from eating out just once or twice, you'll have paid for the plan. Anything on top of that is money in your pocket.
Use the code HOME to save 30% today!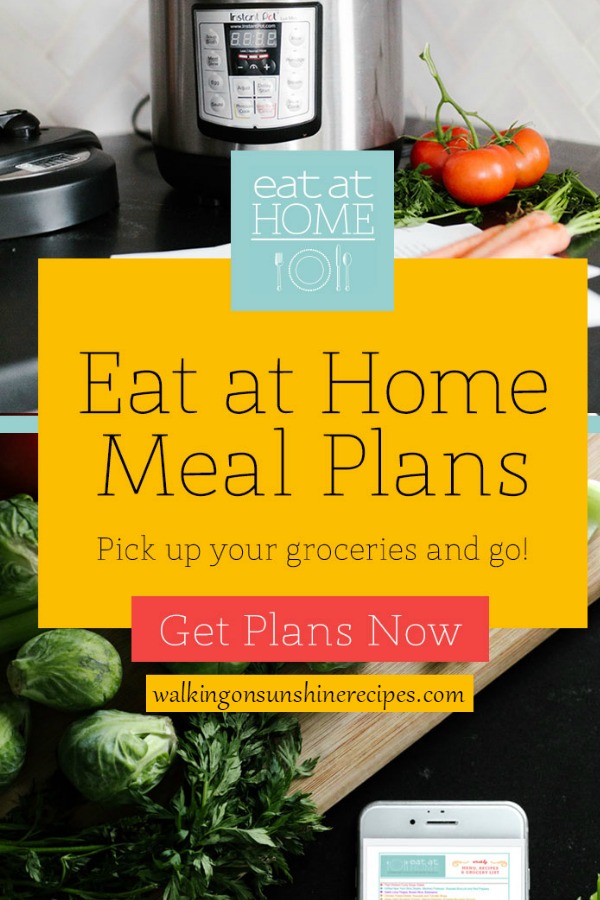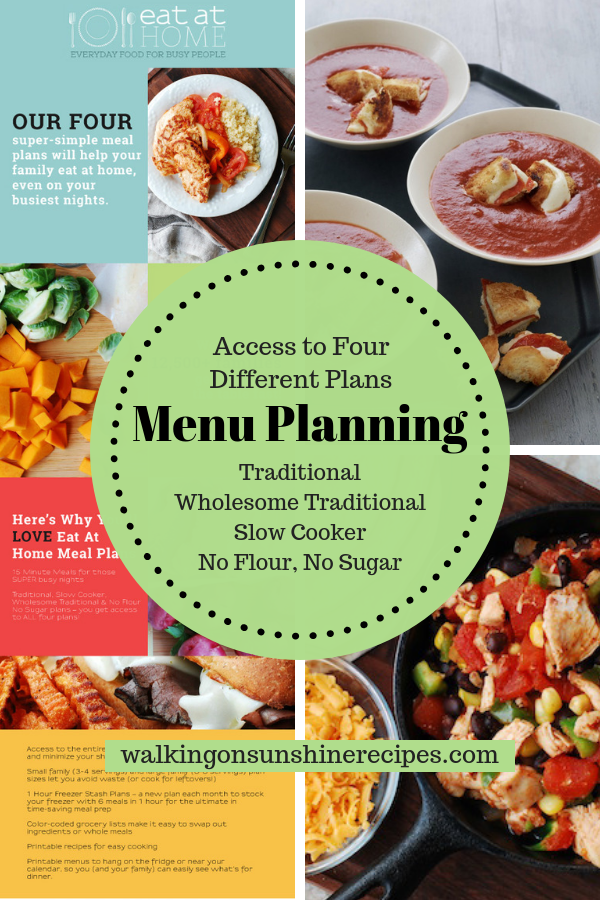 In case you're looking for more dinner ideas, check out the past Weekly Meal Plans available on the site for you: