This week's meal plan is featuring crock pot recipes! It's the perfect solution for making meal-time easy.
This week's recipes include, chicken taquitos, honey garlic chicken with veggies and a slow cooked brisket recipe that's the perfect weekend Sunday comfort food recipe.
Check out the other Weekly Meal Plans available for you and grab the FREE Pantry List Essentials Printable below!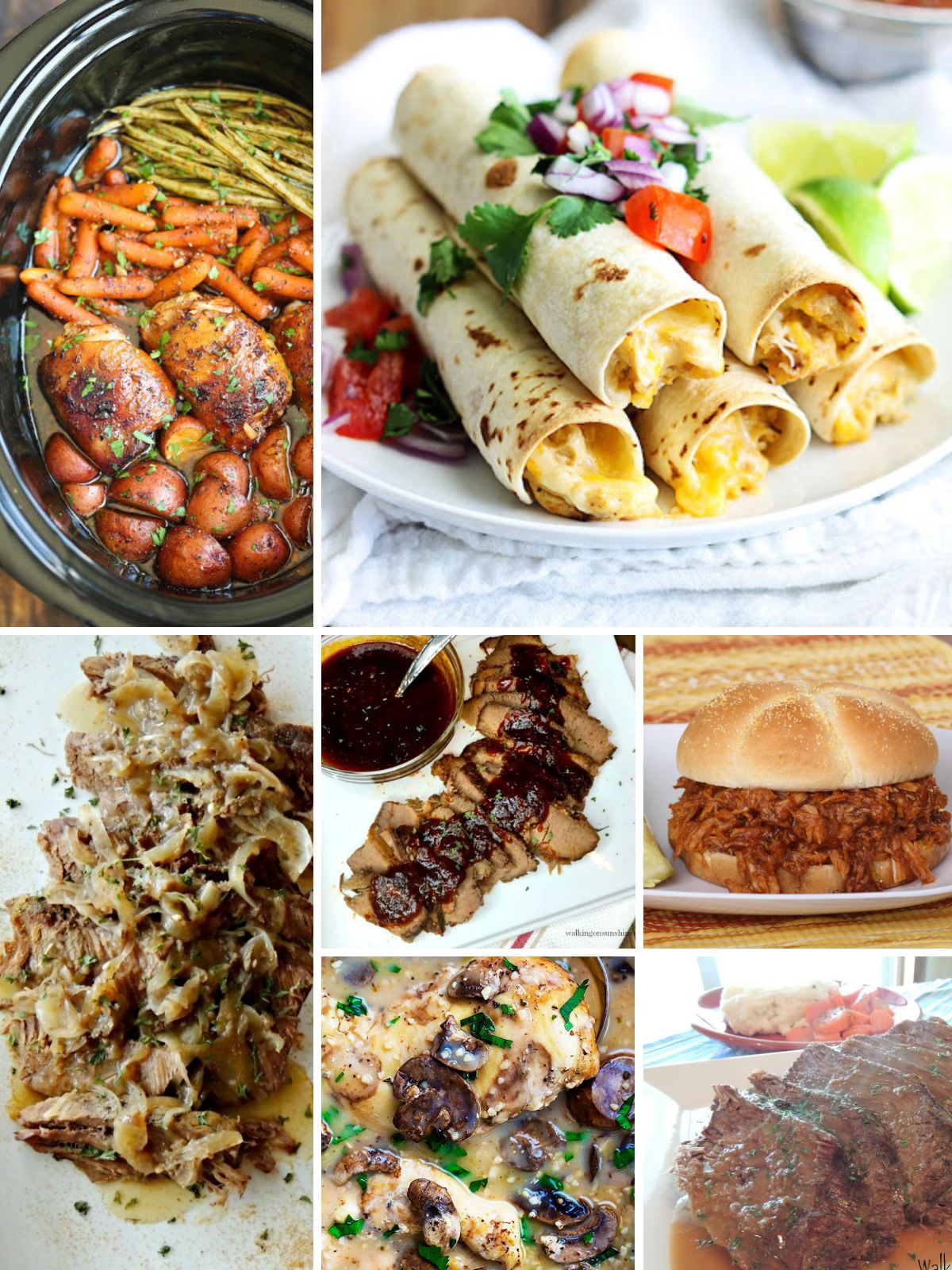 Using your crock pot to help you cook dinner means less time spent in the kitchen actively cooking. There's usually few dishes to wash and there's nothing like coming home to a hot meal that's waiting for you.
In this week's meal plan, I've included a few of my Family Favorite Crock Pot Recipes that use the slow cooker so you can spend more time with your family enjoying dinner and less time in the kitchen!
Make sure you check out 10 Essentials Pantry Items, Slow Cooker, The Perfect Kitchen Appliance and  Freezer Meal Planning Tips to further help you customize your family's dinner.
Table of Contents
Crock Pot Meal Prep
When you're ready to start layer all your ingredients in the crock pot according to the directions in the recipe. Some recipes may call for the meat to be marinated before adding it to the crock pot.
If the recipe calls for liquid, always add that at the end. Then set the crock pot on low so it slowly cooks throughout the day. Which will give you plenty of time to come home to a delicious finished dinner.
Complete your Meal Planning
Once you've decided on dinner, pick a side dish to serve with the recipes listed below. Side dishes should include potatoes or rice along with one or two veggies.
A tossed salad with homemade ranch salad dressing is always an easy side dish to prepare at the end of a long day.
Easy Family Meal PlannerClick HERE for More Information
Become a Member!
If you're looking for more detailed meal plans for TWO PEOPLE that include grocery lists, you're going to love Eat at Home Menu Plans for TWO. The Eat at Home Menu Planning does all the work for you. For only a few dollars per week and you get four different menu plans for every week.
Save 25% off any plan with the code WOS25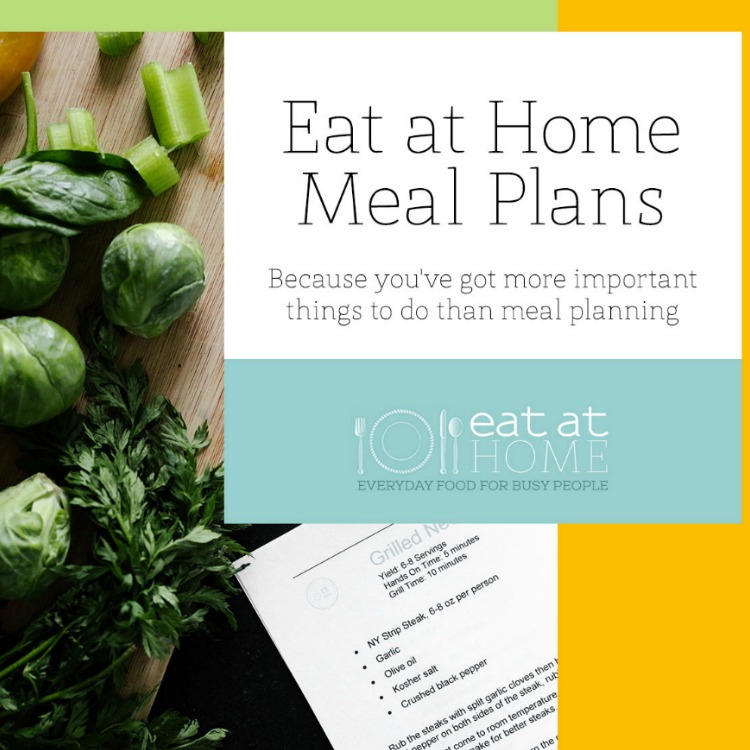 More Information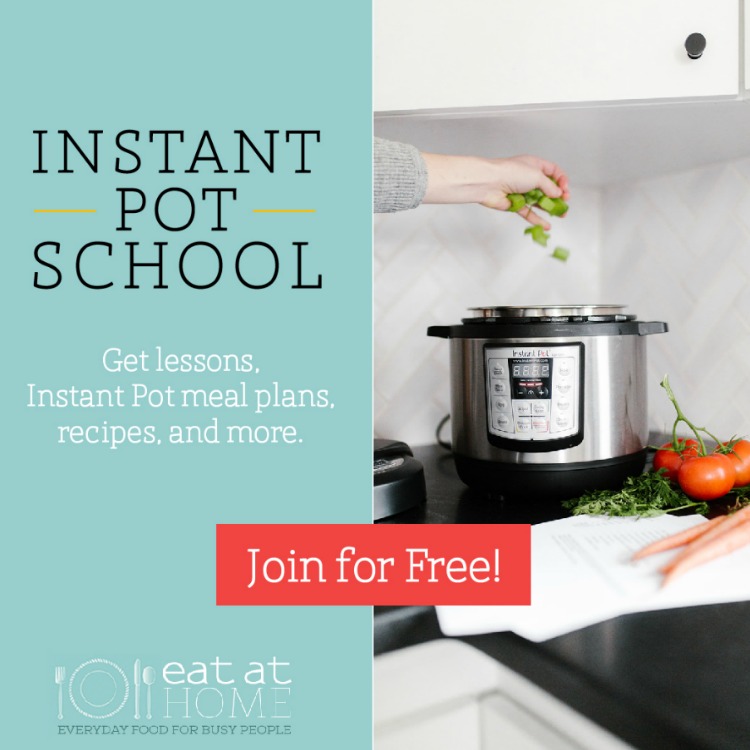 More Information
📋 Weekly Meal Plan
⭐Before You Begin! If you make any of these recipes, please leave a review and star rating. This helps my business thrive and continue providing FREE recipes.
Crock Pot Recipes - Weekly Meal Plan
Photo Credit: damndelicious.net
Forget about complicated recipes - you can now create a delicious meal with no fuss! Combine all your ingredients into one pot and voilà, dinner is served. It's never been easier to get the perfect dish in record time.
Photo Credit: www.lecremedelacrumb.com
Slow-cook that flavorful creaminess, roll it up with soft tortillas and bake – you've got a magnificent meal the whole family will adoringly request again and again! Savour in this delicious dish for an effortless yet scrumptious dinner.
Photo Credit: walkingonsunshinerecipes.com
This recipe for BBQ Chicken can be made either in the slow cooker or in your instant pot. Same ingredients...only the slow cooker will cook the chicken longer than the instant pot.
Photo Credit: walkingonsunshinerecipes.com
Enjoy a delicious Sunday dinner with this tried and true pot roast recipe! Made in the crockpot, each savory bite of juicy meat will always be cooked to perfection.
Photo Credit: walkingonsunshinerecipes.com
Craving a savory meal that's bursting with flavor? Try this slow-cooker brisket! The chili sauce and crock pot combine to create the perfect blend of smoky, juicy taste. Enjoy tender meat made easy in your own kitchen!
Photo Credit: walkingonsunshinerecipes.com
Enjoy tender, juicy meat with the perfect amount of savory gravy for serving over some delicious buttered noodles or homemade mashed potatoes.
Photo Credit: www.lecremedelacrumb.com
Savory flavors combine in this delicious chicken marsala dish, cooked to perfection with slow-cooker ease. Ideal for a cozy dinner at home!
This recipe has been updated since it first appeared in 2018 with new photos, and information. I hope you enjoy the updates as much as I enjoyed working on them!