Frugal Meal Planning can be a powerful tool when it comes to sticking to a budget while still serving and enjoying delicious food.
If you are looking for ways to save money on your grocery shopping bill all while preparing delicious recipes, check out the tips included below. These tips will help you plan dinner recipes that your family will enjoy without breaking the bank.
Check out the other Weekly Meal Plans available for you!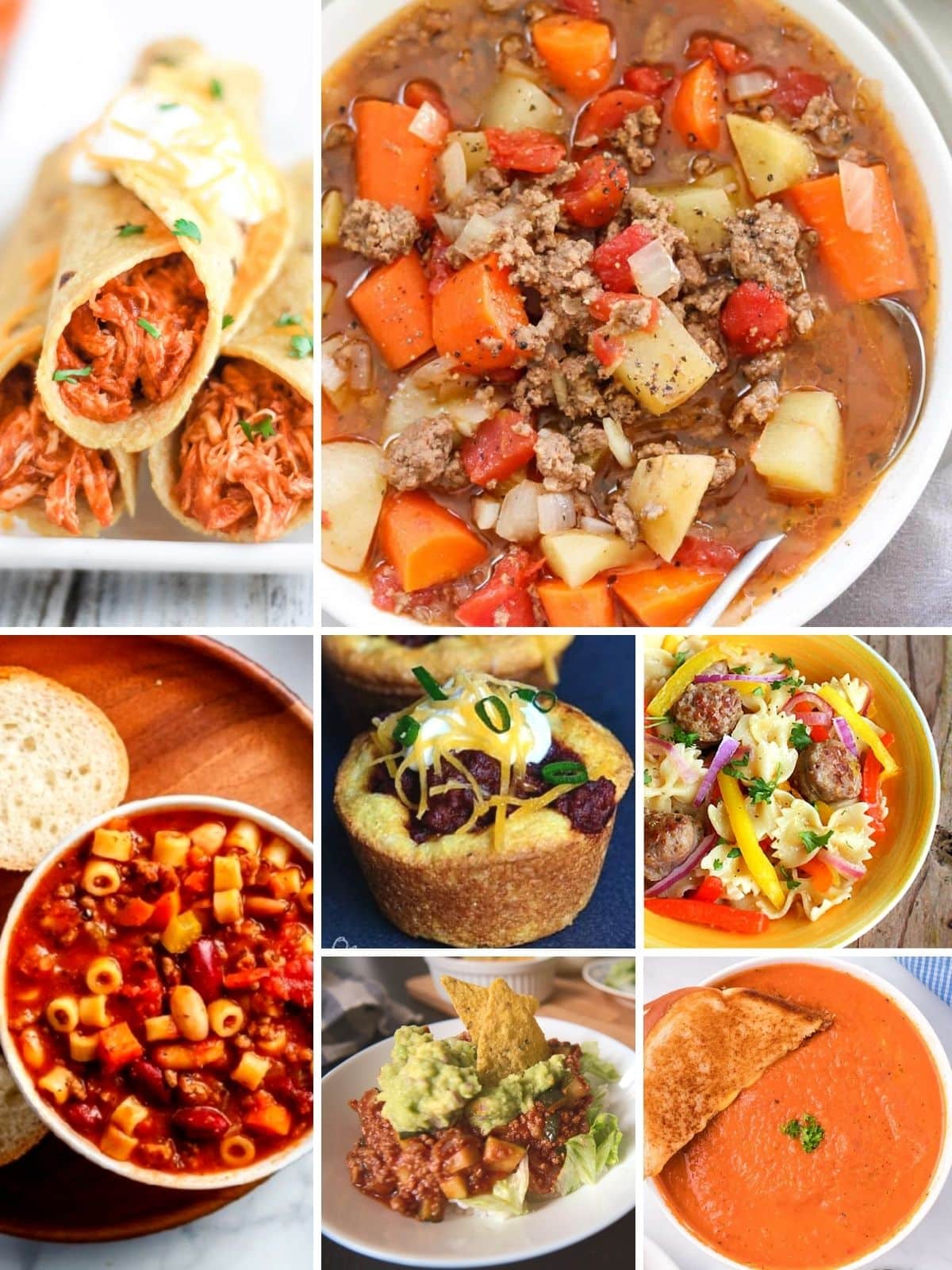 I'm here today with a few more tips, recipes, and frugal dinner ideas that will help you stretch your dollar further while planning a delicious meal plan for your family.
With the right tips and ideas, budget-friendly meals don't have to lack taste! They can be delicious as well as frugal. In this blog post we'll explore a few meal planning tips as well as recipes that will make your wallet happy while still satisfying your taste buds.
Make sure you check out 10 Essentials Pantry Items, Slow Cooker, The Perfect Kitchen Appliance and Freezer Meal Planning Tips to further help you customize your family's dinner.
Table of Contents
What is the cheapest way to meal prep?
An easy way to save money while meal planning is to first take stock of what you have on hand in your pantry and in your freezer. That's where our pantry list printable comes in handy! Make sure you grab the FREE PRINTABLE above!
Once you know what's in your pantry and freezer, you can start to plan meals around those ingredients.
Check out what's on sale at your local grocery store.
If you need an ingredient to complete a meal and it's not on sale, consider purchasing the store-brand over the well-known brand.
See if there are any co-ops or farmers markets nearby that you can purchase fresh produce from to help save money.
If you can't do fresh vegetables because of cost, opt for freezer vegetables.
Make a list and stick to it! Do your shopping online so you're not tempted to buy anything extra.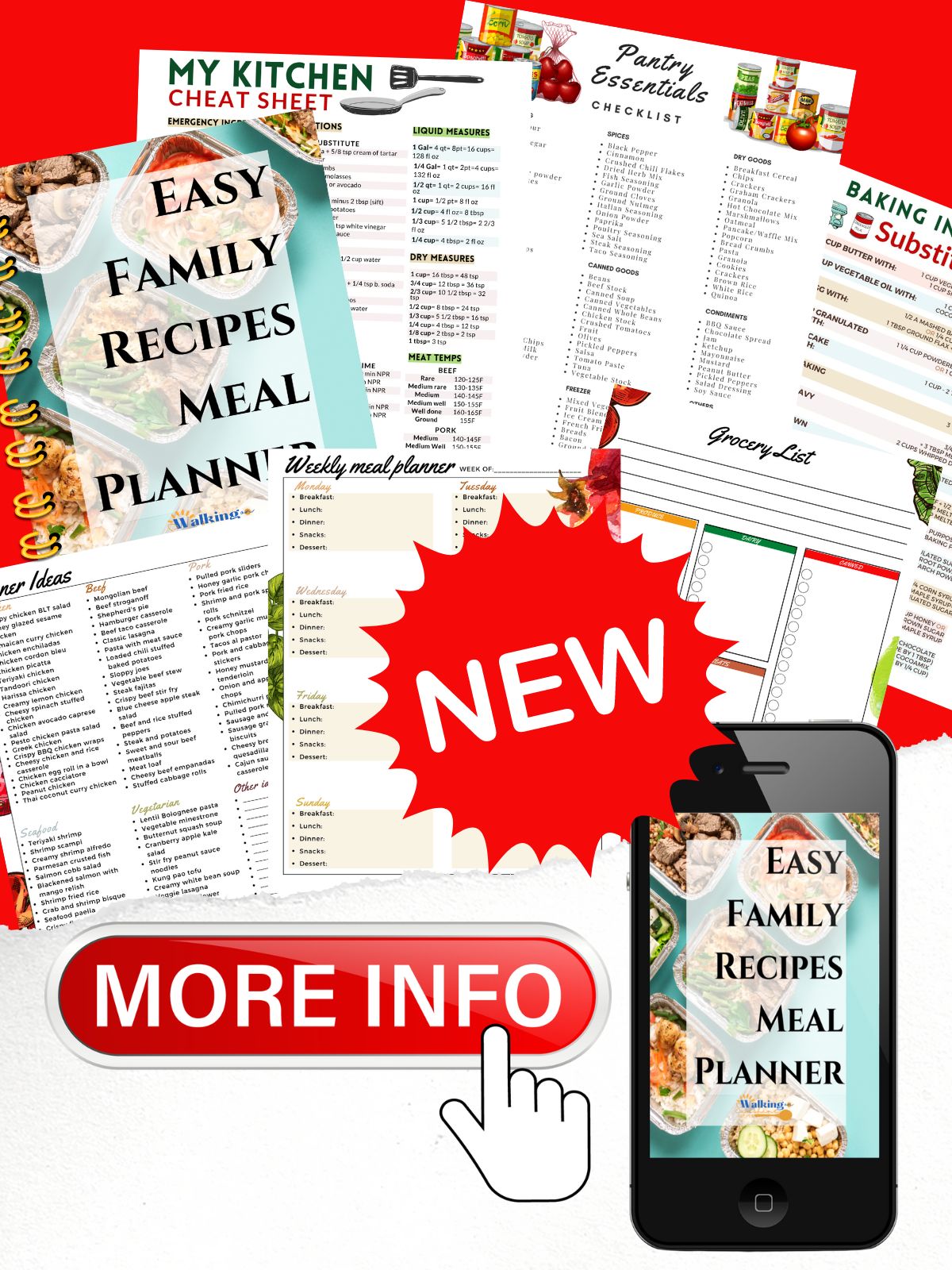 Frugal Recipes
Another way to prepare frugal recipes is to try batch cooking. Prepare large portions of food all at once and then freeze them in portion-sized containers. Batch cooking is a great way to save time and money!
It requires you to buy ingredients once, and cook once. Plus, it can also reduce waste as you are able to use food before it spoils. To get started, focus on making meals that freeze well.
Pizza dough is one recipe I like to create on my own to help save money. It's easy to make and it freezes great! And we always have it ready to go for a fast, inexpensive meal.
Besides using the dough for basic pizza, I can prepare a Sausage and Peppers Stromboli, or make bread sticks to serve with an inexpensive soup recipe.
Keep it simple; excellent meals don't come with a price tag!
Become a Member!
If you're looking for more detailed meal plans for TWO PEOPLE that include grocery lists, you're going to love Eat at Home Menu Plans for TWO. The Eat at Home Menu Planning does all the work for you. For only a few dollars per week and you get four different menu plans for every week.
Save 25% off any plan with the code WOS25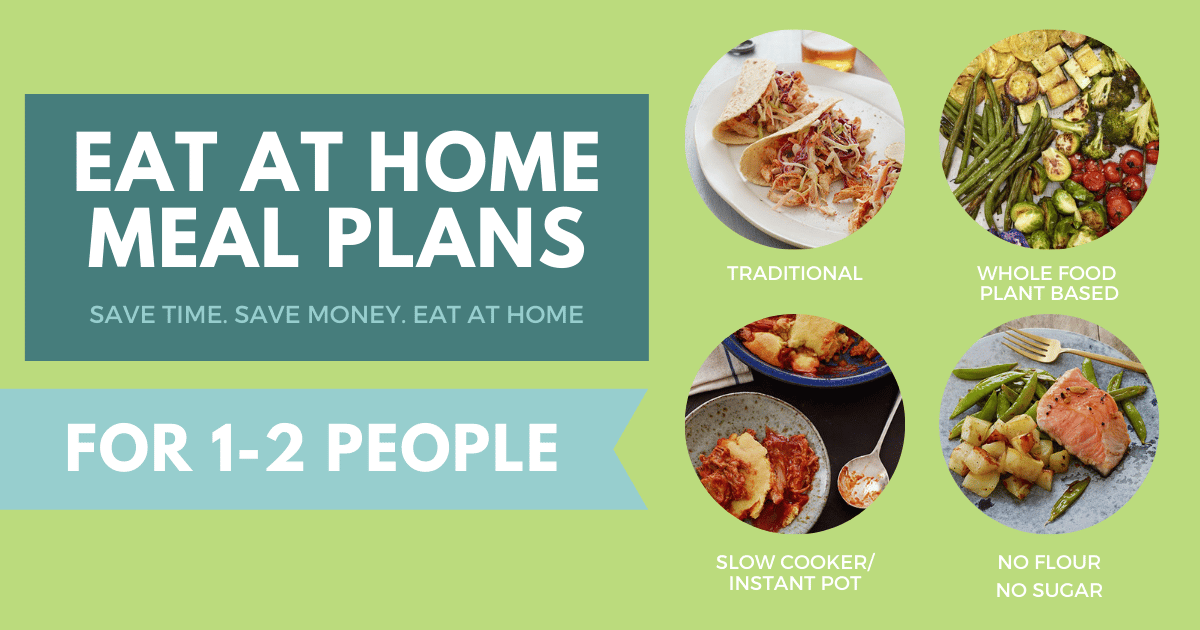 🛒Helpful Kitchen Tools
7-Pc Ceramic Bakeware Set with Lids
Set of 3 Oval Casserole Dishes
3 Pack Ceramic Baking Dishes
Insulated Casserole Carrier
🍽 Weekly Meal Plan Collection
This recipe has been updated since it first appeared in 2018 with new photos, and information. I hope you enjoy the updates as much as I enjoyed working on them!