Hot Cross Buns are sweet buns made with currants or raisins, marked with a cross on the top traditionally enjoyed over the Easter holidays. Here is my sister's recipe that you can prepare to serve to your family on Easter Sunday morning brunch this year.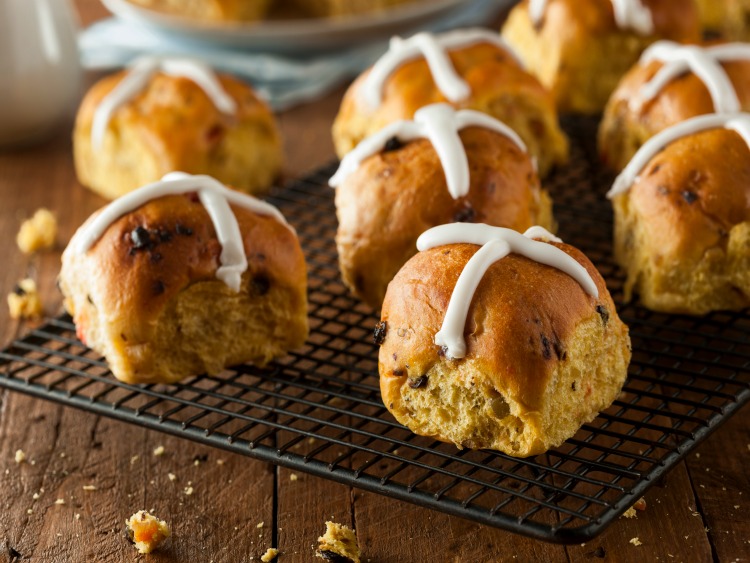 Name a favorite recipe you have every year for Easter. For some people it's always having a favorite ham or lasagna recipe that their grandmother made for Easter Sunday dinner. Or maybe it's the tradition of spending time together coloring Easter Eggs and decorating baskets.
For my family we always had a chocolate bunny in our basket that my father would eat the ears off of the night before Easter. I don't know why, but over the years it became a tradition that we kids couldn't "touch" the bunny until after my father took a bite from the ears.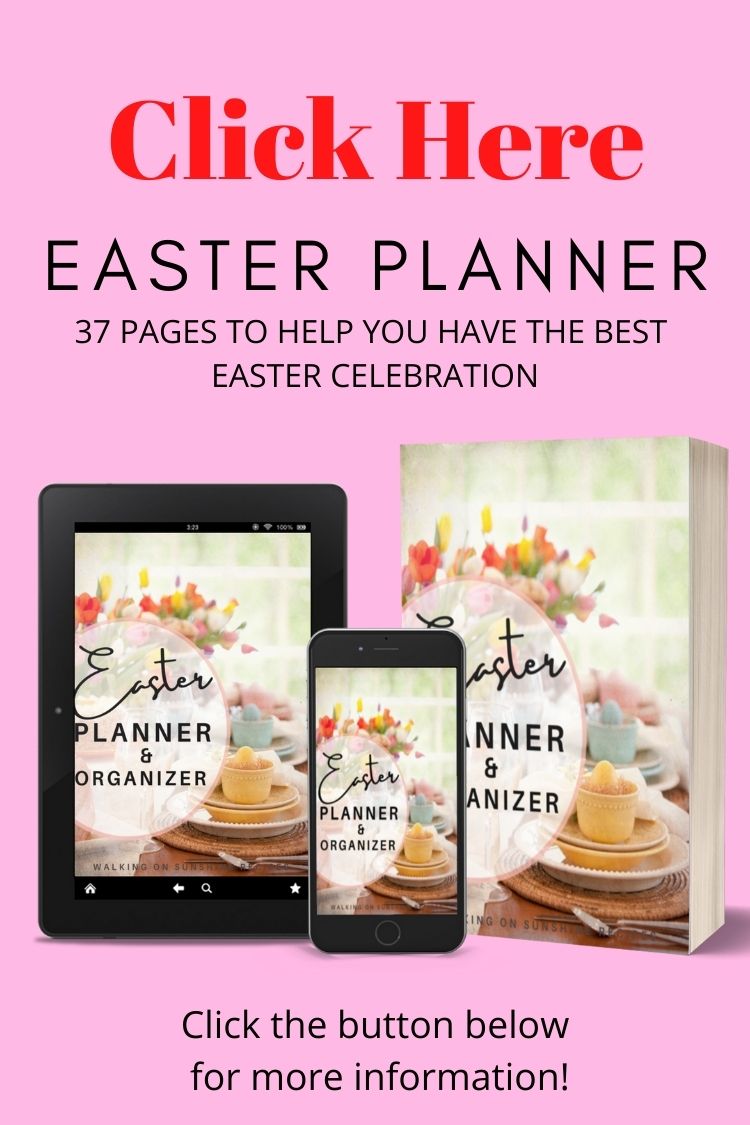 Hot Cross Buns
Another tradition that is very popular around the Easter holiday is Hot Cross Buns. They usually appear in homes a few days before Easter.  They're either purchased from a bakery or your mother bakes a favorite homemade recipe that's been in the family for years.   
A traditional hot cross bun is a sweet bun with raisins or currants. My family loves them with raising. After they have baked and cooled, they're marked on top with a cross to symbolize the crucifixion of Christ. Most people prefer to pipe icing on the top of the buns to get the cross shape.
For our family, it's my sister who bakes hot cross buns and usually brings a tray with her to our house for our Easter Sunday meal. This is a photo of a tray of hot cross buns my sister, Liz, brought with her last year to our house. They were amazing!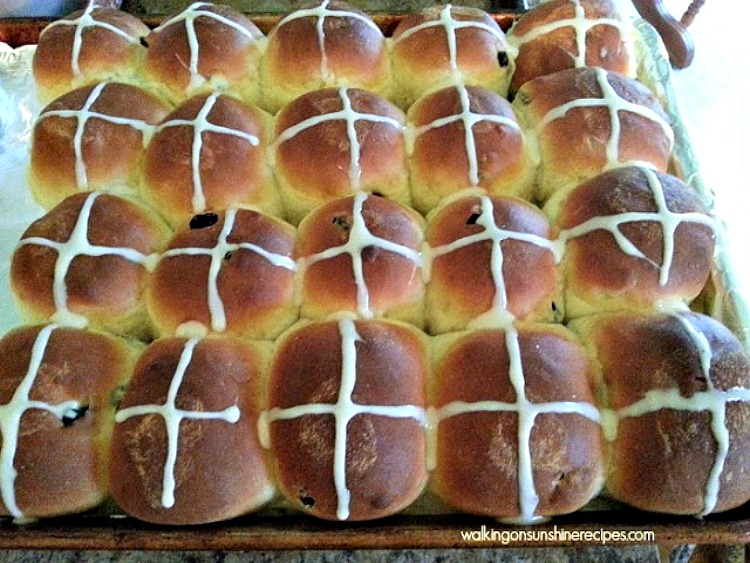 Why are they called Hot Cross Buns?
No one knows exactly why they are even called Hot Cross Buns, some people say that they were originally called Good Friday Buns because you ate them on Good Friday. While hot cross buns are now sold and enjoyed throughout the year, they were once reserved for Good Friday alone.
If you've never made them before, why not start a new tradition with your family this year?
Tips for Making Hot Cross Buns
Make sure you print out the recipe below and save it for later!
This recipe calls for warm milk and not warm water like a traditional yeast bread recipe:
Milk creates breads that taste richer and have a more velvety texture.
Using milk will give the buns a softer crust that will brown more quickly due to the sugar and fat in milk.
The milk needs to be warm to activate the yeast so the dough will rise. However, if it's too hot, it will kill the yeast and the dough won't rise either. Make sure you use a thermometer to test the temperature of the milk before adding it to the yeast.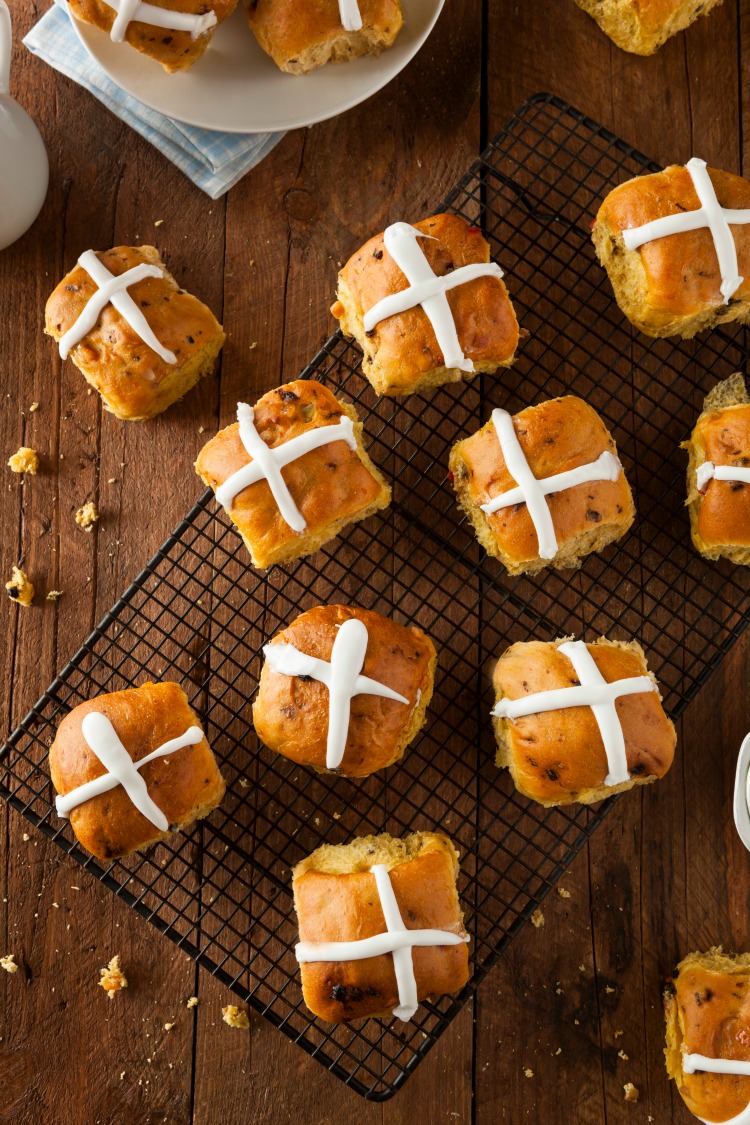 How to Store Hot Cross Buns
You can store the buns after they have cooled completely and the icing is dry. 
Place them in an air-tight container where they'll remain fresh for up to 3 days. 
To freeze the buns, wrap them individually in plastic wrap. Place them in a freezer safe plastic bag or storage container. You can keep them in the freezer for up to two months. 
Tried this recipe? Let me know in the comments and don't forget to rate it!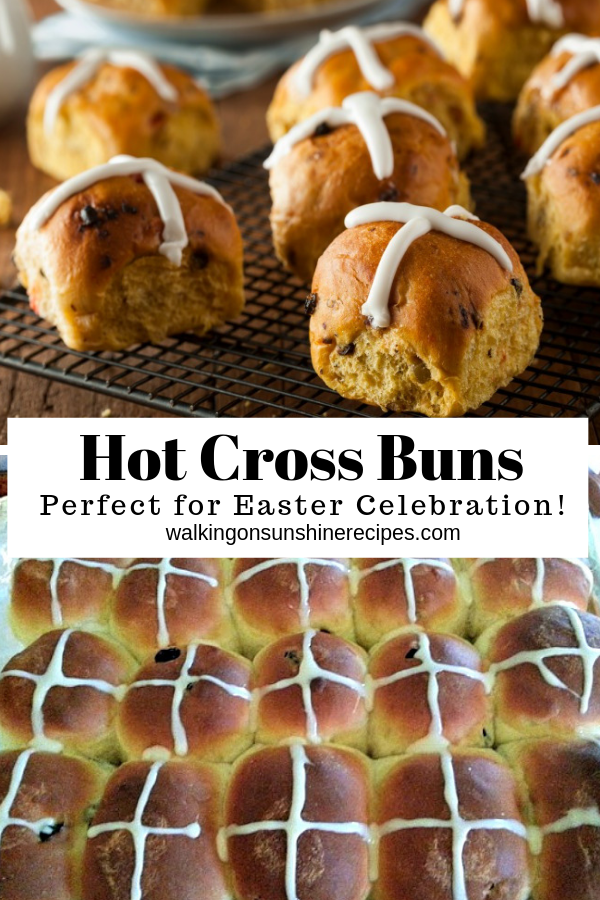 More Delicious Easter Recipes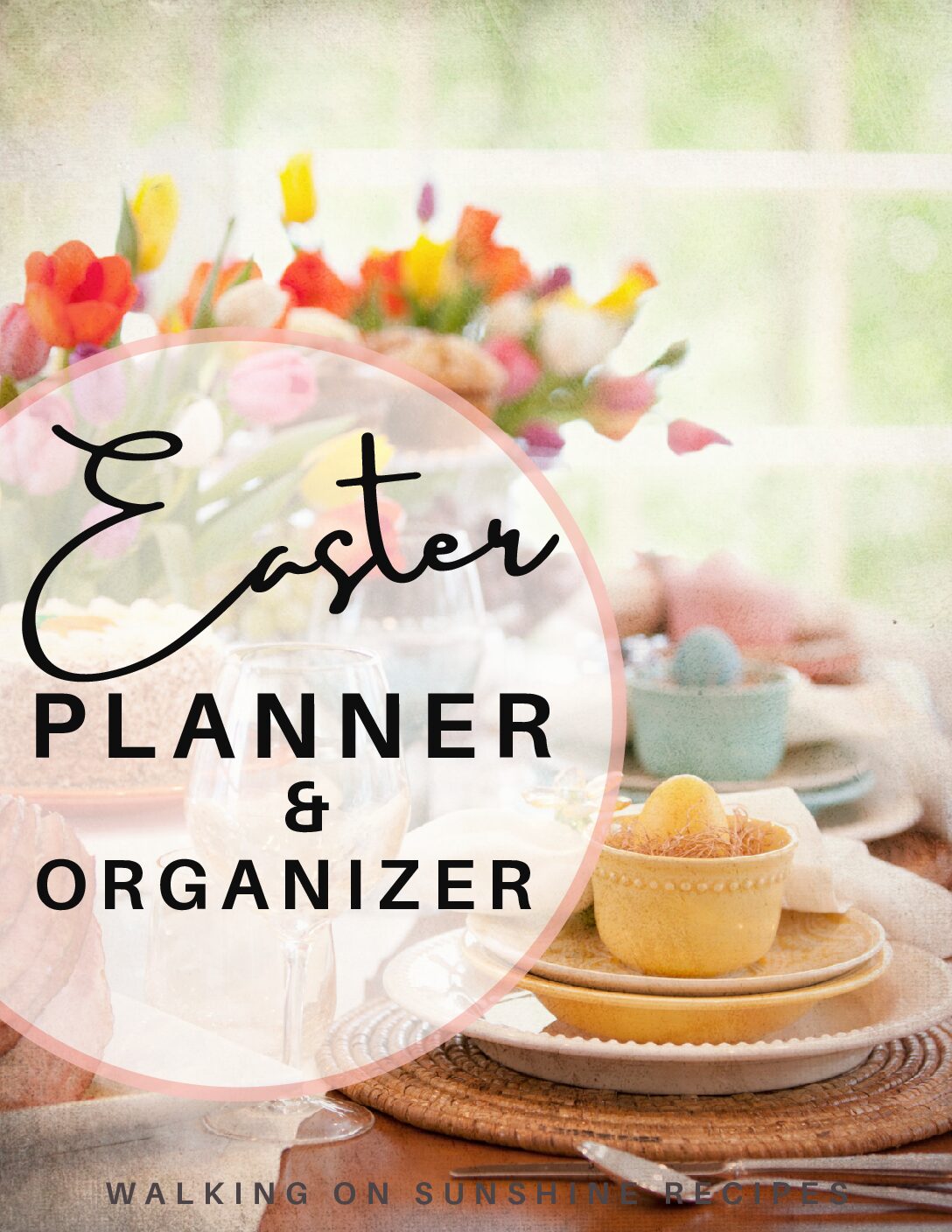 More Information
More Information
More Information
More Information
More Information
More Information
More Information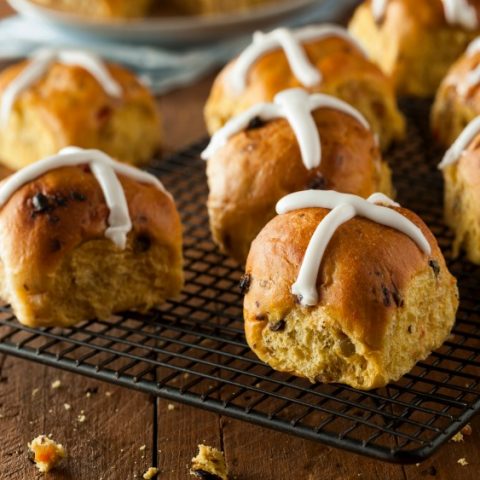 Hot Cross Buns
Total Time:
2 hours
40 minutes
Ingredients
For the Buns
4½ to 5 cups all purpose flour, divided
½ cup sugar
2 packages active dry yeast
1 tsp. salt
1½ cups
½ cup butter
3 eggs, divided
1 cup raisins
1 tbsp. water
For the Icing
¾ cup powdered sugar, sifted
½ tsp. vanilla
1 tbsp. milk
Instructions
In bowl of your stand mixer, add the 2 cups flour, sugar, yeast and salt.
Combine 1½ cups milk and butter in sauce pan. Heat over low until mixture is 120° (butter does not need to melt completely).
On low speed, gradually add the milk mixture into the flour mixture.
Reduce to low speed and add in 2 beaten eggs.
Then add in flour ½ cup at a time until you get a soft dough that clings to the dough hook.
Add the raisins.
Let dough knead for about 5 minutes.
Shape dough into a ball and place in a large greased bowl, making sure the entire ball of dough is greased.
Cover with a clean kitchen towel and let rise in warm draft free place until double in size; about 1 hour.
Punch dough down and remove from the bowl.
Knead on lightly floured surface for 1 minute.
Line two baking pans with parchment paper.
Cut dough into 18 pieces.
Shape each piece into a ball and place on the prepared pans.
Cover with a towel, let rise for 45 minutes or until doubled in size.
Pre-heat oven to 350°
Beat the remaining egg with 1 tbsp. water in a small bowl.
Cut a cross in top of each bun with the tip of a sharp knife.
Brush rolls with egg mixture.
Bake 20 to 25 minutes or until golden brown and sound hollow when tapped.
Immediately remove from pans and allow to cool on wire rack completely before adding the icing to fill in the crosses on the buns.
Icing Instructions:
To make icing combine powdered sugar, vanilla, and 1 tbsp. milk in a small bowl until smooth.
Fill the cross in each bun with icing.
Nutrition Information:
Yield:

18
Serving Size:

1
Amount Per Serving:
Calories:

251
Total Fat:

6g
Saturated Fat:

4g
Trans Fat:

0g
Unsaturated Fat:

2g
Cholesterol:

45mg
Sodium:

184mg
Carbohydrates:

44g
Fiber:

1g
Sugar:

15g
Protein:

5g
The nutrition information is calculated automatically. I cannot guarantee its accuracy. If this data is important to you, please verify with your trusted nutrition calculator.