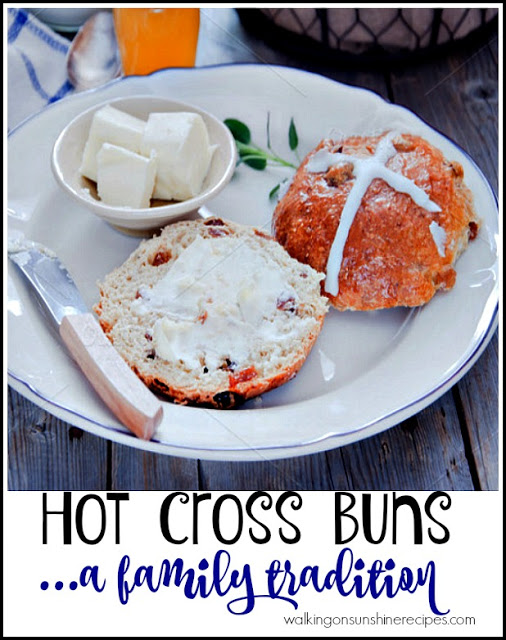 Name a favorite recipe you have every year for Easter.
For some it's always having a favorite ham recipe that their grandmother made for Easter Sunday dinner or maybe the tradition of having colored Easter Eggs. For a lot of us it's the appearance of Hot Cross Buns a few days before Easter. They were either purchased from a bakery or your mother
baked a favorite homemade recipe of Hot Cross Buns.
For me growing up, we always had a chocolate Easter bunny in our baskets and my father always ate the ears off the bunny the night before Easter. We would wake up on Easter morning and see the bunnies ears "gone."
But do you know the meaning of Hot Cross Buns?
A traditional hot cross bun is a sweet bun with raisins or currants, then marked on top with a cross to symbolize the crucifixion of Christ, that's either piped in icing or etched into the dough.While hot cross buns are now sold and enjoyed throughout the year, they were once reserved for Good Friday alone. No one knows exactly why they are even called Hot Cross Buns, some people say that they were originally called Good Friday Buns because you ate them on Good Friday. If you've never made them before, why not start a new tradition with your family this year?
Below is the recipe my sister uses every year to make hot cross buns for her family.
Hot Cross Buns
Ingredients
4½ to 5 cups all purpose flour, divided
½ cup sugar
2 packages active dry yeast
1 tsp salt
1½ cups plus 1 Tbsp milk, divided
½ cup butter
3 eggs, divided
1 cup raisins
1 Tbsp water
¾ cup powdered sugar, sifted
½ tsp vanilla
Instructions
1. Combine 2 cups flour, sugar, yeast, and salt in mixing bowl.
2. Combine 1½ cups milk and butter in sauce pan. Heat over low until mixture is 120° (butter does not need to melt completely).
3. Gradually mix milk mixture into flour mixture.
4. Reduce to low speed add in 2 beaten eggs. Then add in flour ½ cup at a time until you get soft dough that clings to the dough hook. Add in raisins. Let dough knead for about 5 minutes.
5. Shape dough into a ball, place in large greased bowl, turn so top of dough is greased. Cover with towel, let rise in warm draft free place until double in size about 1 hour.
6. Punch dough down. Knead on lightly floured surface for 1 minute. Cover with towel let rest 10 minutes.
7. Grease 2 (8×8 inch) baking pans. Cut dough into 18 pieces. Shape each piece into a ball. Place into prepared pans. Cover with a towel, let rise for 45 minutes or until double in size.
8. Pre heat oven to 350° Beat 1 egg with 1 Tbsp water in a small bowl.
9. Cut a cross in top of each bun with the tip of a sharp knife.
10. Brush rolls with egg mixture. Bake 20 to 25 minutes until golden brown and sound hollow when tapped. Immediately remove from pans cool on wire rack while you prepare icing.
11. To make icing combine powdered sugar, vanilla, and 1 Tbsp milk in a small bowl until smooth. Fill cross in each bun with icing.
Wait until the buns have cooled slightly before marking them with the cross.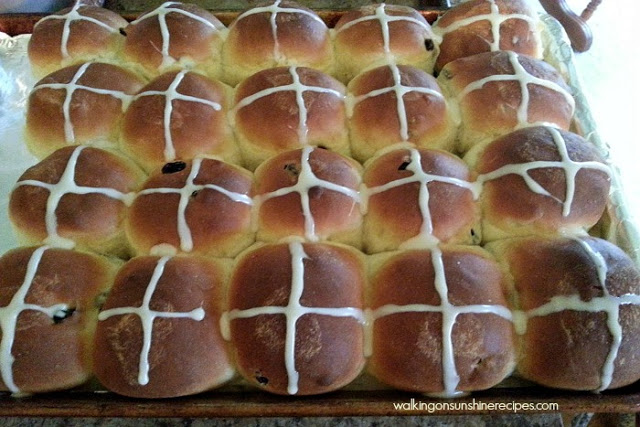 Another family tradition.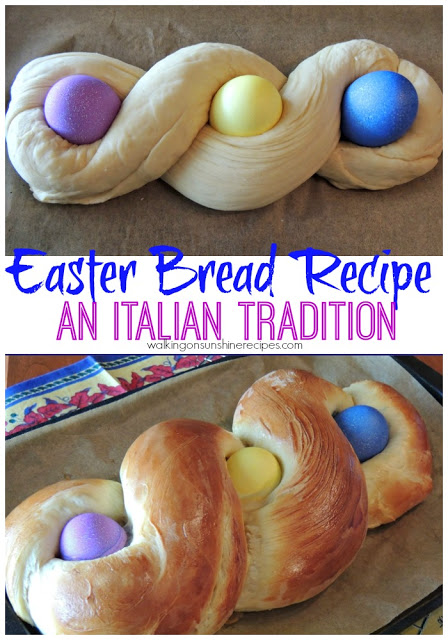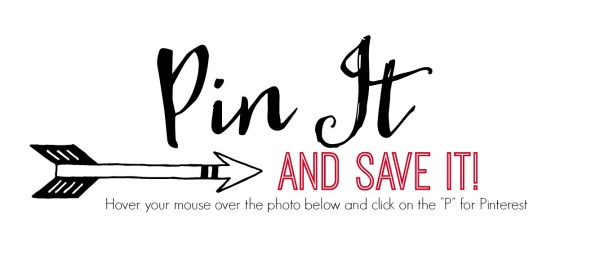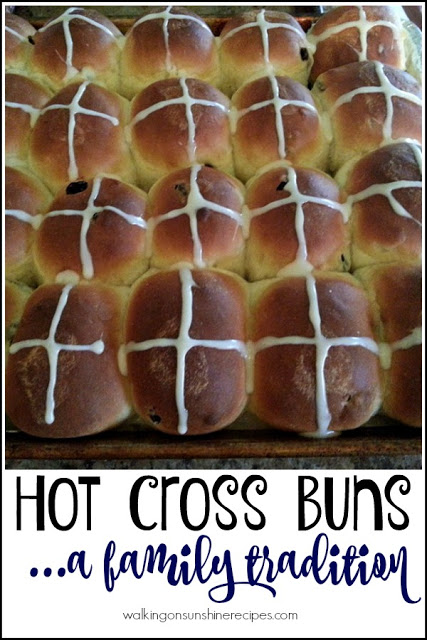 I do all the work, you just sit back and shop!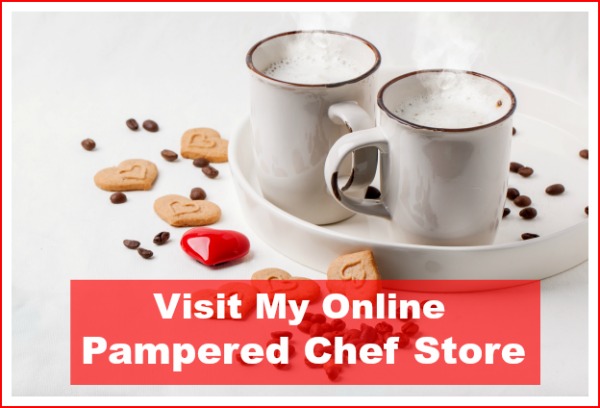 Find What You Need at Amazon!
Don't forget to check out my hubby's blog, Manning the Wall.