Cast Iron Grill Pans - tips on cooking and cleaning cast iron grill pans that will help keep all your cast iron pans looking great. We'll also talk about seasoning and cooking with cast iron pans. As well as share a few delicious Cast Iron Skillet Chicken Recipes that are great for your family's weekly meal plan.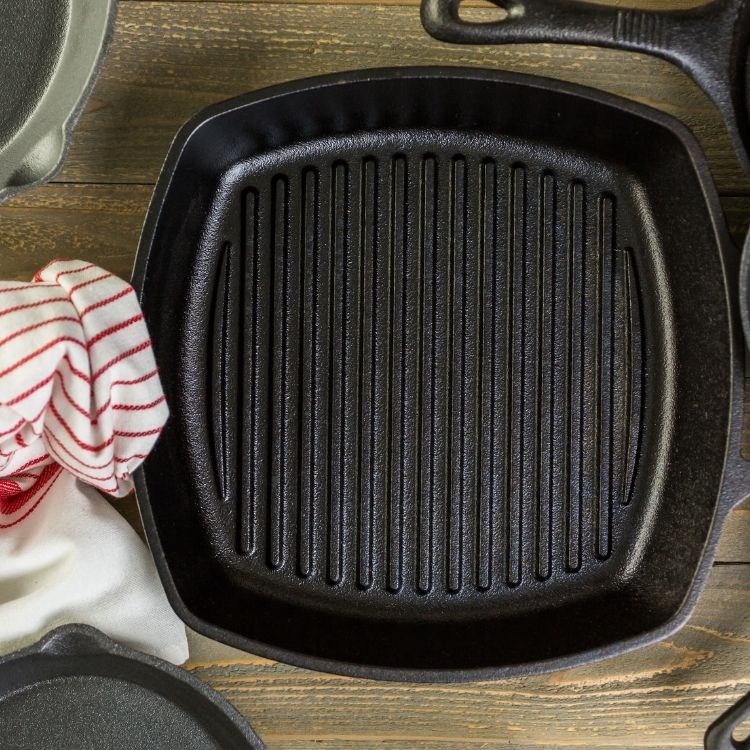 Do you have a cast iron pan? I have three different cast iron pans and I love them! There's something about cooking in cast iron that brings extra flavor to your recipes.
Cast Iron Tips
Some people are extremely blessed to have cast iron pans that have been around for generations. I mean, some people pass their cast iron pans on to their children, then to their grandchildren and on and on. However, I wasn't as fortunate.
I purchased my first cast iron grill pan about 12 years ago. Since it's a grill pan, I use it primarily to cook steaks and hamburgers and the taste is amazing.  Let me say that again, the taste is amazing. 
Seasoning Tips
Before you even begin cooking with and cast iron grill pan, you need to season the pan. The grill pan that I purchased came pre-seasoned which is great.  I didn't have to go through these steps, but if your's didn't, here's what you need to do.
Wash the pan first with hot soapy water and dry completely.
Then place the pan in a preheated 375 degree oven for 10 to 15 minutes to make sure the pan is completely dry. 
Remove the pan and then using a paper towel, or even your fingers, coat the entire pan with about 1 tablespoon of vegetable shortening.  Some people use vegetable oil, I prefer to use shortening. 
Place the pan back in the oven for another 10 minutes, remove and pour out any excess fat. 
Place the pan back in the oven but this time turn it upside down and bake for one hour.  
Then turn off the oven and let the pan cool completely.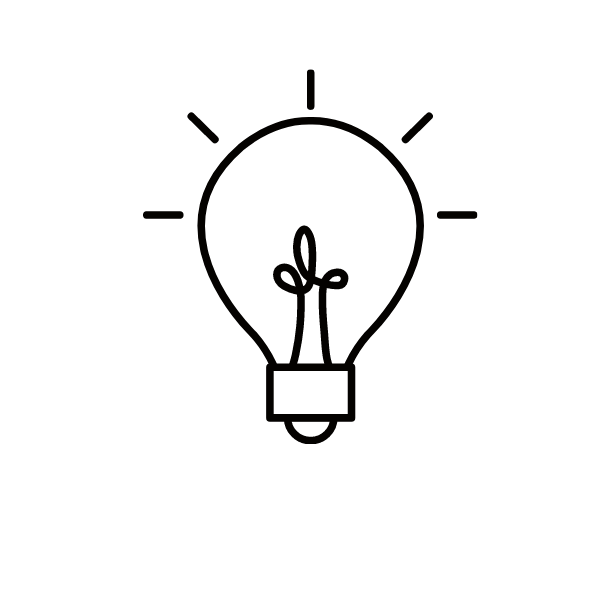 Tip: Place a large piece of aluminum foil on the bottom of the oven to catch the drippings when you're seasoning a pan in the oven.
Cooking Tips
What I love about cooking with a pan is that it can be used over high heat to brown and sear foods. I like to start my hamburgers or steak on top of the stove and sear the meat to get those beautiful marks that you see in the photo below and then finish cooking in the oven.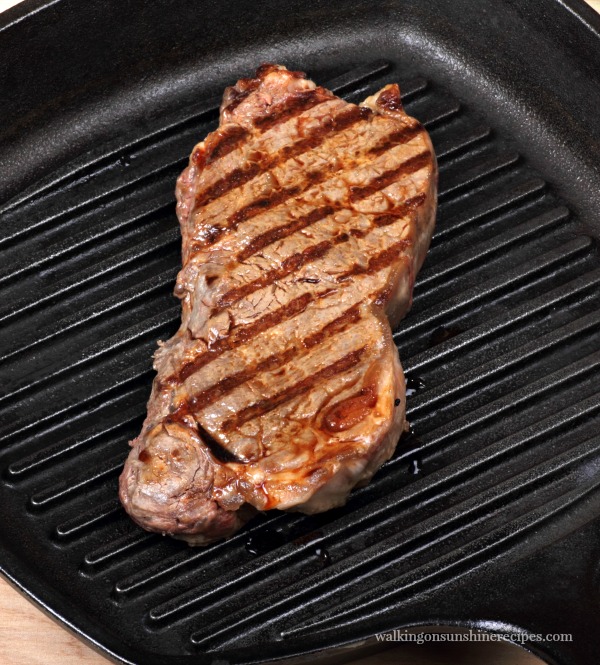 How to Clean Cast Iron Grill Pan
A few things to remember are do NOT let your pan soak in water and do NOT put your cast iron grill pan in the dishwasher.
What I like to do is rinse the pan with very hot water. 
Then I'll use a sponge, stiff brush or chainmail scrubber to clean.
If the cast iron grill pan is really greasy, I'll add a drop or two of dish soap.
If you have some tough bits and pieces that won't come off, you can pour kosher salt into the pan and then try scrubbing again with a damp sponge, paper towel or the stiff brush.
Rinse the pan with hot water to remove the excess salt when you're done.
Dry the pan completely after you have cleaned it. 
You can also rub a very small amount of oil or shortening all over the inside of the pan. 
I like to place my pan in the oven that is still warm from cooking.
Cast Iron Pan Care
This post contains affiliate links. Your cost is the same, but I earn a commission when you shop through them. For more information, click here.
Here are just a few of my favorite tools to use to help care for cast iron pans, skillets and grill pans.
Yes, that is pizza in the cast iron pan below. I love to make a small individual sized pizza every now and then.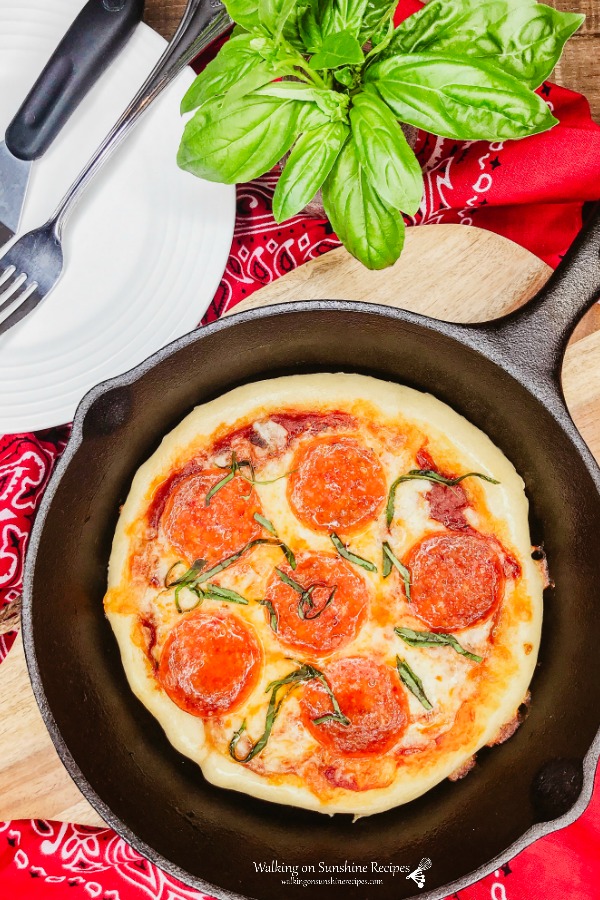 Check out these other recipes that use Cast Iron Pans:
Cast Iron Pan Recipes
Here are a few of my favorite recipes that use cast iron pans!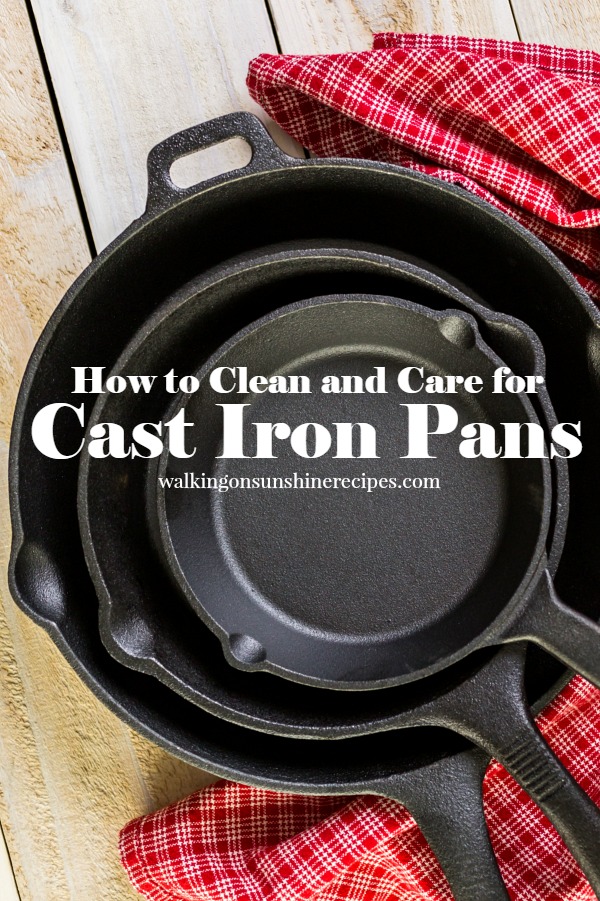 This post has been updated since it first appeared in 2018 with new information. I hope you enjoy the updates as much as I enjoyed working on them!

This post contains affiliate links. Your cost is the same, but I earn a commission when you shop through them. For more information, click here.
More Information
More Information
More Information
More Information
More Information
More Information
More Information
More Information