Chocolate Chip Skillet Cookie is the perfect sweet treat for two to share. This is a delicious recipe to serve for Valentine's Day or anniversary or date night. Serve warm from the oven with a sprinkle of powdered sugar or a scoop of vanilla ice cream.

Chocolate Chip Skillet Cookie
Have you ever gone shopping and found something that just inspired you to bake? The other day I found this great little cast iron skillet. It was only $5.00 so I purchased it not really sure what I was going to use it for until today. I'm going to bake a Chocolate Chip Skillet Cookie as a special treat for my hubby.
I used my regular chocolate chip cookie recipe and filled the bottom of the skillet with the dough and in a few minutes we had a yummy treat to share which is perfect for any night but really nice for Valentine's Day.
Doesn't that look amazing? And it's the perfect size to enjoy a yummy dessert just for TWO which is the best way to celebrate Valentine's Day or any other special occasion.
Tips on Baking a Cast Iron Skillet Cookie
The skillet itself only held just under one cup of raw chocolate chip cookie dough.
Depending on the size of the skillet you purchase, you'll use a different amount of raw dough.
Just be careful to not overfill the skillet. It could overflow in your oven as it cooks.
I did place the cast iron skillet on a baking tray lined with parchment paper to be safe.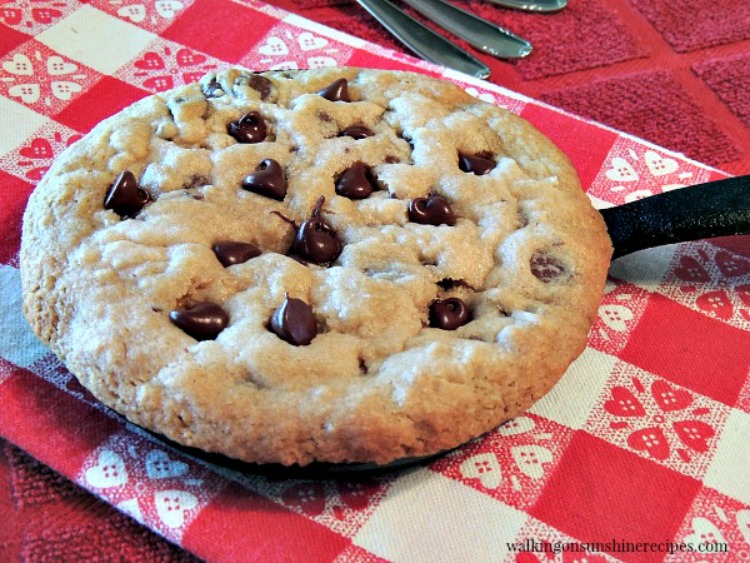 Tips on Purchasing a Small Cast Iron Skillet
Now the original little cast iron skillet I purchased didn't last very long. It was inexpensive and after a few washes, not in the dishwasher, it rusted. So I went looking for another one and found this one that is working great for me. I've only heard great things about Lodge and I know their quality is amazing.
Individual Cast Iron Skillet from Lodge on Amazon.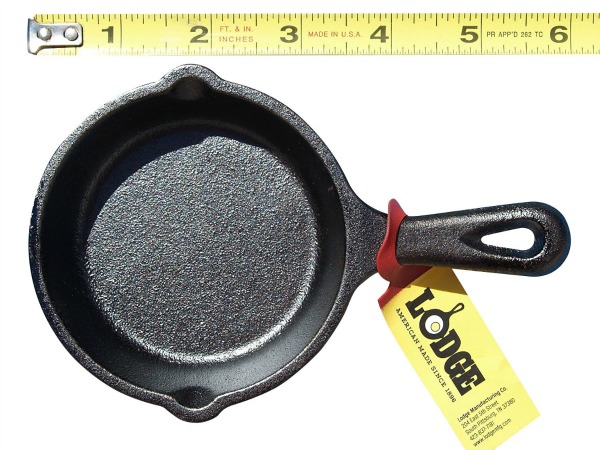 Chocolate Chip Skillet Cookie is the perfect sweet treat for two to share.  Serve it warm from the oven with a scoop of vanilla ice cream.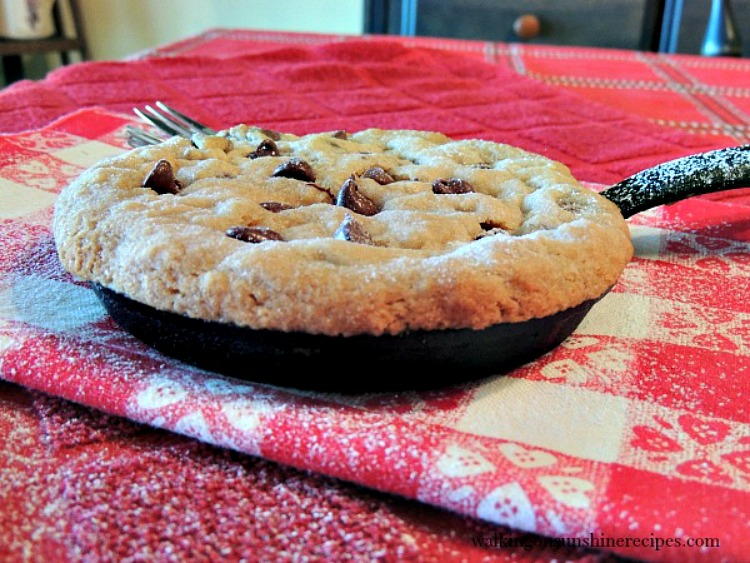 You may also enjoy these delicious recipes: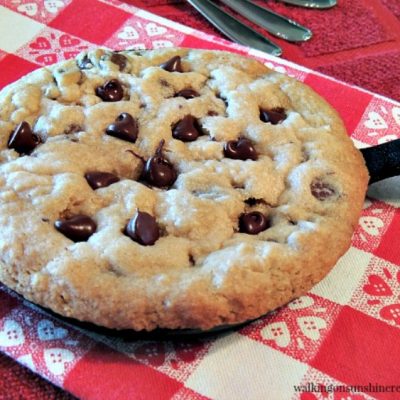 Chocolate Chip Skillet Cookie
A fun and delicious way to enjoy chocolate chip cookies is to bake them in a cast iron skillet.
Keyword:
Chocolate Chip Cookies, cast iron pan
Ingredients
2 1/4

cups

all-purpose flour

1

tsp

baking soda

1

tsp

salt

1

cup

butter; softened

3/4

cup

granulated sugar

3/4

cup

light brown sugar

1

tsp

vanilla

2

large eggs

2

cups

semi-sweet chocolate chips
Instructions
Combine flour, baking soda and salt in small bowl.

Beat butter, granulated sugar, brown sugar and vanilla extract in large mixer bowl until creamy

Add eggs, one at a time, beating well after each addition.

Gradually beat in flour mixture.

Stir in the chocolate chips.

Depending on the size of your skillet, press the dough into the skillet that's been sprayed with non-stick cooking spray.

Bake in a 350 degree preheated oven until the edges are crisp and the cookie is golden and cooked through. Remove from oven.
Recipe Notes
Cook Time is just an estimate.  It all depends on how large your skillet is.  Check the cookie after 12 to 15 minutes of baking.  
The cookie is done when the edges are slightly browned and the middle is set. 
I know you're dying to ask what did I do with the leftover cookie dough? Read this post from the archives to see how I froze the leftover cookie dough.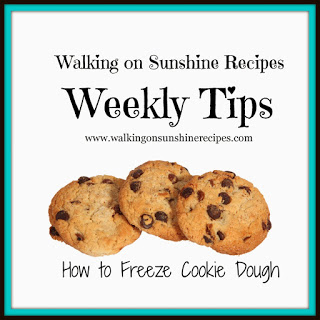 This post contains affiliate links. Your cost is the same, but I earn a commission when you shop through them. For more information, click here.
More Information
More Information
More Information
More Information
More Information