When it comes to home cooking, few things are more versatile or tasty than a good old-fashioned Family Favorite Chicken Recipes. And when you cook it in a cast iron skillet, you're guaranteed to get juicy, flavorful results every time.
That's why we've collected some of our favorite cast iron skillet chicken recipes here on this page for you to enjoy all the flavor and convenience of this classic cooking method.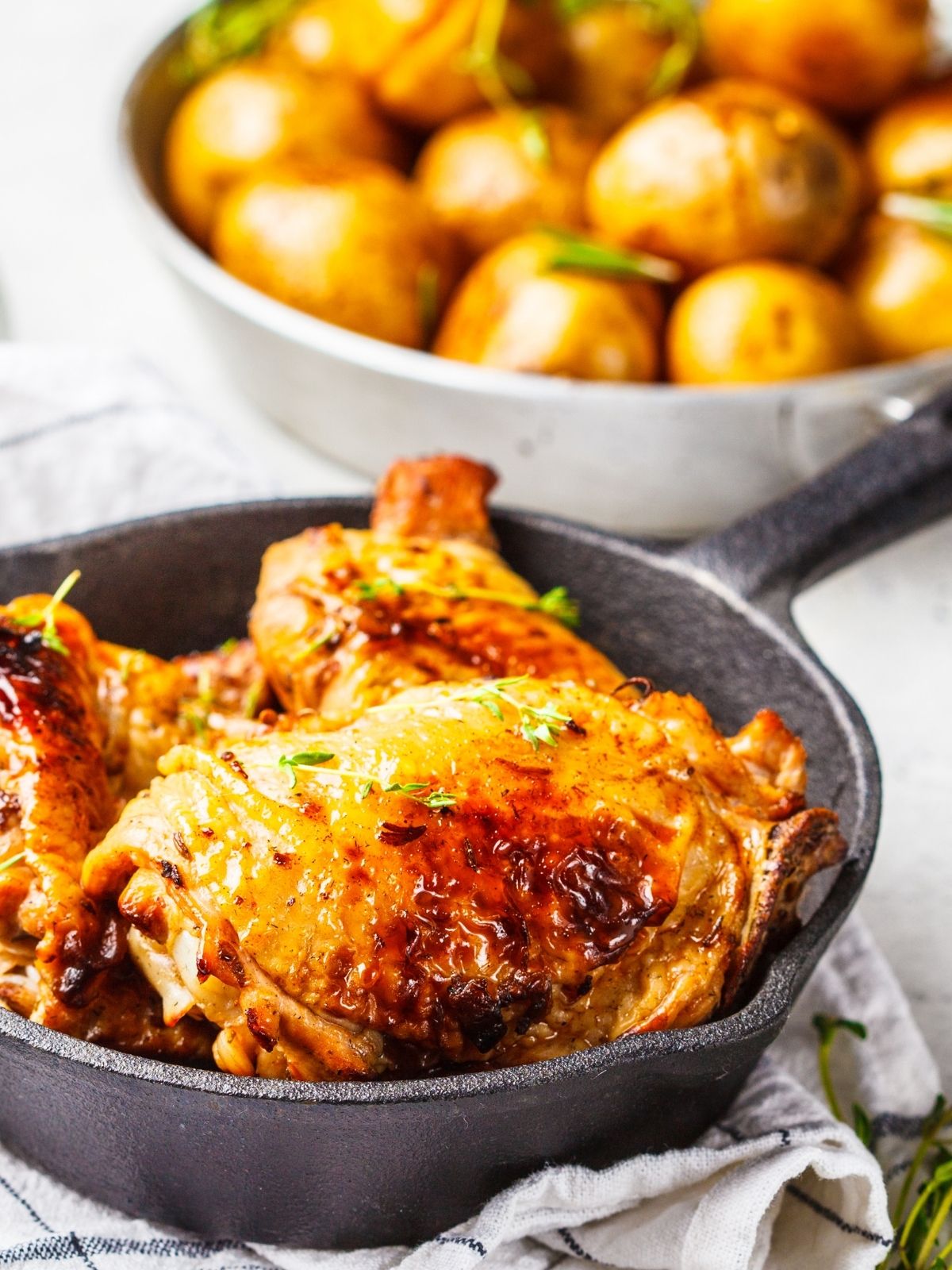 Cooking in a cast iron skillet is relatively new to me. I know that's not the case with a lot of my readers, but for me I only started coking with cast iron pans a few years ago.
What I love most about using cast iron to cook in, is the taste. The pan builds flavors one at a time all while cooking in the same skillet.
Whether you're looking for a quick and easy weeknight dinner or a show-stopping entree for your next dinner party, you'll find a recipe perfect for your weekly meal plan. Our collection includes classic dishes like roasted chicken breasts as well as a hearty casserole and one-pot wonders that will have your family coming back for more!
Best Cast Iron Skillet Chicken Recipes
Chicken Cutlets in Cast Iron Skillet
How to Clean Cast Iron Skillets
A lot of people are intimidated cooking with cast iron pans because they don't know how to clean and care for them properly. Check out my post on How to Care and Clean and even Season a Cast Iron Pan in the post I wrote a few years ago. You'll soon be enjoying and using these wonderful pans as much as I do.
Helpful Kitchen Tools
This post contains affiliate links. That means that if you make a purchase after clicking on a link I may earn a small commission at no extra cost to you. For more information, click here.
Below are just a few items I love to use when cooking chicken in cast iron pans and skillets.
4 Pieces Breading Trays SetMore Information
Stainless-Steel Breading TraysMore Information
The Pioneer Woman Baking DishMore Information
Digital Instant Read Meat Thermometer KitchenMore Information
Meat Tenderizer, Heavy Duty Hammer MalletMore Information
Pre-Seasoned Cast Iron Skillet Set 3-PieceMore Information
Silicone Hot Handle Holder, 4 PackMore Information
2PCS Bamboo Palm Dish Scrub Brush,More Information