One-pan cooking is my favorite to get dinner on the table fast for my family. If you're a fan of chicken, you're going to love these Cast Iron Skillet Chicken Recipes. Some of these recipes are already featured as part of our Family Favorite Chicken Recipes.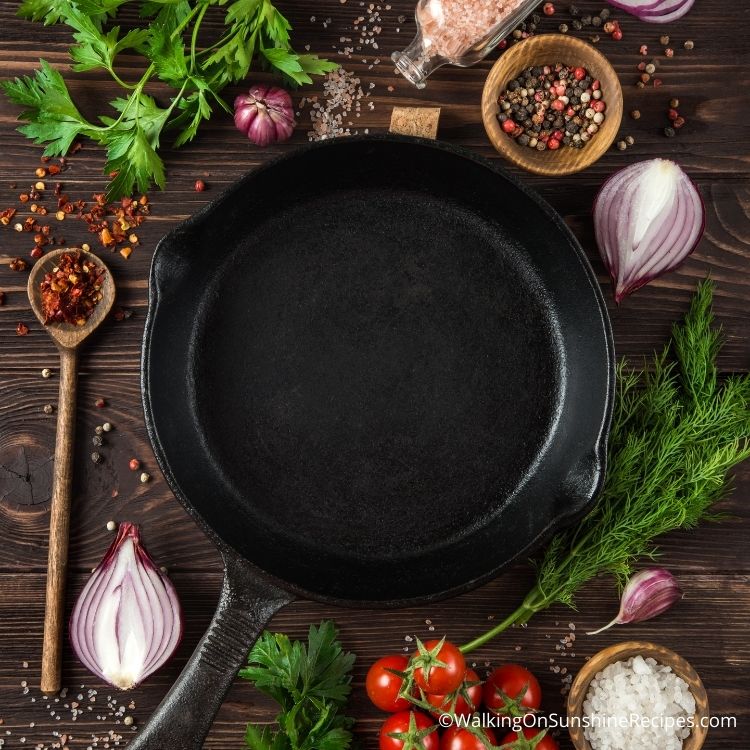 Cooking in a cast iron skillet is relatively new to me. I know that's not the case with a lot of my readers, but for me I only started cooking with cast iron pans a few years ago.
We purchased a new induction oven/stove for our kitchen and at the time I didn't realize that the pots and pans I've had for a few years would no longer work. So I pulled out my cast iron skillet and started cooking and fell in love with how amazing everything was tasting!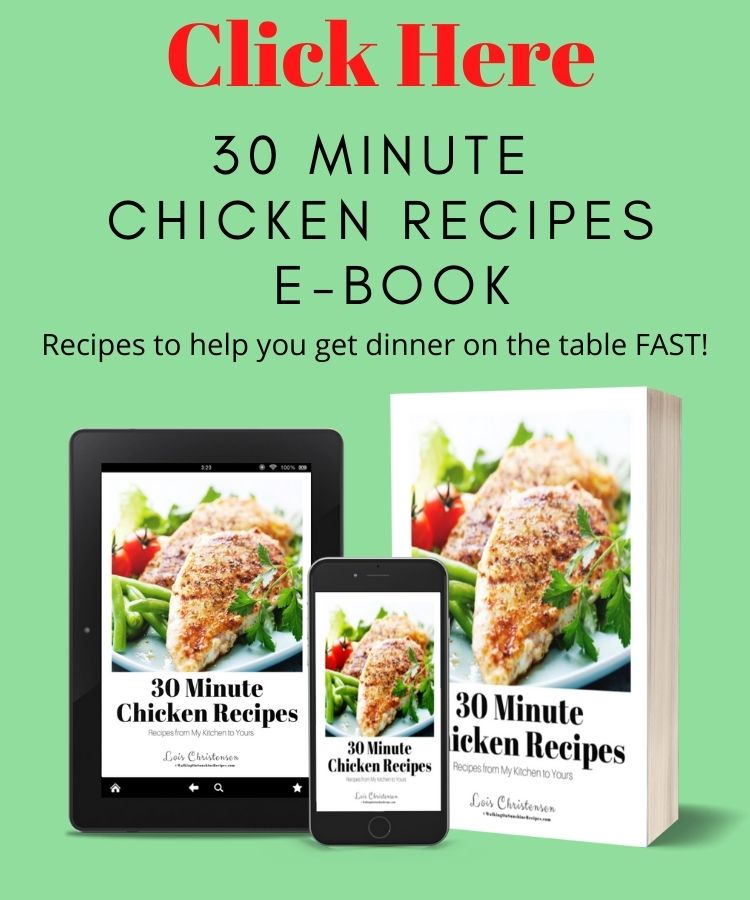 One of the great things about Cast Iron Skillet Chicken Recipes is the taste. Cooking in one pan has you build flavors one at a time all while cooking in the same skillet.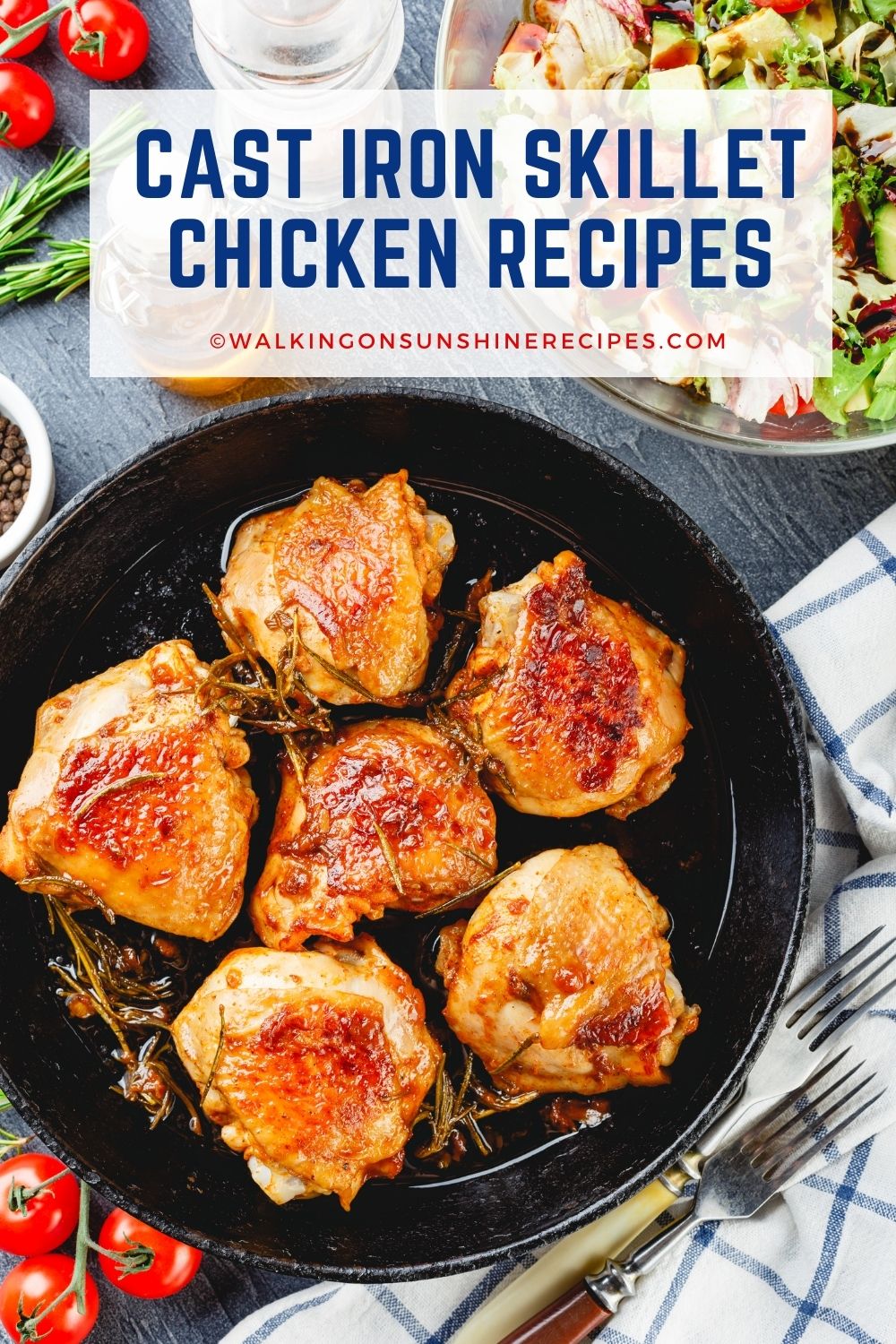 Helpful Kitchen Tools
Affiliate Disclosure:  This post may contain affiliate links. As an Amazon Associate I earn from qualifying purchases. For more information, click here.
Below are just a few items I love to use when cooking chicken in cast iron pans and skillets.
4 Pieces Breading Trays SetMore Information
Stainless-Steel Breading TraysMore Information
The Pioneer Woman Baking DishMore Information
Digital Instant Read Meat Thermometer KitchenMore Information
Meat Tenderizer, Heavy Duty Hammer MalletMore Information
Pre-Seasoned Cast Iron Skillet Set 3-PieceMore Information
Silicone Hot Handle Holder, 4 PackMore Information
2PCS Bamboo Palm Dish Scrub Brush,More Information
Best Cast Iron Skillet Chicken Recipes
Cast Iron Skillet Chicken Breasts - boneless, skinless chicken breasts pounded thin so they cook fast while remaining tender and juicy.
Cast Iron Pan Roasted Chicken Breasts - turn boring chicken breasts into an amazing dinner option with this easy recipe for Cast Iron Pan-Roasted Chicken Breasts. This a delicious way to get the most tender chicken breasts ever!
Cast Iron Chicken, Broccoli and Cheese - delicious low-carb recipe that's ready in under 30 minutes. Oh and it's topped with bacon!
How to Clean Cast Iron Skillets
A lot of people are intimidated cooking with cast iron pans because they don't know how to clean and care for them properly. Check out my post on How to Care and Clean and even Season a Cast Iron Pan in the post I wrote a few years ago. You'll soon be enjoying and using these wonderful pans as much as I do.