Come walk through our front garden with me today as I share tips on how to grow amazing beautiful hostas.  Hostas are a low-maintenance plant that can help your garden look amazing from spring through fall if you follow these easy tips.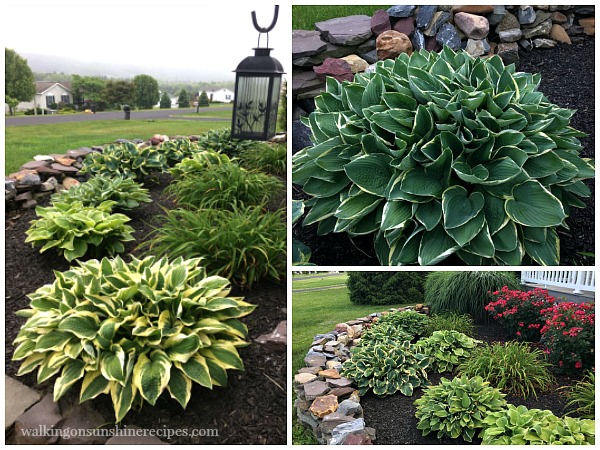 Growing Hostas for a Beautiful Garden
Growing hostas are one of the easiest low-maintenance plants that can help your garden look amazing from spring through fall if you follow these easy tips.
Hosta plants are a favorite among most gardeners. And who can blame them?  They're a beautiful plant to grow and they're pretty easy to take care of as well.  Today I'm going to share with you easy tips on growing amazing hosta plants in your garden to make a beautiful impression to all who visit.
When we built our house almost 13 years ago we had nothing in the way of landscaping done.  We barely had a driveway.  But slowly over time we added bushes and plants and even a vegetable garden.  One of my favorite plants we have growing around our house is our hosta plants.  And for good reason…they're absolutely beautiful.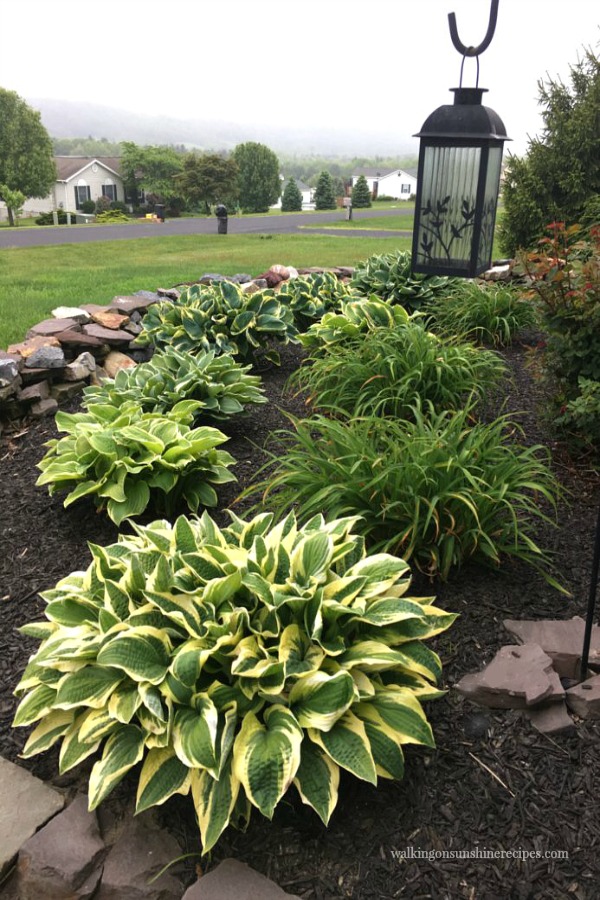 Hosta plants originated in the Orient and there are many varieties that come in various sizes and colors. The hosta leaves come in a variety of greens ranging from a deep green that's almost blue to a soft creamy white.
Hosta plants also produce a flower stalk that can be either cone or bell shaped.  The flowers are usually white, purple or a striped pattern of the two colors.  I actually do not care for the flower stalk while my husband loves them.  I have been known to go out and cut the stalks off when my husband is at work.
They're a very easy plant to grow which makes them great for a low maintenance garden.  But it does help to have some knowledge of how to grow hostas so they can look their best in your garden.
 Tips for Growing Hostas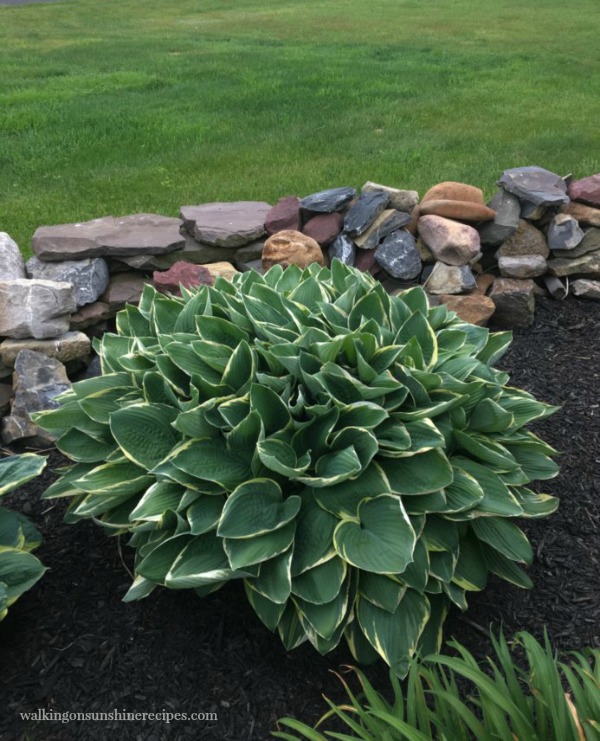 Proper Placement:
Choose an area in your garden that receives partial sun.  Hostas are usually considered shade loving plants, but they do best in areas where they receive morning sun and are shaded during the hot afternoon. The hostas on our property do receive a ton of sun and they seem to really thrive in it.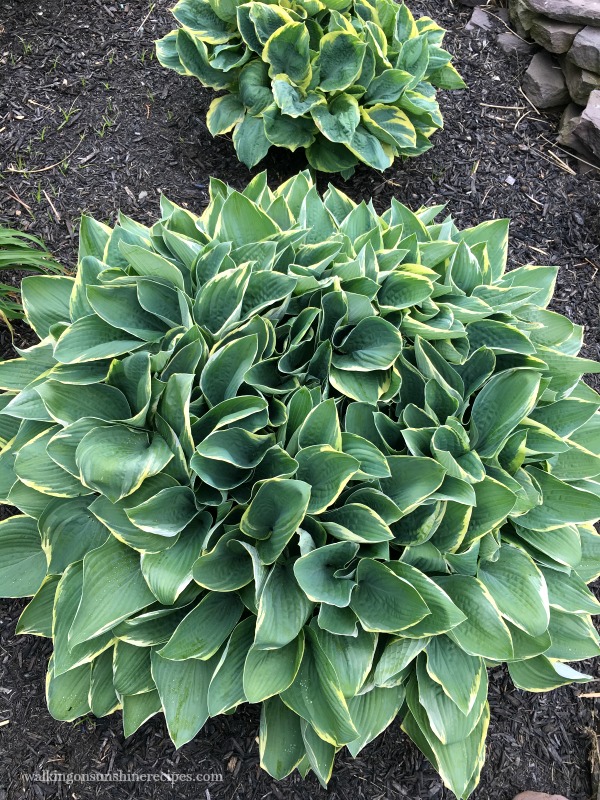 Prepare the Soil:
Hostas prefer loose, well-drained soil with a slightly acidic pH.  Dig the hole about 12 inches deep and space the hosta plants about 12 to 24 inches apart.  Be patient.  The plants will grow and spread as they mature.  Newly planted plants need to be kept moist so mulch the soil around them to help retain moisture.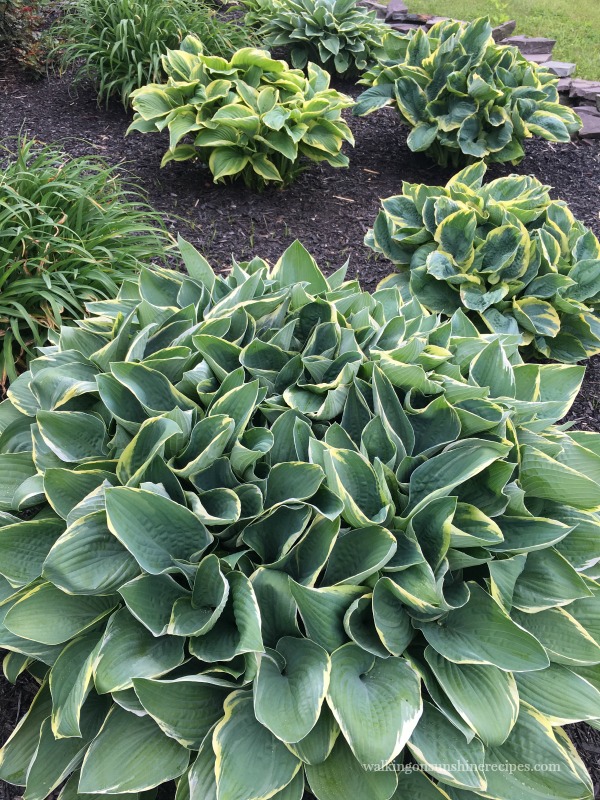 Water:
Although hosta plants can withstand drought, they do best if they are given 1 to 2 inches of water every week.  Try to water them every 2 to 4 days if you don't live in an area that receives a lot of rain during the summer months.
Pests:
If you live in an area with a large population of deer, you may want to rethink planting hostas as deer love these beautiful plants.  Slugs can be a problem as well and will eat large holes in the leaves  A few plates filled with beer should help keep the slugs away from the plants. Thankfully we've never really had any problems with deer or slugs.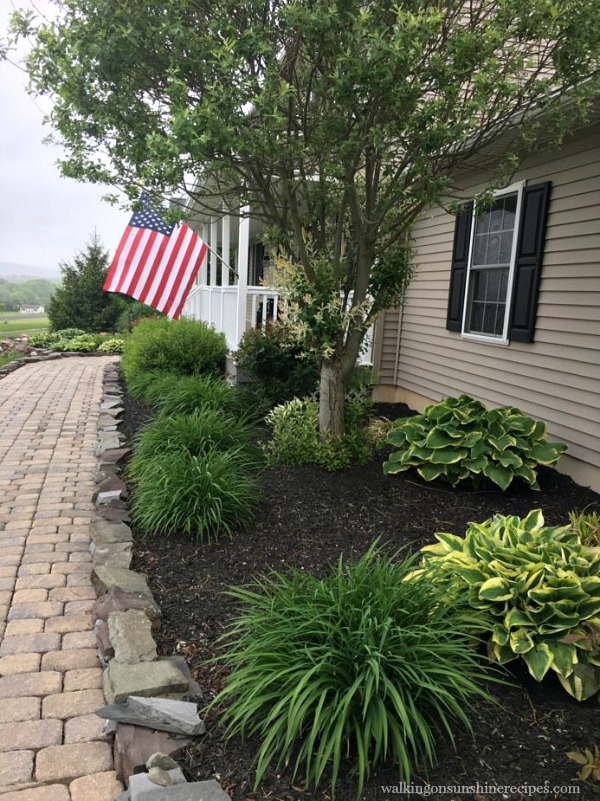 Divide the Plants:
You can divide the plants at any time, but it's best to do so in the spring when the plants are just beginning to grow and you can easily see where to dig around the shoots coming up from the ground.
How to Care for Hostas in the Fall:
Hostas will not stay green through the cold temperatures of winter, so you should cut them back to a couple of inches when you do the fall cleanup in your garden.  Every year my husband cuts ours back and every year I think he's killed them.  But they always come back in the spring and look even more amazing than the year before.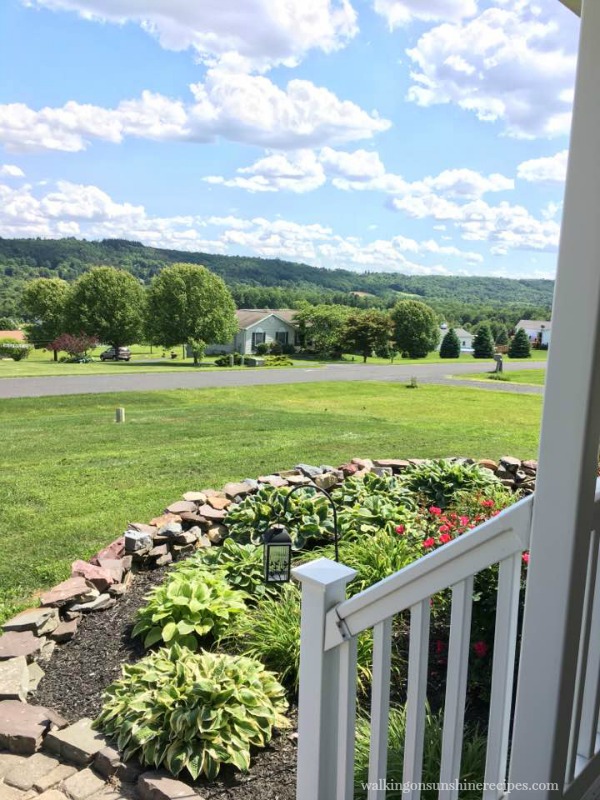 This post contains affiliate links. Your cost is the same, but I earn a commission when you shop through them.  For more information, click here.
More Information
More Information
More Information
More Information
More Information
More Information
More Information
More Information
More Information