Italian Easter Recipes - let's celebrate the holiday gathered around the table and serve up Easter "Italian Style" this year! Any holiday in our family is a cause to celebrate. And what better way to celebrate than with a delicious meal along with a few Easter Desserts. Let me share with you a few of my family's favorite Italian recipes.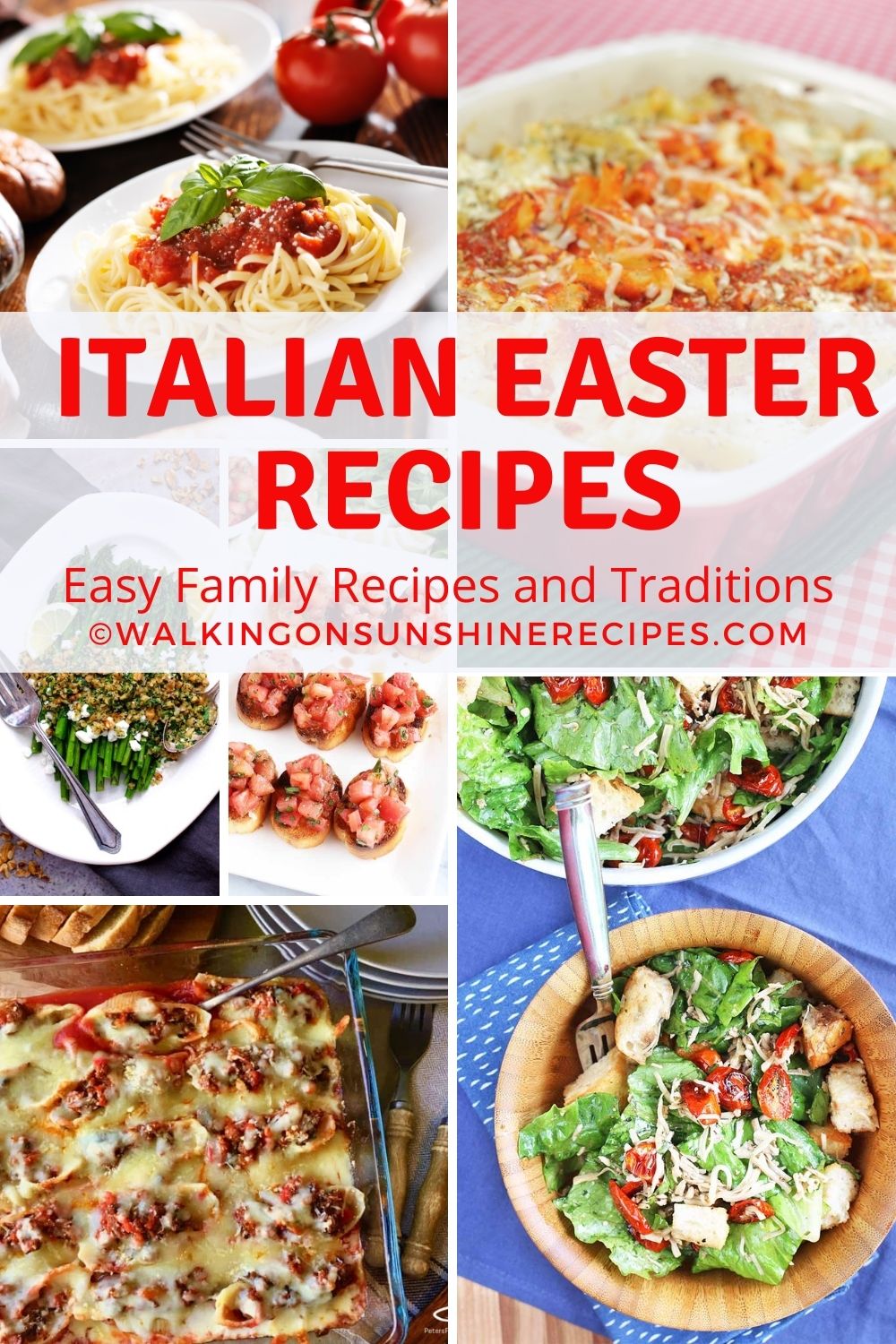 For most families, Easter marks the end of the Lent where you are supposed to abstain from foods such as meat, eggs and butter. Easter is a time of celebration for Christ's resurrection and what better way to celebrate than with these Italian Easter Recipes.
Table of Contents
Helpful Kitchen Tools
This post contains affiliate links. As an Amazon Associate, I earn from qualifying purchases. For more information, click here.
More Information
More Information
More Information
More Information
More Information
More Information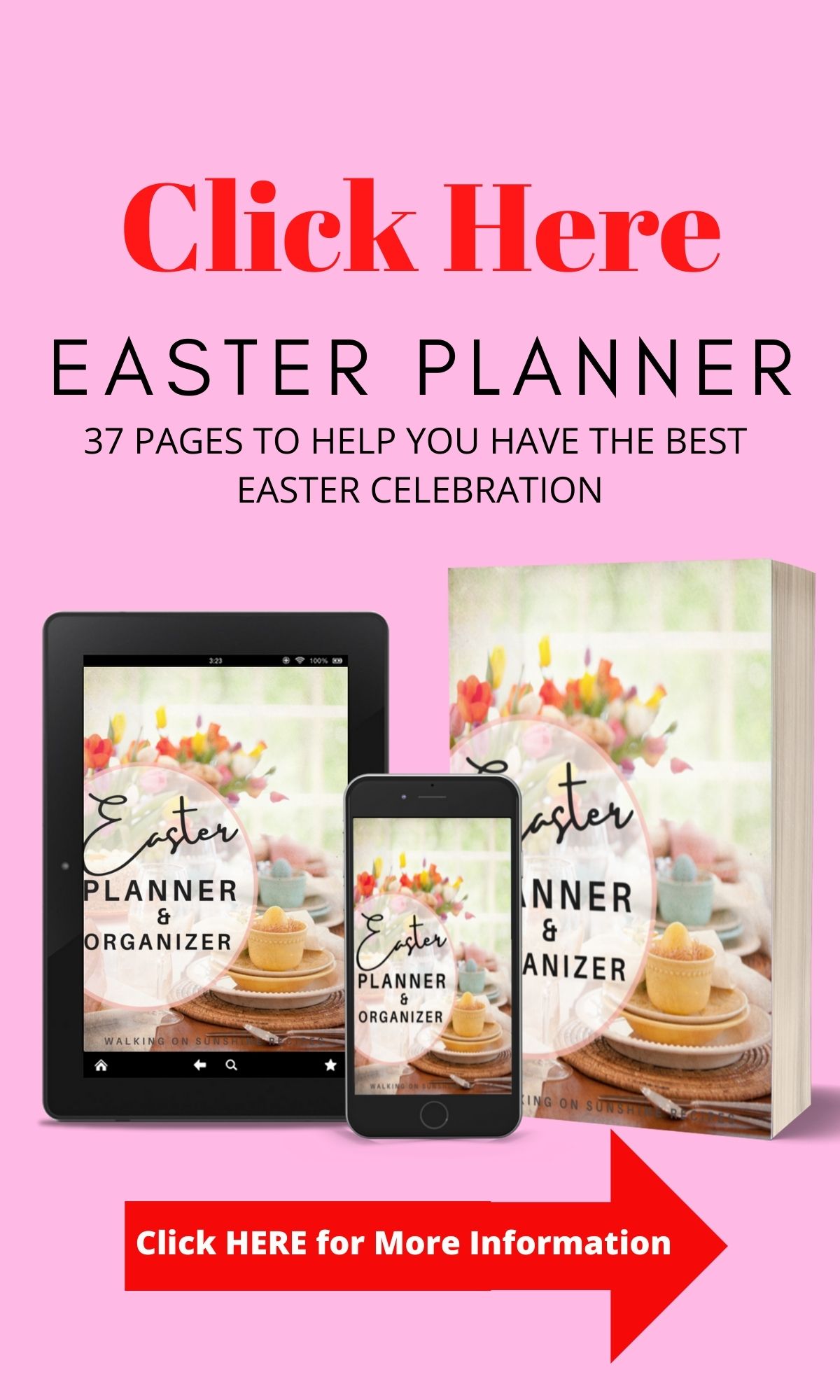 Italian Recipes
So what exactly do Italian people eat for Easter? It varies from region to region, however, most Italian households will have some sort of pasta dish with homemade meatballs and sauce to go along with the traditional ham, turkey, or even lamb is a favorite.
We host Easter every year and I almost always prepare Eggplant Parmesan. It's one of my favorite Italian Easter Recipes to serve to my family.
Appetizers
My family loves a good spread of appetizers! Sometimes I think we eat way too much that no one will eat the main course, but that never really happens.
One of my favorite Italian styled appetizers to serve besides a traditional cheese board or "antipasto" is Air Fryer Mini Ravioli.
Easter Bread Tradition
Another important ingredient for most Easter celebrations is eggs; both dyed and cooked. They're also an important part of an Italian Easter celebration as they are a symbol of renewal and rebirth.
Most Italian families have a tradition of preparing Easter Bread. Which is a sweetened, yeast bread dough with colored eggs baked right into the dough. The fun thing about this bread is you insert the colored eggs raw and they cook along with the bread in the oven.
I have two versions of this recipe on my site. One uses the traditional yeast bread recipe and the other uses frozen bread dough made into individual Easter Bread Rings.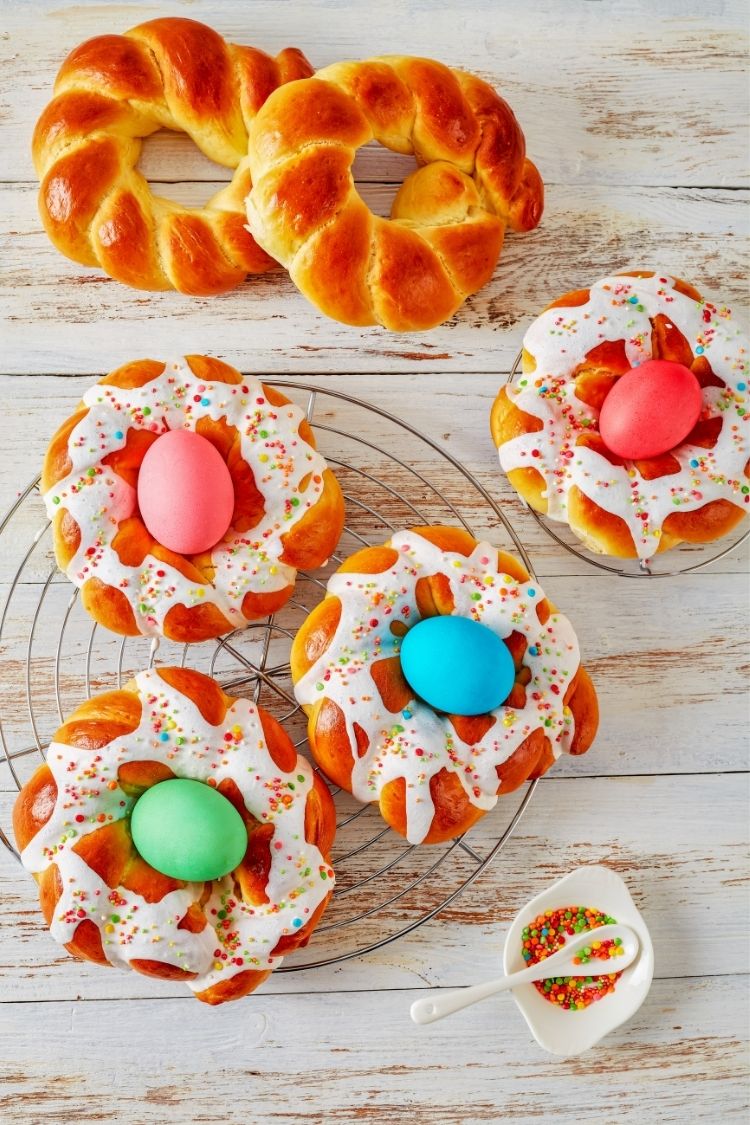 Easter Desserts
If there's one thing Italians know how to do is make desserts. Every year we have Ricotta Pie made by my sister and my mother's famous Italian Cookies. She makes these for almost every family gathering.
We also love to serve non-traditional Easter desserts like Homemade Cream Puffs; which is another of my mother's recipes that I now make. I usually fill them with vanilla and chocolate pudding, but how delicious would it be to fill them with cannoli filling?
If you're looking for more ideas, read my 15 Italian Easter Desserts collection.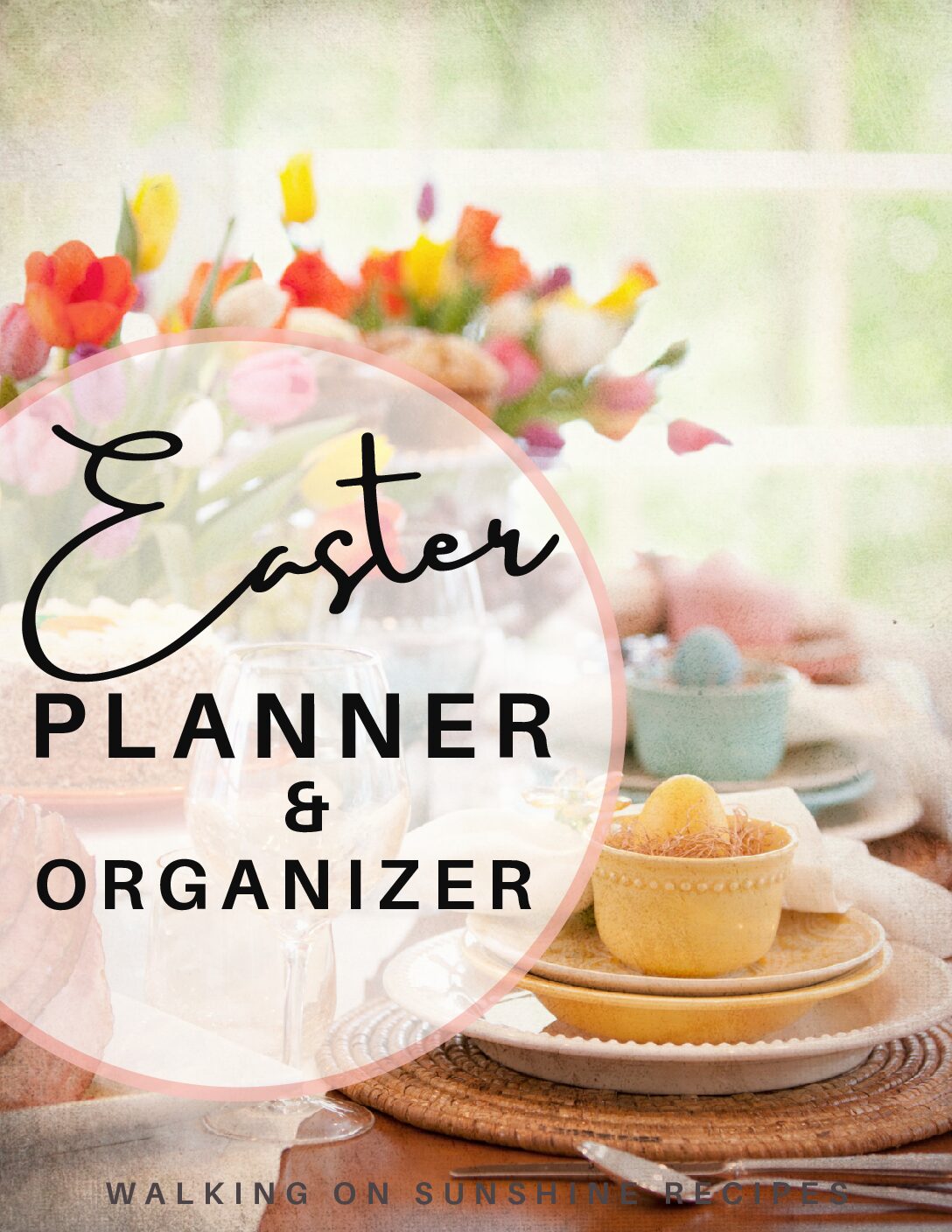 More Information
More Information
More Information
More Information
More Information
More Information
More Information