Yesterday I shared with you how easy it is to make
Chicken Cutlets Italian Style.
Today we will turn those chicken cutlets into
Chicken Parmigiana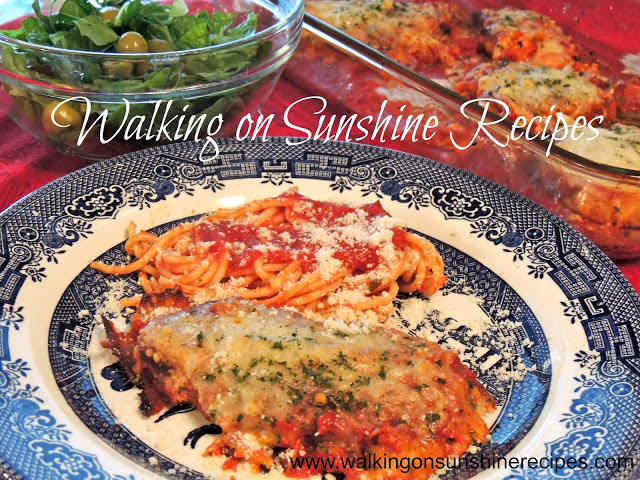 Most of the time when I make chicken cutlets, I try to make extra
so we can have chicken parmesan also.
You can find the recipe for
Chicken Cutlet Italian Style
HERE
.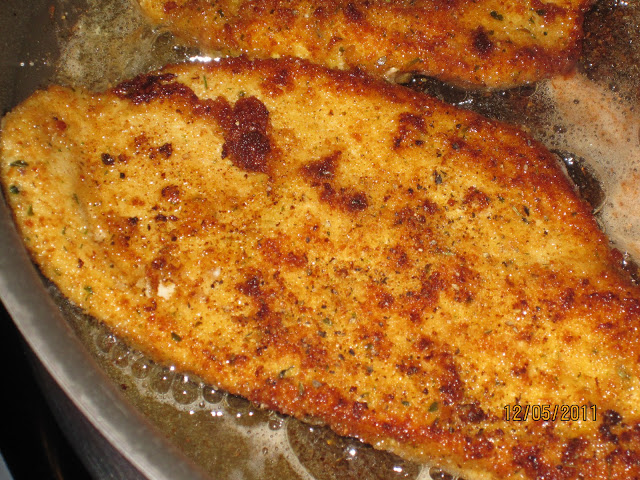 Spread some tomato sauce in the bottom of a baking dish.
Don't forget to spray the dish.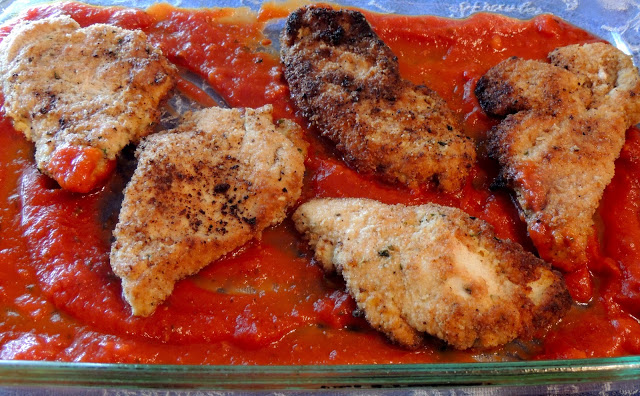 Cover the chicken cutlets with more tomato sauce,
parmesan cheese and mozzarella cheese.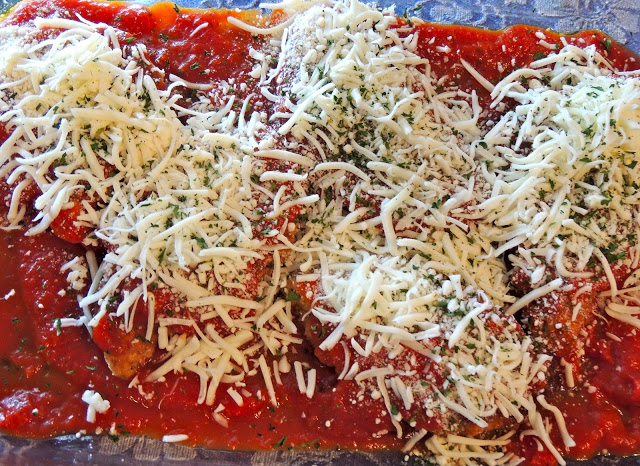 Bake at 375 until the chicken is cooked through and the cheese
is bubbly; about 15 minutes.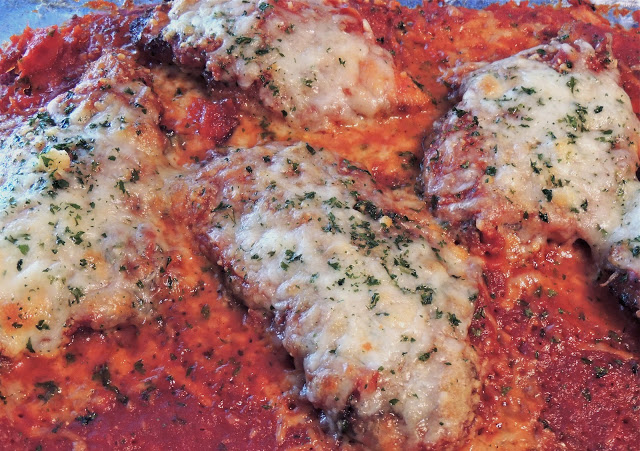 Add a tossed salad and some pasta and you have dinner.
Quick, Easy and DELICIOUS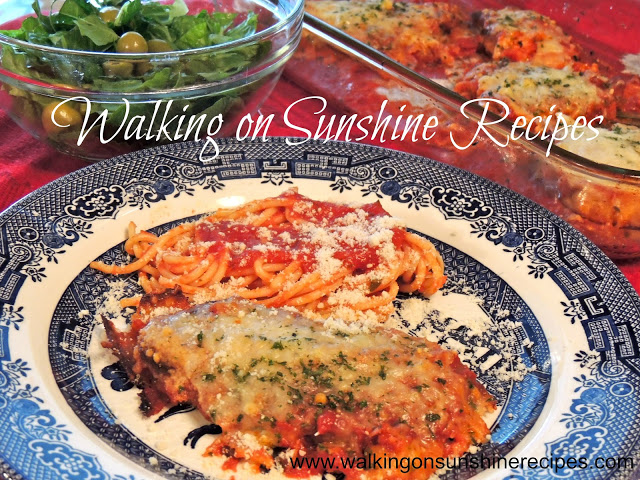 Don't forget to add some garlic bread or
Garlic Knots