It wouldn't be a holiday celebration without a few Italian Holiday Cookies for your cookie tray. Here's is a collection of Christmas Cookies that will fill your home with aromas that will make you think you have been transported to Little Italy in New York City.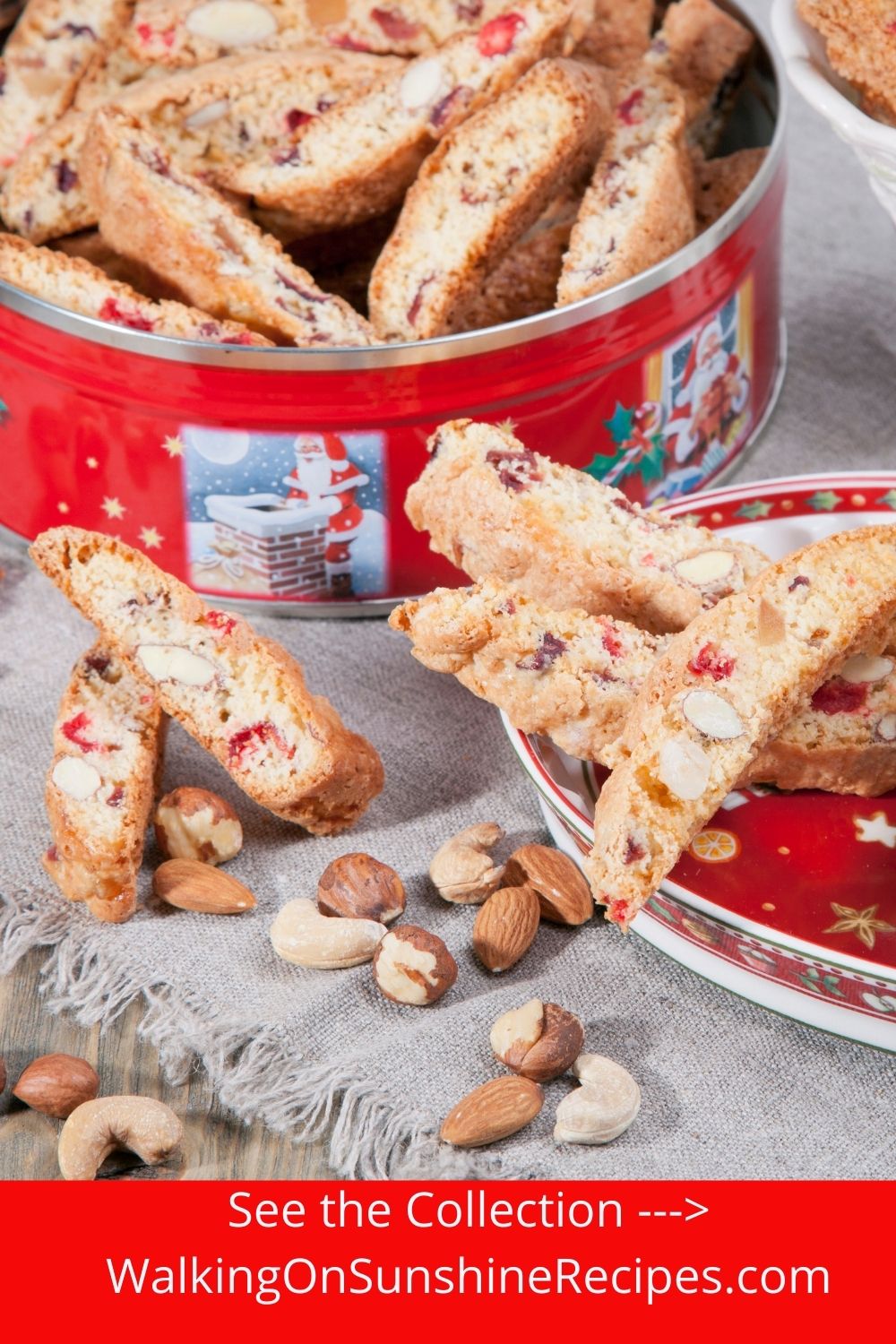 Growing up my mother made tons of Christmas cookies, but we always looked forward to when my grandmother's box of cookies would arrive.
Grandma Santelli would send us her Italian Holiday Cookies. We loved unpacking that box of deliciousness! There was a huge container of her famous Pizzelle Cookies.
Make sure you check out a few of my family's favorite Italian Christmas cookies:
Table of Contents
This post contains affiliate links. As an Amazon Associate, I earn from qualifying purchases. For more information, click here.
Christmas Cookie Packing Tips
Now that you've baked all these delicious cookies, let's make sure we package them properly so they arrive fresh and ready for your family to enjoy!
Storage Container - Choose the proper container to store the cookies in. You can use traditional Christmas tins, but I personally like to use plastic storage containers. They will keep the cookies fresh.
Coffee Tins - Believe it or not, coffee tins make great containers for shipping cookies! And you can get the kids involved in decorating them.
Oatmeal Containers - These work pretty good too. And again, you can decorate them to make them not look like you've just sent your family breakfast.
Wrap up Frozen Cookie Dough - if you're giving cookies locally, you can wrap up a log of frozen cookie dough with pretty parchment paper and ribbon. That way your recipient can bake the cookies at their leisure! Check out my slice and bake Christmas Refrigerator Cookies with freezing tips included.
Mason Jars - another fun way of packing up Christmas cookies is to add the ingredients to a mason jar. Check out all the ideas in my Cookie Mix Gift Ideas page.
Helpful Kitchen Tools
There are quite a few different gift labels and tags available in the WOS Christmas Shop. I hope you'll click on over and check those out!
A fun way to seal the packaging for your Christmas cookies is to use these stickers. I love the "From the Kitchen" stickers.
More Information
More Information
More Information
More Information
More Information
More Information
More Information
More Information
More Information
⭐Before You Begin! If you make this recipe, please leave a review and star rating. This helps my business thrive and continue providing FREE recipes.