Give a perfect gift to neighbors and friends with these Cookie Mix Gift Ideas. Attach the free printable recipe cards to complete your gift.
These mason jar gift ideas are easy to fill with the dry ingredients for your favorite cookie recipe. All the recipient has to do is add the wet ingredients, bake and enjoy.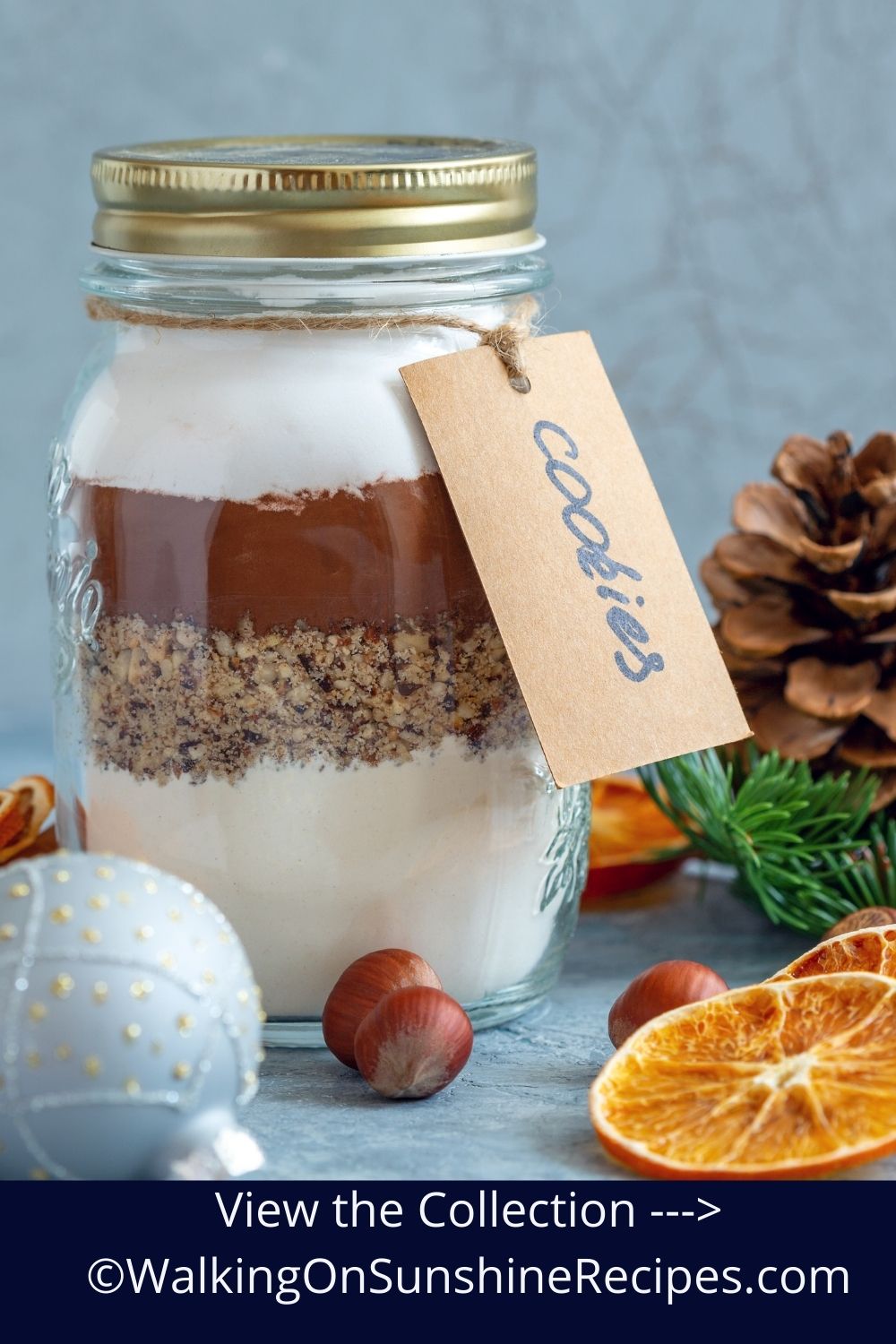 You probably have everything in your pantry to put a few of these mason jar cookie recipes together this weekend. Also, you can easily change the theme of the jars for different occasions.
How about putting them together as a fun birthday gift? Or even give as a hostess gift? These cookie mix gift ideas are so easy, cute, delicious and you might want to make one for yourself!
Table of Contents
Looking for more Mason Jar Mix Recipes? Try my Brownie Mix in a Jar, Mason Jar Hot Chocolate or my Bulk Pancake Mix.
Holiday Mason Jar Recipes
Putting together these cookie mix gift ideas couldn't be easier. All you need to do is first pick out a jar. Then being layering the dry ingredients one after the other.
Be careful the layers don't mix. You want to create a fun layered look. Wrap the jar with a pretty ribbon and add a printed recipe for how your guest bakes the cookies at home.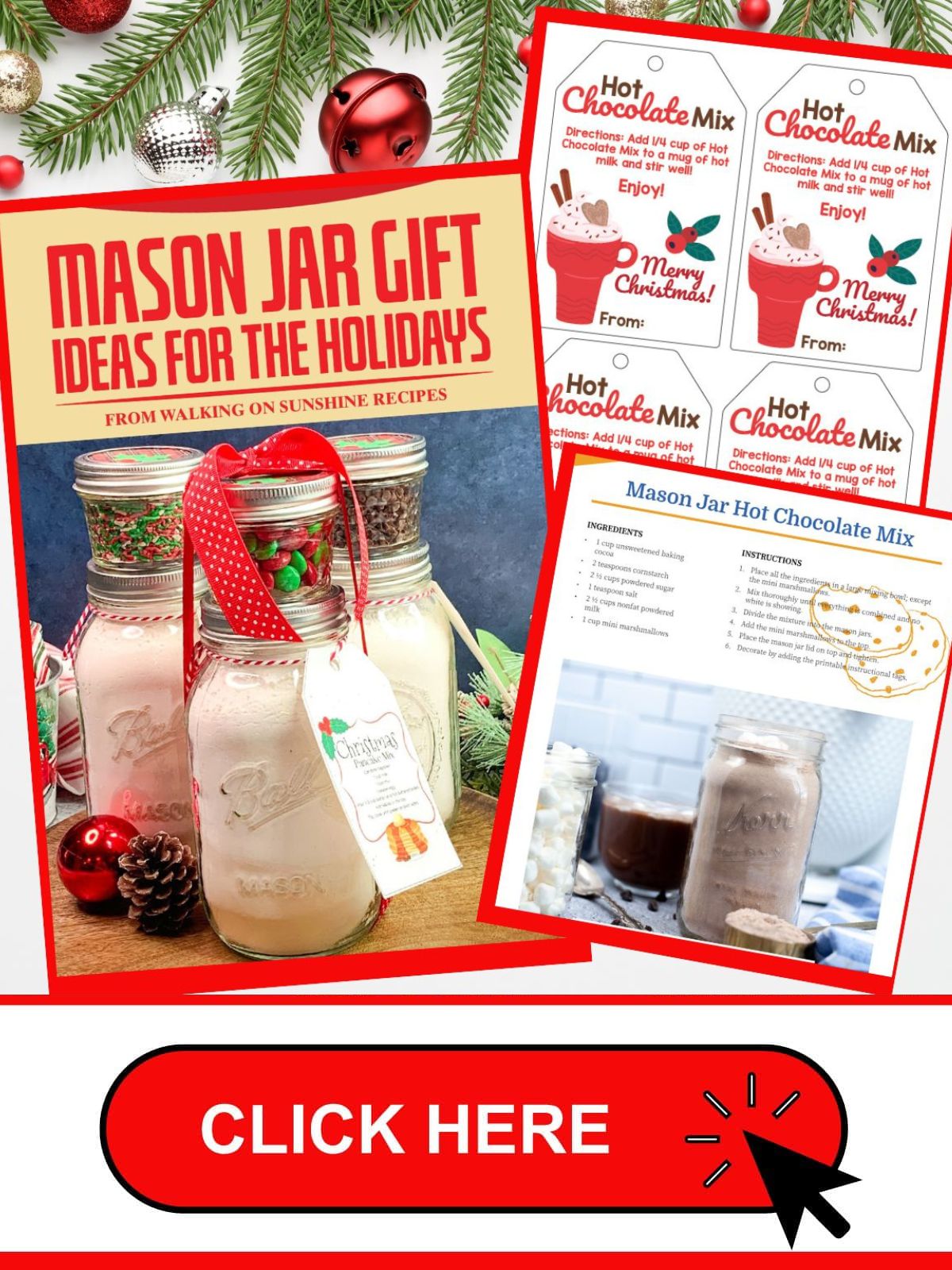 Cookie in a Jar Gift Ideas
If you love using mason jars to put together cookine in a jar gift ideas, check out my other my jar gift ideas such as Mason Jar Hot Chocolate Gift and Homemade Bulk Pancake Mix. Both ideas come with printable gifts tags as well.
You could even put your favorite muffin mix together in a jar to give as a gift!
Mason Jar Cookie Recipes
Here are a few variations on the mason jar cookie recipes you can put together. Gather all the dry ingredients and layer them in a mason jar. Add a cute label with directions on how to bake the cookies as well.
Helpful Kitchen Tools
This post contains affiliate links. That means that if you make a purchase after clicking on a link I may earn a small commission at no extra cost to you. For more information, click here.
More Information
More Information
More Information
More Information
More Information
More Information
Storage Tips
The jars should last up to 6 months if stored in a cool, dark place.
You could even prep the jars weeks ahead of time. Although the layers might start to settle down on top of each other and not look as pretty.
Top Tip
Use a wide mouth funnel to help you get everything in the mason jars without making a mess.
Tried any of my recipes? Let me know in the comments!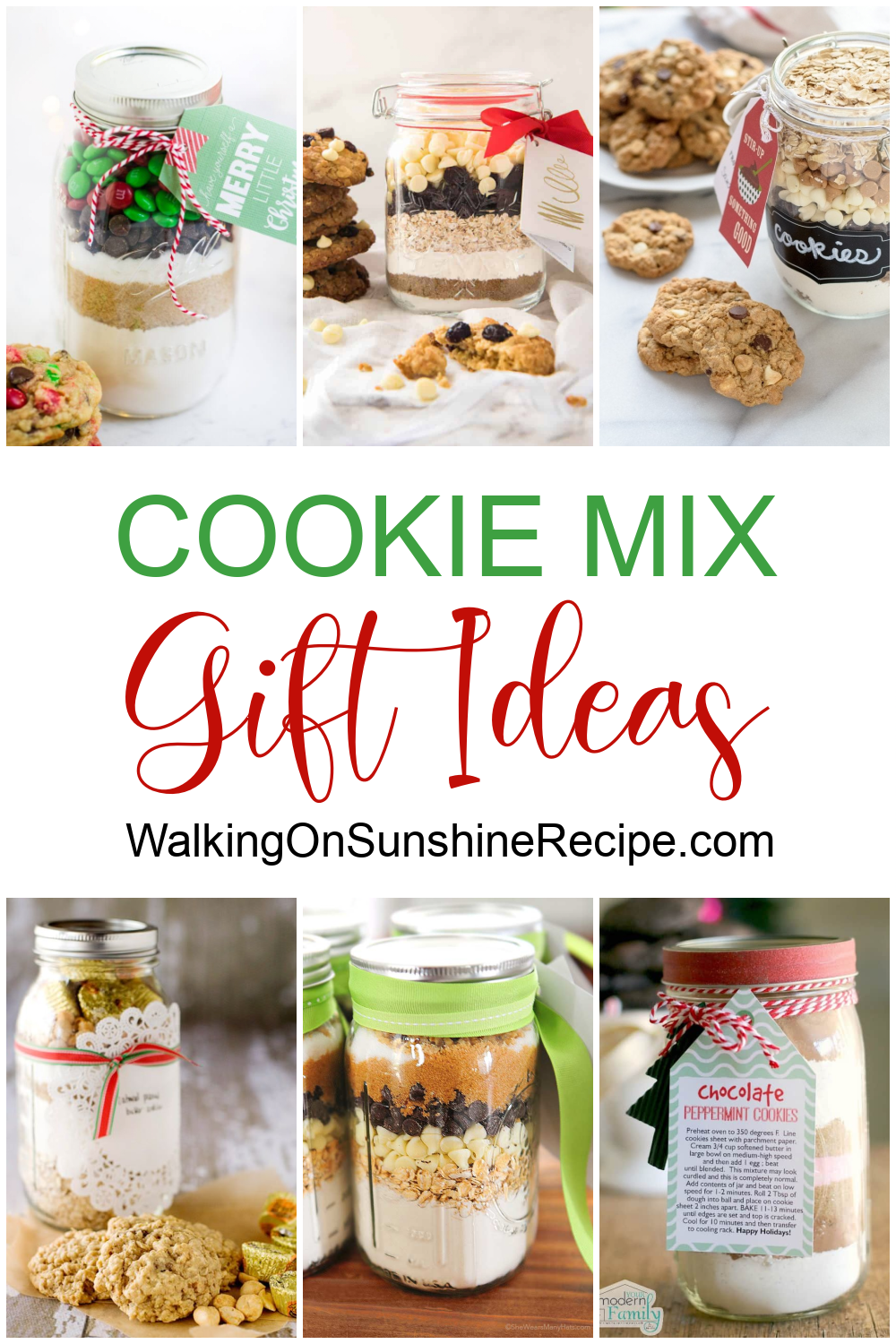 More Information
More Information
More Information
More Information