Indulge in your pumpkin cravings with a lusciously smooth and velvety Jello Pumpkin Pudding Recipes.
These delicious autumn desserts bring together the flavors of pumpkin and the airy, creamy texture of Jell-O pudding, offering a treat that is both comforting and revitalizing.
It's hard to find a better way to satisfy your pumpkin cravings!
Make sure you check out all the pumpkin dessert recipes available for even more ideas.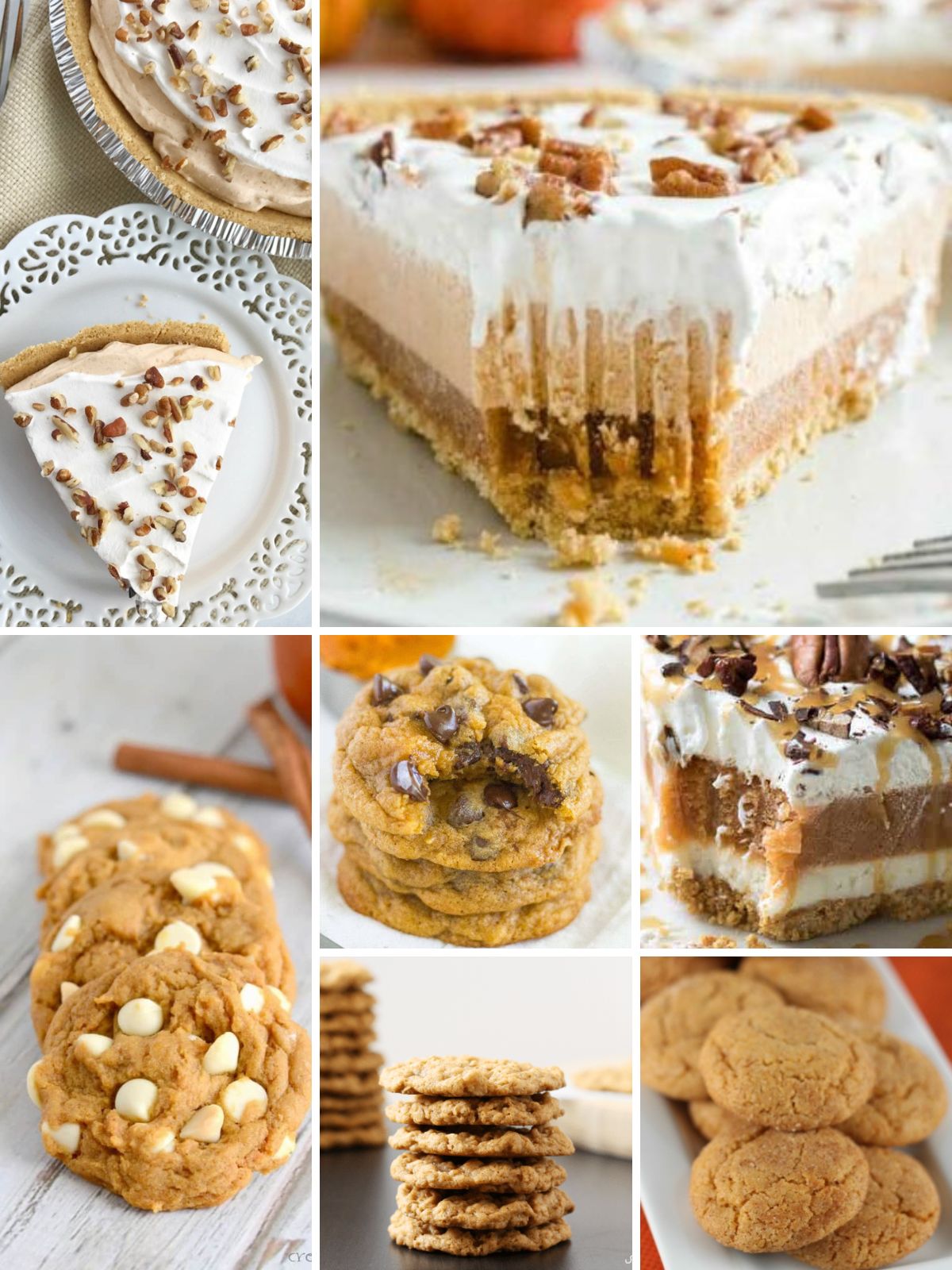 Jello Pumpkin Spice Pudding mix is a delicious blend of creamy pudding goodness with the rich and comforting flavors of pumpkin spice.
You can only purchase this pudding mix during the Fall season, so if you happen to see it in your grocery store, you should probably pick up more than one box!
Whether you use Jello Pumpkin Pudding Mix to add flavor to a classic pumpkin pie recipe or pumpkin cookies, you'll find that these recipes will help you embrace the cozy flavors of the season!
Looking for more Easy Desserts for Fall? Try my Cake Mix Pumpkin Chocolate Chip Cookies, Pumpkin Apple Dump Cake or my  Mini Pumpkin Bundt Cakes.
📌Quick Tip: If you can't find the pumpkin spice pudding mix, you can use vanilla pudding mix instead and increase the amount of pumpkin pie spice to 1 ½ teaspoon.
Kraft Jell-O Instant Pudding Dessert & Pie Filling, Pumpkin Spice, 3.4 Oz. Box
🌟Tips for making Jello Pudding Recipes
Most recipes made with Jello pudding need to be stored in the refrigerator; usually for up to three days.
You can even store most recipes made with Jello pudding in the freezer! However, it's important to note that the texture and consistency of the pudding may change slightly after being frozen. It's best to follow specific storage instructions provided in the recipe you are using to ensure optimal results.
If you don't have time to chill your pie or other pudding recipe, you can put it in the freezer to speed up the process. Just make sure you set a timer so you don't forget it's in the freezer or your dessert will be frozen!
💡Recipe FAQ
Simply click the plus sign to read more about the questions you see below.
If YOU have a question regarding this recipe, please let me know in the comment section!
Why is my instant pudding runny?
One reason is you didn't give it enough time to sit in the refrigerator to thicken. Instant pudding requires some time to set. Another reason is using too much liquid can result in a runny consistency.
How do you thicken Jello pudding that won't set?
If the pudding is still runny after being refrigerated, you can try placing it in the freezer for a short period of time, about 10-15 minutes. Be cautious not to leave it in the freezer for too long as it may freeze completely.
🛒Helpful Kitchen Tools
KitchenAid Classic Mixing Bowls, Set of 3, Pistachio, 3.5 quarts
Whisks for Cooking, 3 Pack Stainless Steel Whisk for Blending, Whisking, Beating and Stirring, Enhanced Version Balloon Wire Whisk Set, 8
Mozacona Ceramic Sugar Bowl Pumpkin Shape Spice Jar Seasoning Jar with Lid Spoon
Fall decor - Pumpkin Spice Ceramic Canister with Wooden Beads Spoon Fall Decorations for Home Farmhouse Table Autumn Thanksgiving Tiered Tray, Candy Holder with Lid for Cookie Snacks House Warming Fall Gifts
Halloween Activity BundleClick HERE for More Information
📇Recipe Collection
⭐Before You Begin! If you make any of these recipes, please leave a review and star rating. This helps my business thrive and continue providing FREE recipes.
Jell-O Pumpkin Pudding Recipes