Here is a delicious list of Pumpkin Desserts with Cream Cheese just in time for Thanksgiving. Pumpkin and cream cheese are two flavors that were meant to go together. If you're looking for a new easy pumpkin dessert, you can't go wrong with any of the recipes listed below.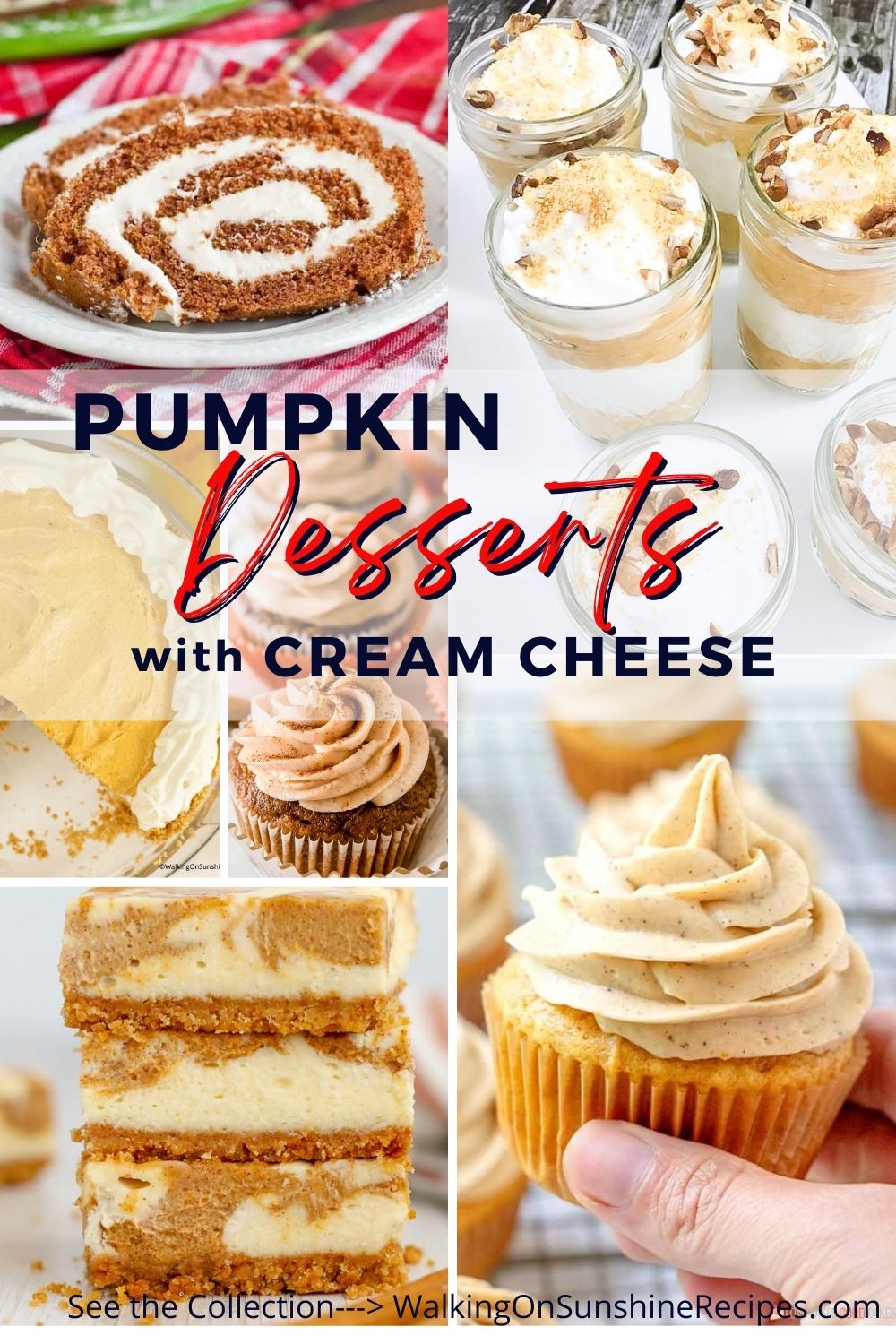 When you think of pumpkin and cream cheese, are you thinking of simply spreading softened cream cheese on a slice of fresh baked pumpkin bread?
Well, if that's the only way you've ever enjoyed these two flavors combined, you are in for a real treat today with this delicious collection of pumpkin desserts with cream cheese.
Check out the recipes listed below and then leave me a comment letting me know which one is your favorite! And if you're looking for a homemade pumpkin spice recipe, check my recipe out. It might even save you money by making it at home.
Tips for Baking with Cream Cheese
Here are a few tips for all of us when we're baking with cream cheese:
Always make sure the cream cheese is at room temperature and softened. That way it blends in smoothly with the pumpkin puree.
Make sure you use the blocks or brick-style of cream cheese for a recipe.
Do not use the soft, easy-to-spread cream cheese for recipes.
Make sure you use the full-fat version of cream cheese unless a recipe specifically calls for a lower fat version.
You could substititue low-fat for full fat cream cheese but do not use fat free. The consistency will not be the same.
Helpful Kitchen Tools
This post contains affiliate links. That means that if you make a purchase after clicking on a link I may earn a small commission at no extra cost to you. For more information, click here.
More Information
More Information
More Information
More Information
More Information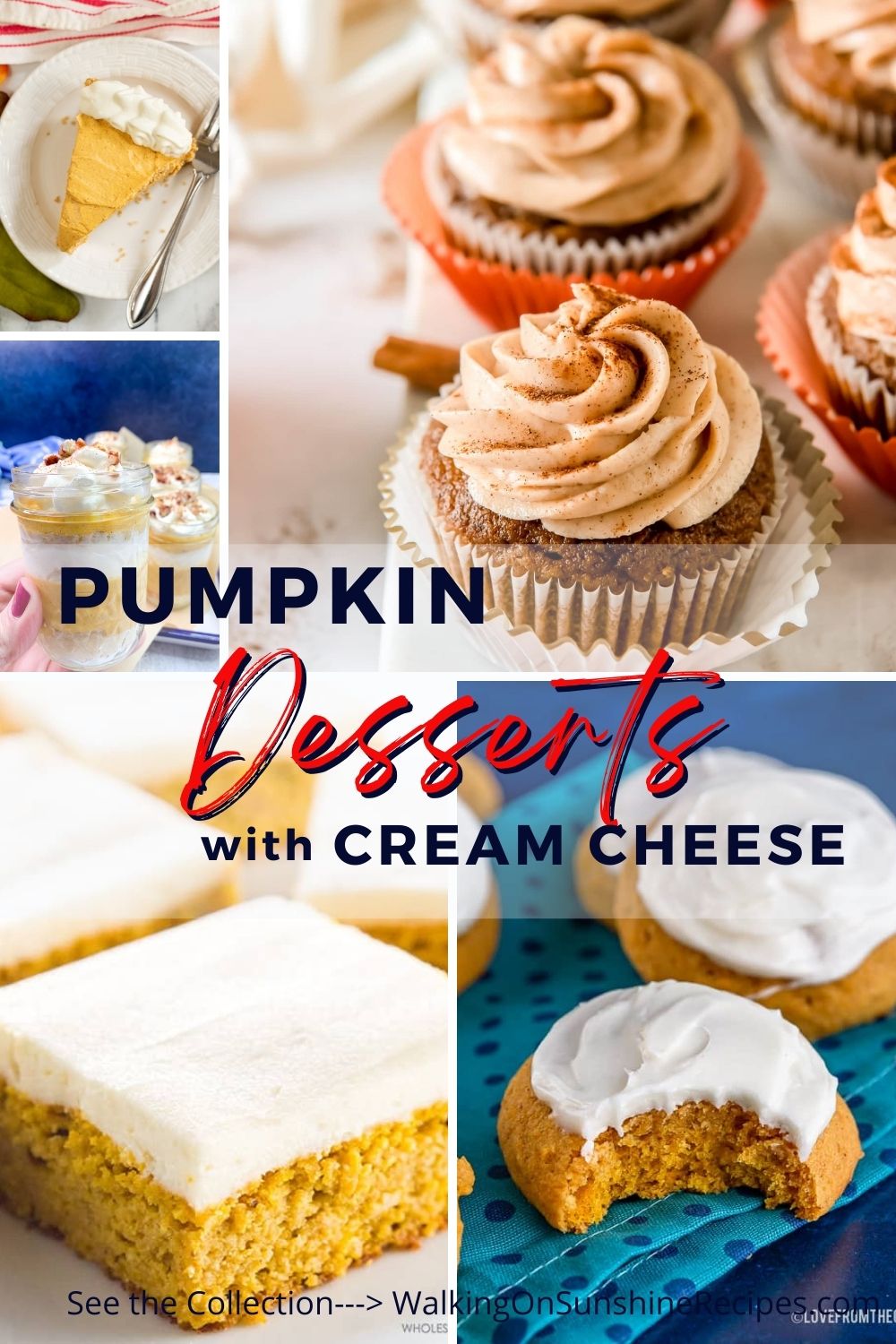 Pumpkin Desserts with Cream Cheese