Who doesn't love the warm, cozy smell of pumpkin pie spice wafting through the house? And what could be more fall than making your own pumpkin spice blend recipe at home?
This recipe is for a homemade spice blend that will save you money and tastes even better than the store-bought kind...it's the perfect blend of cinnamon, ginger, nutmeg and allspice.
Check out all the other easy pumpkin dessert recipes you can use with this easy-to-make spice blend.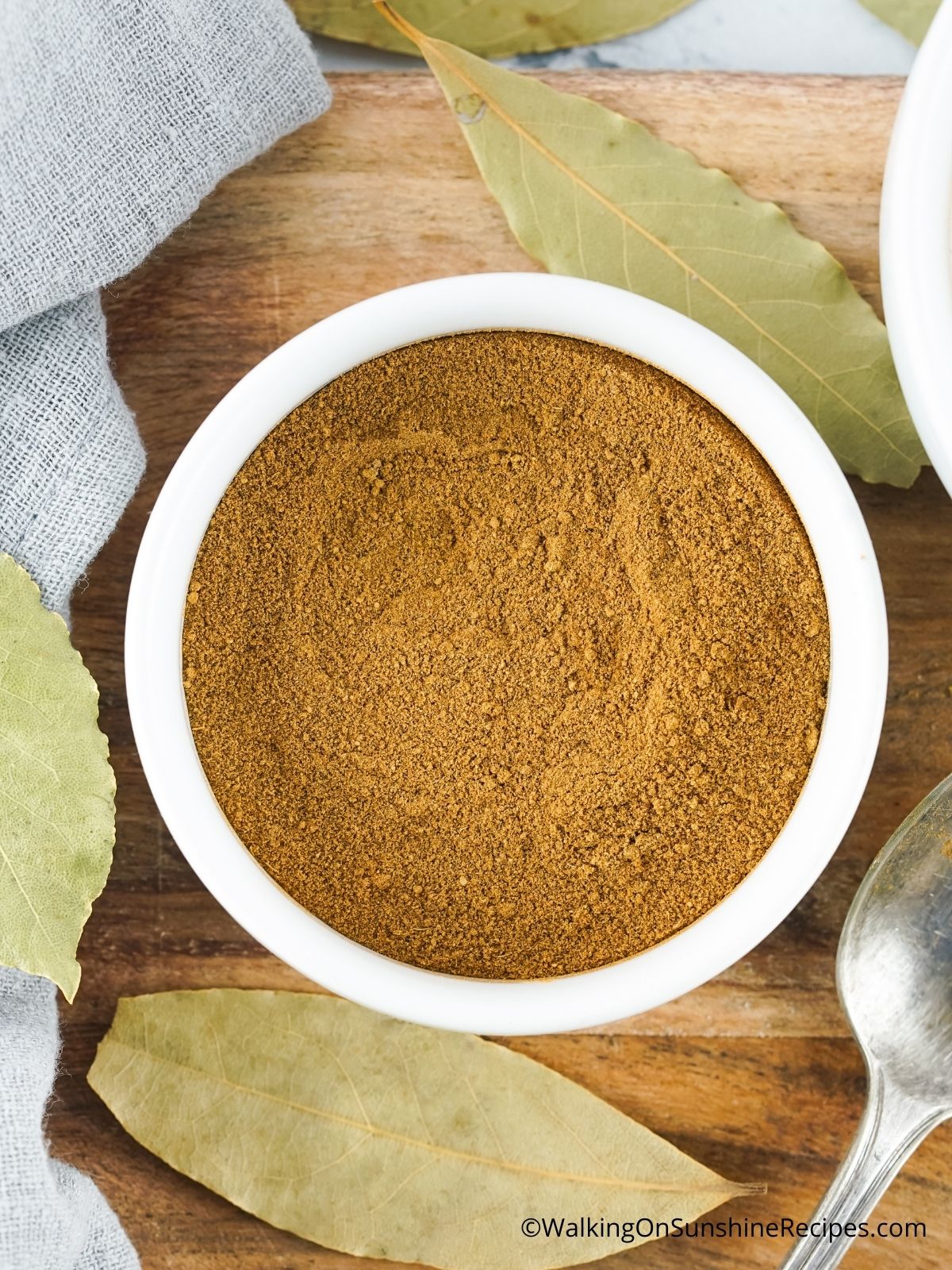 So what if you go to your pantry and find your spice jar empty? No need to make a special trip to the grocery store either...especially considering the price of a small jar of pumpkin pie spice blend is hovering over $6.00 these days!
You can easily make this popular season blend at home with just a few other spices that I'm sure you have on hand in your pantry.
This spice blend recipe is the one I use when making my Flower Shaped Mini Pumpkin Pies and my Pumpkin Crescent Rolls.
Table of Contents
Looking for more Easy Desserts for Fall? Try my Cake Mix Pumpkin Chocolate Chip Cookies, Pumpkin Apple Dump Cake or my Mini Pumpkin Bundt Cakes.
💭How do you save on spices?
Spices are one of the most important ingredients in cooking, but they can also be one of the most expensive. Here are some tips for saving money on spices:
Buy in bulk. Buying spices in bulk is a great way to save money. You can find spices for sale in bulk at many supermarkets and online retailers.
Be mindful of expiration dates and try to use up older spices before buying new ones.
Take advantage of sales and coupons whenever possible.
Grow your own. If you have a green thumb, consider growing your own spices. Herbs and spices like basil, thyme, and oregano are relatively easy to grow, and you'll always have fresh spices on hand.
Make your own spice blends. Creating your own spice blends is a great way to save money and customize your flavor profile. Simply combine your favorite spices in a jar or bag, and you're good to go.
💭How to keep spices fresh in your pantry?
Spices are an essential ingredient in many dishes, but they can quickly lose their flavor if they are not stored properly. Here are a few tips to help keep your spices fresh:
First, make sure that your spices are stored in airtight containers. This will help to keep out moisture and other contaminants that can cause the spices to lose their flavor.
Second, keep your spices away from heat and light. Exposure to these elements can cause the spices to deteriorate quickly. Instead, store them in a cool, dark place such as a cupboard or pantry.
Third, use fresh spices whenever possible. Older spices may not have the same flavor as fresh ones, so it is best to use them up within a few months of purchasing them.
Not sure what spices you should have on hand in your pantry? Check out my post on Ten Essential Pantry Items and grab the free printable while you're there too.
🍽 Helpful Kitchen Tools
This post contains affiliate links. That means that if you make a purchase after clicking on a link I may earn a small commission at no extra cost to you. For more information, click here.
More Information
More Information
More Information
More Information
🥘Main Ingredients Needed
Exact measurements are listed below in the recipe card. Make sure you scroll down to print and save the recipe for later!
Cinnamon
Ginger
Nutmeg
Allspice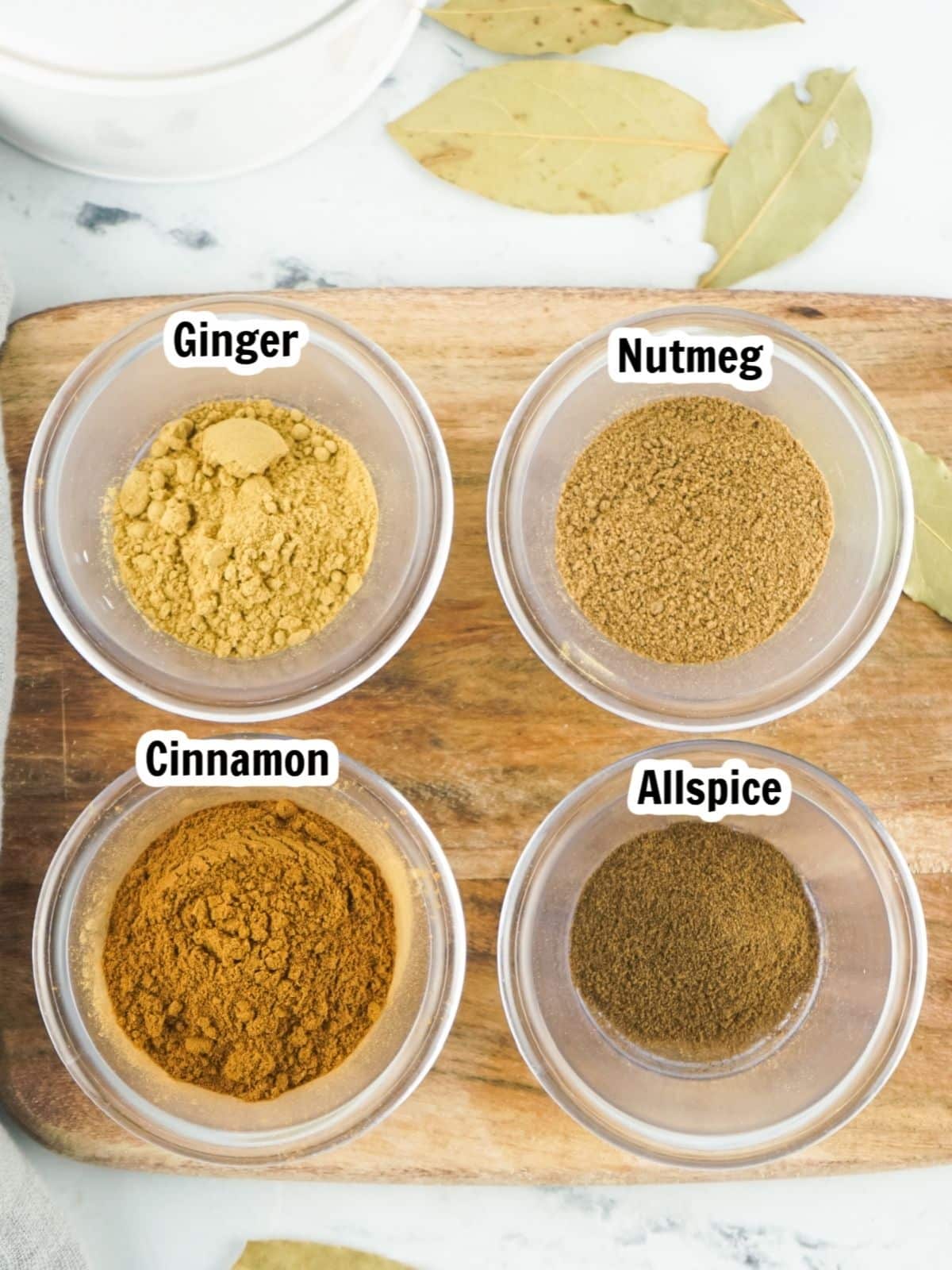 🔪Instructions
In a small bowl, combine the spices together.
Make sure you mix the spices together well.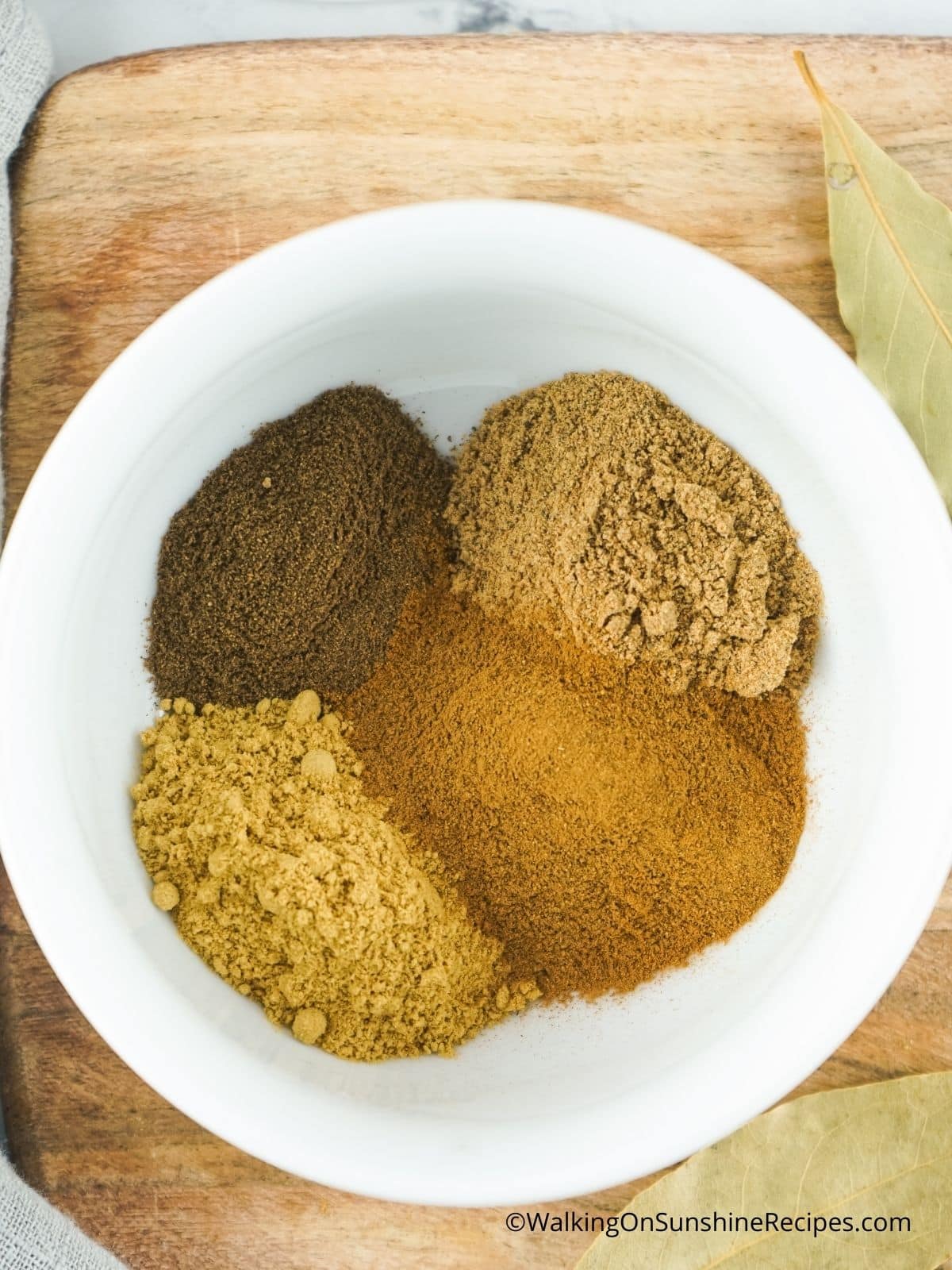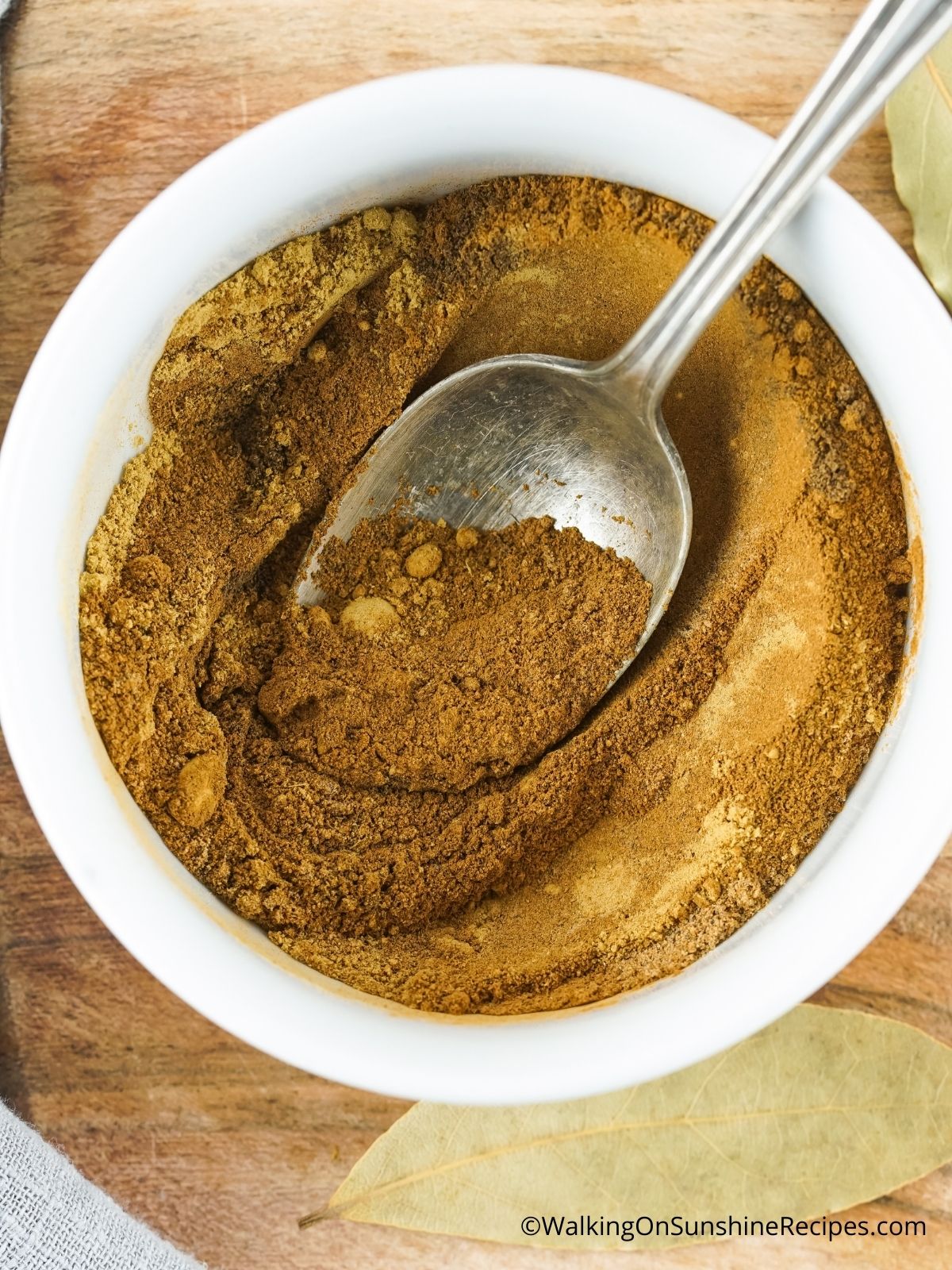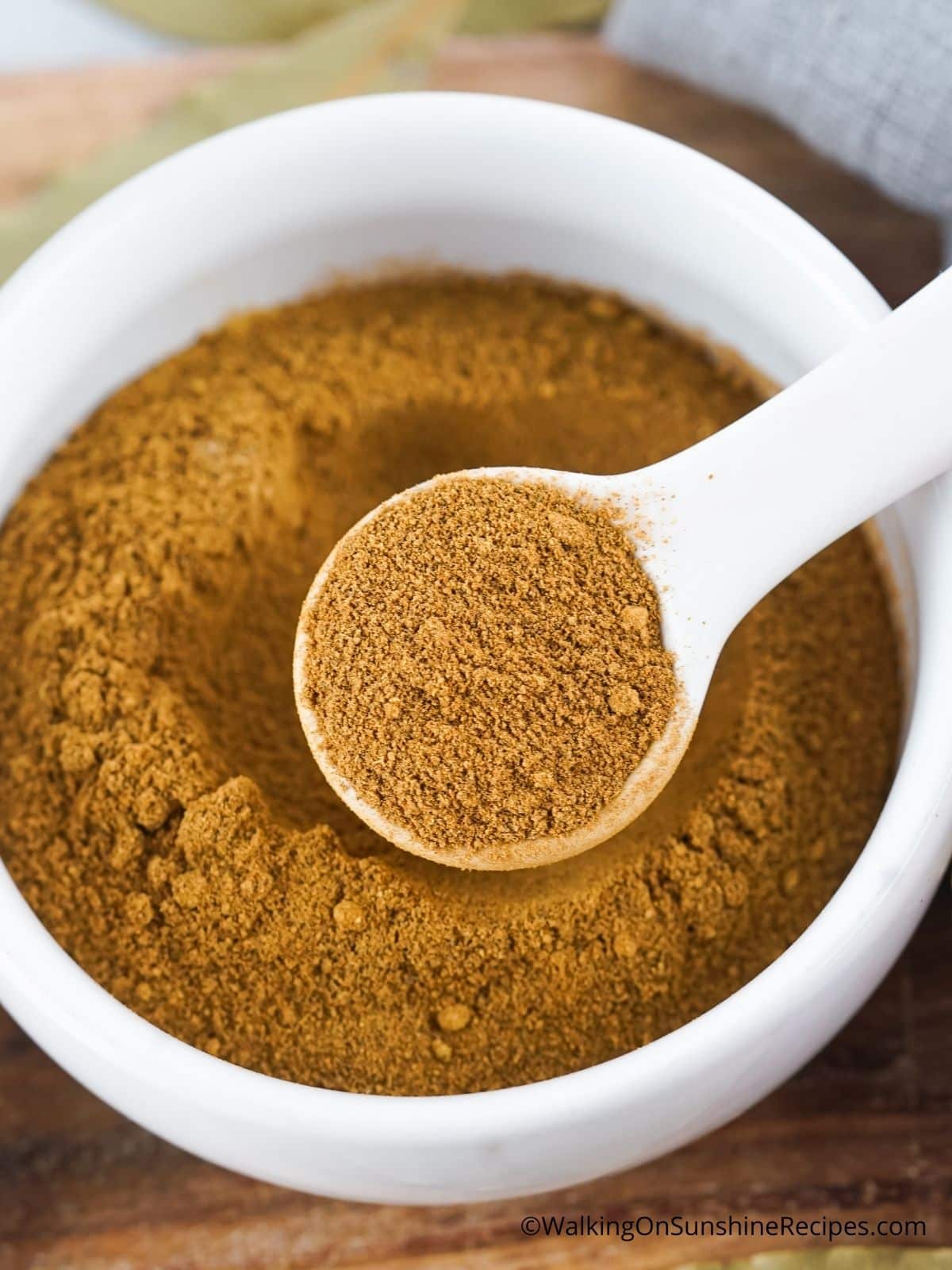 💭How to store fresh spices in mason jars
Mason jars are a great way to store fresh spices. Because they are airtight, they keep spices fresh for longer than other storage methods. Mason jars also protect spices from light and moisture, which can cause them to lose their flavor.
To use mason jars for spice storage, simply place the spices in the jar and screw on the lid.
Use a small funnel to help add the combined spices to the mason jar so there's no mess.
Be sure to label the jars so you know what's inside.
For best results, store mason jars of spices in a cool dry place like the pantry.
Most spices will only stay fresh for six months to a year. After that, they'll start to lose their flavor and become less effective as seasoning..
Tried any of my recipes? Let me know in the comments!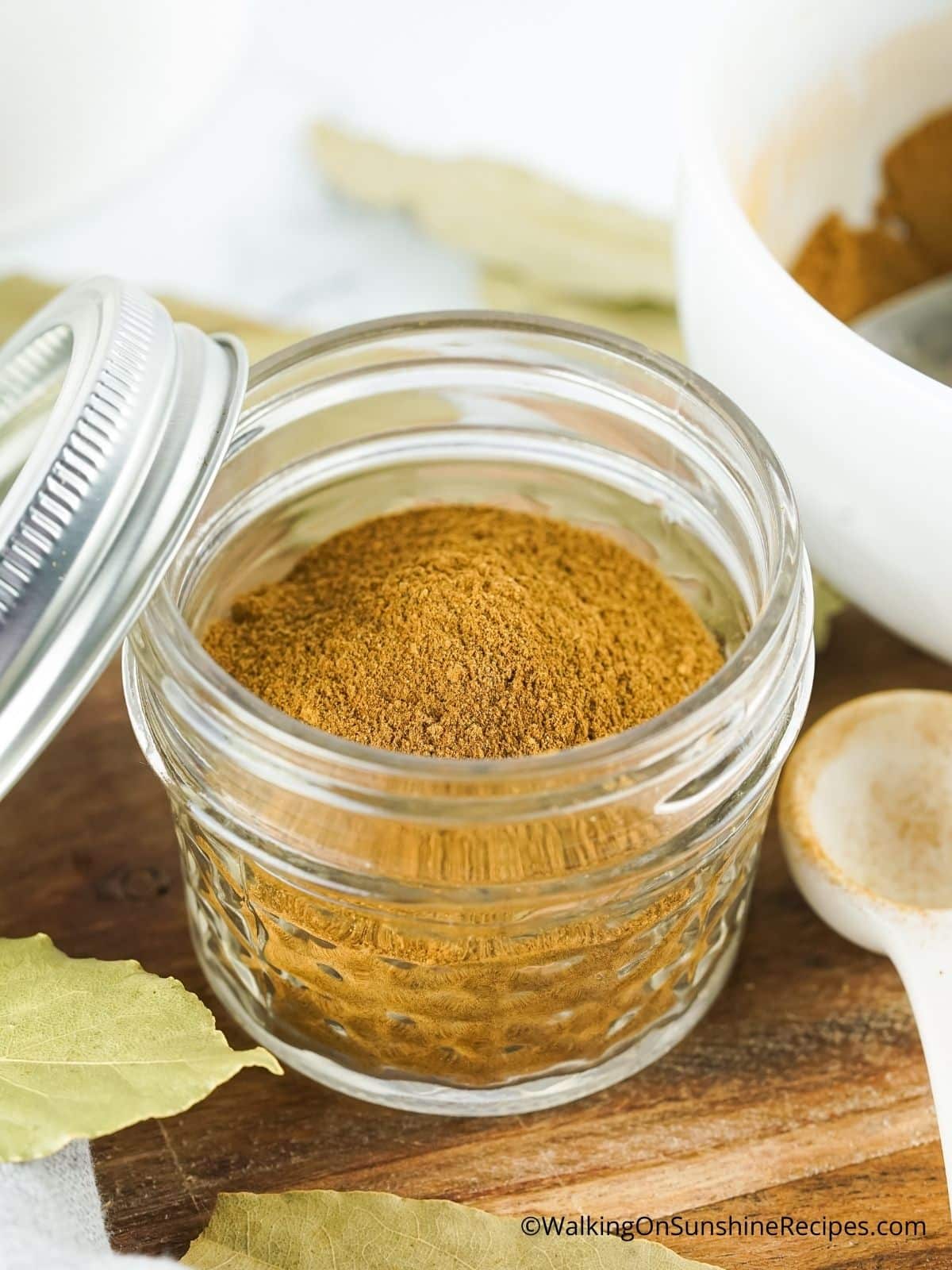 💭Can you freeze spice blends?
You can freeze your spice mixes to help preserve their flavor:
Use an airtight container, or freezer-safe plastic bag and label it with the date so you know how long it's been in the freezer.
When you're ready to use it, just thaw it out and add it to your dish.
You may find that the spices have lost a little bit of their potency, but they should still be strong enough to give your meal a flavorful kick
💭Top Recipe Tips
Store in a sealed container in a cool dry place like the pantry.
This spice blend should keep fresh for up to 3 to 6 months.
If you like cinnamon to not be as bold in the mixture, simply reduce it until you find the right ratio to fit your preferences.
Use quality spices for this recipe in order to get the best outcome. Cheaper spices tend to be lacking in flavor and the result is a much weaker spice mixture.
You could add cloves if you want. I like to sometimes add ½ teaspoon to the mixture as well.
💭Frequently Asked Recipe Questions
What can I use if I don't have pumpkin pie spice?
Well, you can easily make the recipe below so you have your own pumpkin pie spice or you could use cinnamon or nutmeg by themselves in a recipe.
What is pumpkin pie spice used for?
This spice is used in both savory and sweet dishes! Try a sprinkle in your afternoon cup of coffee. Sprinkle a little in homemade whipped cream.
Yield: 6 tablespoons
Pumpkin Pie Spice Recipe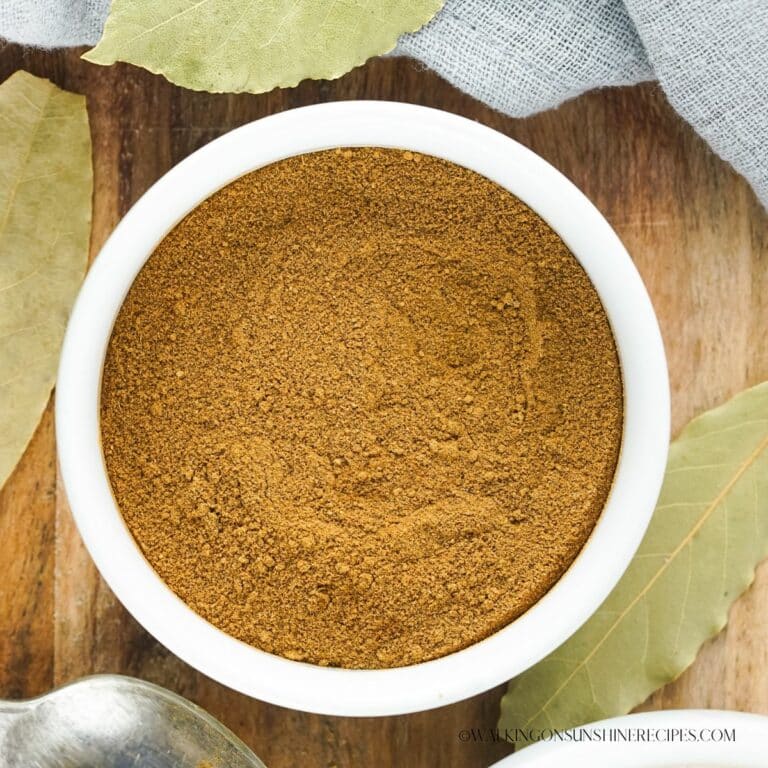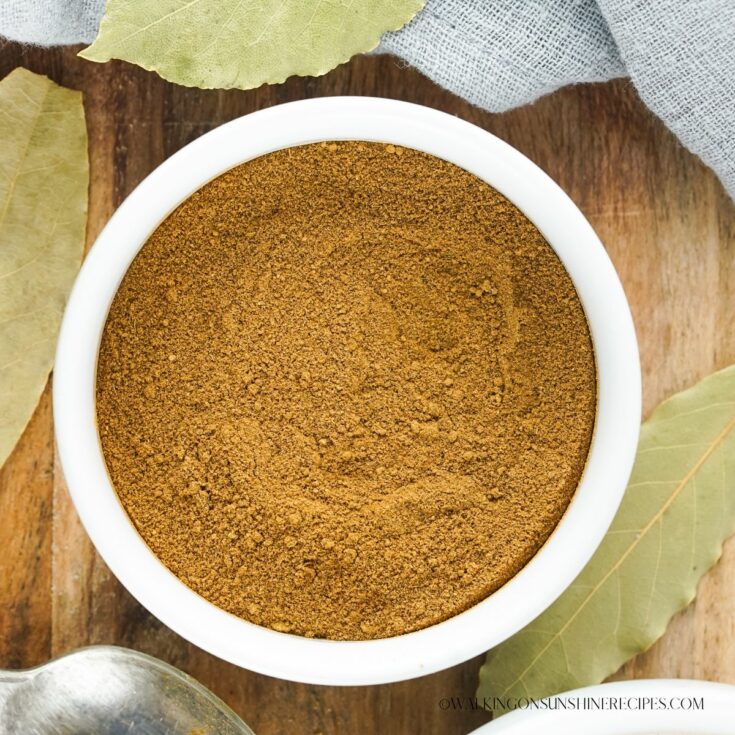 Pumpkin Pie Spice Recipe – the perfect blend of cinnamon, ginger, cloves and allspice for your favorite Pumpkin Dessert Recipes. 
Ingredients
3 ½ tablespoons ground cinnamon
2 ½ teaspoons ground ginger
22/1 teaspoons ground nutmeg
1 ½ teaspoons ground allspice
Instructions
In a small bowl, whisk all the spices together until well combined.
Store in a small mason jar, spice jar or plastic container.
Notes
This spice should be fresh for at least 6 months.
Recommended Products
As an Amazon Associate and member of other affiliate programs, I earn from qualifying purchases.
Nutrition Information:
Yield:
6
Serving Size:
1
Amount Per Serving:
Calories:

59
Total Fat:

3g
Saturated Fat:

2g
Trans Fat:

0g
Unsaturated Fat:

0g
Cholesterol:

0mg
Sodium:

2mg
Carbohydrates:

9g
Fiber:

4g
Sugar:

0g
Protein:

1g
The nutrition information is calculated automatically. I cannot guarantee its accuracy. If this data is important to you, please verify with your trusted nutrition calculator.
This recipe has been updated since it first appeared in 2014 with new photos, information and a new printable recipe card that includes nutritional information. I hope you enjoy the updates as much as I enjoyed working on them!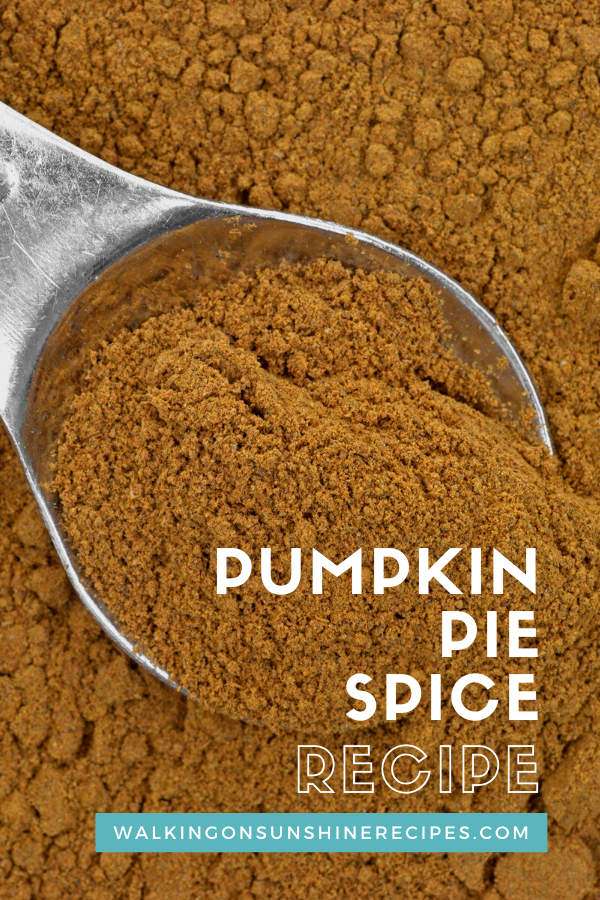 This recipe has been updated since it first appeared in 2014 with new photos and a new printable recipe card that includes nutritional information. I hope you enjoy the updates as much as I enjoyed working on them!