Let's bake something fun and cute this holiday season. Check out these Reindeer Cupcake Ideas that are sure to please everyone in your family...even Rudolph will enjoy these Reindeer Desserts!
These are perfect for kid's parties at school, church or even if you're going to have neighborhood friends over.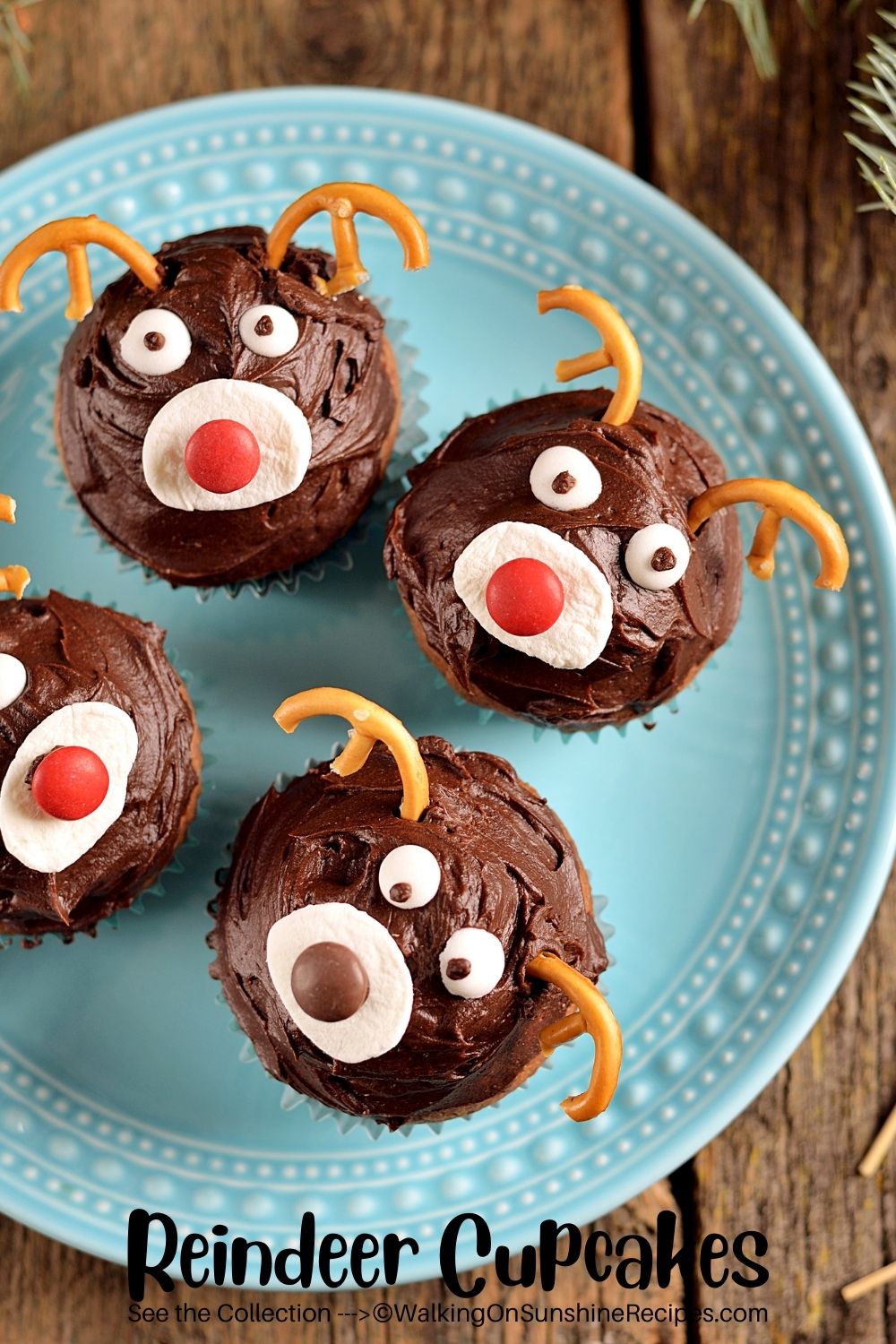 I'm not sure why cupcakes are often overlooked when it comes to desserts. Cupcakes are the perfect addition to a Christmas party. Especially if there's an assortment of adorably decorated ones like the Reindeer Cupcake Ideas I'm featuring today.
They are so many ways you can decorate cupcakes. There are fun pre-cut toppers you can add to a plain frosted cupcake or you can go all out and use frosting, sprinkles and candy to make the cupcakes cute.
This collection was inspired by my Reindeer Christmas Treats on this site, and pairs well with my 15 Santa Reindeer Treats.
Table of Contents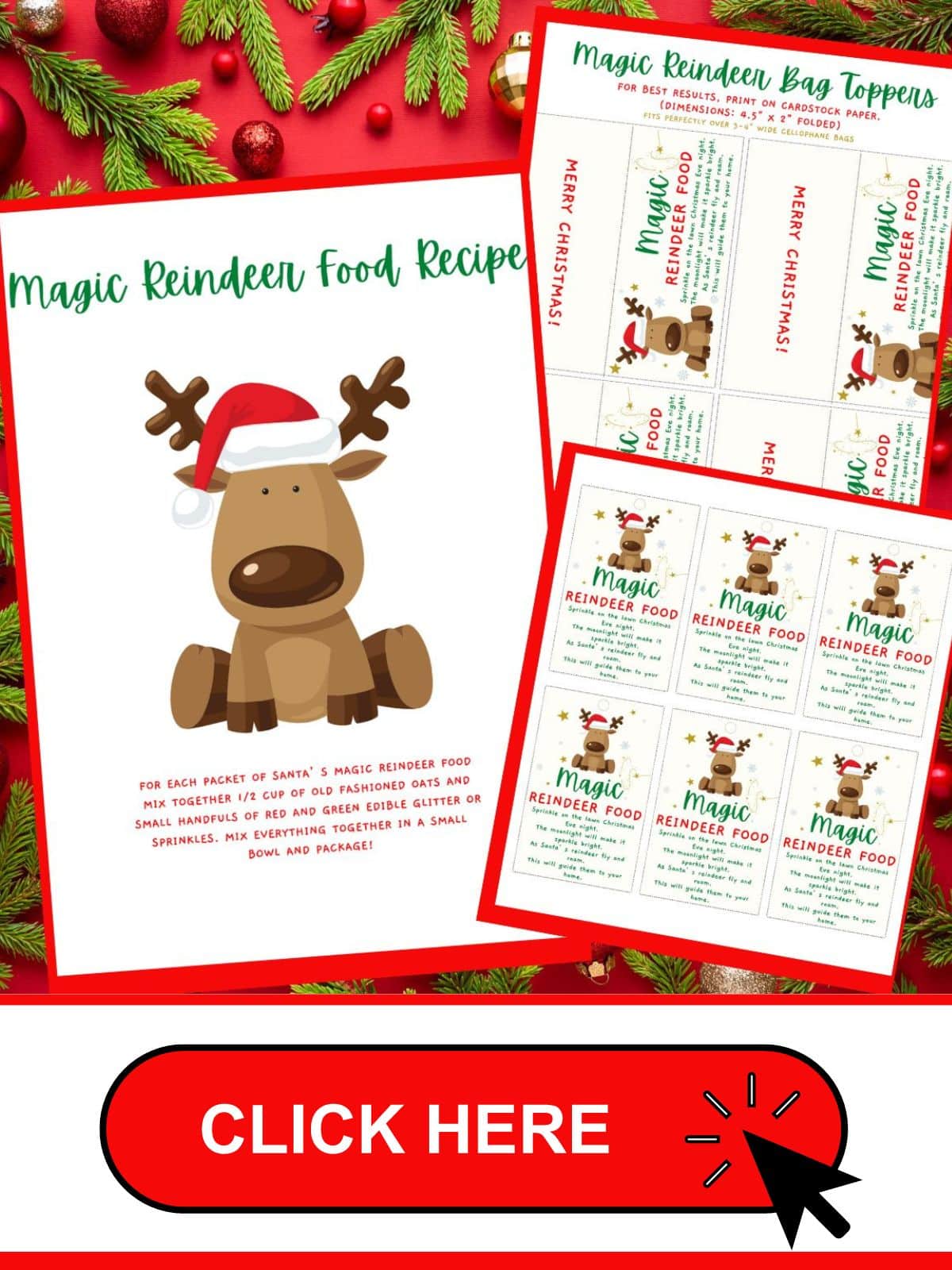 Favorite Reindeer Treats
Reindeer recipes have been popular on the blog lately! Just a few years ago, I only had Reindeer Cupcakes available, and now there's Reindeer Cookies, Reindeer Pretzels and a Reindeer Cupcake Cake to help you celebrate the holiday season.
Helpful Kitchen Tools
This post contains affiliate links. That means that if you make a purchase after clicking on a link I may earn a small commission at no extra cost to you. For more information, click here.
More Information
More Information
More Information
More Information
More Information
More Information
Tips for Making Cupcakes
Here are a few baking tips so your cupcakes come out perfect every time:
Don't Overmix the Batter - you want to make sure the batter is combined completely but once that happens, stop the mixer. Give the batter a few more mixes and then it's ready to be scooped into the cupcake pans.
Spray the Cupcake Liners - There's nothing worse than peeling back the cupcake liner and having most of the cake stick. I solve that problem by coating the cupcake liners with non-stick baking spray to help the baked cupcakes not stick when you peel the liners away. You can always use silicon liners.
Fill the Cupcake Pans Equally - I like to use a spring-loaded ice cream scoop. It quickly divides the batter equally between the cups,
How to Check for Doneness - Remember, all ovens bake differently. Check the cupcakes about 5 minutes before the recipe says they should be baked. If they are almost done, they should spring back when you touch the centers lightly with the tip of your finger. Then test the cupcakes with a toothpick to see if it comes out clean.
Cool Completely before Decorating - Allow the cupcakes to cool in the pan completley for 10 minutes. Then remove them to a cooling rack to cool completely. THEN decorate. If you start to frost or decorate while the cupcakes are hot or warm, the frosting will melt.
Storage Tips
Store baked cupcakes in an airtight container for up to 5 days either in the refrigerator or on the counter. If it's warm in the house, cupcakes should be store in the refrigerator.
Freezing Tips
I would not freeze cupcakes that are decorated or frosted.
Allow cupcakes to cool completely before placing them on a baking tray and then in the freezer to flash freeze for 30 minutes. Remove from the freezer and store in an airtight container or freezer safe plastic bag for up to 3 months.
Remove the cupcakes from the freezer the night before you need them. Then decorate or frost them once fully defrosted.
Tried any of my recipes? Let me know in the comments!