Here is a list of Sugar Free Christmas Cookies that will satisfy your sweet tooth all while staying true to your health and diet plan.
Christmas will be here before we know it. Just because you're following a sugar-free or low-sugar diet doesn't mean you can't enjoy Christmas Cookies!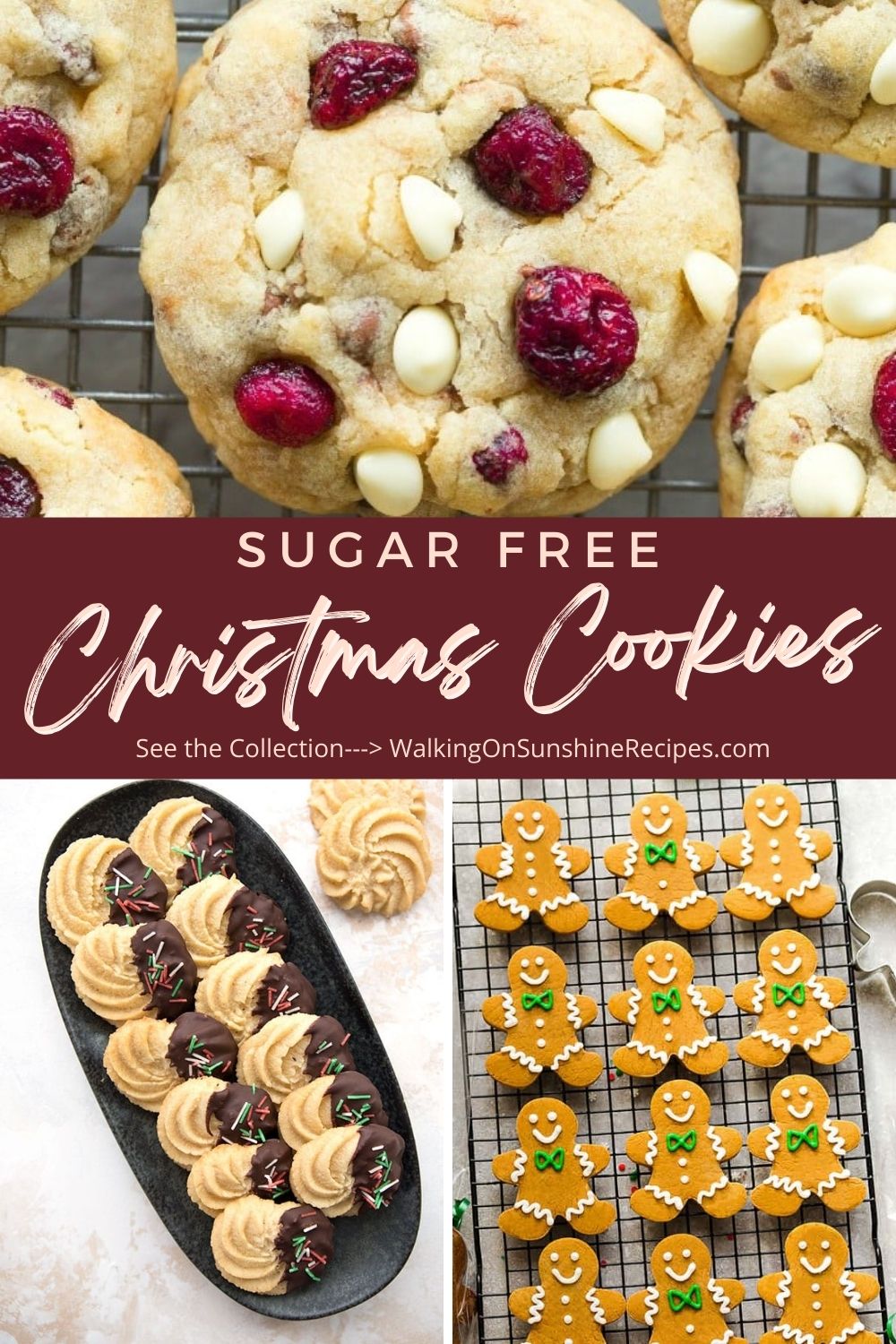 For most people baking and enjoying Christmas cookies is a big part of the holiday season. But what if you can't have sugar as part of your diet? Should you simply sit there and watch your family enjoy dessert?
My answer is NO! There are so many ways you can enjoy cookies warm from the oven with everyone else. Only these are Sugar Free Christmas Cookies.
A family favorite that I made for my cousin when she visited is Sugar Free Peanut Butter Cookies that are made with Splenda and no flour. I tried another Sugar Free Christmas Cookie Recipe a few weeks ago. It was made with Swerve Powdered Sugar, it was delicious!
There are so many ways to bake cookies without white or brown sugar. Make sure you check out the sugar substitutes listed below. Then try some of these sugar free healthier options for holiday cookies this year.
Table of Contents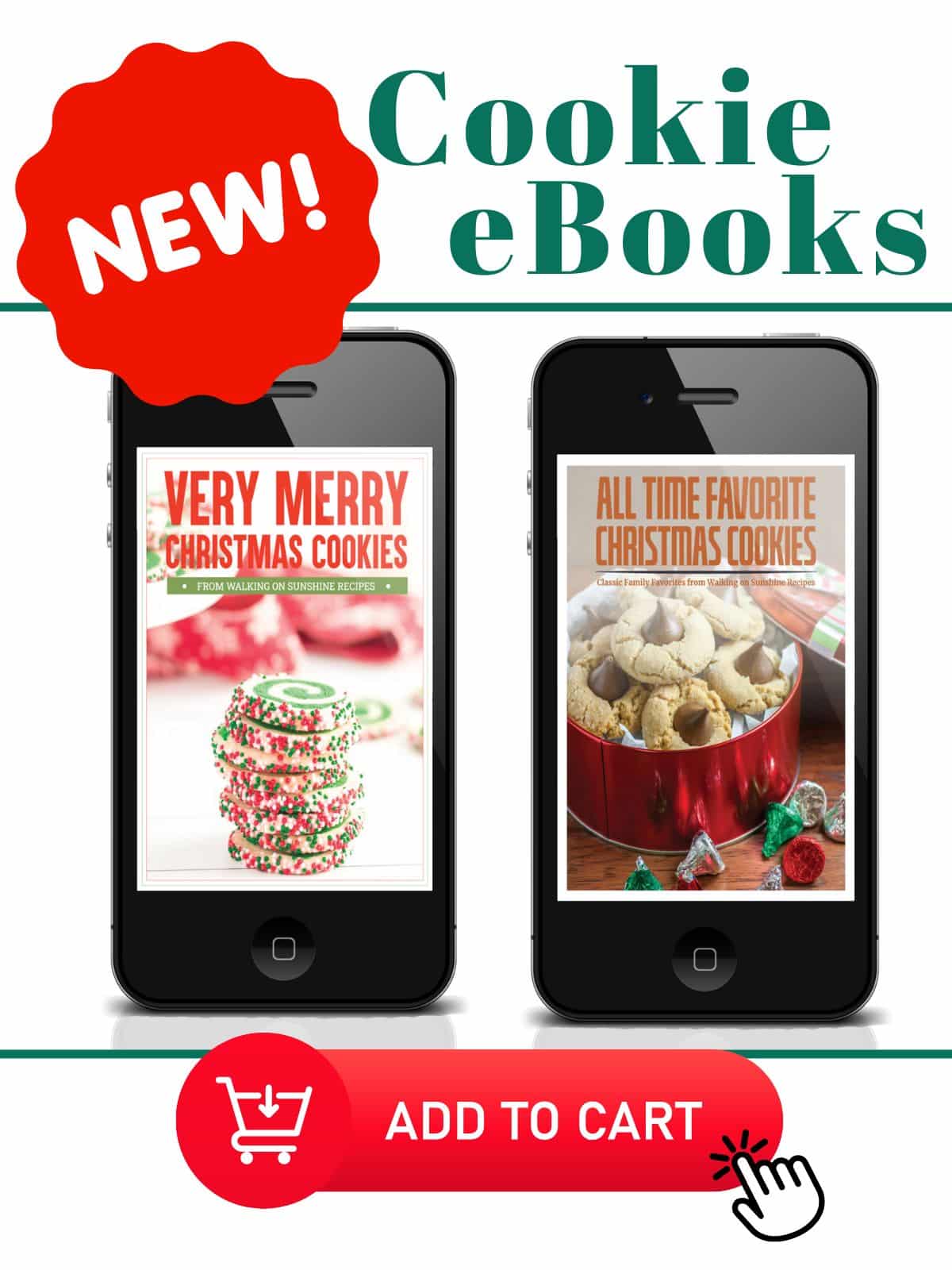 💭Sugar Substitutes for Baking
As a precaution, you should always check with your family doctor as to the sugar substitute you should use for any recipe.
If you need to watch your sugar intake, here is a list of sweeteners that can be used in place of regular white and brown sugar. A lot of these substitutes are used in Diabetic Christmas Cookies.
Honey
Monk Fruit Extract
Maple syrup
Agave
Stevia
Sucralose
Saccharin
🛒Helpful Kitchen Tools
This post contains affiliate links. That means that if you make a purchase after clicking on a link I may earn a small commission at no extra cost to you. For more information, click here.
More Information
More Information
More Information
More Information
💭Storage Tips
Most baked cookies can be stored in an airtight container for up to 5 days on the countertop or in the pantry. You can also store them in the refrigerator for up to 2 weeks.
You can also freeze most cookie recipes. Once the cookies have baked, allow them to cool completely. Then flash freeze them on baking trays lined with parchment paper for about 30 minutes.
Store the frozen cookies in an airtight container or freezer-safe plastic bag. Most frozen cookies will stay fresh in the freezer for up to 3 months.
💭Baking Tip
I found that when working with almond flour, cookie dough might be dry and not come together like a regular cookie dough. Adding a tablespoon of water at a time really helps bring the dough together.
Also, it might be a nice idea to bake a few of these recipes to give as gifts to other family members that need to be careful with their sugar intake as well. Here are a few fun ways to give cookies as gifts:
More Information
More Information
More Information
More Information
More Information
More Information
💡Recipe FAQ
What is the best natural sugar for diabetics?
According to StLukesHealth.org, the best natural sugar is Monk fruit extract.
🌟Try these recipes next...
⭐Before You Begin! If you make this recipe, please leave a review and star rating. This helps my business thrive and continue providing FREE recipes.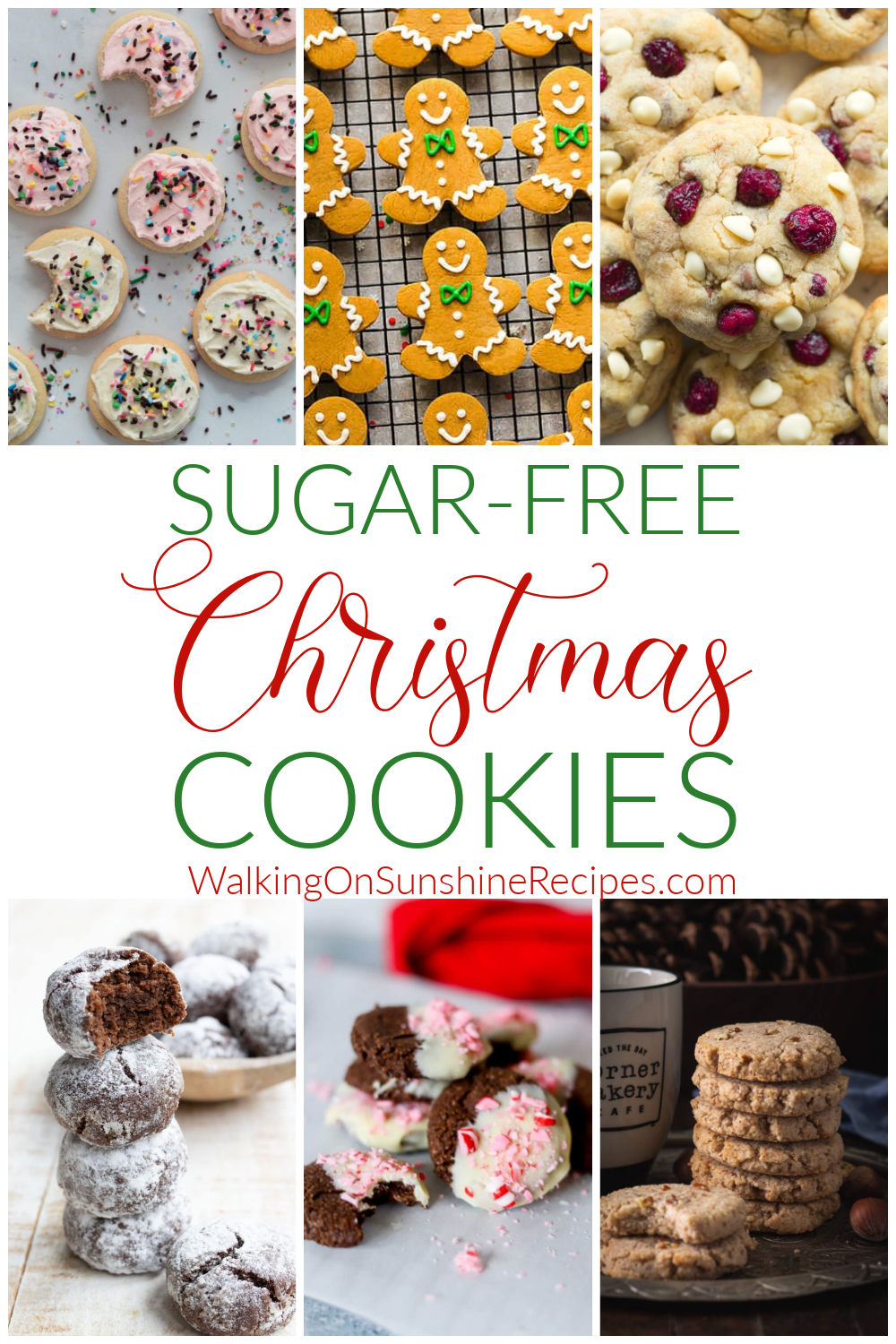 Sugar Free Christmas Cookies