Making a batch of cookies may seem like a quick, easy dessert to make for your family. However, if you're trying to avoid sugar or bake cookies for a diabetic family member, you need to be careful.
Which is why you're going to love this collection of 16 sugar free cookies. They eliminate sugar by using sugar substitutes or all-natural sweeteners like honey. But don't worry...you won't be sacrificing taste!
Make sure you check out all my other easy cookie recipes for more delicious ideas.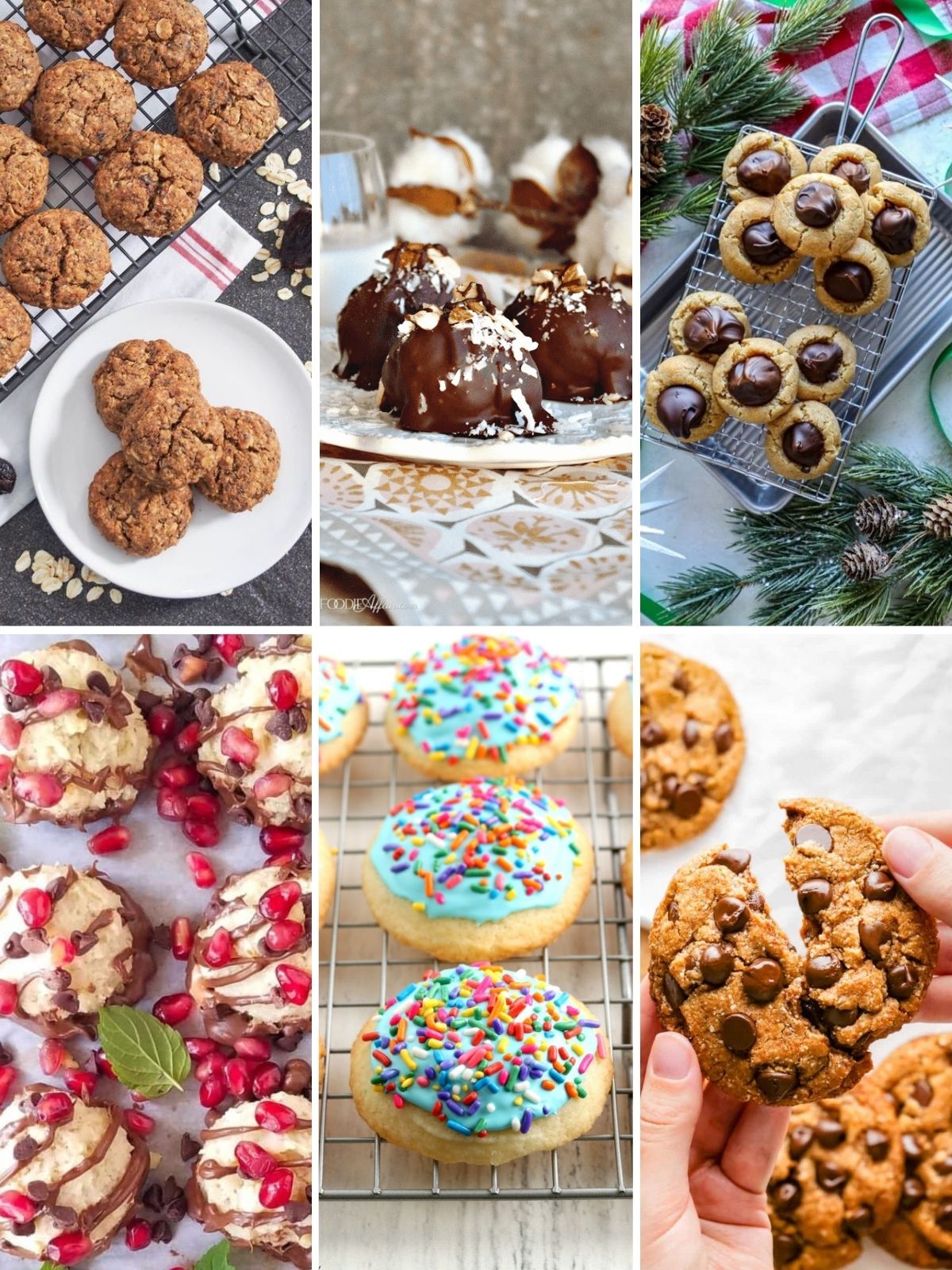 When my father was diagnosed with diabetes over 40 years ago, there wasn't much of an option for a sugar free cookie for snacking.
Thankfully a lot has changed over the years and you can now find a variety of store-bought cookies to choose from as well as sugar substitutes which will help you bake cookies that taste delicious.
Table of Contents
Sugar Free Cookies for Diabetics
Everyone loves cookies, however, if you are following a low sugar or no-sugar diet/lifestyle you know you can't simply reach for the cookie jar everytime you get the urge.
Most cookie recipes use refined flour with granulated sugar both are something you need to watch when you are living with diabetes. The good news is that now there are low-carb, high fiber options that won't raise or spike your blood glucose level.
How to make Sugar Free Cookies
So how do you make sugar free cookies taste good? As you'll see from the recipes featured below, some of them use sugar substitutes such as honey, maple syrup, stevia or even agave.
Using substitutes like these are a great way to add flavor to cookie recipes while removing the sugar.
More Information
More Information
More Information
More Information
Sugar Free Cookie Recipes for Christmas
Everyone loves to bake and enjoy cookies around the holidays. Besides the cookies featured below, check out my Diabetic Holiday Cookies and Diabetic Christmas Cookies.
Can Diabetics Eat Sugar Free Cookies?
Cookies baked with sugar substitutes will help satisfy your sweet tooth. You still need to pay attention to how many cookies you eat.
Always check with your physician for the guidelines they want you to adhere to for your particular diet.
Helpful Kitchen Tools
This post contains affiliate links. That means that if you make a purchase after clicking on a link I may earn a small commission at no extra cost to you. For more information, click here.
More Information
More Information
More Information
More Information
Tried any of my recipes? Let me know in the comments!