Easy last minute tips for decorating the Thanksgiving table that I'm sharing with you! And yes, I really did set this table the night before Thanksgiving, so you can do it too!
Check out all the Easy Recipes for Thanksgiving to create the perfect holiday meal for your family.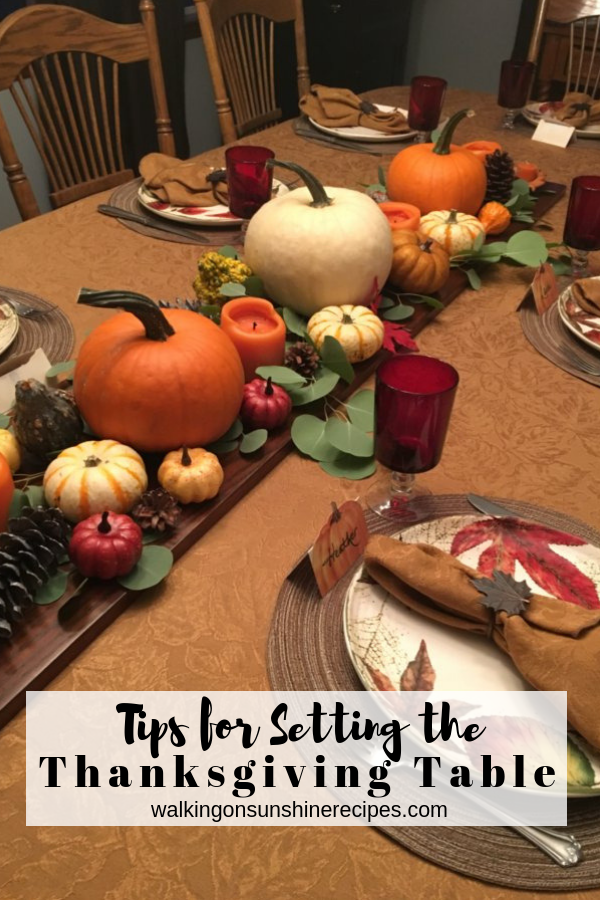 Decorating the Thanksgiving Table
Setting the table for Thanksgiving doesn't have to be complicated. Just follow these easy last minute tips for decorating the Thanksgiving table that I'm sharing with you!
One of the things I love most about entertaining for the holidays is setting my table. I've always enjoyed setting the table...even when I was a teenager. I loved helping my mom get out all the platters and helping her lay out everything necessary for our holiday celebrations.
These are photos from last year's Thanksgiving table. I'm still working on the table setting for tomorrow's celebration.
Table of Contents
💭Find Your Inspiration
For me inspiration for decorating the Thanksgiving table comes from my leaf plates. A few years ago I splurged and spent a little blogging money on a beautiful set of dishes. I went shopping with the idea of purchasing a more traditional type of plates with turkeys on them.
But then I realized I would only be able to use turkey plates on Thanksgiving Day and decided to go with these pretty leaf plates that I purchased from Pier One. They match perfectly with the red antique glasses my mother gave me.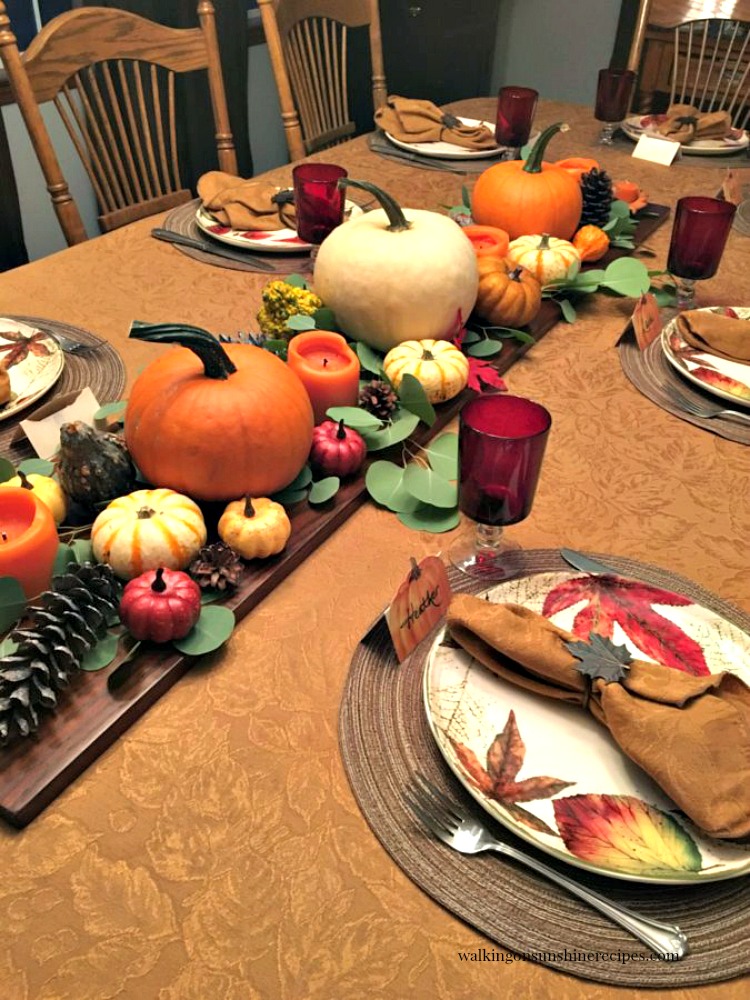 🛒Helpful Shopping Ideas
4 Pieces Pumpkin Spice Candles Thanksgiving
Cloth Napkins - Set of 12
Autumn Harvest Dishes
Thanksgiving Plates for Kids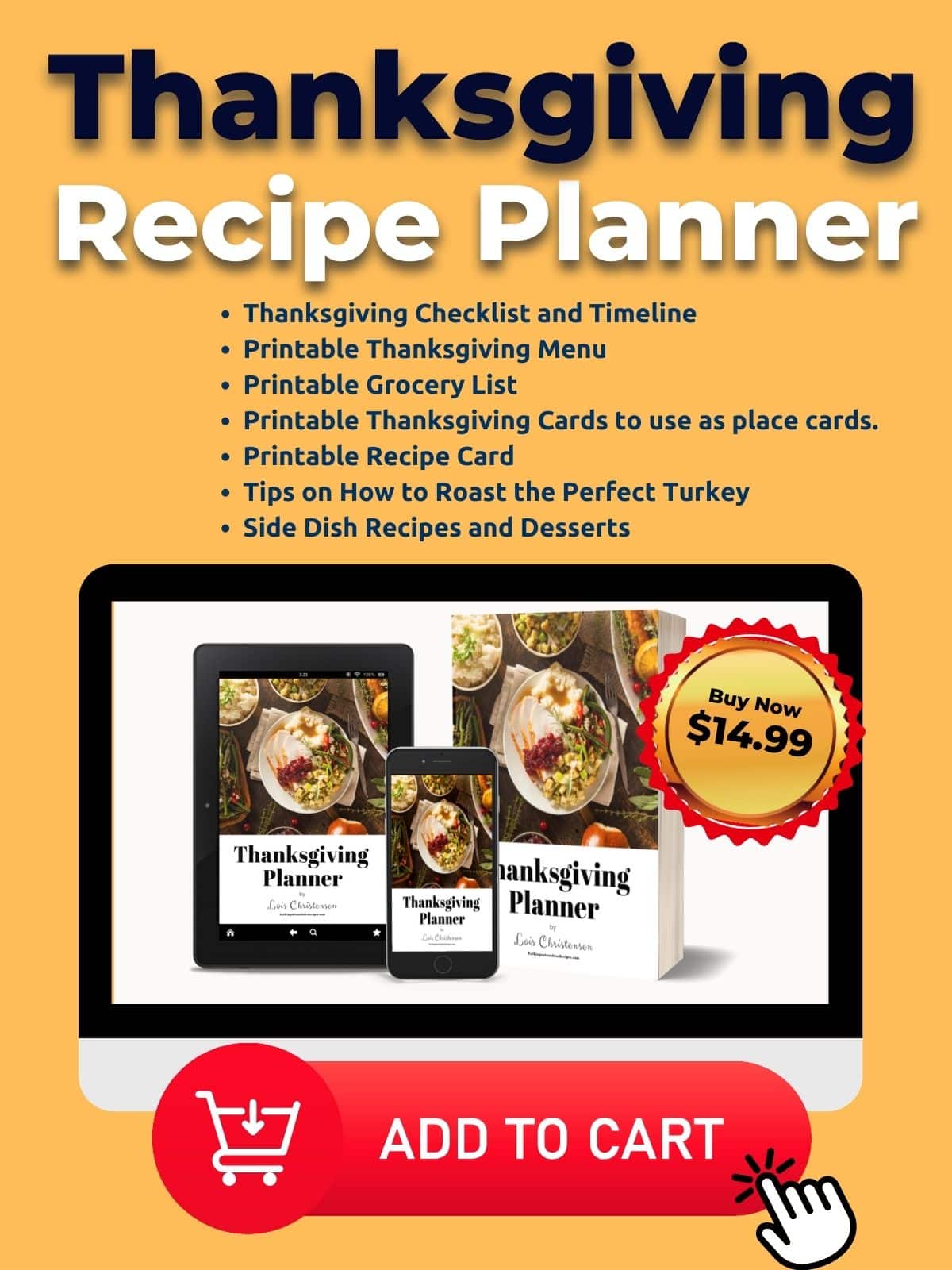 💭Create a Simple Centerpiece
Now I know some of you might look at this centerpiece and think, "that's simple?" Well, it is! Since it's Thanksgiving, I knew I wanted to use pumpkins as the focal point of this centerpiece.
I also wanted to add some greenery and decided to try something new by using fresh eucalptus. I was able to find bunches of the silver dollar variety of eucalptus and placed them under the pumpkins and gourds.
Some of the gourds I used aren't real! That's right, I mixed artificial with real and it worked perfectly. I also added a few pine cones that I keep in baskets around our house.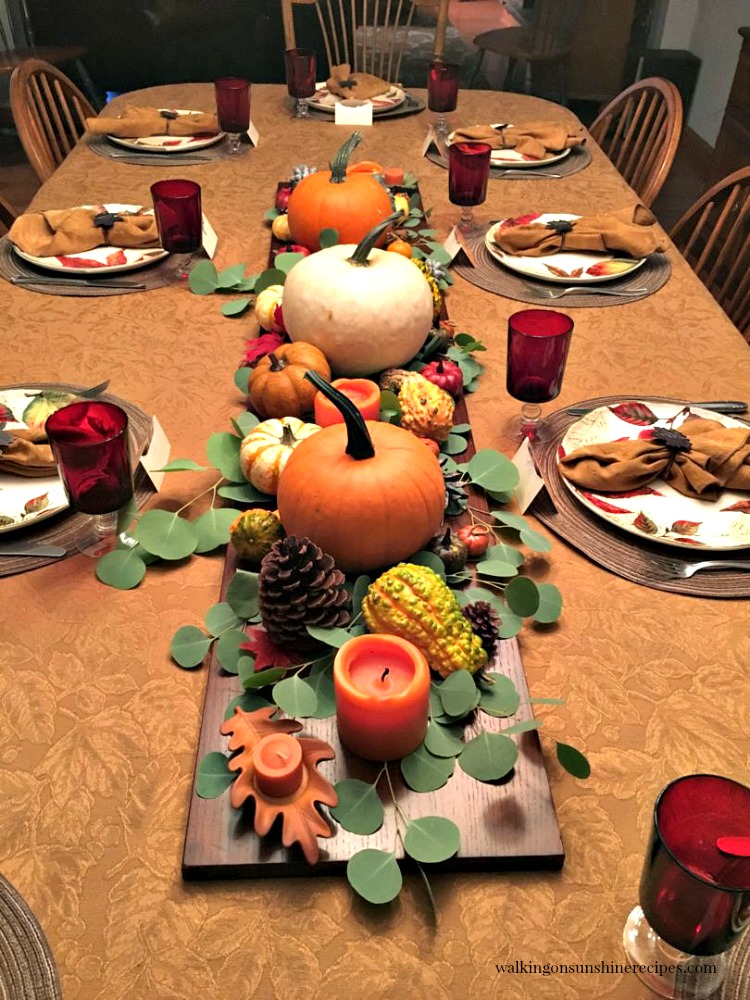 Another fun centerpiece idea is to carve out a pumpkin and use it as a vase! Check out my Thanksgiving Centerpiece Tutorial!
💭Add Mood Lighting AKA Candles
I used a few short pillar candles mixed in with the pumpkins, gourds and pine cones.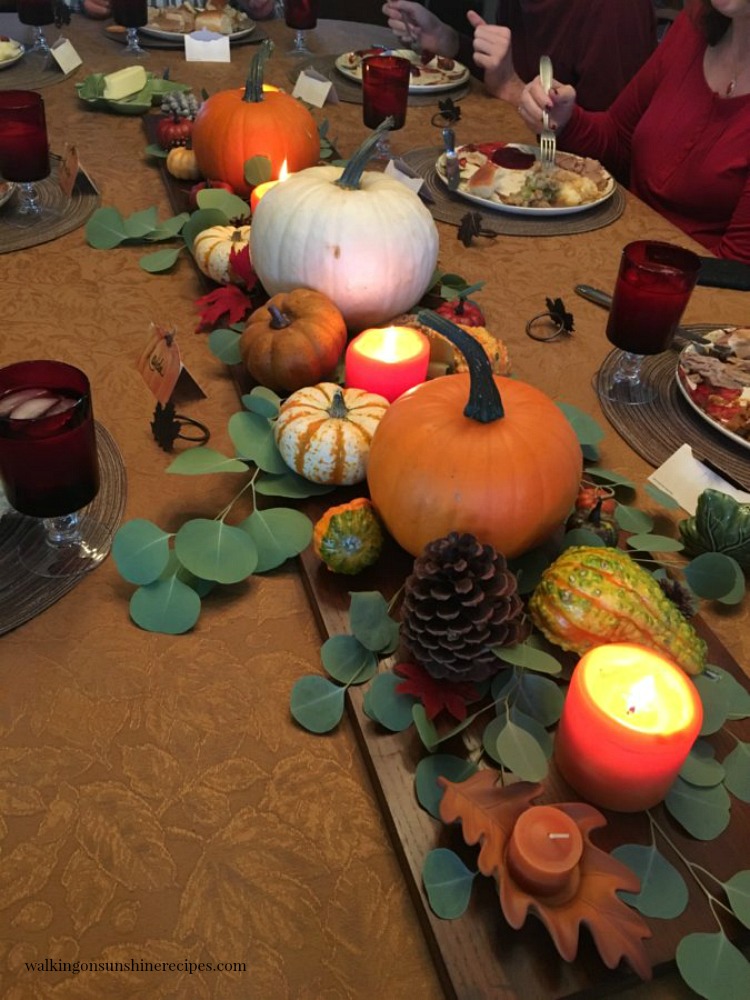 💭Enjoy the View
Take a step back and enjoy the beautiful table. Our guests eat with their eyes first and I think a pretty table adds to the celebration!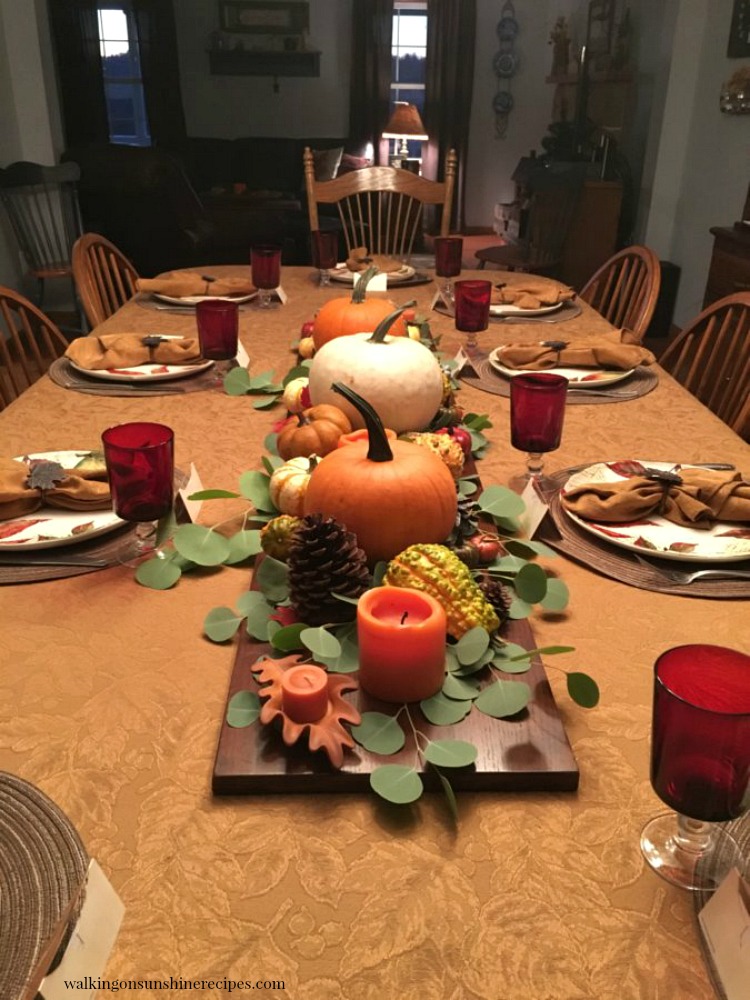 More Thanksgiving Ideas: