Tips for creating a welcoming front porch space for fall and Thanksgiving can be simple, affordable and beautiful!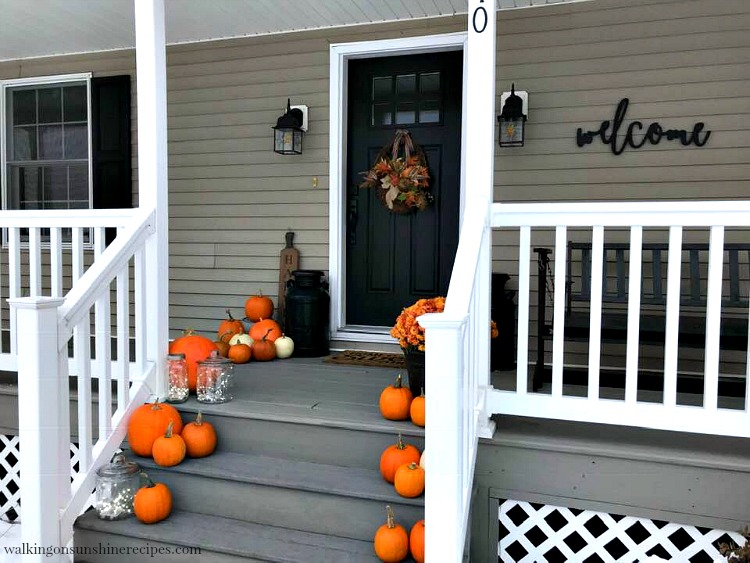 How to Create a Welcoming Front Porch
You don't have to buy a lot of expensive items to create a welcoming front porch for visitors. You can use what you have around the house like baskets, mason jars and even old chalkboards to create a fun space!
Decorating for fall is always so much fun. I love the vibrant colors of orange, rust, gold and brown. I especially love that you can use what you have on hand to make your front porch a very welcoming area for your family and friends. It doesn't have to be expensive or take a lot of time either.
You can head to the local garden center, grocery store or farm stand to purchase pumpkins! Or you can grow the pumpkins in your own garden, like we've been doing for a few years now.
This photo is from a few years ago when we first expanded the garden to grow pumpkins. We now have a few more beds going up the hill that we grew pumpkins in this year.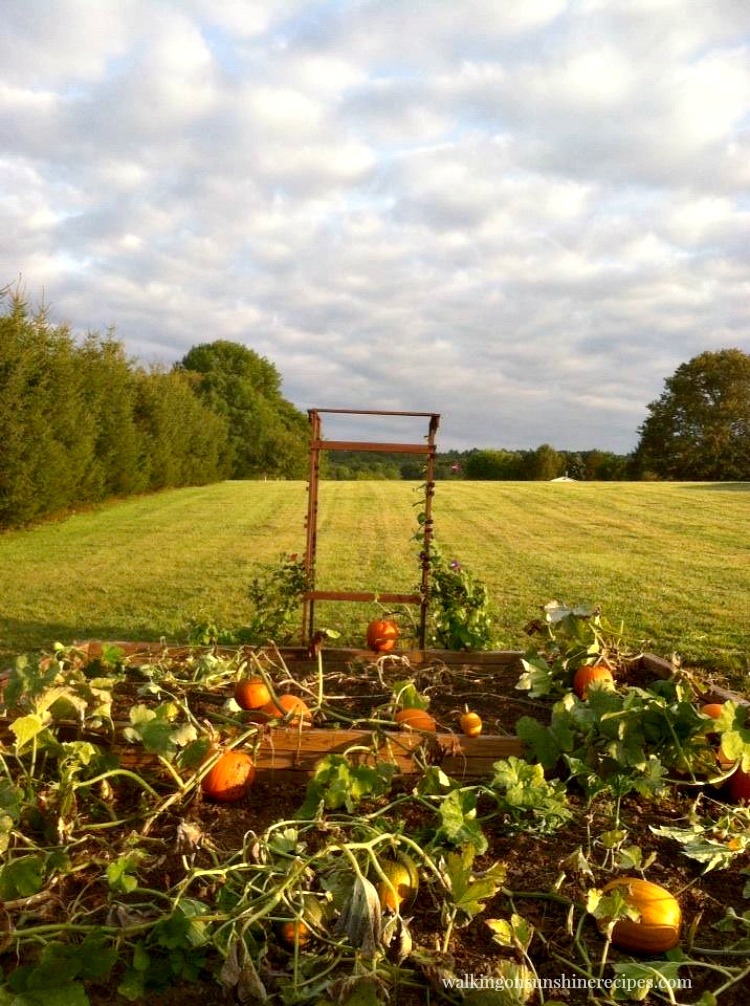 Our garden harvest at the end of September this year.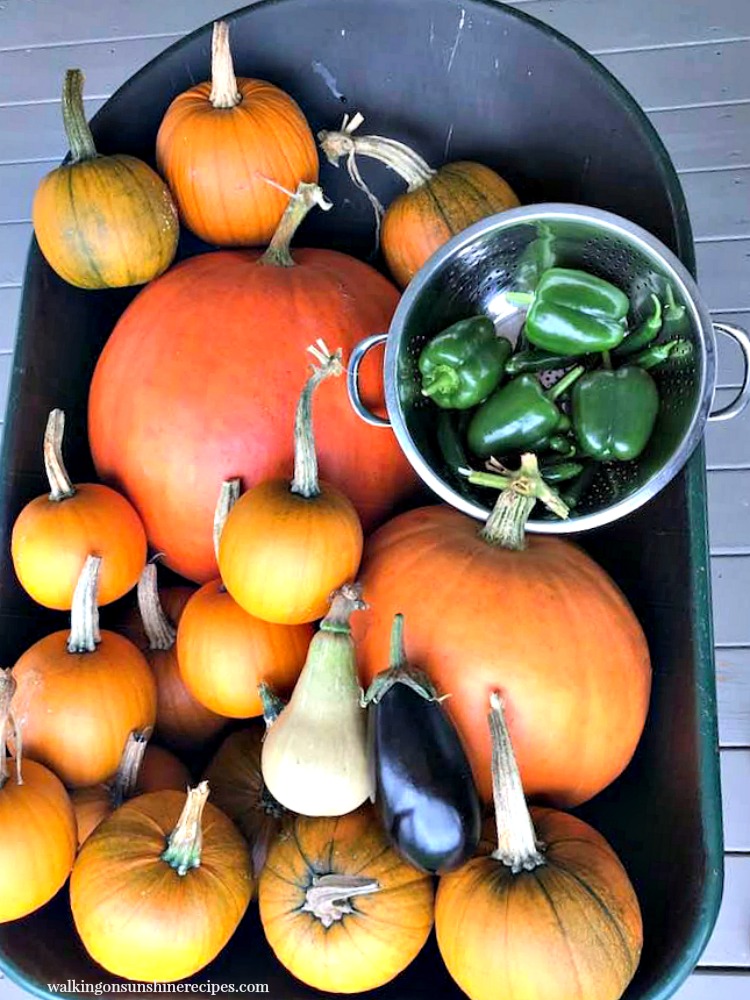 Our very first pumpkin harvest from two years ago.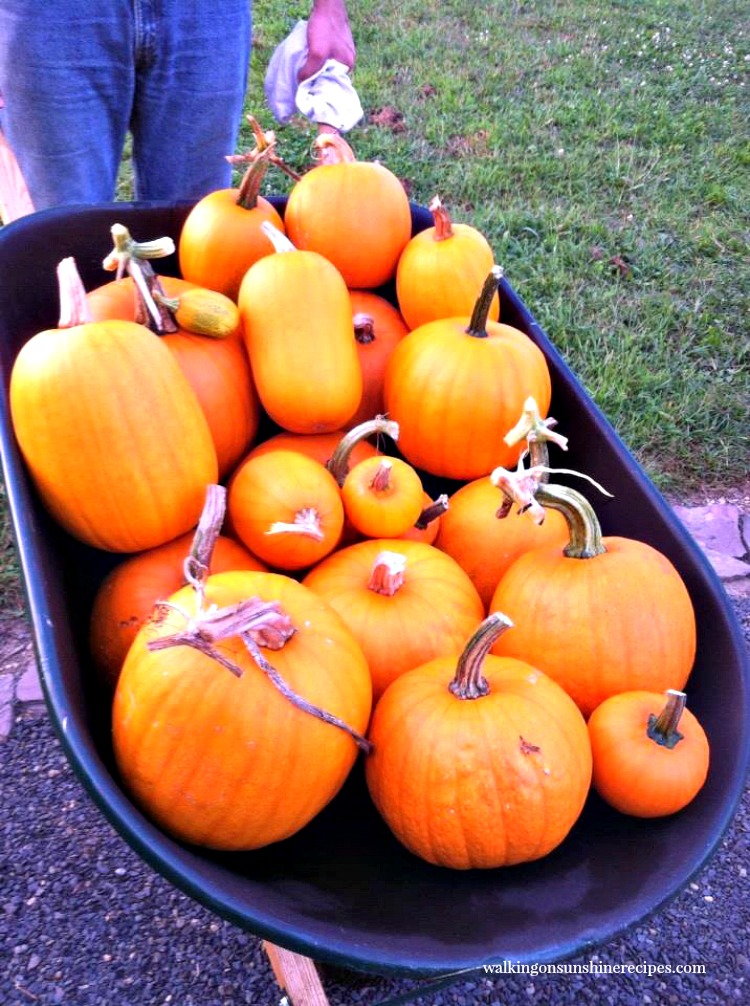 Tips for Creating a Welcoming Front Porch
Make sure you check out the Shop with Me Section at the bottom of the post for links to where you can purchase a few of my favorite items I used in decorating our front porch. Especially the twinkle lights!
Keep it Simple
The first step in creating a welcoming front porch is just to keep it simple! I love looking on Pinterest for ideas, but in reality some of them are way too complicated. I like to keep things simple and pretty inexpensive because let's face it, fall is only around for a few weeks before we start decorating for Christmas!
Gather a bunch of your favorite fall items and start decorating! I chose to use pumpkins in various shades as my starting point.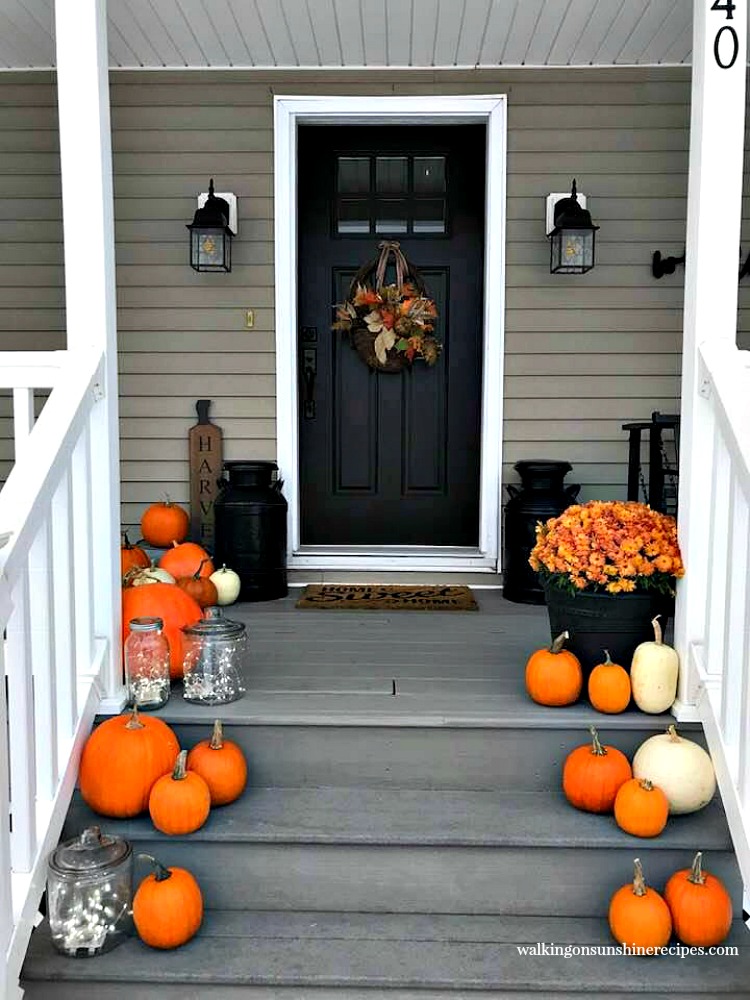 Add Flowers - Real and Artificial
Let's face it, adding flowers to a fall front porch can be tricky because of the weather. Which is why you need to not only use real flowers, but artificial ones as well.
I found this beautiful basket wreath at Walmart that looks great hanging on our front door.
I also love adding mums. But again, you need to be careful because if you have a cold spell, the mums can die. If you pay attention to the weather reports, you can protect the flowering mums during cold spells by covering them with towels or sheets.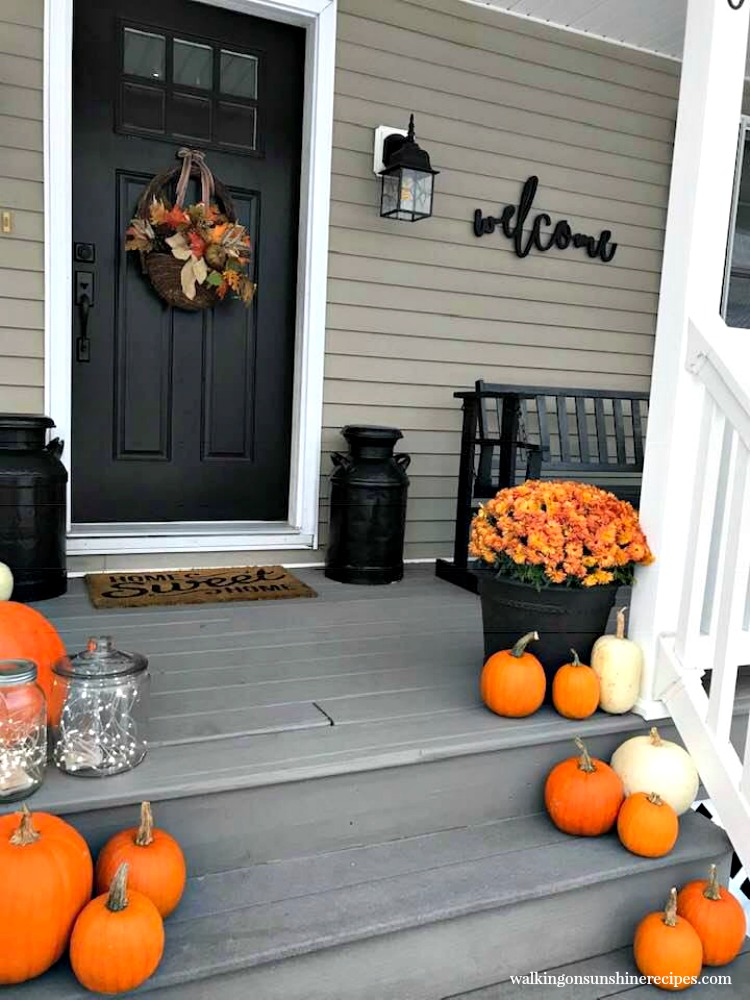 Add a Welcome Sign
New to our front porch this year is the script welcome sign. I love how by just adding something new freshens up the whole space.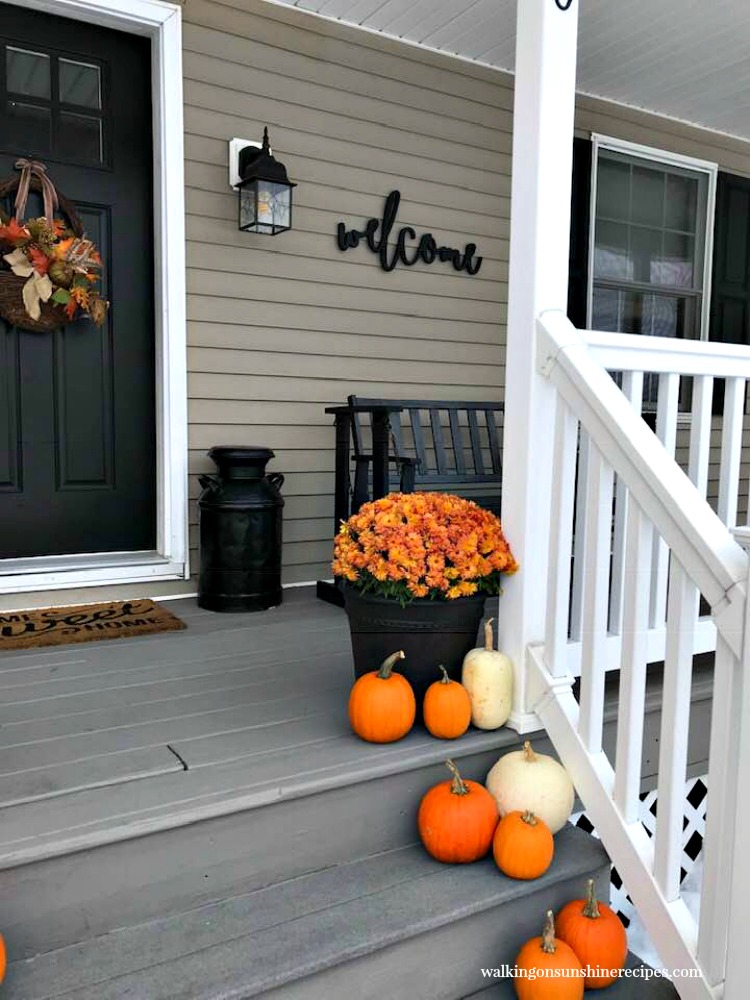 Glass Jars and Twinkle Lights
Adding glass jars with twinkle lights are always fun. I love filling my favorite mason jars with battery operated twinkle lights.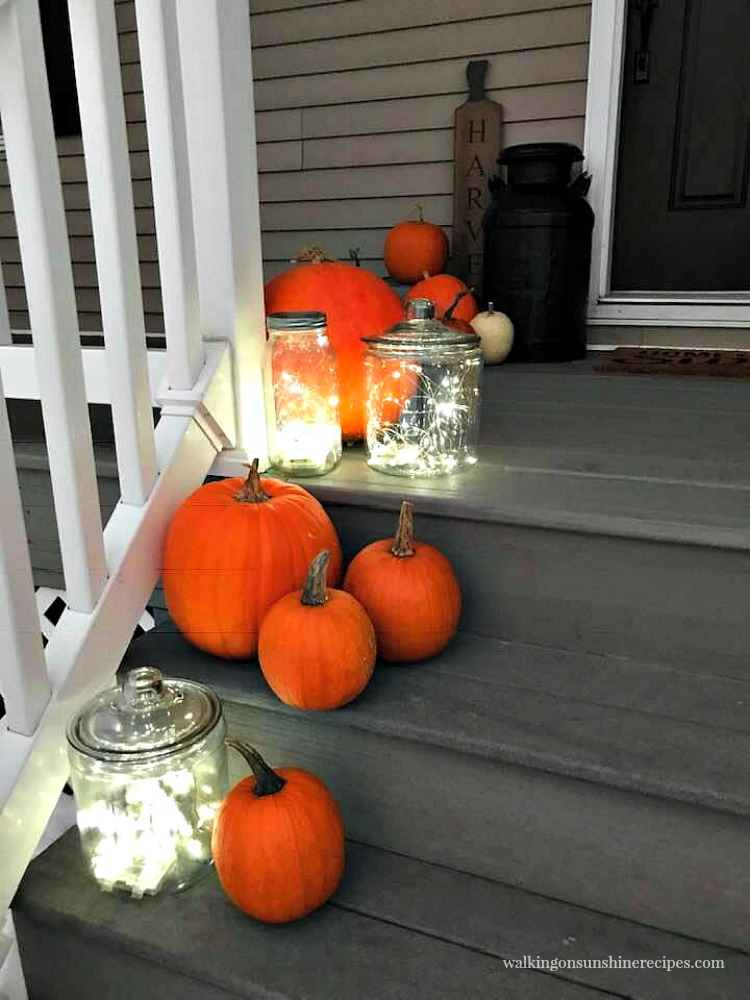 Here's a closeup of the twinkle lights. They even come with remote controls and timers, making it really easy to use.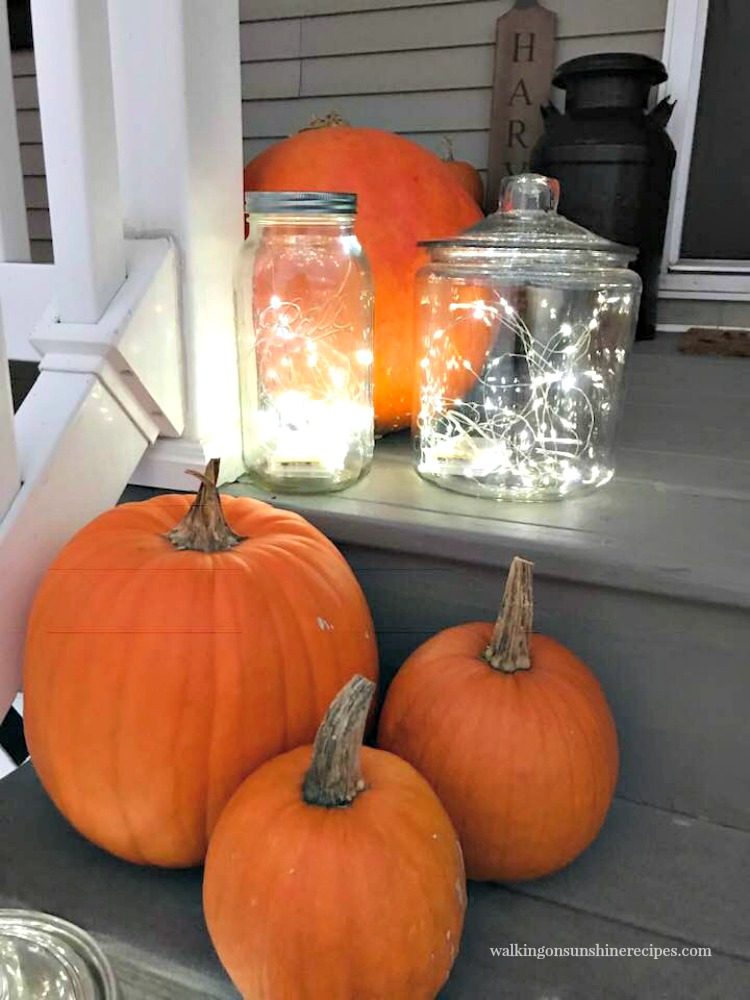 Take a Step Back and Look at Everything
One last look at everything. What do you think? I hope my family and friends will enjoy the welcoming front porch we put together for them this year.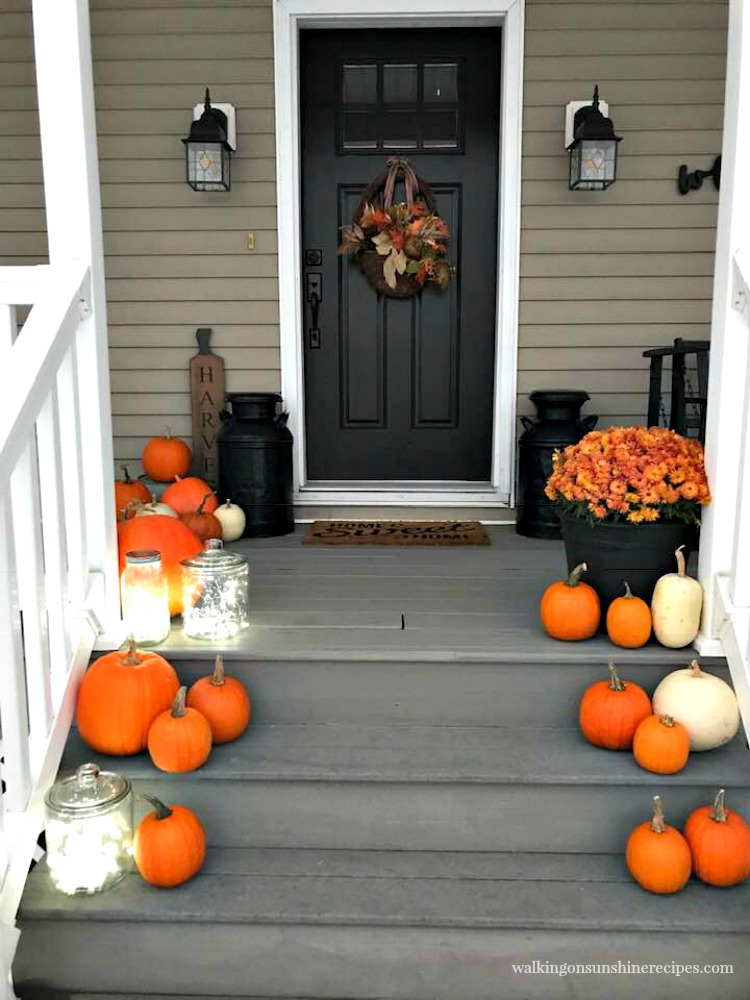 Be Flexible
Oh and just to keep it real, we had a huge snowstorm the day before I put all the pumpkins out.
You can see the pile of snow in this photo. We had close to 10 inches of snow fall, but the sun came out today and is already helping to melt things.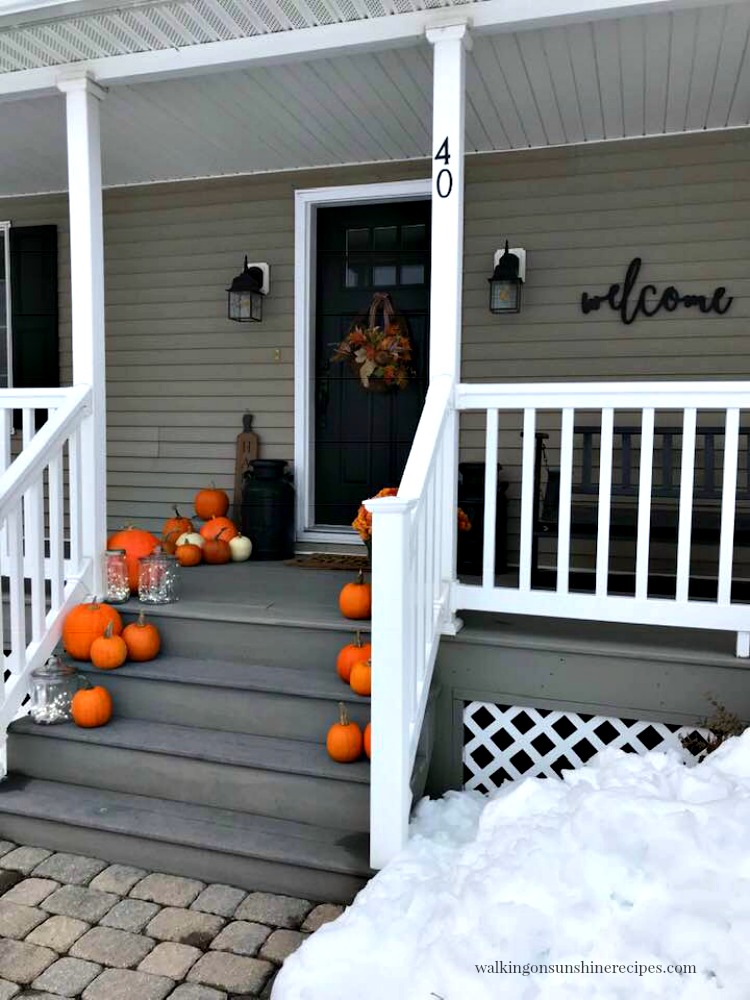 Why not treat your family, friends and even neighbors by creating a welcoming front porch filled with pumpkins, flowers and other thanksgiving decorating ideas. Make your home a warm and inviting place that tells your family and friends know how thankful you are to have them visit you!
Whether you decide to keep it simple or go crazy with the decorating, have fun!
More Thanksgiving Ideas:

This post contains affiliate links. Your cost is the same, but I earn a commission when you shop through them. For more information, click here.
More Information
More Information
More Information
More Information
More Information
More Information
More Information